By Maria Immaculate Owechi
Shopping for an engagement ring can be exciting but also a little nerve-wrecking, especially since many have never done it before. This is especially because purchasing an engagement ring requires you ensuring that it's a ring your partner will fall in love with. So, regardless of how much you spend or the type of ring you buy, your shopping experience will go much more smoothly if you prepare ahead of time.
This is why we have complied a list of engagement ring shopping rules to help you understand what you need to know before hand.
First, know how an engagement ring looks like
Gilbert Musoke of Precious Jewellery Store says there are clients who can't differentiate between an engagement ring and a wedding ring.
Musoke says this is why it is important for the jeweler to guide the customer on this because he has witnessed some scenarios of men purchasing wedding rings for engagement purposes.
To those who may be unfamiliar with how to differentiate between an engagement ring and a wedding ring, here are  the key differences.
According to Ronald Ekuka of Greycia Jewellery Store, an engagement ring and wedding ring differ in design, fashion and purpose.
"An engagement ring usually features one larger center diamond, and wedding rings are usually a circular band of precious metals with or without smaller diamonds, " he explains. "Engagement rings are only worn by ladies in most cultures and it shows that she's booked to be married. Wedding rings on the other hand are worn by a couple and they symbolize that hey are married."
Consider your partner's style
If you are looking to surprise your partner with an engagement ring they will love, be sure to do some thoroughly research.
Musoke shares that you can ask your fiancée's best friend or sibling for help. But if you are set on not telling anyone, pay attention to their everyday accessories in terms of whether they are shiny, classic or bold, do they prefer gold, or silver?
"It is also important to consider their daily routine or overall fashion taste like are they the type that love elaborate statement pieces or prefer a minimalistic engagement ring instead," he says.
Consider your fiancée's ring size
After getting to know your partner's tastes and preferences, the next step is to find out their ring size which may be challenging especially since you want the engagement to catch her by surprise.
You wouldn't want to have your fiancée complaining that their dream ring doesn't fit or that is lose.
Carol Lunkuse, an administrator with a Microfinance company shares that the engagement ring she first got from her now husband was loose when she first wore it.
"I ended up misplacing it even before they could resize it yet it was a lovely ring," she adds.
Musoke emphasizes that it is important to buy the right size from the beginning because not every ring can be resized to fit the wearer.
To avoid such a scenario, Ekuka advises men out there to consider enlisting the help of his partner's  closest friends who can take her window shopping in a jewelry store and they can get to measure her fingers.
"He can also try to compare his fingers with hers and then use one of his fingers to estimate the right size for her finger," Ekuka further shares. "Ladies' usually love wearing fashion rings so in case she has any you can steal it / get it without her noticing then he can use that ring to measure the right finger size."
Research for the right jeweler
It is advisable to always start your jeweler search with recommendations from friends and family. If there are no leads, you can decide to read reviews of area jewelers online to find one that works for you.
According to Wedding Wire, an online magazine, if you are planning to do your engagement ring shopping online, they recommend that you take time to find a reputable jeweler who offers gemstone certification, high-resolution previews, and a generous return policy.
The online magazine further cautions that most importantly, clients should be cautious about online deals that seem too good to be true.
 Ask questions
While shopping for your engagement ring, don't feel pressured to make a purchase without having all your inquiries answered by the jeweler.
Musoke reveals that the first initial trip to a jewellery store can be dedicated to do research and look at the different designs available. "If you don't find the ring you are looking for, it's completely acceptable to leave without making a purchase," he says. "You wouldn't want to be pressured into buying a ring that will leave you with regrets."
Ekuka also advises that before purchasing a ring from the jewelry store, one should ask about the genuinity of the ring, its durability and how to maintain it in perfect condition for long.
Wedding Wire advises the buyer to be sure to cover topics like how do I figure out my partner's ring size, and what if I buy the wrong size? Do you offer regular ring maintenance, like ring cleaning services and size adjustments? Is there an upgrade policy with the ring? How long does it extend and what does it cover? Are all the ring materials including the diamond and metal conflict free? (A conflict-free diamond means a diamond that's mined and shipped without connection to rebel or terror groups) What is the clarity, cut, and color grade of the center diamond? How does its price compare with diamonds of the same carat weight and quality?
 Learn the basics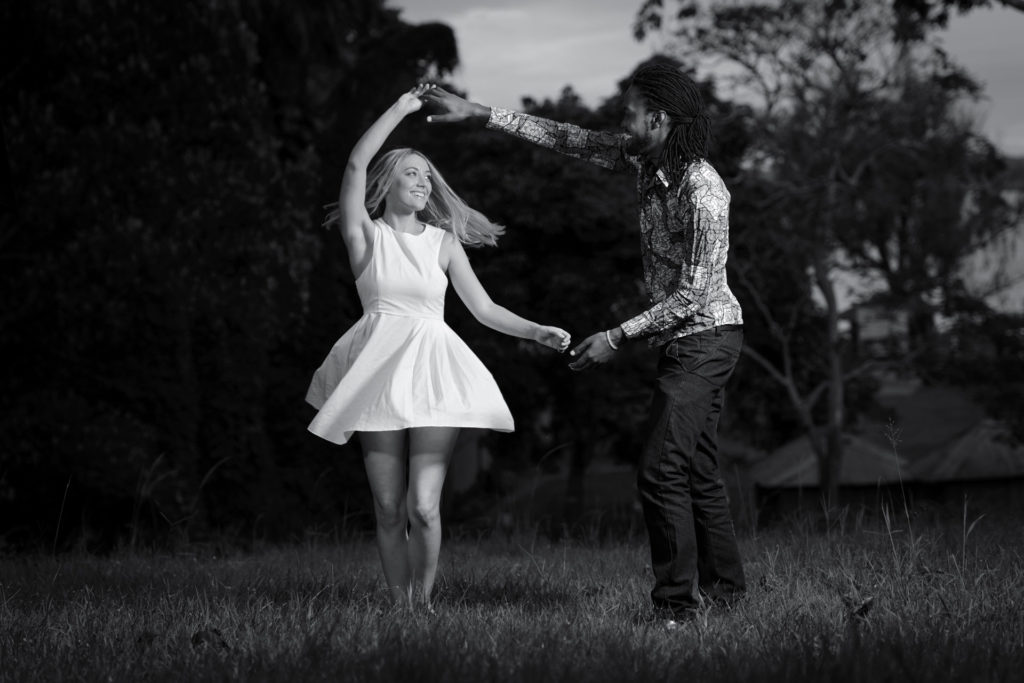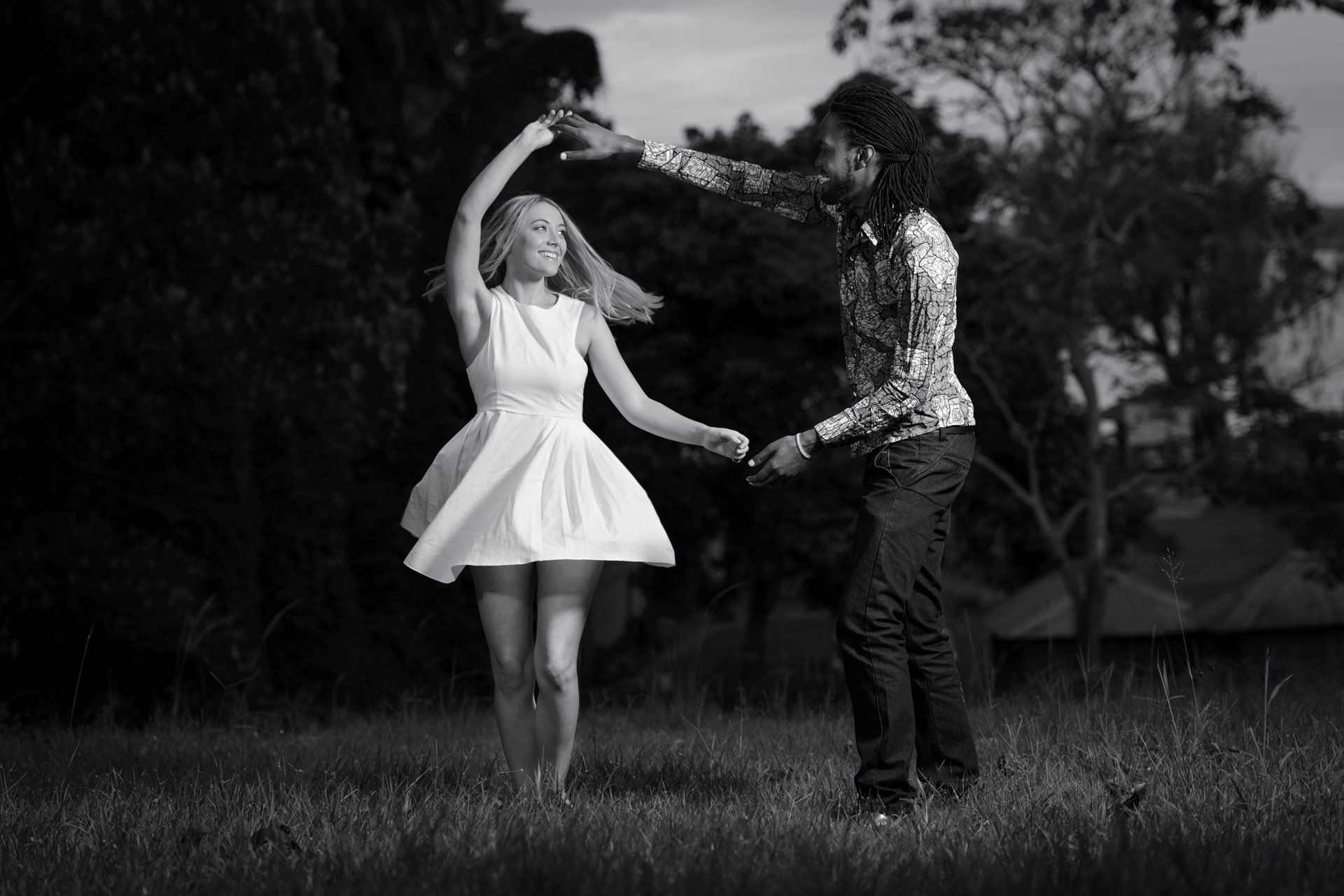 Frank Jewelers, a jewelry blogger reveals that if you are planning to buy a diamond ring for your fiancée, you need to understand what the 4cS which are quality gradings given to a diamond are. "Here's a brief overview of the 4Cs: Cut: A grading of how well a diamond is cut, which affects how it captures light, Color: A measurement of how colorless a white diamond is, Clarity: A grading of how flawless a diamond is, both internally and externally and Carat: A weight measurement that can give you an idea of how large a diamond is," Frank elaborates.
 Consider the metal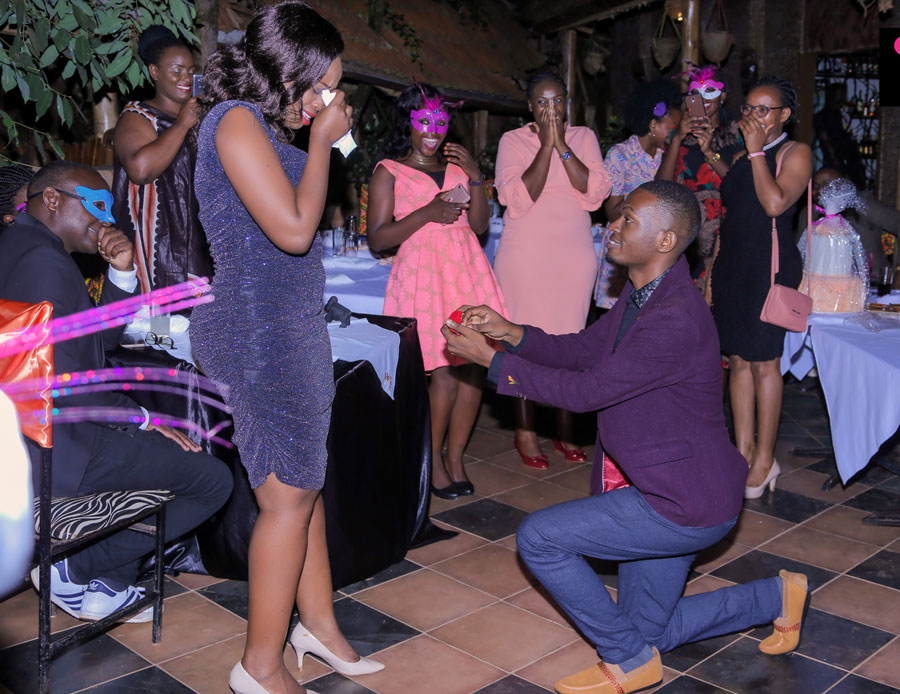 When it comes to the metal, you have got a variety to choose from ranging from platinum, gold, diamonds, emerald, rubies, sapphires and many others.
Here you can select depending on your partner's tastes or metal that is durable and long lasting.
Consider the Shape
Musoke reveals that the shape of the stone has an impact on the style of your engagement ring.
"The stone shapes commonly are oval or round which can have settings in likes of classic, modern, vintage-inspired, and so much more," he adds
You can order for a customized ring
If you can't seem to find your dream engagement ring from the already designed ones, you can always have a customised ring created.
According to Ekuka, the advantage of customised rings is that one gets exactly the choice and preference of features to be included to one's preference hence making it more romantic. However, he reveals that customised rings in regards to pricing are more expensive since they may include more features and designs according to the person's preference.
Have a budget within your means
Before buying an engagement ring, you should have a set budget that won't sink you into debt afterwards. This is because how much you choose to spend is a personal preference, so spend on what you can comfortably afford.
Ekuka shares that there are several types of engagement rings made from different materials others cheaper and others costing a fortune depending on quality and genuinity.
After identifying your preferred engagement ring, you can then proceed to order it in advance, in time for the date you will propose.
According to Ekuka, the period for planning and purchasing the ring shouldn't really take so long if one has found the prefect ring and it's readily available.
"While most engagement rings are purchased about two months before the actual proposal, it is advisable to start research on engagement rings at least six months before you are planning on popping the question," he reveals. " This provides you with enough time to not only consider your fiancée's preferences, but it also gives you an opportunity to save or budget the money for the ring."