By Rahim Nabbanja
When it comes to planning a wedding, most men tend to exclude themselves from the nitty-gritty, only sticking to handling financial related bits. Details like the theme colour, décor, cake are usually left to the lady. This may end up making the bride feel dejected like she is planning her wedding and the groom is simply a guest, albeit, an important one.
There is however more a groom can engage in during wedding preparations and My Wedding has listed a few things so that the couple has an enjoyable experience.
Planning out the guest list with the bride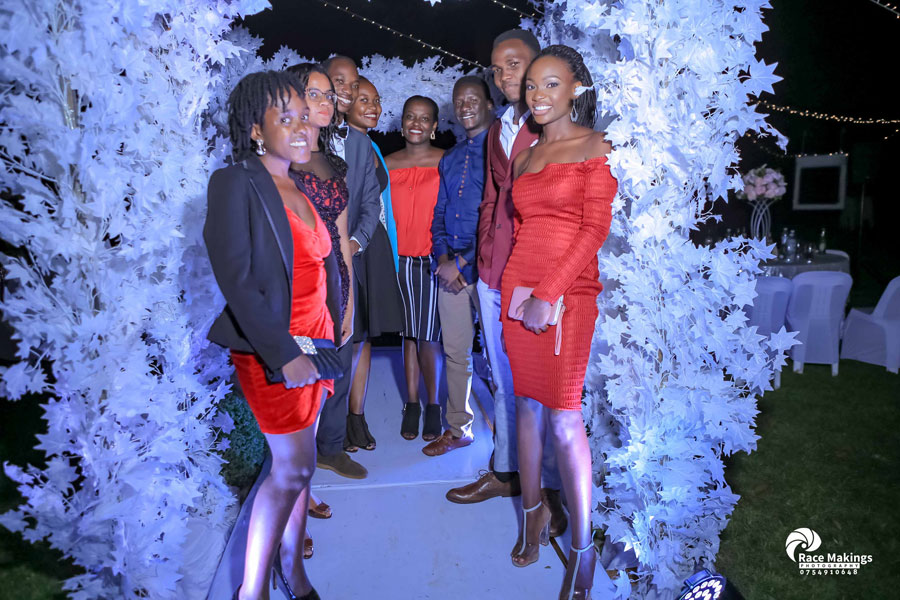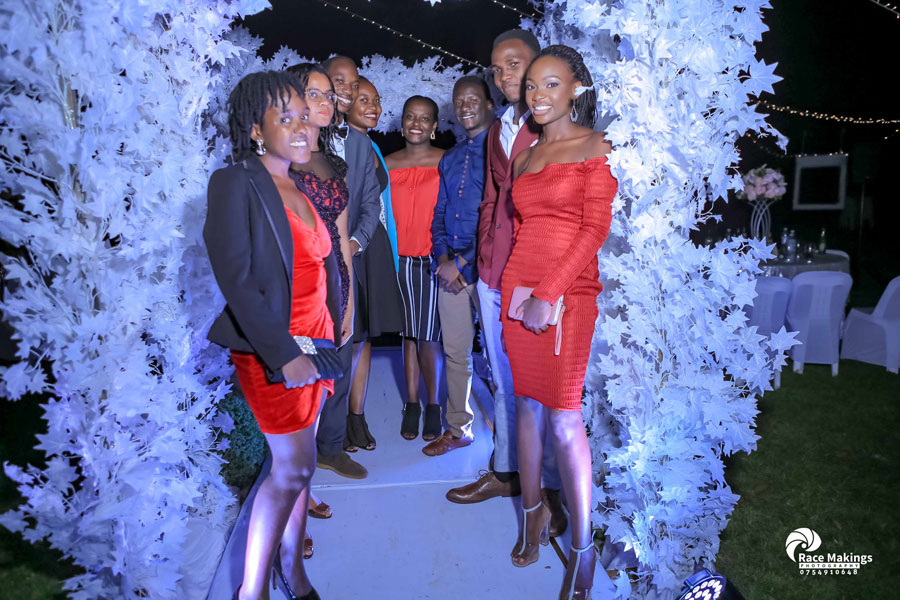 Putting together a guest list can be a bit tricky and hard to do, especially if you want a few guests in order to fit into your budget.
Sit down with your wife-to-be and draft the list as a couple.
This will help you discuss the right people to put on the list and prevent any arguments that may result if a certain family member or friend is not invited.
Dealing with some of the service providers
Although a couple can split up what service providers to talk to, Umar Katumba, an events planner and CEO of Umarz Decor and Events advises grooms to always take lead in some sections that they are well versed with, "Usually, men know more about some things, for example choosing the cars to use on the D-day."
Besides transport, men can find it easier to negotiate better offers for services like photography and videography.  A groom helping in such sections will at least take some weight off the bride's shoulders.
Taking care of manual work
According to Katumba, most women will naturally take care of things in the beauty department. The groom will thus be of help when it comes to areas that require physical labour that a woman may not possess, "In case it is an outdoor wedding, a groom can help find the perfect tents and locations suitable for the function."
Other items he can help with is making sure there is a backup generator and so on.
Choosing and preparing the groomsmen
Right after you and your bride-to-be have discussed the number of people you should have on your entourage, the next step would be finding the people that will play the part perfectly.
As the bride is looking for her bridesmaids, a groom also needs to look through his friends and find those that will do a great job as groomsmen.
After finding those that fit the part perfectly, the next step would be preparing them for the official day. This could be by taking them through how you want the wedding to go down and how they can help with the preparations.
Choosing the outfits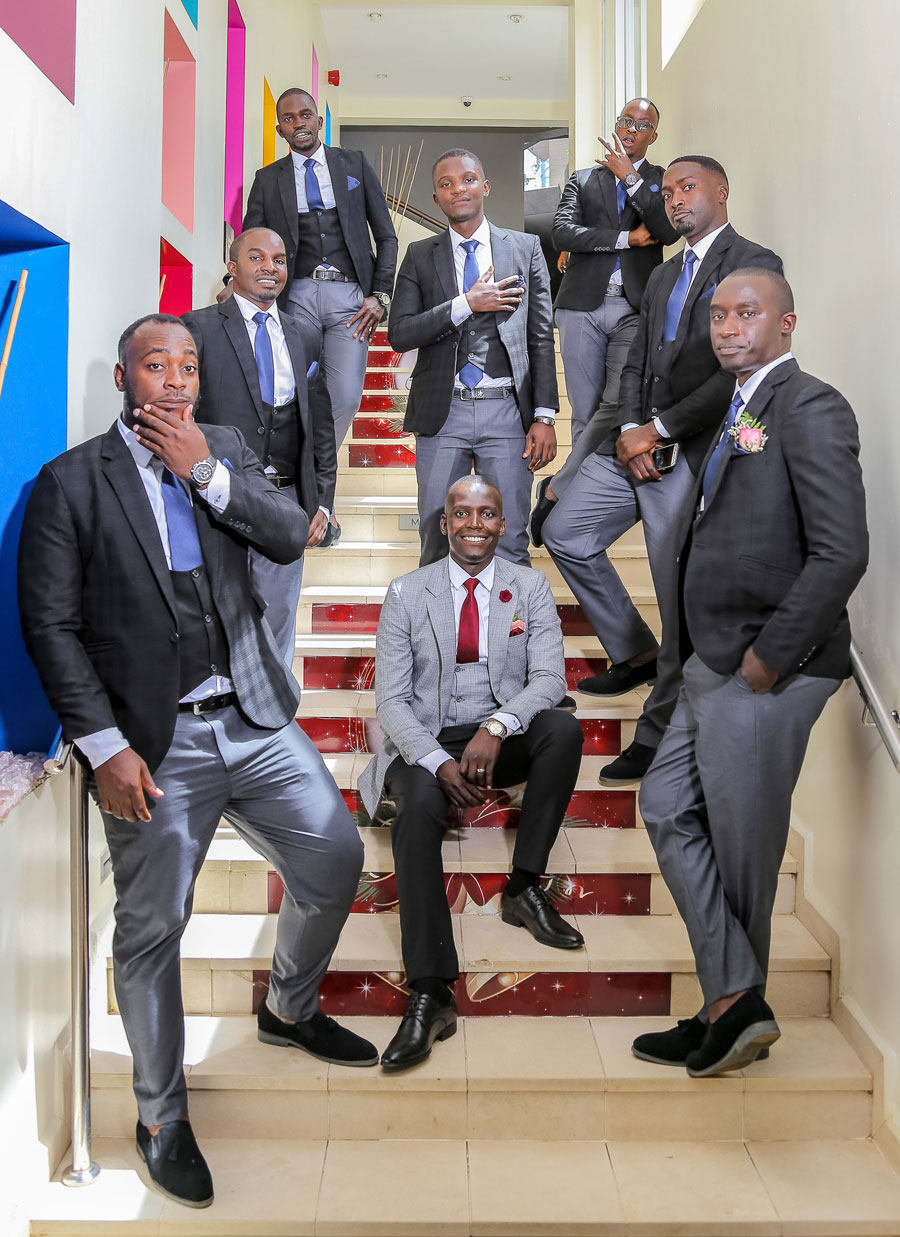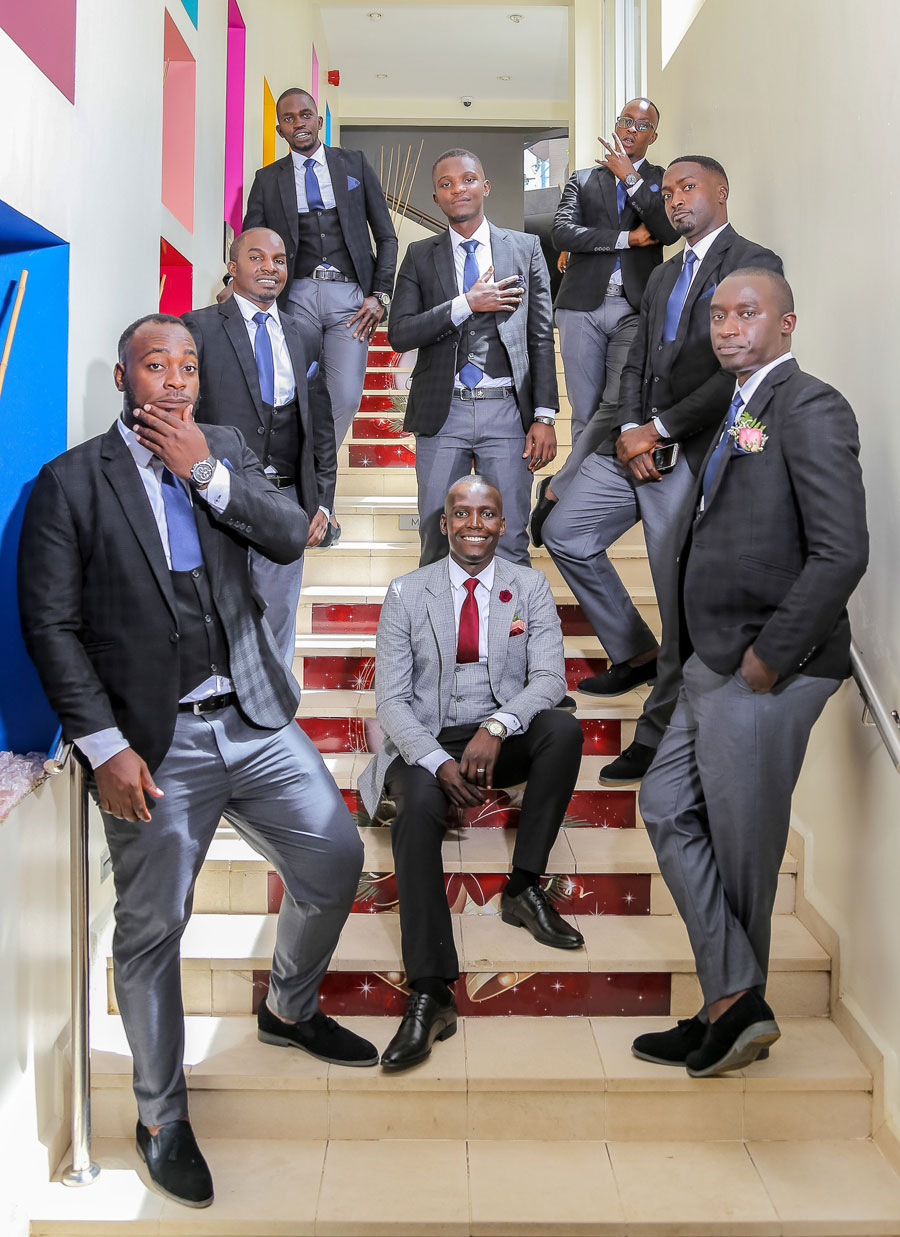 It's not only a bride that needs to look her best at a wedding. The groom too needs should take time and look for the most outstanding outfit he can get for the day.
Katumba says men know what is most suitable and comfortable for them, therefore they can't leave this part to the bride. The groom needs to take time and find the perfect outfit that suits his body shape and structure.
Katumba adds that it is better if the groom takes the groomsmen along to get their opinion and also find outfits for them outfits that match perfectly with the event's theme.
Aside from the outfits, the groom also needs to get the perfect haircut and skin treatment that will make him look fresh on the D-day.
Practicing the wedding speech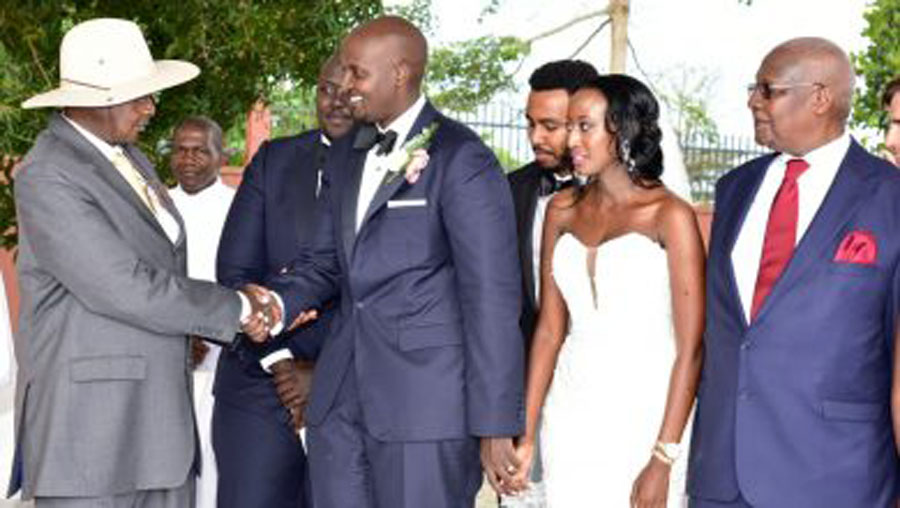 Your wedding day is probably the best time to let your wife know that she is loved and has a very special place in your heart. A groom, therefore, needs to sit down and draft the best wedding speech they can to make the day even more special.
Although some people are naturals at giving speeches, writing it down will keep you on track, relevant and interesting.
Offering support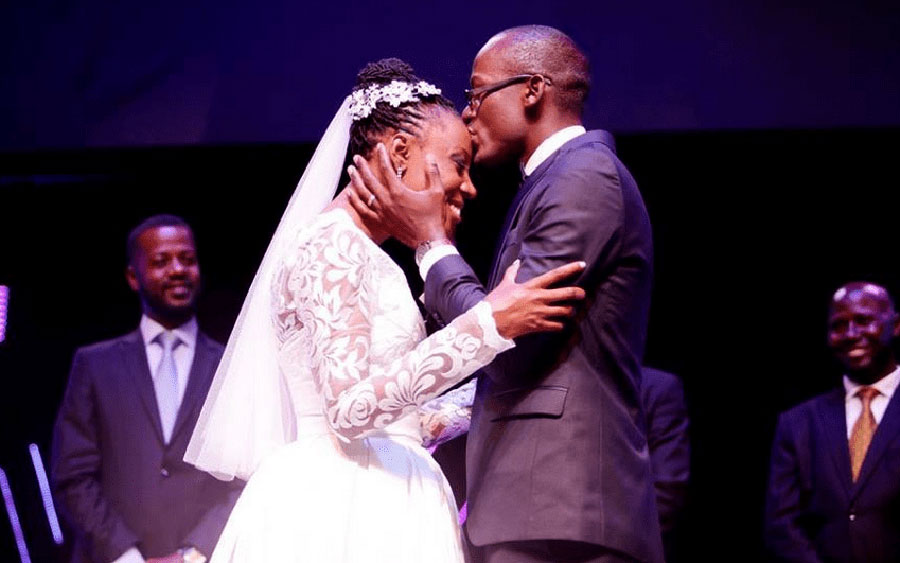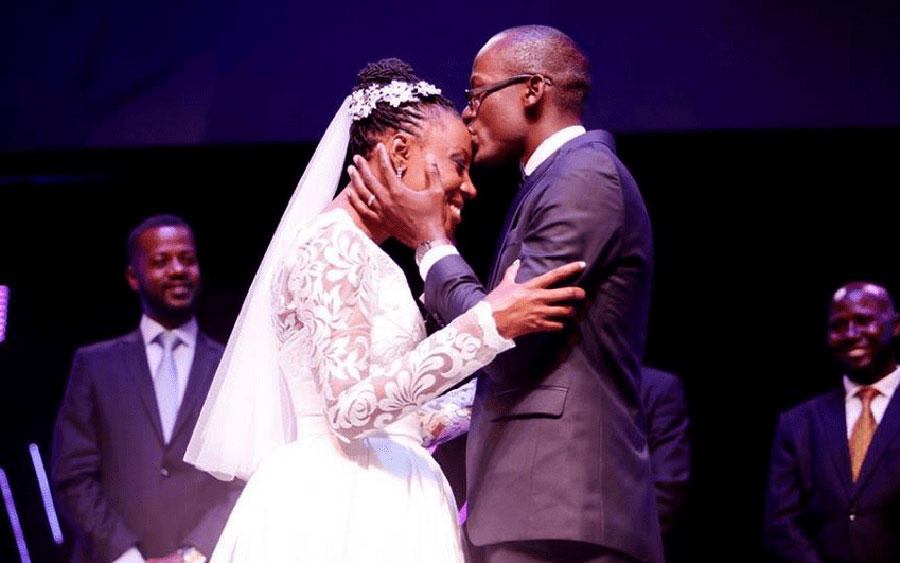 All families have some sort of drama and a wedding comes with emotions as bothe families are readjusting their setting a bit. As the bride makes sure her family is settled and set for the wedding, the groom also needs to make sure that his family is fine and there are no misunderstandings amongst them.
Whether it is the groom's sisters that made it to the bridesmaids' list complaining about the choice of outfits, or the mother of the bride causing a fuss over the kind of gown that the bride chooses, Whatever side trouble comes in from, the groom needs to be there and give his bride support and a shoulder to cry on.
Shanita Muleeba says towards her wedding, she wasn't on the same page with one of her bridesmaids who happened to be her sister in law, "I wanted all my bridesmaids to have the same hairstyle and she wasn't cooperating. She kept saying she didn't like the hairstyle I had chosen but after a talk with her brother, he managed to convince her to agree."
Practicing and learning new dance moves.
This is your big day and it is probably going to be the happiest day of your life if you work on it becoming one.  During the preparation stages, prepare a performance with your entourage or wife for your guests.
Choreographed dance moves usually make the couple stand out, therefore, if you decide on going in for one of these, as a groom, you need to always be available for the training classes so as to get the dance moves straight and avoid messing up on the D-day.
Practicing the dance as a couple also brings you together amidst such a stressful time.
Planning for the honeymoon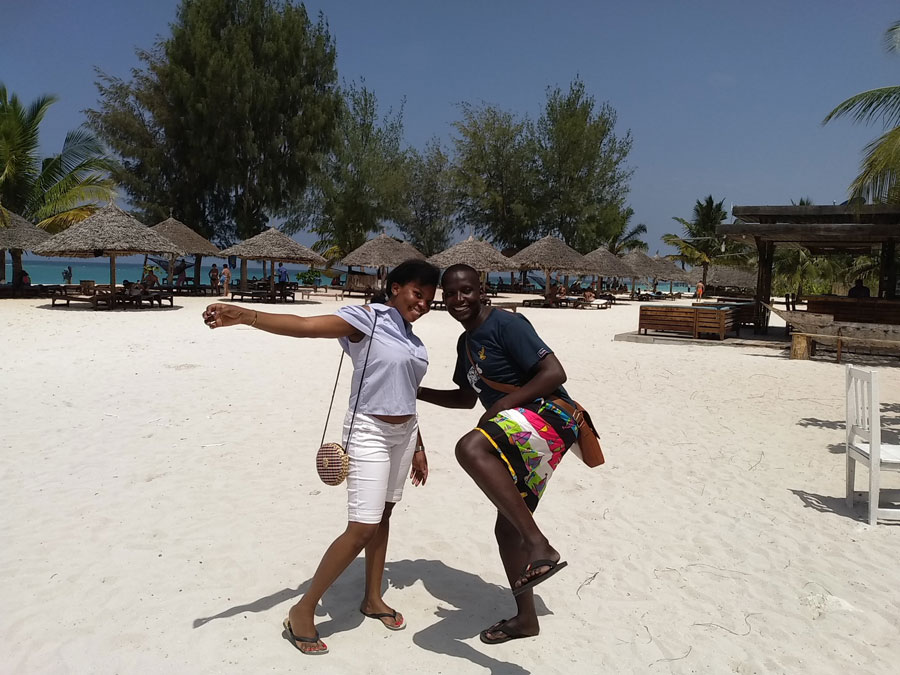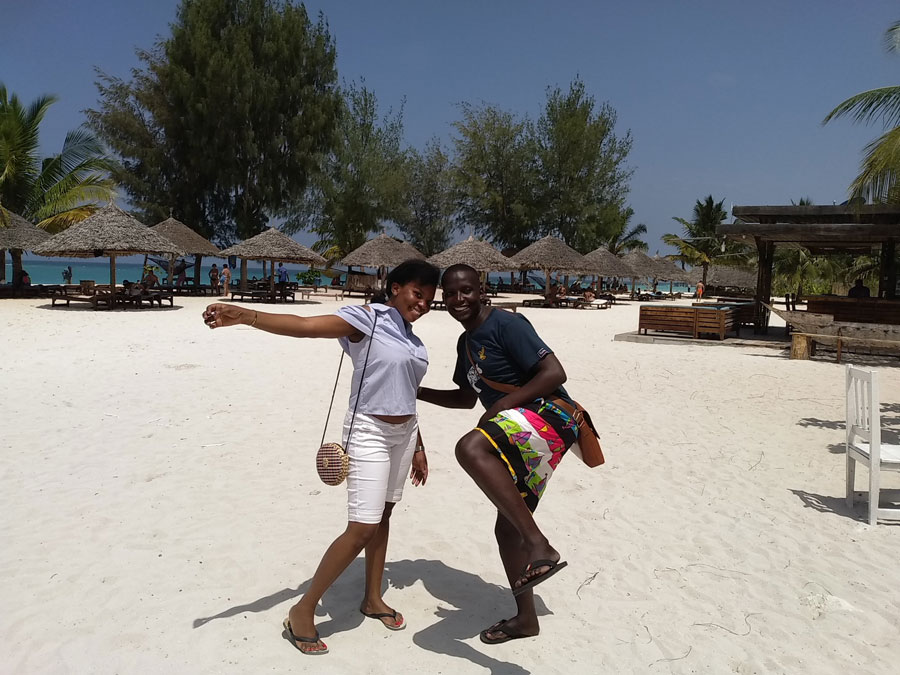 Traditionally, it is the work of a groom to prepare for the honeymoon. The bride may also take part in this when it comes to choosing the destination however, it is usually the honour of the groom to usher his woman into married life. Grooms thus need to take off the time to look for honeymoon destinations that are enjoyable and affordable.