By Rashim Nabanja
When people hear the word honeymoon, usually the first thing that pops up in their minds is leaving the country, state, or city for a luxurious vacation. For those that do not have enough money to fund the honeymoon immediately, it is postponed until they get the money that can sustain them in a different kind of environment. But what if you eradicate the burden and have your honeymoon at home?
Having a honeymoon at home may not just be about a lack of sufficient funds. It could be because as a couple, you have a busy schedule and you need to go back to work immediately or simply because you prefer it.
Apart from the dinner treat on the wedding night, Peace Nassejje, a housewife who has been married since 2002 says she woke up and washed utensils the morning after her wedding. She felt that this was no way for a newly wedded bride to start her honeymoon and reveals that 15 years later, she still demands for her honeymoon.
Shamim Nakaye, a wife married for two years believes leaving the city or country for a honeymoon doesn't necessarily mean that you will have fun, "It is you and your partner that create the fun, it is not the place or city that creates it for you."
There are various ways that a couple can have fun and enjoy a few days together in the comfort of their new home.
Create your own honeymoon suite
As newlyweds, you are probably going to be spending most of your time in the bedroom so why not make it as romantic as possible. You can start by organizing the room in a romantic way, set up a couple of romantic candles, keep the lights deemed, fill the room with roses, just anything that will make you and your partner feel relaxed and more in love than ever before. You can also take this chance and enjoy a few rounds of breakfast and other meals in bed.
Do your housework together
Whether it is laying the bed or washing utensils. Make it an enjoyable experience by doing it together. This gets the work done, while it keeps up the romance and creates beautiful moments for deeper bonds to be created.
Plan out a schedule
Whether you have a day or a week, it is important to have a schedule on how you will enjoy your activities. Mark Kyokunzire a tours and travel agent says killing time alone might become hard and a couple may get bored and agitated. The travel agent advises couples to have planned activities to not only make their home honeymoon romantic but also fun.
He, however, advises them not to fear to deviate from the planned schedule, "You are not robots and honeymoon is about fun. If you feel that you would rather enjoy something different together, then, by all means, do that."
Go for a one day treat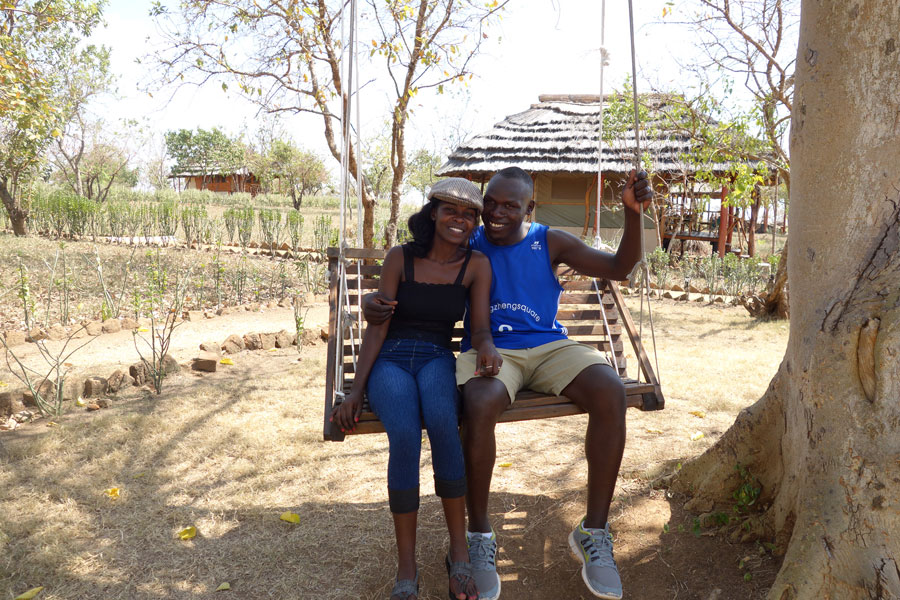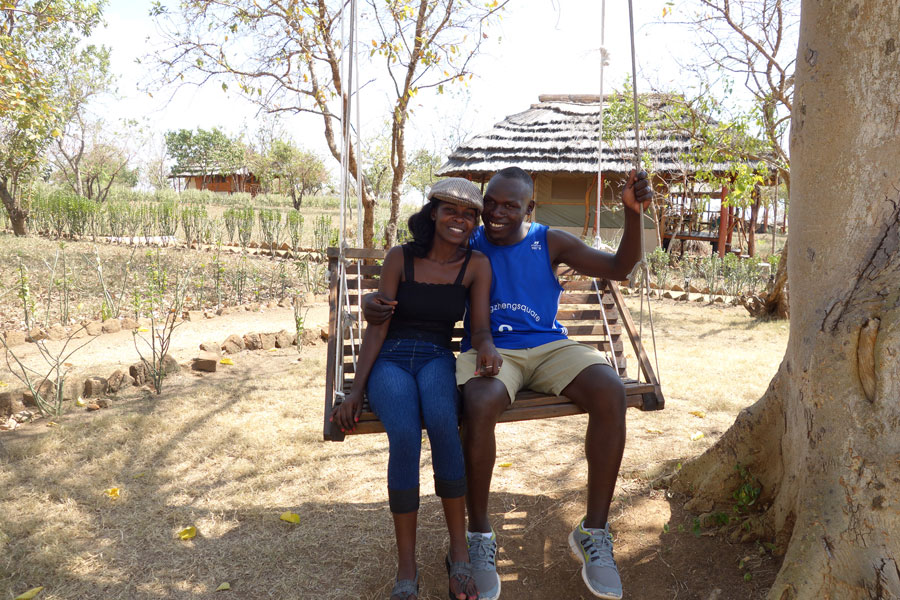 Zalika Muhammad, a travel agent at DoubleTree Tours and Travels says a couple can go in for a one day package where they get to explore a destination of their choice, enjoy several activities and still get to go back home at the end of the day, cutting on the accommodation expenses.
Watch movies together
Movie night is one of the best ways to connect with your lover. Besides being affordable, they are easy to set up. The major key is to create the perfect atmosphere or environment, for example, if you decide on having it in the sitting room, you can bring in some pillows and blankets just to be comfortable.
A movie without popcorn is also considered incomplete, therefore you can buy or make some popcorn, get some drinks, and you are good to go. However, if the two of you prefer something else other than popcorn, there is no harm in going for it.
You can also go out to the cinema hall to watch a movie and later return home.
Learn more about each other
When a couple officiates their relationship, they automatically start living together. There are a lot of things that the two of you don't know about each other. This is usually the perfect time that you can get to settle in and start being comfortable with each other. It is when you should learn his or her behavior and get used to it.
According to Rashidah Kagee, 22, a newlywed, no one can know everything about their partner until they get to live with them;
"Each day that goes by, you learn something new from your partner therefore it is during the honeymoon period that the two of you need to open up to each other more."
Go out on romantic dates
Honeymoon at home doesn't necessarily mean locking yourselves inside without leaving the house. You still have the right to dress up smartly and go out on romantic dates and dinners. You may also decide to enjoy some outdoor games in recreational parks, bungee jumping, swimming, paintballing, and many other activities that you may find interesting together.
Malaika Nassozi says she and her husband had their honeymoon at home because they had exhausted most of their funds on the wedding so they couldn't afford to leave the country or city, Instead of  extending it further, we took four days off and enjoyed our city."
Nassozi adds that they would go out, go shopping, visit new hangouts and head back home in the evening because it was cheaper.
Take time and explore your town
If you have relocated to a new place, your neighborhood is a good place to start exploring together. Take time and find out who your closest neighbors are, look for the nearby shops or clinics in case of any emergency and perhaps make some new friends around the area.
You can also head to some never-visited places in your town or village and enjoy them together.
You may also decide to take some time off to your favorite hangout as a couple. Sometimes, even a place you have already visited can feel different when you visit it with a special person by your side. This can also give you a few sweet memories of your dating times.
Open your wedding gifts
Right after the honeymoon, you and your partner will barely have enough time to open all the gifts you received on your wedding day, therefore the best time to do this would be during your honeymoon period. This will also leave you enough time to know who gave you what so that you can thank them personally.
A honeymoon at home can save you from many things like chocking on debts because you are dying to leave the country yet you can still create your own Paris while at it and have the same fun that you could have had anywhere else.
All that matters is being with someone you love and each day in your life will be a honeymoon.