By Christine Katende
If you live in town, having your wedding upcountry is different from having it in the city. You will have to do a lot of travel and depend on more people to help. We spoke to two people who had their weddings upcountry and they share what it took to get things done right.
Wedding Venue: Kasese
Date: December 30, 2017
Both Clare Muhindo and her husband Samuel Kihembo Mumbere live and work in Kampala but their wedding took place in Kasese on December 30th 2017. These are the tips we picked from Muhindo.
Do your research: Because she was far from the ground, Muhindo says they first did research about what they would need for their wedding. "We engaged some of the people that had held weddings there and also visited friends to look at their wedding albums," she says. The couple asked for the best service provider(s) and with several recommendations, they found contacts which eased the discussions. "We only had to choose the best, depending on the reviews by people," she says.
Familiarise yourself with the venues: Muhindo also recalls making several trips to Kasese a few months before the wedding (almost every weekend). At one point, the couple spent one weekend looking at many venues in Kasese and ended up with Collin Gardens, located along Kasese-Fort portal road. "We chose it because of all the venues we had been to, it looked more comfortable and well organised and we were charged Shs200,000," Muhinho reveals.
Plan for unique details ahead of time: Both the bride and the groom grew up in Kasese and both their parents live there. This made it easier to find a church in which to have the wedding ceremony. The only challenge Muhindo highlights was the difference in religion.
"He's Anglican and I am Catholic. We wanted to do a mixed marriage, where we wed in his church and I too get blessed in the Catholic Church but getting permission to do that was a hustle, as the Catholic Church has so many rules, and procedures. I had to write to my parish priest seeking permission, thereafter write to the Bishop to allow us wed in the Anglican Church.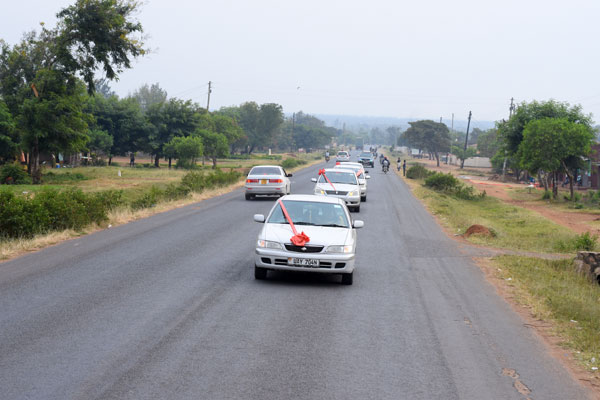 Select what to bring from the city: A friend recommended a good hair stylist to Muhindo. The make-up artist was Muhindo's friend from Kasese, but who works in Kampala. She travelled along with her after Muhindo confirmed her service and cost.
Have an upcountry committee: "It is very important to have an organising committee upcountry, because those people are known and they know the things that work for the locals," she says. Liaising with the people on the ground helped them to find the service providers for food, music and décor, which are usually the biggest items at a wedding.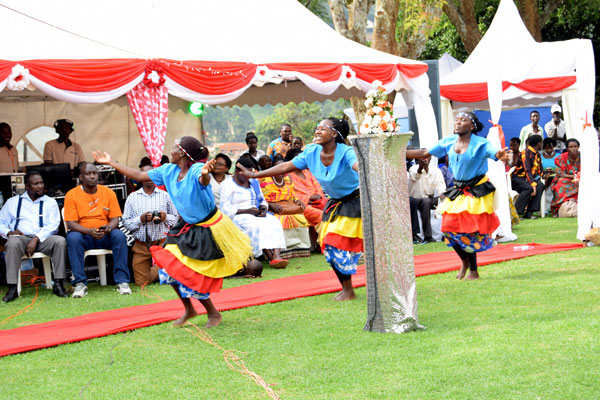 Remember majority of your guests are the locals: The committee also helped them get the emcee. They looked at one who would appeal to the majority of the guests who attended their wedding. "The majority were family, friends and local residents," she notes, adding, "Everything ceases to be about what you the couple want, or even your Kampala friends, because those ones are only a handful."
At the end of the day, according to Muhindo, handling a wedding upcountry needs the couple to put into consideration the local people who will be the majority at the function.
Wedding venue: Kabale
Date: February 10, 2018
When Emmanuel Ainebyoona finally made a decision to tie the knot, he decided his wedding would be in Kabale, his home village.
Know what is required in good time: "Having grown up in Kabale, getting services wasn't a hustle. I knew where church would be. After confirming the date, I traveled to Kabale a month to the wedding for registration because the church had to make three announcements prior to the wedding," he recalls. A week to the wedding, both Emma and his fiancée then, travelled to the village for the counselling sessions.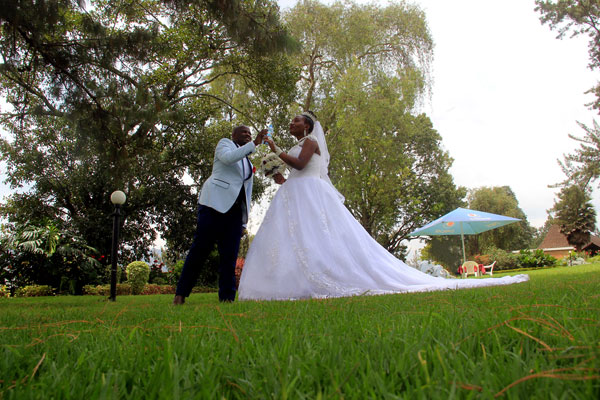 He had to travel to the village and find out who would help him with what, thereby forming a committee that was chaired by his father.  Here different people were delegated to follow up on different things which made the preparations easier.
Work with friends who are able to give you a good service: Having decided to have his wedding in his home town, he had to look for the best place that would accommodate all the guests. Ainebyoona met a former schoolmate who owns Cephas Inn in Makanga. That is where he held the reception. Ainebyoona paid Shs1m for the venue. "It is a good uphill place with a cooking area and comfortable rooms," he reveals. The venue was also next to the reception venue. The cake was also made by a relative after Ainebyoona with the help of his wife zeroed in on her.
Use recommended services: The person responsible for transport had dealt in private car business before, this made it easier to find the kind of cars Ainebyoona wanted to use. This person coordinated everything and it was upon the groom to send money to clear the bill.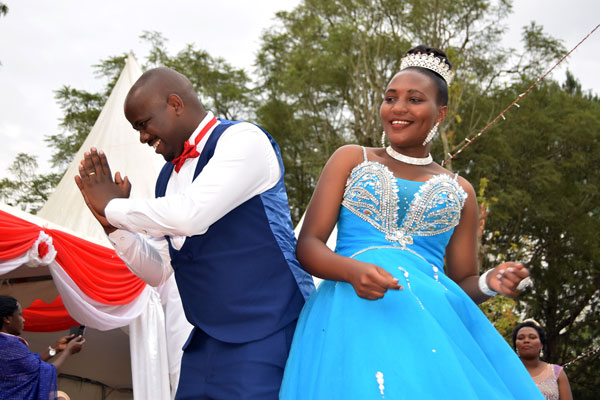 Keep in constant touch with service providers:
Ainebyoona met the decorator a month to his wedding at one of the family functions. He had a discussion but also took her contacts to ease communication. Ainebyona says that the lady who has been in the business for over 20 years offered what she promised.
"It is very important to have an organising committee upcountry, because those people are known and they know the things that work for the locals," Clare Muhindo advises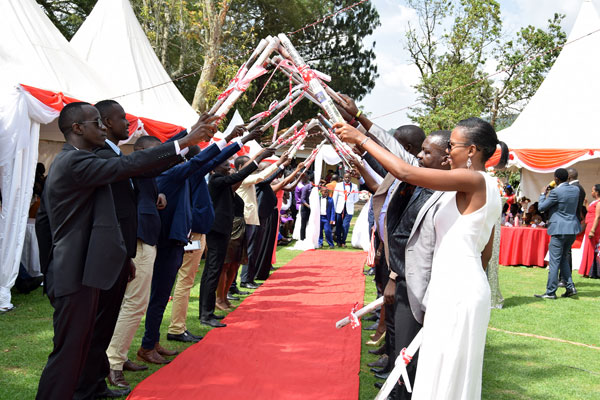 Choose what comes from the city: The gown, suit and shoes plus jewelry were bought from Kampala where they could get variety. Some of the chefs were also hired from Kampala. Ainebyoona wanted to have tasty food as that which is served in Kampala. So while the Kabale committee helped him get the local caterer to prepare matooke and others foods, he hired professional chiefs from Kampala to prepare rice and the meats. He transported them and paid them as agreed.
Checkout the services yourself beforehand: For the photography, Ainebyoona got two service providers who he had a clue about but travelled to Kabale to verify their work.
In general, Ainebyoona says using local service providers is better as it creates a very big impact at the function. He however, points out the need to look for only those with a good track record.