By Joan Salmon
While I had wanted to get married, the thought of weather and all the nitty-gritty that went into how the day would run was not on my list. Strange, you may say, but that was me. Besides, I had a lot on my plate such as ensuring my family was there because we had had a little bit of a row earlier that week.
In that vein, I took it for granted that it might rain on that day. Heading to church in the best of moods alongside my cheeky matron, which was further beautified at the sight of my first cousin, I had no worries. People started streaming in and my heart was full. Then low and behold, the skies burst open and the power supply in the church got cut. One might have called it a blessing but not the decorator who was already halfway done. Our setupdid not help matters because we had parasols.
I guess I was fixed on get married and enjoying every bit of my day that I left the matters of the weather to those concerned. Whoever that was. Basically, I was in my bliss. Thank God it stopped raining because I am not certain what I would have done with soggy grounds.
However, not everyone is like me. Some brides would start panicking about how bad the day will turn out because of the rain more so if the reception is outdoors. Here are ways to make your function beautiful despite pregnant skies:
Have plan B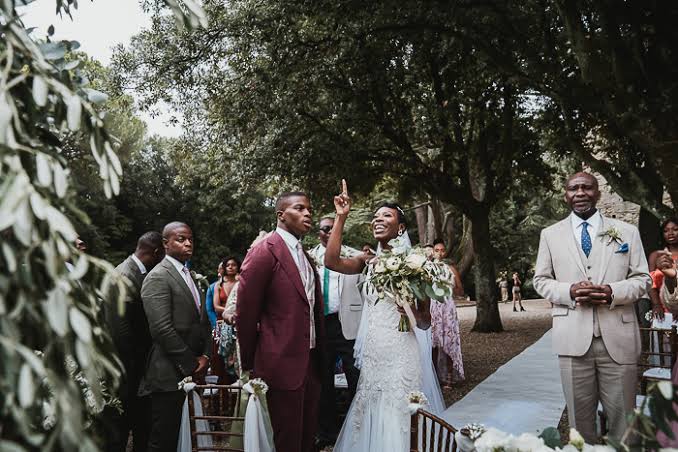 Aside from all you have prepared for your day, Ashley Namatovu, an events planner says you need to prepare for rain, more so if you have an outdoor event. "It is important that you prepare in advance for where the bridal team will change from, and where the suppliers will relocate. Talk this out with the wedding suppliers for ideas because this is their industry and they cannot fail to give your ideas to pick from," she shares.
Namatovu adds that if you are looking to do an outdoor event, ensure there is an indoor space, nearby that you can use in case the weather changes. "In the case of photography, try to stage the outdoor photos in-between showers or relocate them to an indoor space that will give you an equally good product," she advises.
Tents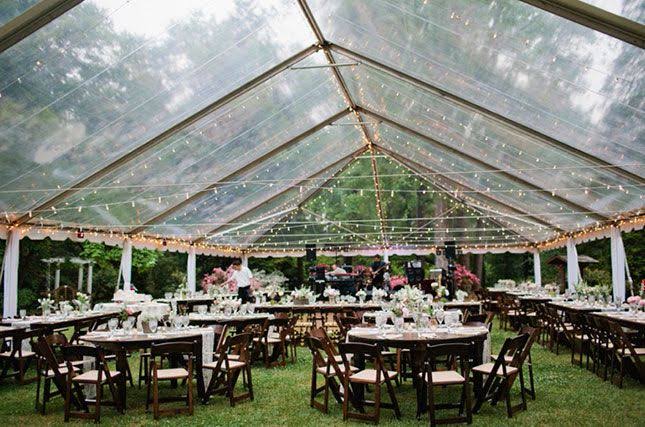 In line with Plan B, Paddy Owemigisha, an events decorator says in the rainy season, rather than have open-airseating or parasols, you are better off hiring a tent. "You will still have that outdoor feeling without having to throw the function into a frenzy. There are various tent types hence the need for prior planning to know an estimate of the number of people you expect. That will help you plan better," he advises.
Umbrellas: Planning is very crucial when finding ways to cater to unforeseen weather changes. Owemigisha says that that way, you can get coordinated umbrellas for your guests. "However, this works best for a small function so that everyone is catered for. In the case of the bridal party, ruffled umbrellas will work best," he says.
Ensure a proper schedule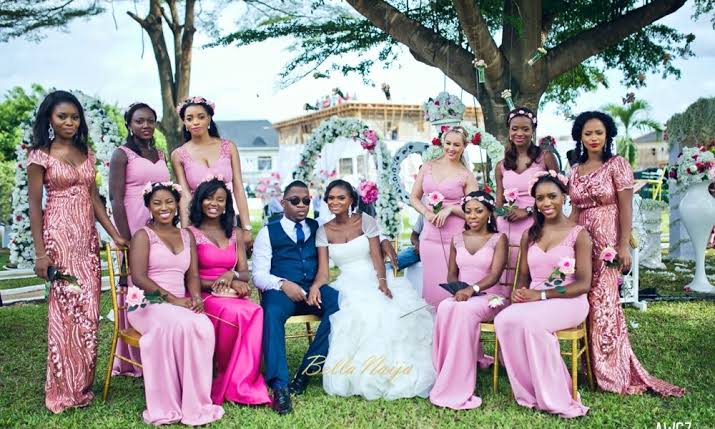 A change in weather (rain) may lead to lagging behind which affects the whole function. "Everything will be done in a hurry which takes the joy out of the function. This is a once-in-a-lifetime day that you will not redo. Therefore, come rain or sunshine, ensure that timekeeping is manned by someone responsible and stern. That means that at least all eventualities are planned for so that time is not spent on waiting that the rain stops pouring," Eve Nabawanuka, an events planner shares.
Set up a makeup and hairdo station: For the bride and her entourage, makeup and hair are a very important aspect of the day. "To avoid getting disappointed on this extra important day, opt for waterproof makeup. In regards to hair, to avoid the delays that may come with redoing your hair. Opt for uncomplicated hairstyles," Asha Musinguzi, a makeup artist shares.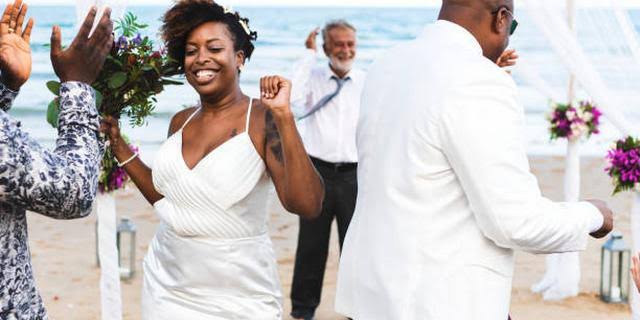 Shoes: Stilettos and rain are such fiery enemies and Musa Kironde, a shoe vendor advises women to steer clear of tiny heels if it is an outdoor the rainy season. "Stilettos will make walking difficult as the ground gets soggy. Wedges and block heels are a better deal as these promise stability and will not sink into the ground," he says.
Warm clothes: The bridal team, more so the children need to keep warm should the skies burst open. That is why Jovan Musiime, a dealer in children's wear advises that they have ponchos at hand. "These are easy to slip on and off and come in various colours. They can also be worn by adults therefore getting those of their size will work well," she says.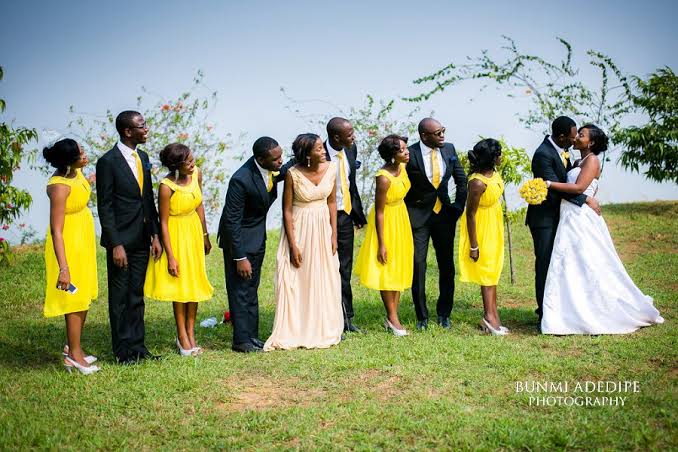 Embrace the weather: It would be absurd to take the focus off the reason for the day. It is your wedding day and rain or no rain, there is reason to celebrate. "Take photos with the rain as the backdrop, cuddle up and enjoy each other's warmth more so as you take photos and be happy with family and friends," Adrian Obonyo, a groom that had his wedding reception amidst the rain says.