By Claire Balungi
During a Basoga-Nseete hand-over party, the Kyambogo University Chairperson for the Basoga-Nseete cultural cluster, Peter  Miinjo met a beautiful, seemingly hardworking Agatha Kyozira who served as Vice Chairperson for Basoga-Nseete, Makerere University. Agatha was healing from a failed relationship when Peter approached.
He was at the tail-end of his university days and had thought of the kind of life he wanted once his school years were out; a wife, he had established. When Peter met Agatha, he knew he'd found his flower for life, but this God-loving and composed girl in her second year of University at the time, as Peter describes, did not give in easily to his advances.  When he graduated, Peter made countless visits to Baskon Hostel where Agatha resided. He spent time with her, charmed her with trips to restaurants in the Central Business District and even a few times outside the city. They served their taste buds at KFC, Mr Tasty, Golf Course Hotel, Banana Bar in Bugolobi, Jinja Sailing Club among other places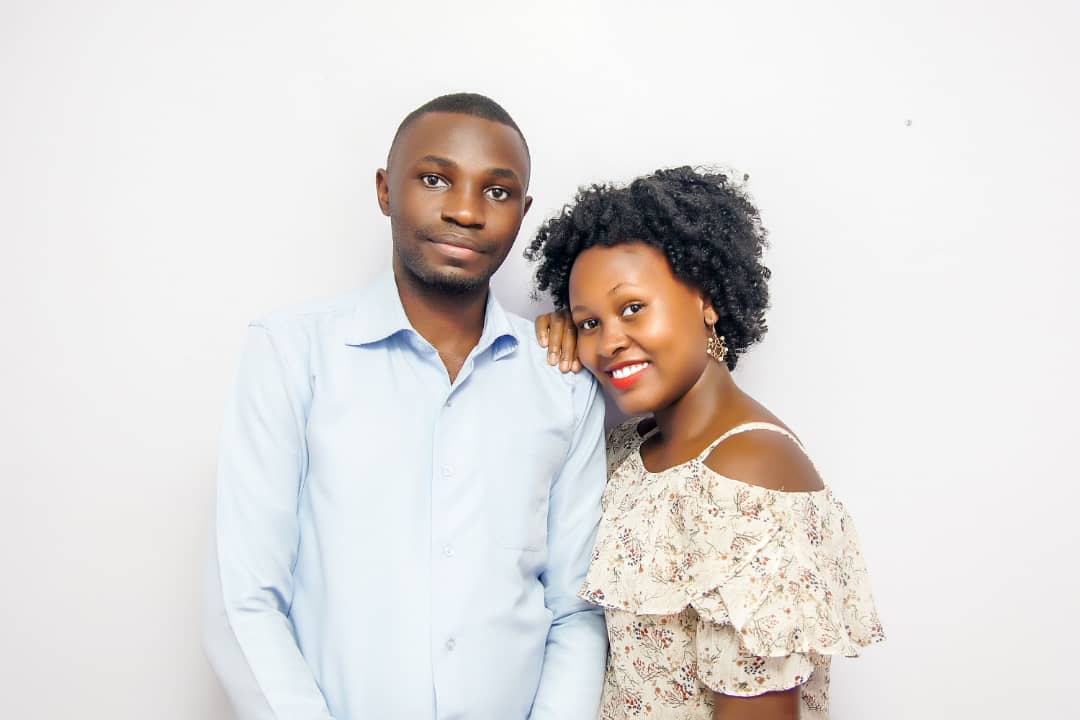 Building trust and commitment
To exercise patience, Peter could not dare to interfere with Agatha's school endevours and dreams or lead her off-course. Communication, he notes, was the glue that held their friendship together, and as a way of keeping tabs on her in case she did not come through when he called or texted, Agatha introduced Peter to her best friend. The third party worked wonders regarding the flow of communication between the couple.
But Peter had a lot more to prove to Agatha. "In fact it took me some time to prove my intention to her. I had to introduce her to my family," he says.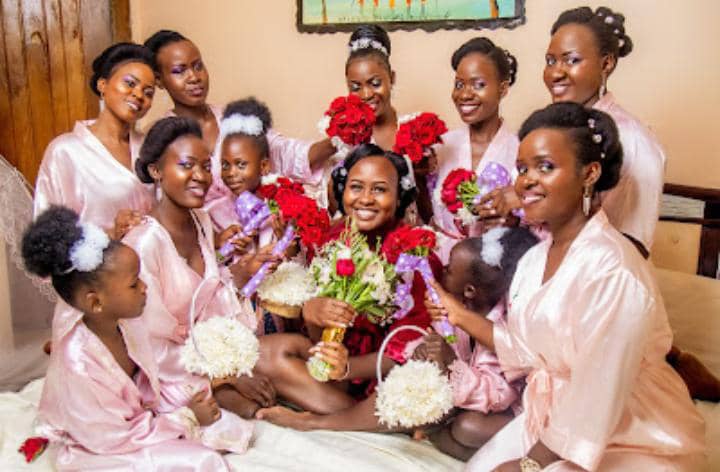 He had taken the trouble to introduce Agatha to his siblings and she had done the same with hers. Peter quotes this as "security" for her.  To prove just how serious he was about her, Peter paid Agatha's hostel accommodation fees for a year.
The couple prayed together and would go on spiritual journeys like fasting together. Peter says he stayed on course and never let anything come between him and his girl, except once when work in Eastern Uganda had kept him away from celebrting her birthday with her. Still, it only took a few days for him to make it up to Agatha as he would find the time to come to her.
Walking by Christian virtues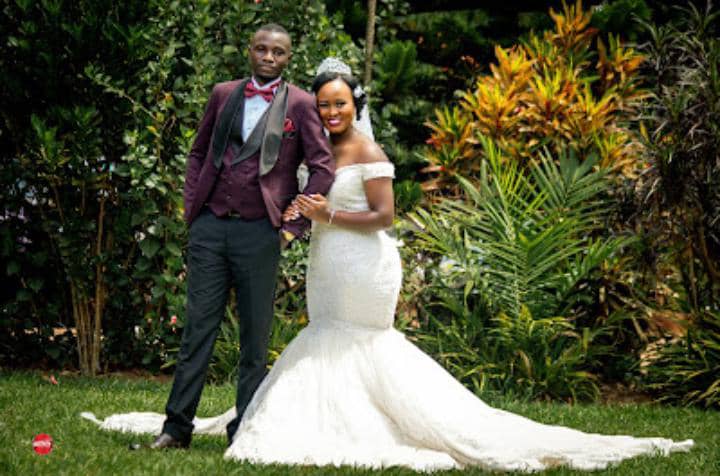 "When she finally graduated, I suggested that we stay together but she disagreed. "Peter confesses. He would soon come to the realization that he was wrong to ask, moreover he is a Reverend's son, his parents would never support that. The two stayed apart.
Peter and Agatha's big wedding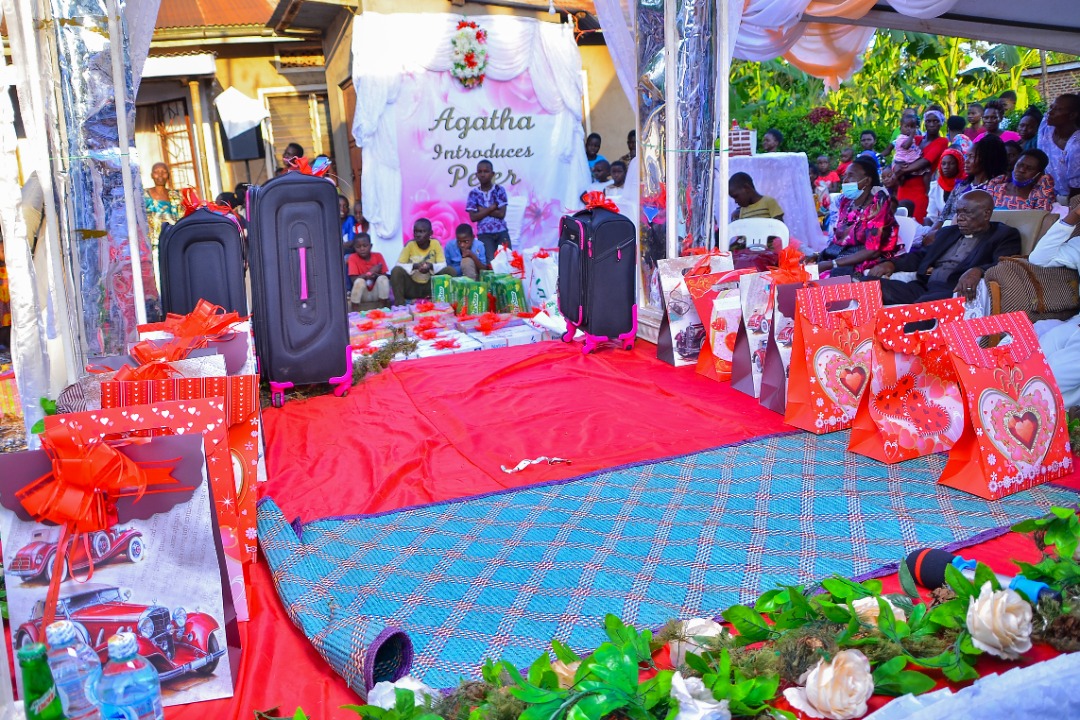 The couple's introduction ceremony  took place in December 2021 and later a  wedding on September 4, 2022. The pair arranged a "Big Wedding" with over 700 guests who comprised of Old Boys (OB's) and Old Girls (OG's) they'd met in school and turned into lifetime friends, work colleagues, members of Peter's father's congregation and, family, friends and associates.
Saying their vows
Arranging a big wedding was part of the plan. At Christ's Cathedral Bugembe, Peter would officially welcome Agatha to himself in holy matrimony in a ceremony officiated by the Bishop of Busoga, Bishop Samson Naimanhe. The couple had a fat banquet that awaited mouths to eat and hearts to share love at PMM Girls Ground in Jinja. The couple was not disappointed, the guests let aside their troubles and commitments to come and celebrate them.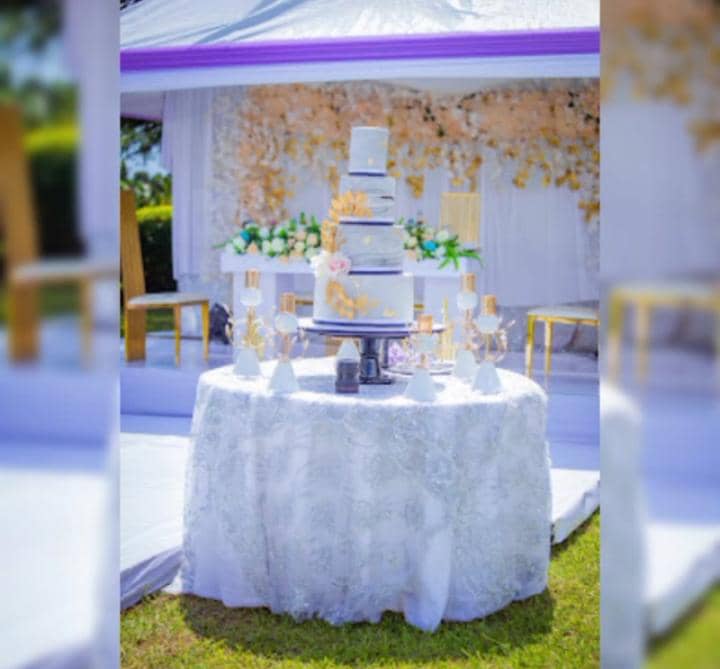 The wedding reception venue had been cleared for Shs500,000 and the price included atleast a bottle of water for each guest. Sure a plate of food at Shs25000 for each guest would be just enough, and it was. The place shone with décor which came at only Shs10m and the crowds danced to music that emanated from machines that made up a Public Address System that had gone for Shs1m. The photographer, Photosynthesis Studios, took home a grand wage of Shs5m after taking time to capture the detail of this amazing wedding day. The bride's dress of Shs 2m and her husband's suit of Shs800,000 was from Eli Fashions on California Plaza, Kampala. Their wedding budget totalled to about Shs40m. The couple had saved some money and managed to stage four physical wedding meetings at Nyama Choma, Kampala where many friends came through with pledges and straight contributions. "Our big family was there for us." says the couple.
Onwards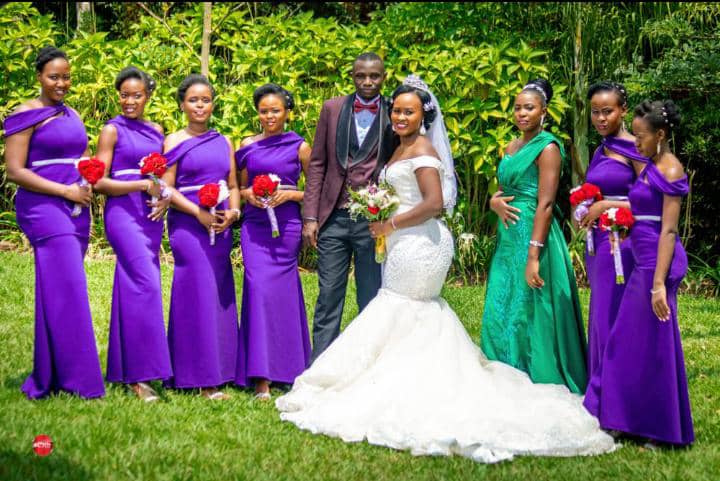 The Minjos enjoyed a one-week honeymoon at Oaks Eye, Kabale and are working and planning to make a few babies and help other families. Congratulations to Peter and Agatha!