By Maria Immaculate Owechi
Wedding planning can become stressful as budgets grow tight. Therefore, it is important to master ways of negotiating with wedding vendors to reduce on the item costs.
Patricia Buhwa, a cashier at Fine fair Supermarket, Nsambya reveals how last year during her wedding preparations, the band had asked for Shs 5 million to perform at her wedding.
But the wedding planner she had hired advised her to negotiate for Shs 3m or opt for settling with a church band.
"Luckily, the band accepted the offer and I felt relieved to use the rest of the other money to cater for other items on the budget," she explains.
To ensure you get the best deal and find the ideal wedding supplier for your big day , My Wedding has put together some top tips on how to negotiate with service providers;
Set your budget 
Before you start thinking about hiring a service provider, first determine how much you can afford to spend on each item. This will allow you to find vendors that fall within your price range and give you the chance to see what they can offer based on your budget.
This also means you should sticking to the budget and make it clear to the vendor that you have a fixed amount so that they are not tempted to begin presenting you with other extravagant wedding ideas that are completely out of your budget.
Compare the prices from multiple service providers
Pastor Patrick Nagaya, a preacher with University Community Fellowship in Makerere-Kikoni and the owner of Patrima Events, a decorations company advises couples to consult with two or three vendors without confirming with any of them.
"Then go home and look over the, price differences or contracts before a final decision is made," he recommends.
Also, it is important to attend the consultations with someone knowledgeable for a second opinion like your mother, matron or anyone on the wedding committee. Mr Nagaya however warns that too many opinions can get confusing so keep it to a select few people who understand your wedding vision and the budget set.
Research in order to know who negotiate with
This is because you should not expect to bargain prices with a wedding service provider that is high on demand. This is especially during peak seasons.
But vendors who just starting business are more likely to accept to negotiate so that they build on their brand and increase their client list.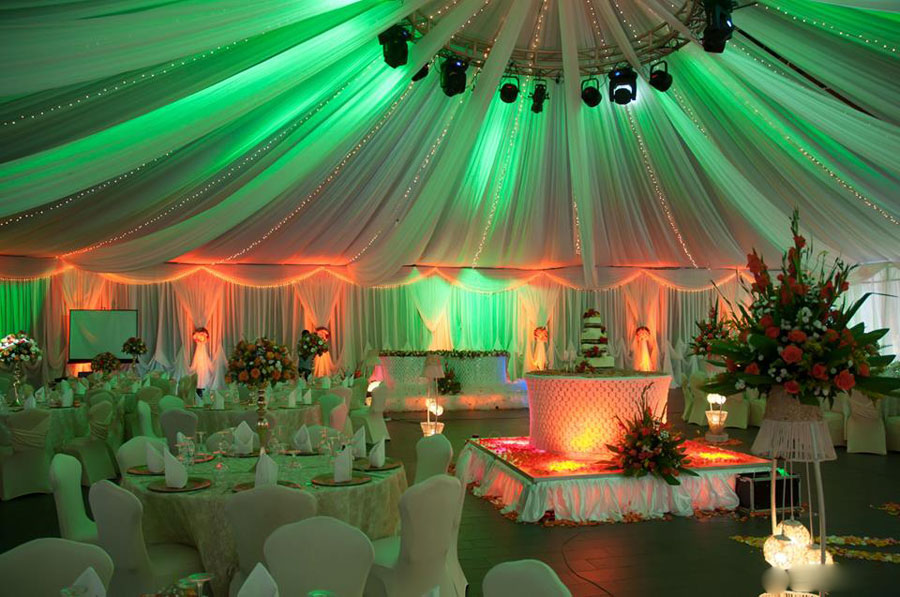 Utilize off wedding days and seasons
Nagaya advises on utilizing off wedding seasons like January, February and March, since  there is a better chance of negotiating at lower prices. This is a period when wedding venues and vendors experience low demand.
"Also ask your vendors if they have a slower day of the week and consider getting married on that date for a better deal," he says "Like Saturday is the most popular day of the week for weddings, but if you will consider a Friday or any other week day, you can definitely negotiate easily."
Ask for extras on the services provided
Experts advise that instead of negotiating for a lower price, find out if the venue or vendor can add additional services to what they are offering at the cost.
For instance, when it comes to ordering food, some caterers offer to add drinks like soda and water to their packages. And for venues like hotels, you may negotiate that chairs and tables are extras that come with the food package.
Consider hiring a wedding planner
Even though to some people hiring a wedding planner may be expensive, Renzioni Hills, a wedding planner with Renzioni Events insists that it is worth it because they always have an insider knowledge.
"A wedding planner always has contacts with various service providers needed. So, they can recommend the best vendors for your ceremony, and even easily negotiate deals on your behalf since they already have an ongoing relationship with most of the vendors and know your budget," he explains.
A relative to negotiate on your behalf
We always have those family members and relatives that may have contacts with key service providers. They will gladly be able to offer you their support by contacting a certain vendor and negotiating on your behalf.
Gladys Aroma, a housewife who got married three years ago says it was an aunt who negotiated for her cake to be baked at Shs3m to the Shs5m they had requested. This was because she was a regular customer to this particular cake baker.
Carol Beyanga, The Managing Editor Digital Content at Monitor Publications Limited also reveals that her husband's friend knew the owner of the hotel they desired to have their reception. Together, the friends had a word with the owner and he offered them a 10% discount on the venue.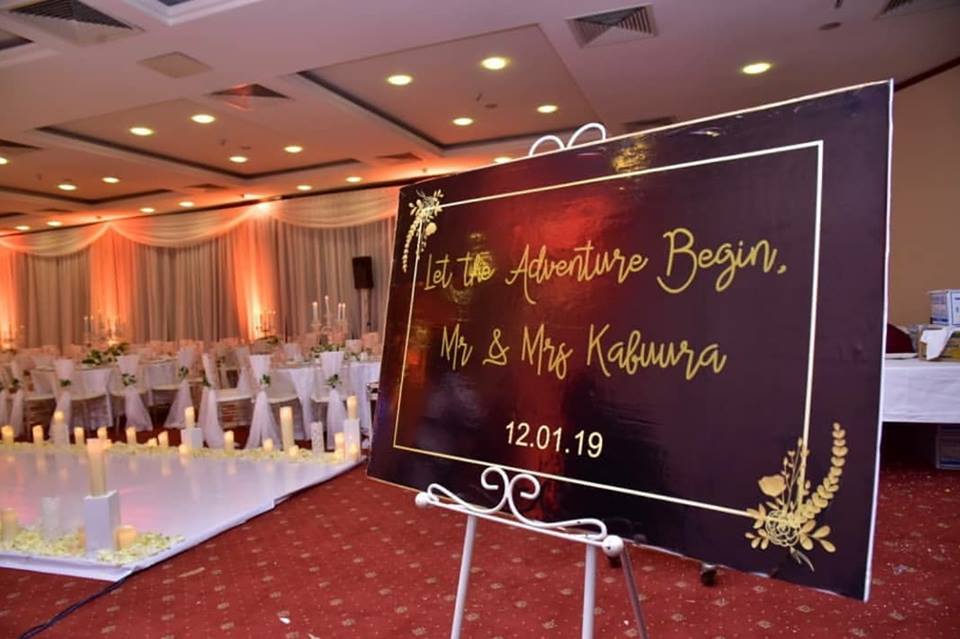 Hire a vendor you have worked with before
Dorcus Namirembe, event planner and a cake baker at Wendy Cakes, suggests using a vendor that you may have already conducted business with previously as they may be more willing to cut you a deal.
"If you frequent a particular cake baker, they may be more inclined to offer a discount, especially if you have that baker that provides more than just making birthday cakes but also grand ones like for a wedding," she says.
Your Wedding Suppliers can also offer referrals
Namirembe also shares that one of your vendors may also be able to assist you in finding someone or getting you a better deal.
Wedding professionals will know of others working within the industry and may have good working relationships or arrangements that you can use to your advantage. For example your hairstylist artist may have a makeup artist hairstylist they can recommend or your caterers may know a good wedding cake baker.
Namirembe offers an important caution to couples to consider while negotiating with the vendors.
"Some clients are rude and demanding while negotiating with service providers instead of trying to reach a compromise by understanding," she says.
"But remember they are not obliged to meet your needs and so try to be nice in your approach," she advises.