By Tobbias Jolly Owiny
On May 25, Francis Otto, an accountant at MKI and Co. Consultants, and Agnes Lakot, an administrator at Daily Monitor Gulu bureau wedded at Christ Church in Gulu Town. The ceremony was presided over by the Rev Geoffrey Loum, the Vicar of Christ Church, Gulu Town. The couple shared their story with us.
How did you know each other?
Agnes: When we shifted our office from main street to Queens Avenue in Gulu Town in 2017, Francis was coincidentally our new neighbour. Since I was running a mobile money business alongside my job, he always transacted with me and he was always smiling.
Francis: The proximity of our office from theirs brought her within my range. Agnes is a nice and talkative woman and interacting with her at her mobile money stall made me feel immediately that she was the right woman that I should settle down with.
What attracted you?
Agnes: Francis is God-fearing, humble, and respectable. He neither drinks nor smokes. He is always smiling.
Francis: Her complexion is charming. Besides, her smile and sense of humour disarmed me. Whenever I went to withdraw or deposit money with her, I wished many things. I loved her decency unlike other women who dress provocatively.
When did you propose?
Francis: A few months into 2017 when I opened up about my feelings.
How did you react?
Agnes: I was hesitant because I had been previously disappointed. However, aware that in love, a perfect stranger crosses only once, I could not resist him any longer since he had showed the most serious qualities of a man.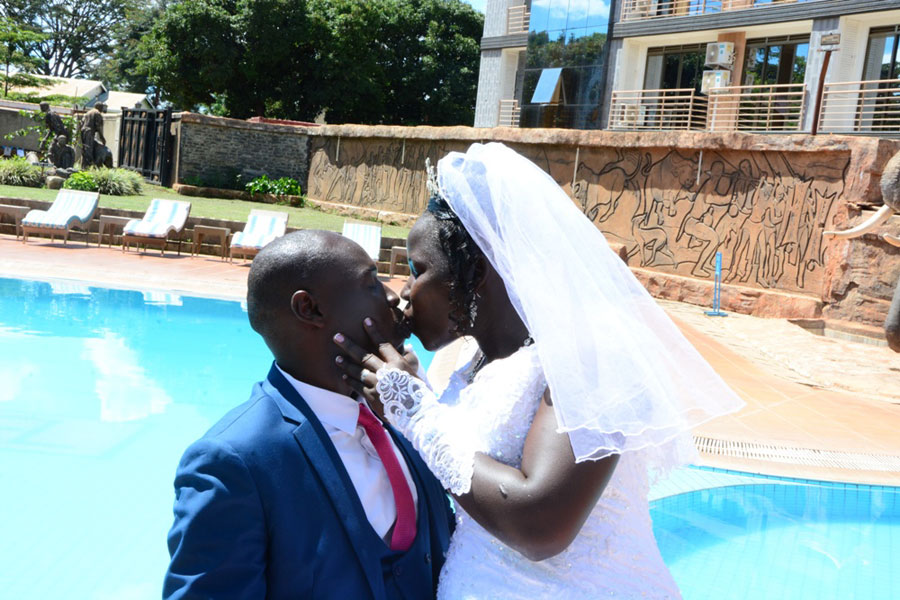 Did you have courtship?
Francis: Yes, for two years. That period was significant to me. It is then that I discovered her strengths and weaknesses and temperament. Now I can handle her better.
Agnes: From 2018 until April this year when I agreed to his proposal. We were more honest with each other.
What inspired you?
Francis: I did not want us to take long without wedding because Agnes was very organised and interesting. I did not have to give her a lot of time to settle before the wedding. Besides, I previously told myself that the woman God gives me is the one I would immediately settle with.
Agnes: My parents and sister already wedded, so I decided that we wed so that I can take care of Francis.
Was there premarital counselling?
Francis: Yes, at Christ Church. Besides, our godparents taught us a lot about transparency, saving for the future, how to handle our family, exercising true love and how to handle trying moments.
Agnes: My biggest lesson was tolerance, trust, and practicing love beyond our family. At least now we know what to do and what not to do.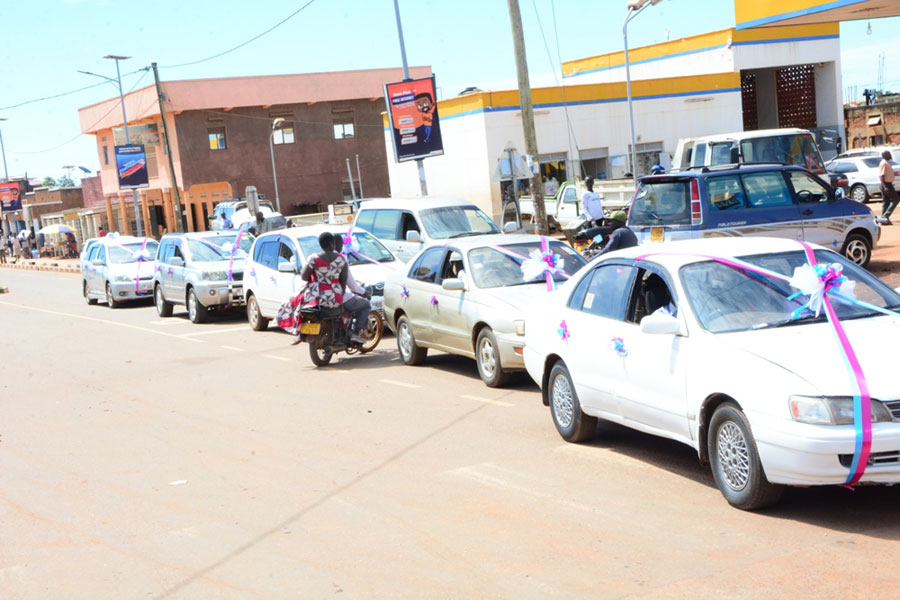 Where did you wed?
Agnes: At Christ Church in Gulu Town and it was presided over by the vicar of Christ Church, the Rev Geoffrey Loum. Our reception was held at SOS Primary School playground.
Francis: This is because it was convenient for our guests within and outside town. It was also pocket-friendly and spacious.
How did you feel on the D-day?
Francis: I was excited because when we exchanged vows and rings, I felt God's will had been done. I always prayed to wed Agnes.
Agnes: I was overjoyed and honoured. His love, attention, and merrymaking made me feel like I was over the moon. He also fed me on wine and cake.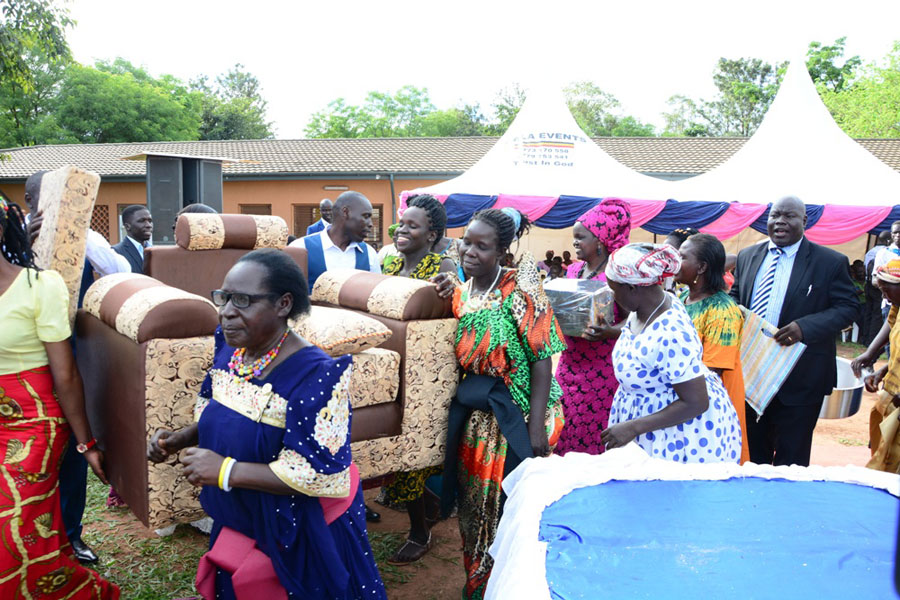 What was the budget?
Agnes: We had a budget of Shs14m but we raised Shs10m, of which almost 50 percent went to the reception.
Cake, reception, food and beverages cost us Shs4.6m. I bought the gown at Shs1m, changing dress at Shs400,000, and rings at Shs10,000 each.
Francis: The decision to wed came at a time when we had very limited resources and we decided to combine the traditional and church wedding in order to cut costs.
Our cake cost Shs850,000 and my suit and shoes cost Shs370,000.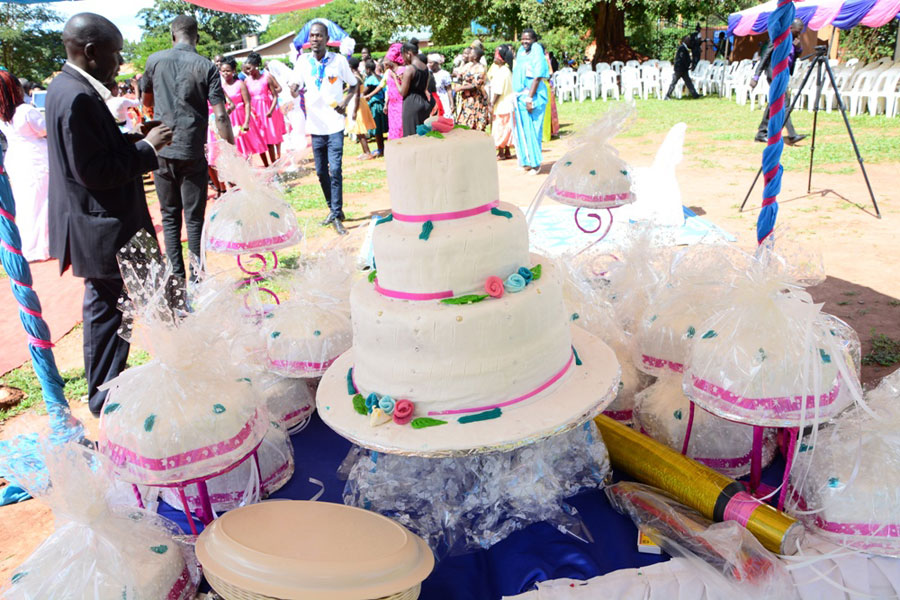 Were there any shortfalls?
Francis: The decor at the reception was drab because they used white and pink instead of the ocean blue and hot pink that would match our outfits.
Agnes: Besides the colour mismatch, the food was not enough for the 400 guests.
Did you go for honeymoon?
Francis: Yes, at Friendship Global Hotel in Gulu Town which cost us Shs500,000.
We had planned to go to Paraa Safari Lodge in Murchison Falls National Park but had inadequate resources.
Agnes: I loved the four days we spent together because it was a time for discovery and appreciation of ourselves.
In fact it was a retreat where we rediscovered ourselves.