By Maria Immaculate Owechi
In our typical African setting, a 50-year-old woman is expected by that age to be married with children and awaiting to have grandchildren. So, for a woman being unmarried at that age raises eyebrows in society.
The story of Gladys Lasila, a Nigerian woman who walked down the aisle on 13 April, this year for the first time created mixed reactions among social media users with all sort of theories provided to explain her long wait.
Lasila after the engagement first shared her joy on Instagram with her followers saying," Love does not consist of gazing at each other, but in looking together in the same direction." It's my joy that God has given me the bone of my bones and flesh of my flesh; it was totally worth the surprise from the one person I truly want to spend the rest of my life with. Anyone can catch your eye, but it takes someone special to catch your heart."
Lasila precisely chose 13 April as the wedding day since it would also be the day she clocks 50 years of age.
The guests to the occasion were treated to a double celebration of a wedding and a birthday.
It is actually hard to believe that she falls in that age bracket because she has managed to maintain her physical beauty in great shape, and is trendy in her dress code.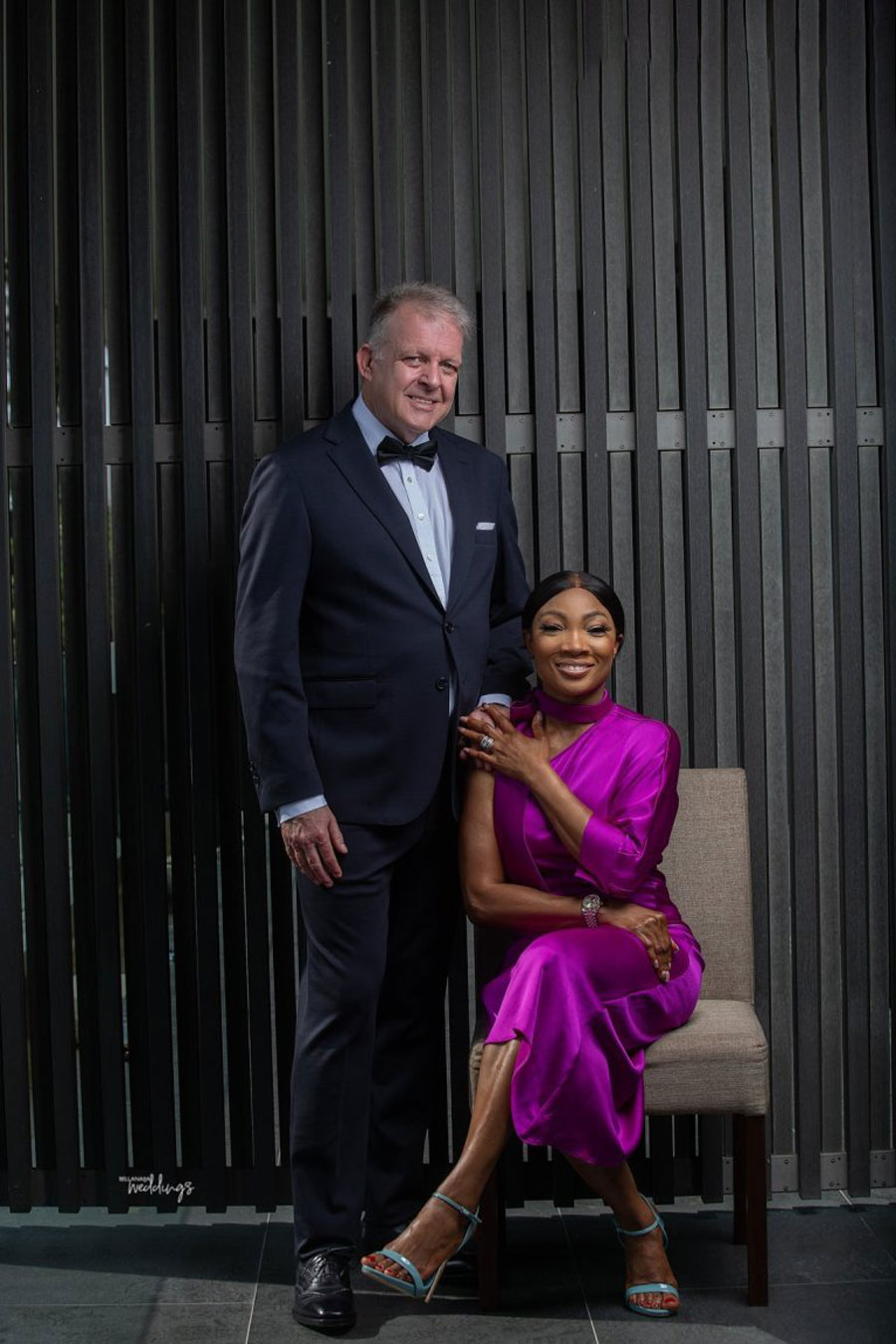 Ms Lasila looked elegant and divine in a long triangle shaped silk pink dress for her pre-wedding photoshoot and on the wedding day, her fashion taste was just at the top as she looked lovely in a simple silk, top laced and stylish backless gown.
The accessories were minimal bringing out a sense of elegancy oozing from her. The peach colored flowers added to the white bouquet was just like an icing to a cake.
The groom settled for an elegant simple black suit, with a grey timeless tie and the peach flower on his pocket suit looked cute which matched with his bride's bouquet.
The overjoyed bride could not help thanking God and praying other women in her situation to also receive such a blessing to their path.
"Father Lord l am grateful, l can't stop thanking you for your mercy in my life. I know you are a faithful God and your time is the best time. I am grateful to you for making this day happen," said the woman "And l pray for every woman out there waiting for their special day to happen, May God almighty grant you all your heart desires. Thank you Lord and l will never stop thanking you," she said.