A disabled groom, Ajay Barot from Gujrat in India always wanted to get married but due to his learning disabilities, he lost hope on ever finding a wife who would accept him for who he is.
According, to the story posted by Linda Ikeji's blog, Ajay's family on seeing this decided to throw him a wedding celebration without a bride because they feared he would never get married.
It is reported that they even held a haldi which is a pre-wedding ceremony, full of fanfare, colorful décor, many guests, and music like any other marriage celebration with only a bride missing.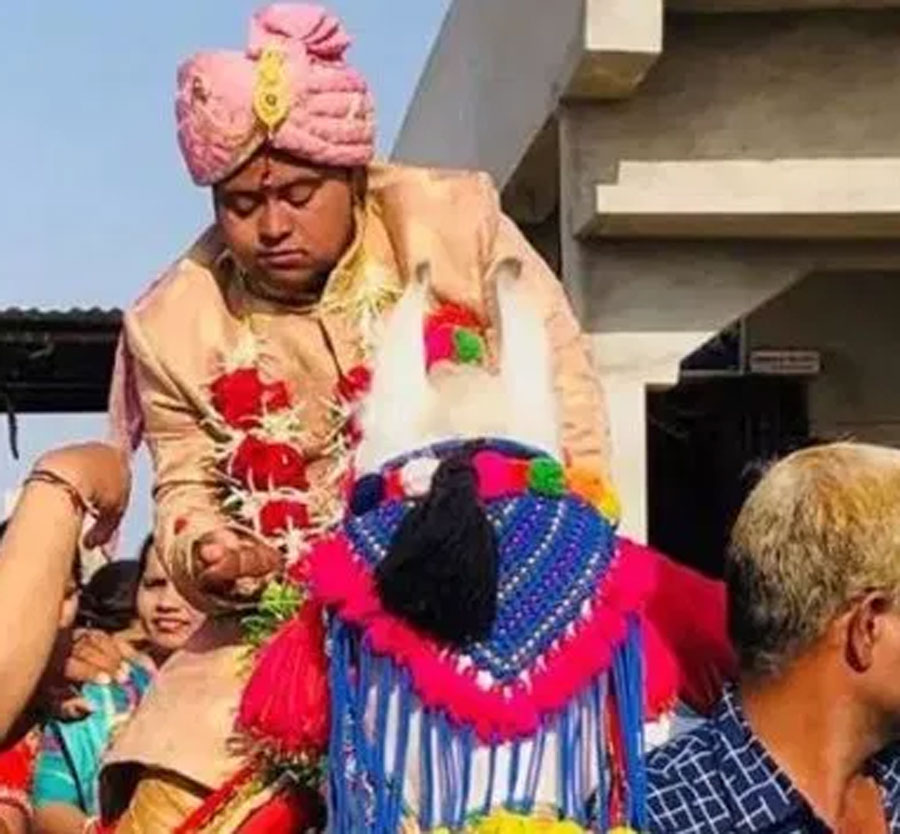 In an interview with Ajay's uncle, Kamlesh he revealed,"Ajay had always wanted such an occasion for himself and that wedding intensified his demand. The family got together and decided he would have a wedding procession. We had wedding invitations printed, performed all the rituals by getting a priest and organised the feast. Ajay was beaming throughout."
Ajay's father, Vishnu Barot also added that the event was just to keep him happy and the family finding solace in the fact he could also experience it.
"There was no intention of mocking weddings or his sentiments. We were heartened that so many of our relatives and villagers became part of the event," Vishnu added.