By Christine Katende
Steven Price Yiga, a sales executive, and Beatrice Nakibuuka a journalist at Monitor Publications and a contributor to My Wedding, tied the knot on May 12, 2019. They spoke to us about their remarkable love story.
How did you get to know Beatrice?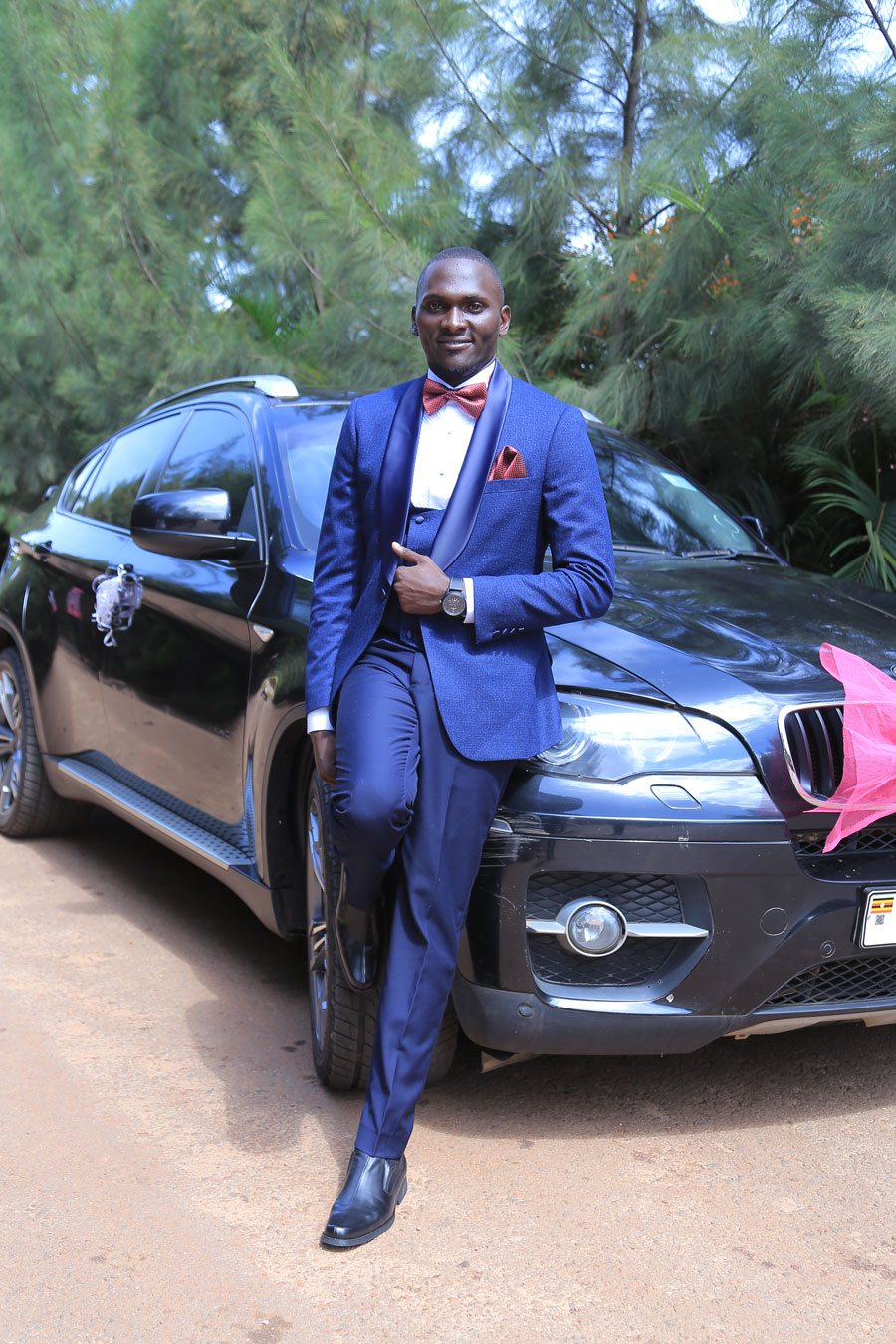 Price: I met her at church in 2017. She is a sign language interpreter and I used to sit close to her though talking to her took me about three weeks. We gradually became friends because I insisted on knowing her better. After the service, Beatrice was always in a rush to her family cell. She once openly said she would not get time for me even after I became her sign language student. Unfortunately, she avoided me when she realised my intentions. She neither took nor returned my calls. My SMS went without feedback and she stopped me from attending her class. It was not a good experience but I persevered.
So when did you get hold of her?
Price: One year and five months later we became friends. She okayed an outing last year on her birthday. There she gave me a go-ahead to call and text. We started praying together and she would call in at 3am. Beatrice started complimenting me. But one day when I told her about my travel plan she cried. She hugged me and confessed how she felt about me. I was so excited that I recorded that day in my diary. It took me five months to meet her parents.
What took you long?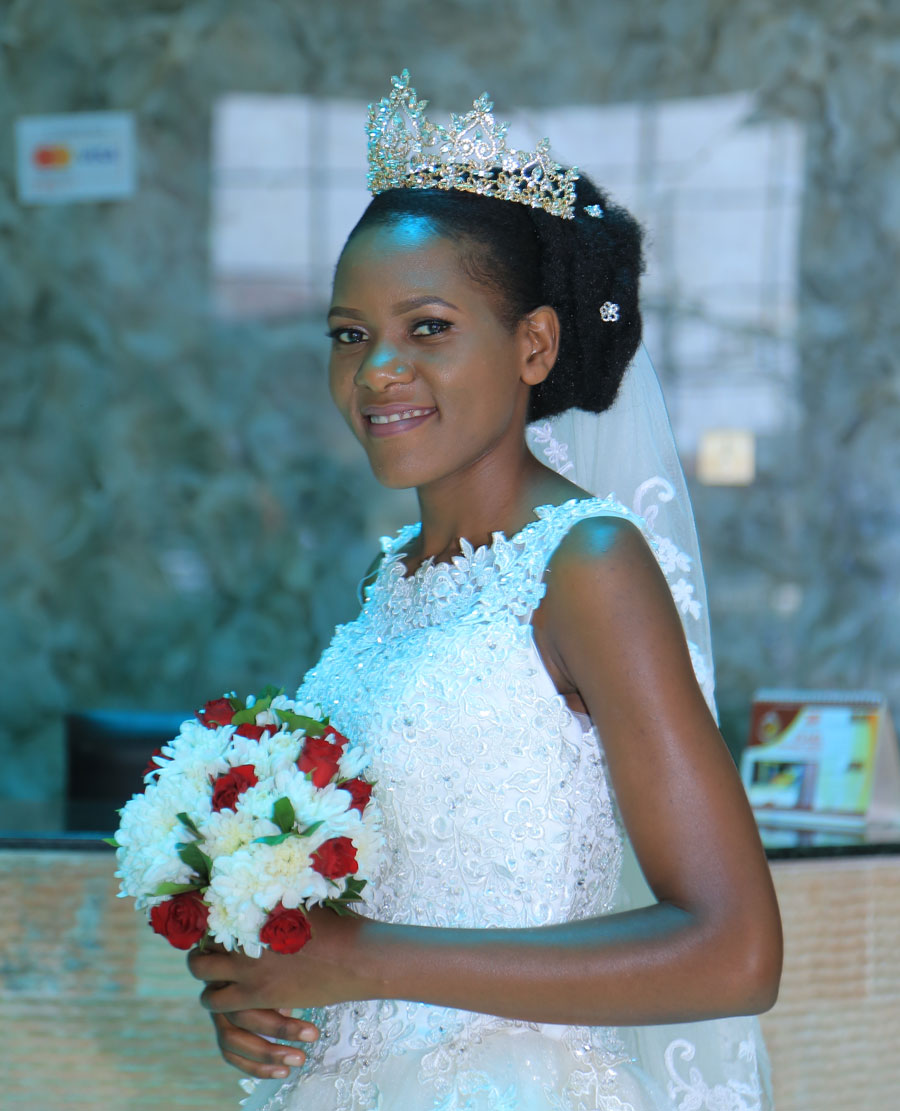 Beatrice: I wanted to be sure before giving in and still, maintaining my reputation was key. I never wanted to be taken for granted. However, Price exercised a consistency no matter how much I insulted him.
What attracted you to each other?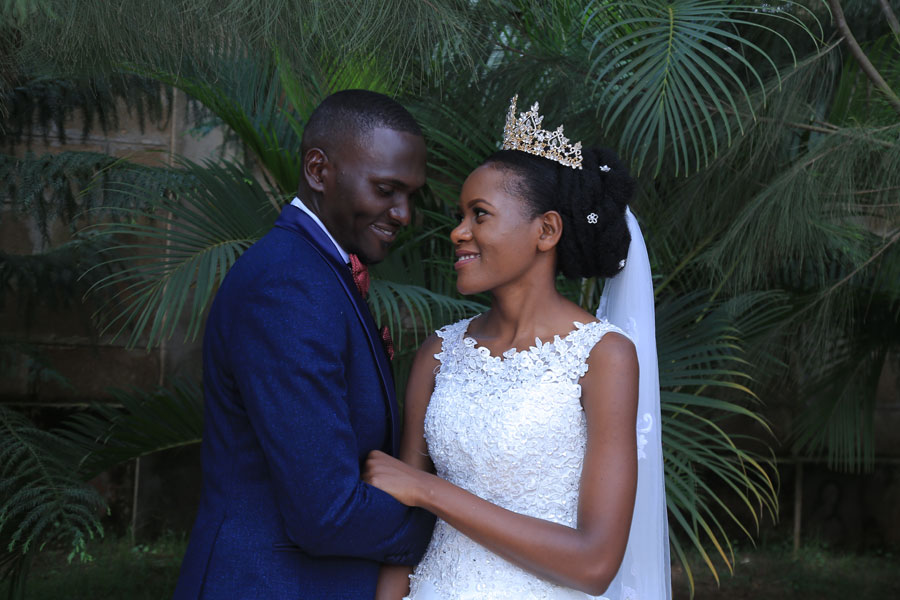 Price: We almost have the same likes and dislikes. Beatrice is God-fearing, open, natural, and beautiful. She has a nice smile and a good sense of humour.
Beatrice: I loved his determination and persistence. Price is jolly and he compliments me. He is handsome, tall, God-fearing and I can feed from him spiritually.
Which cars did you use?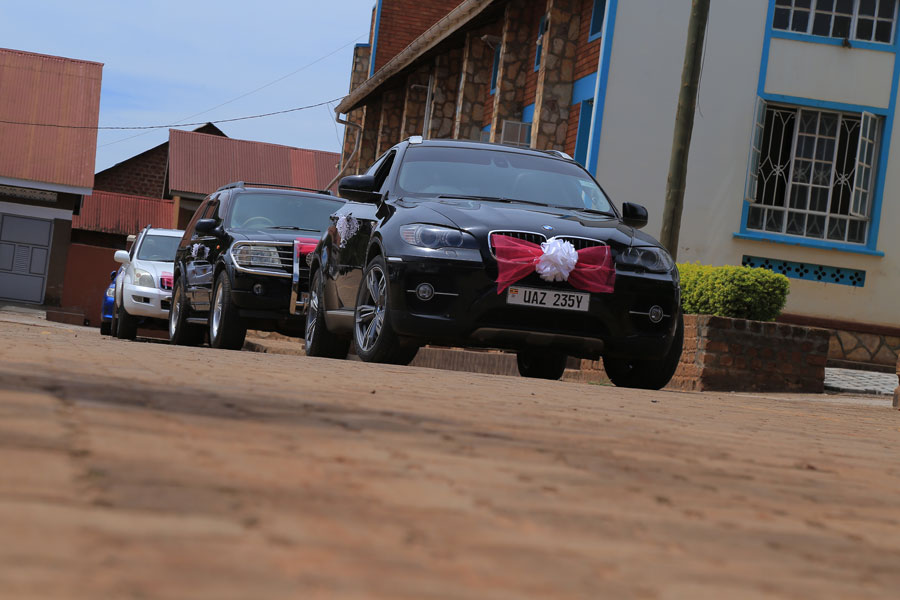 Price: A black BMW X6, a Ford Ranger, a Toyota Land Cruiser TX, and a Subaru Forester.
What was the most memorable moment?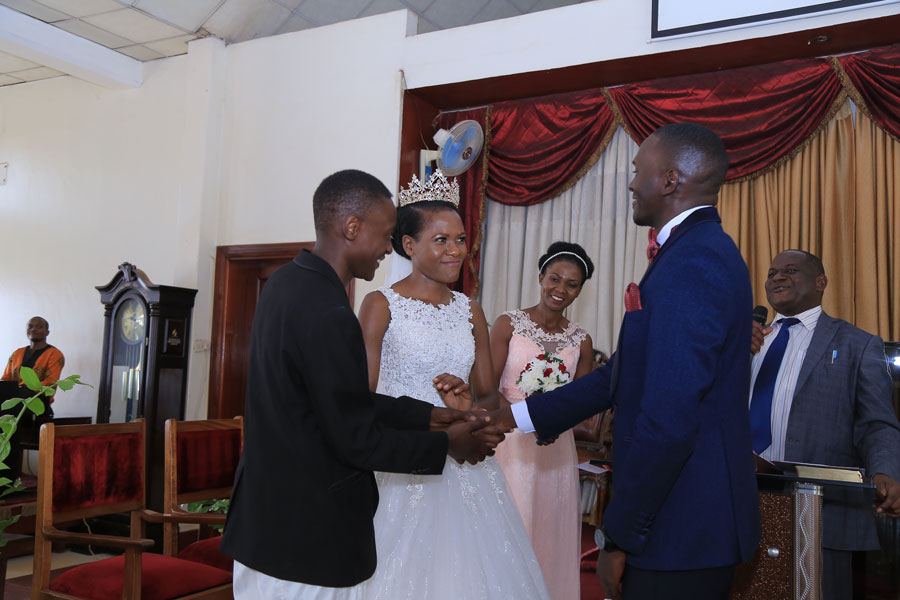 Price: Walking with my bride down the aisle and when we were announced husband and wife.
Beatrice: It was at church, I guess I was too excited that I even forgot the flow of the vows. I was, however, happy to have made my vows to God. I was also overwhelmed with joy seeing the church packed to capacity and when Price spinned at the altar after unveiling me.
Did you get any disappointment on D-day?
Price: The DJ played secular music instead of gospel.
Beatrice: The baker did not deliver to our expectations. Even the woman who packed my gown forgot the back part of my veil. I managed to get over it because my husband had told me to be happy.
What did you wear?
Price: A navy blue suit which I bought from China through a friend at Shs250,000. I matched it with a white shirt, burgundy bowtie and a black pair of shoes.
Beatrice: I wore an ivory Cinderella gown that I hired at Shs700,000.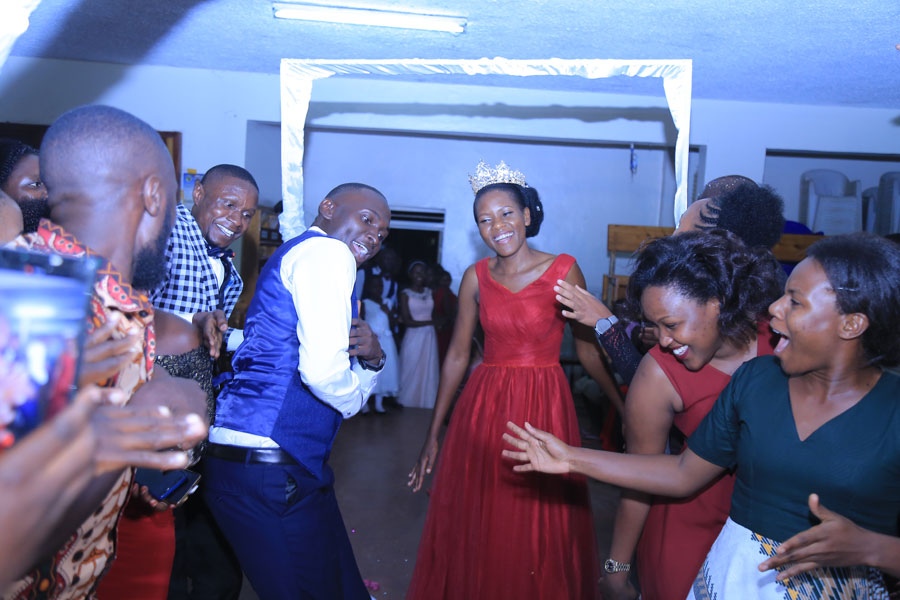 I changed into a burgundy dress that I bought at Shs500,000. I had heels and ballerina pumps for the reception, these helped me pull off my dance strokes.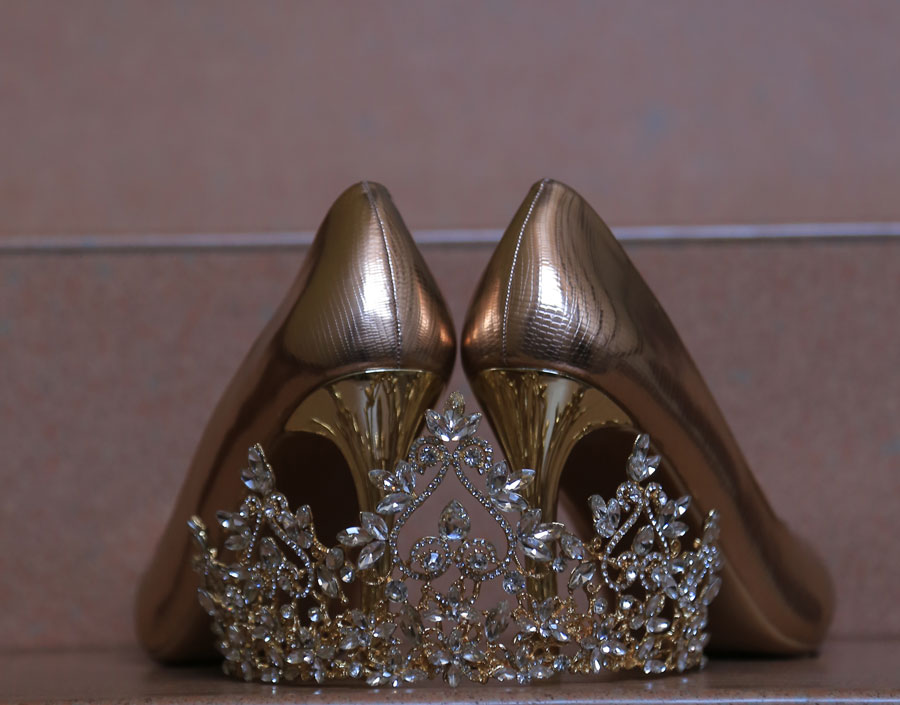 The salon cost me Shs500,000.
Who comprised your entourage?
Price: I only had two best friends for groomsmen and a pageboy. My bestman was Dr Junior Ndozire who is a good friend.
Beatrice: I had four bridesmaids; my siblings and a matron, Ms Susan Ndozire, a lovely and down to earth woman. She is my inspiration and has been instrumental in my life.
What cake did you have?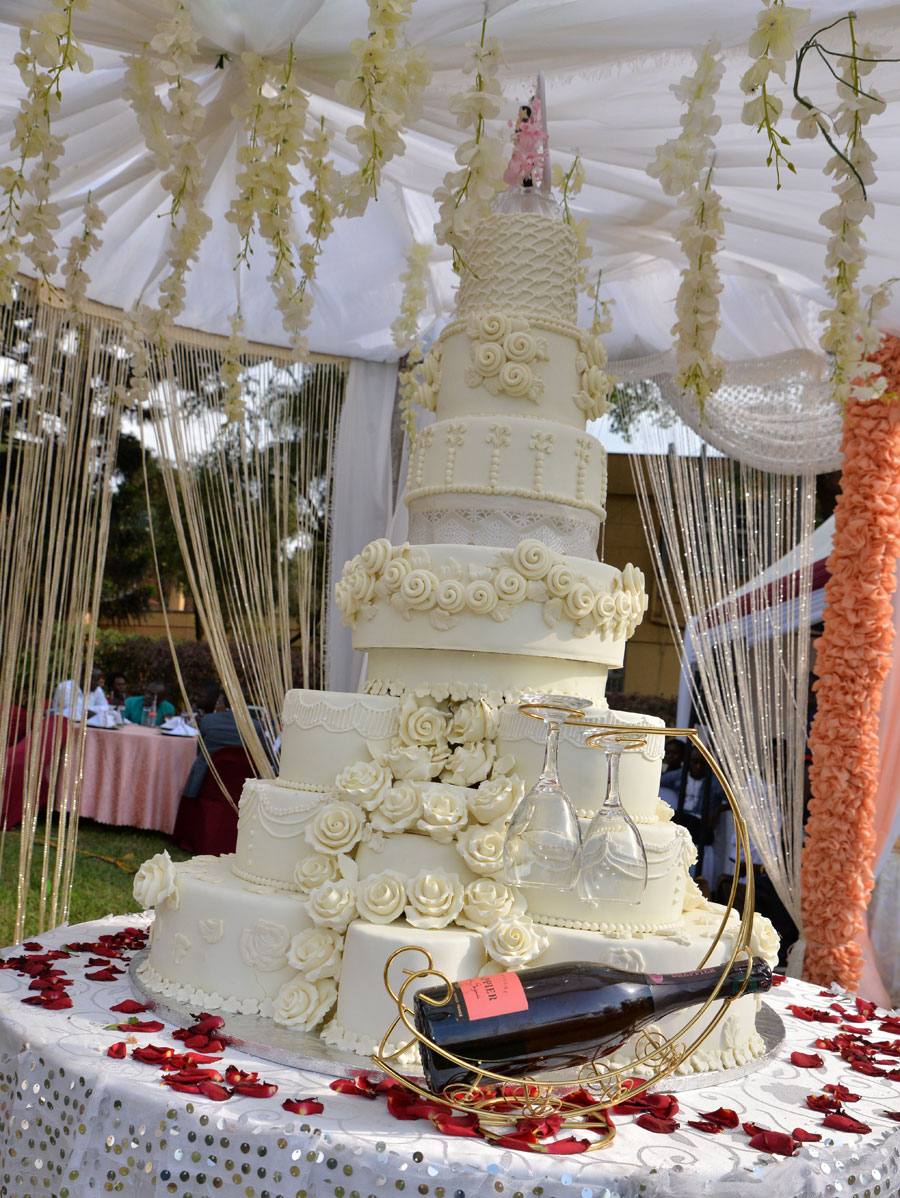 Beatrice: I do not remember the flavour but the person who baked it asked us to only buy the ingredients, the rest of the work was her contribution. We spent Shs700,000.
Honeymoon, what excited you most?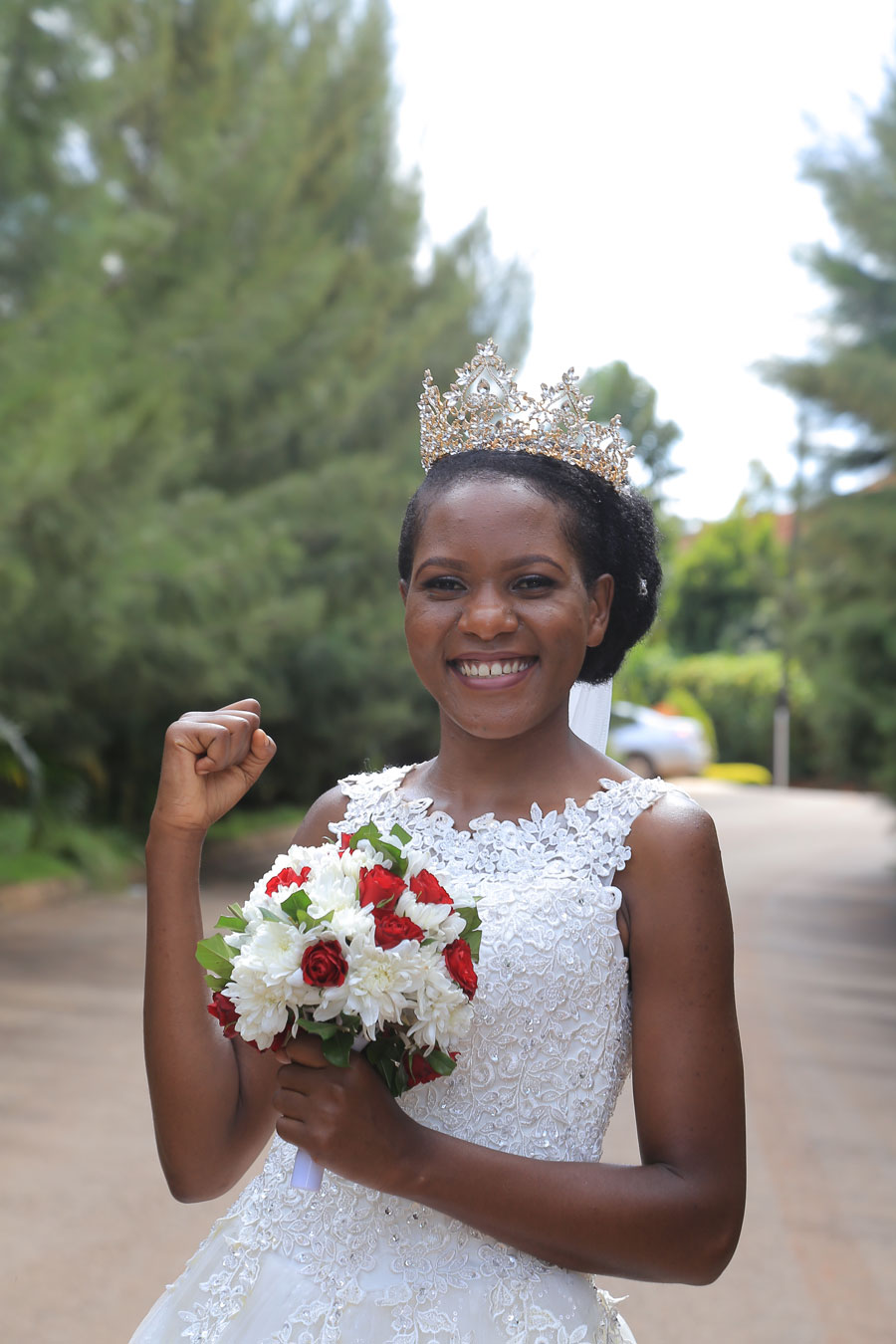 Price: We went to Kisoro and Kazi campgrounds. I loved and enjoyed every moment and quality time I spent with my lovely wife. The weather was so conducive.
Beatrice: I loved it when we spent a night on the road. The bus en route to Kisoro got a mechanical problem and since we were not in a rush, we chilled. It was fun climbing Mt Muhavura.
Do you remember any challenge during the preparation?
Price: No, I was preparing the wedding with someone I truly love. And still, we cut costs accordingly and also prayed.
Beatrice: We worked with a theme "affordability and simplicity". Friends and family stood by us and we did not even have any debt after the day. Maybe I would say that finding what I would wear was a bit challenging given the fact that most of the gowns would not fit me.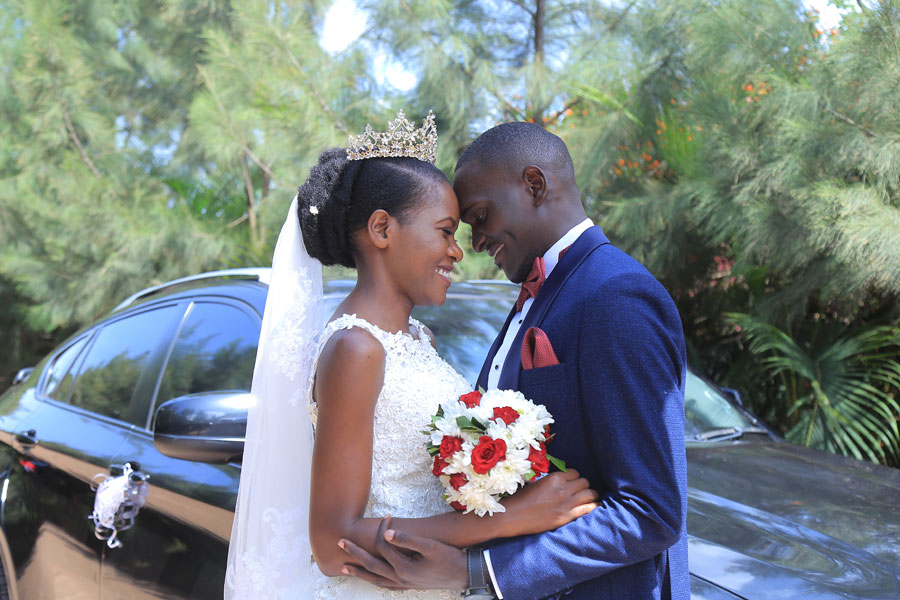 How important was premarital counselling?
Price: Being a good listener and never to rush to conclusions and not to be violent were some points the counsellor emphasised during the counselling sessions.
Beatrice: I neither got married to God nor am I righteous, so I should leave room for mistakes. The fact that I made the vows to God, my marriage will live.
Given chance to re-wed, what would be your focus?
Price: I would carry her from the car and throughout the church service.
Beatrice: I'd get more composed not forget the flow of our vows.