I got married. It was such a beautiful day!
Reads a tweet, posted yesterday evening on Nancy Kacungira's page. Next to her caption is a photo of the dashing bride looking regal with a bouquet of white roses, seemingly smiling into the future.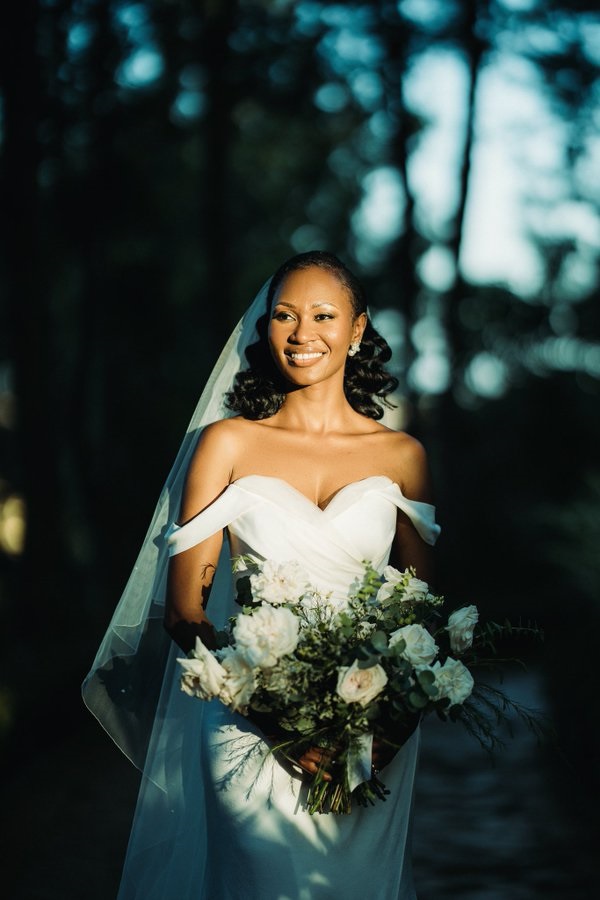 "Shoutout to my photographer, @makulapictures, Jumba & team. We met about 4 years ago when he shot me for a magazine and the whole team has such a great vibe," read the continuation of her tweet.
Nancy wore a mermaid off-shoulder gown which she accentuated with a long veil.
Noticeably, she went minimalist, her only jewellery being pearl earrings and a wedding ring.
Her elegant but minimalist style seems to reflect the character of the bride, who although is a well-known journalist has always kept her personal life private.
Using the same photo on her Facebook, Nancy posted, "Thank you for all your warm congratulations. God makes everything beautiful in His own time. We enjoyed an incredible wedding day."
The news of Nancy's engagement first broke on January 26, when the journalist posted pictures of her kuhingira with her now husband, Gabriel on Facebook.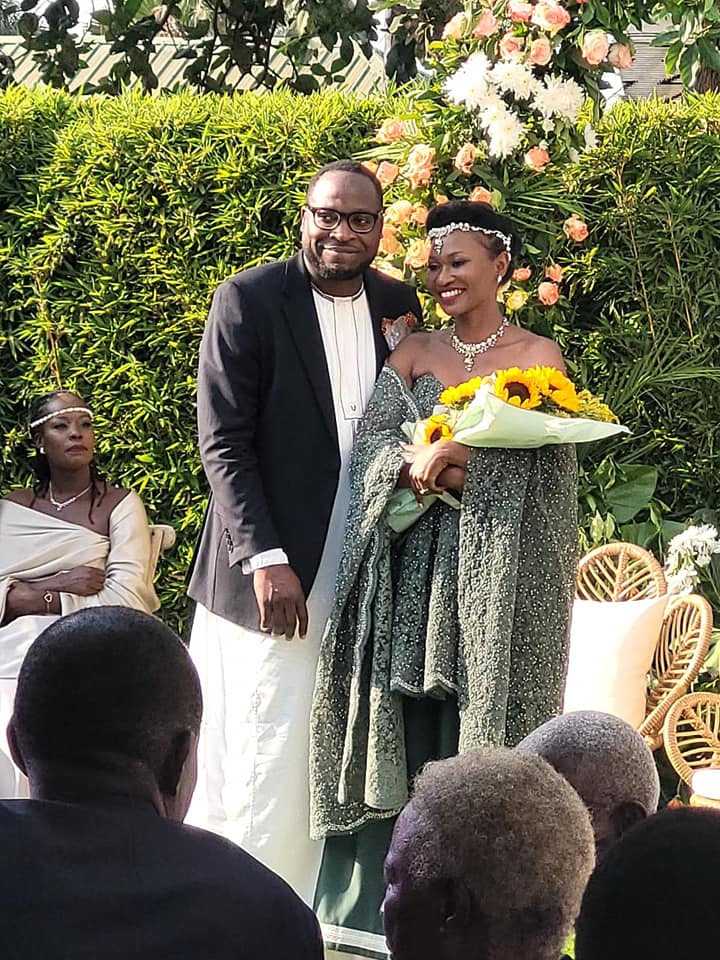 The ceremony was attended by a few close family and friends with her sister, Seanice Lojede as the matron.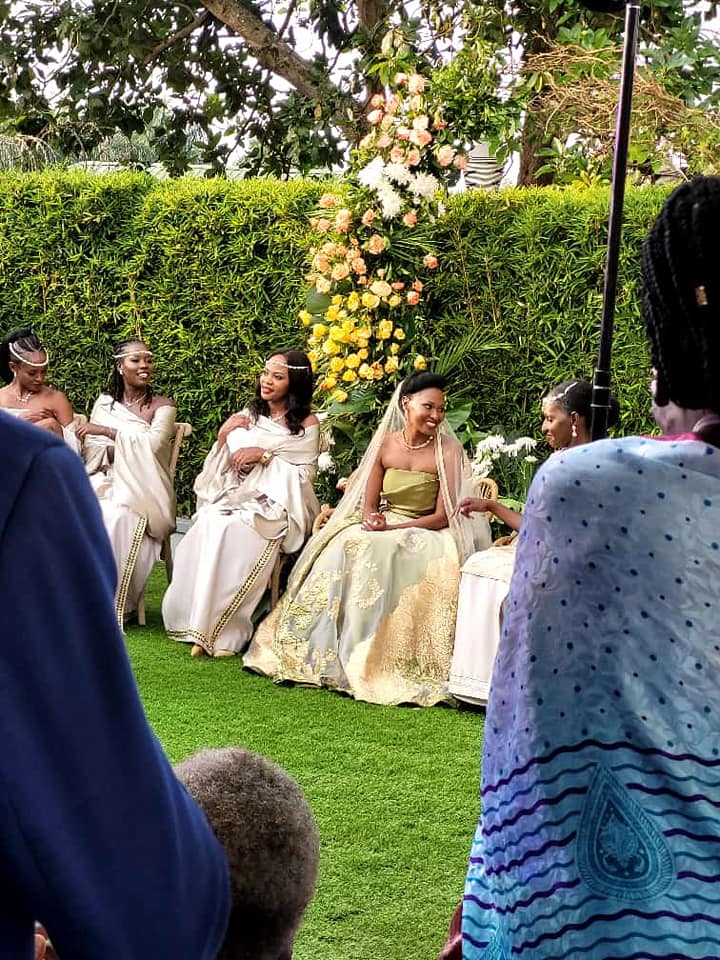 This ends the speculation of whether Nancy is married or not.
Many have responded to congratulate her,
@GardyChacha
When you joined @KTNNewsKE, I was the first journalist to interview you. On 'relationship status' you said, 'I am at a place I just want to grow in my purpose…and career…as I figure out who I am.' I see you finally met the one. Hearty congratulations. All the very best.
@enamara – Stunning!
Congratulations Nancy. So happy for you.
@BenjiNdolo
I remember our discussions a few years ago, he's a lucky ninja because you're a good person, tall, hardworking and with lots of feminine energy.
@Pumza_Fihlani
Goodness you look incredible Nancy, radiant, happy. Congratulations and here's to many wonderful memories with your chosen love.
Nancy and Gabriel, we wish you all the best