By Phionah Nassanga
When they were planning for their wedding in 2004, Sam and Sophie Gombya had a budget of Shs70m but three days to their wedding, the Gombyas' had yet to get Shs4m to complete it. They were saved by their wedding committee chairperson who during their kasiki (stag party) with the help of the MC was able to raise the needed amount.
"I do not how it came about but thank God friends were able to raise that much in the shortest time possible," Gombya recalls.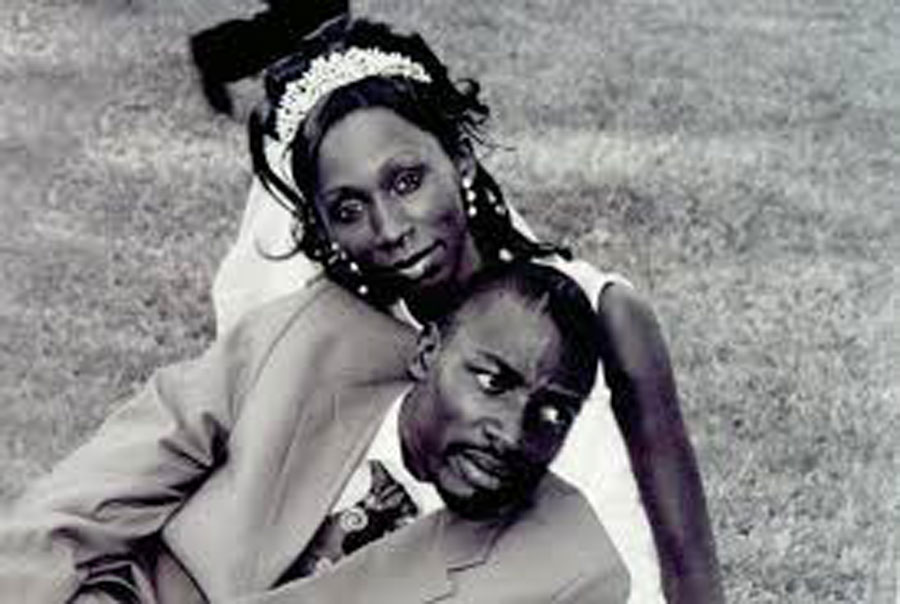 Unlike the Gombya's however, many couples are let down by finances after friends and relatives have contributed what they think is enough, Vivian Agamba of Purple Trussle Wedding Planners says, and they struggle to make do with what they have.
Have a realistic budget
However, Job Koller of Catahene Wedding Planners says if you want to avoid the stress and embarrassment that comes with not collecting all the money you need, it starts with the couple putting up budgets that are not built on fantasy and wishes, but on realistic terms. Couples need to know what they are able to contribute themselves and project a realistic idea of what they can collect from friends and families.
That said, if you have done your best to plan well and the money is not coming in, and it is just a day or two to the wedding, then you need to resort to plan B.
Open up to service providers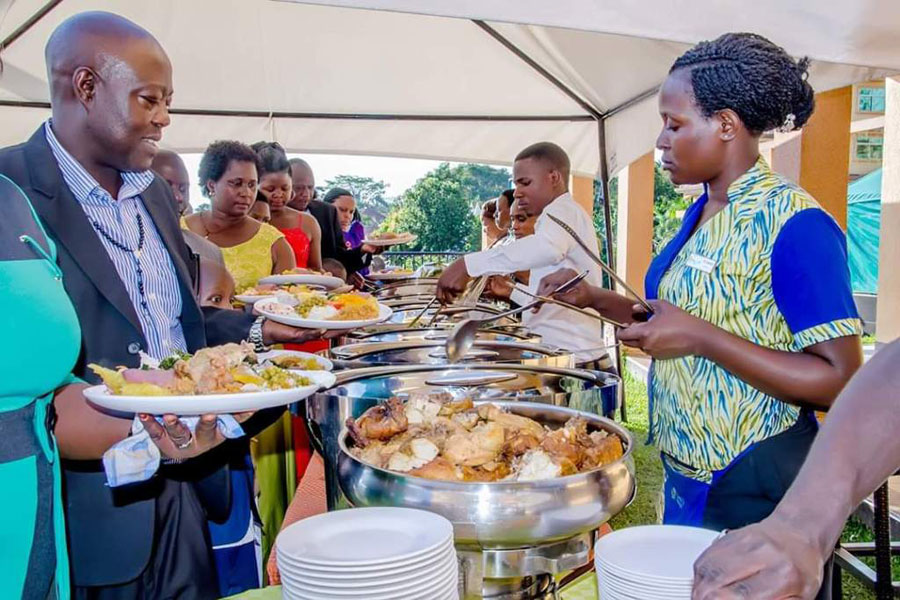 Couples will need to be open and truthful to their service providers as soon as they realise they are behind the budget.
"Call them over for a meeting and see what services can be adjusted according to the budget,'' Agamba says, adding that usually the décor is not one of them simply because the expected list of guests is already out and they cannot be stopped from attending. Also, many people tend to pay for décor upfront since the service provider needs to buy the materials ahead of time.
Make a priority list
From the start, the couple must have a priority list of what is to be covered first on the budget such as the church fee, and the reception venue fee because no one is going to allow you hold a reception at a venue you have not cleared. If you do this, by the time you get close to the wedding and you still do not have all the money you need, you can easily negotiate on the items that are not as important. For example, one can reduce the number of cars for the entourage from five cars to three, or better still borrow cars from relatives and friends.
Make a list of people who can help with emergency with funds
You should also know by then, which people can help in some way in case of emergency. This might be a relative or a really close friend. Agamba advises that one should not hesitate to ask for help because even those you think might not be able to do so, can help when least expected.
Sign contracts with your service providers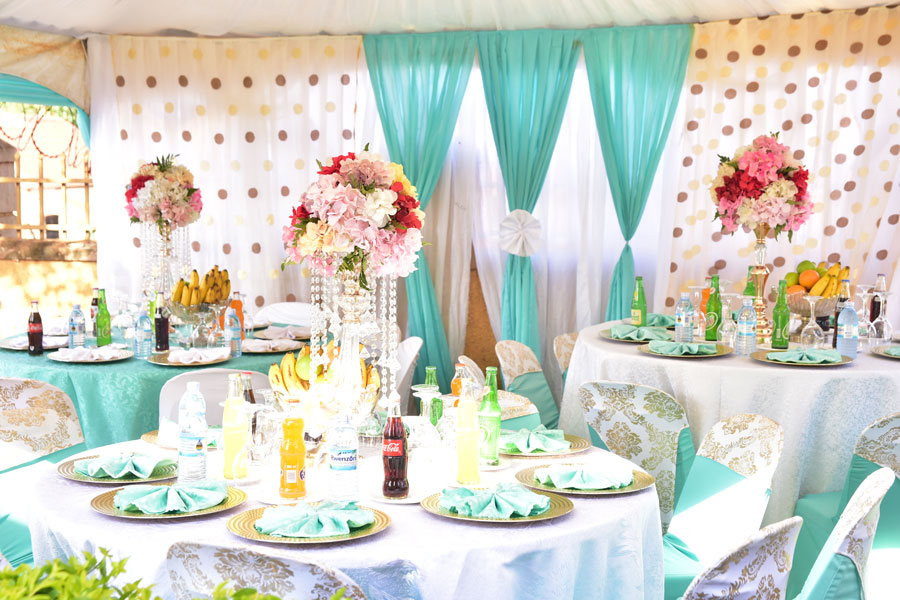 What couples also need to know is that the uncovered items can always be cleared, soon after the wedding however the only way you can convince the service providers is by signing a legal contract before your lawyers, stating when you will pay them since people do not just go by word of mouth.
Signing a contract will not only help you solve the problem but protect both the service provider and yourself if it is a fair document.
Ritah Ssekamatte of Malaica Events and Wedding Planning in Bunga says the couple should reduce some items because not many people are lucky enough to collect money in the last three days of the wedding since getting to limit the guest list might not be possible. For example if the budget for food was for 300 plates then reduce it to 250 plates and ask the service provider to prepare accordingly for all the guests to have food.
Consider changing service providers
Ssekamatte also asks people to consider changing service providers, if you can find someone willing to offer the item at a cheaper price. Even if you might have deposited something with the first service provider, if it was not a lot, you can let the money go and switch to another person or company to save the situation. If for example for numbers' sake you had deposited Shs500,000 for an item or service with the full amount being Shs5m, if you find someone willing and able to provide the item at Shs3m, you might lose Shs500,000 but will in the end save Shs1.5m.
At the end of the day, proper realistic, planning and budgeting usually helps a couple to have a good wedding come to pass with a few hitches. But should you find yourself short of money for one reason or the other, go back to the drawing board with the help of close and trusted friends and family and see what to reduce and leave out and yet still have a good wedding.