Whether you want to get to your wedding by train, plane or on the back of a motorcycle, travel in your own style. Harriet S. Okot shows you how to make an unforgettable entrance at your wedding.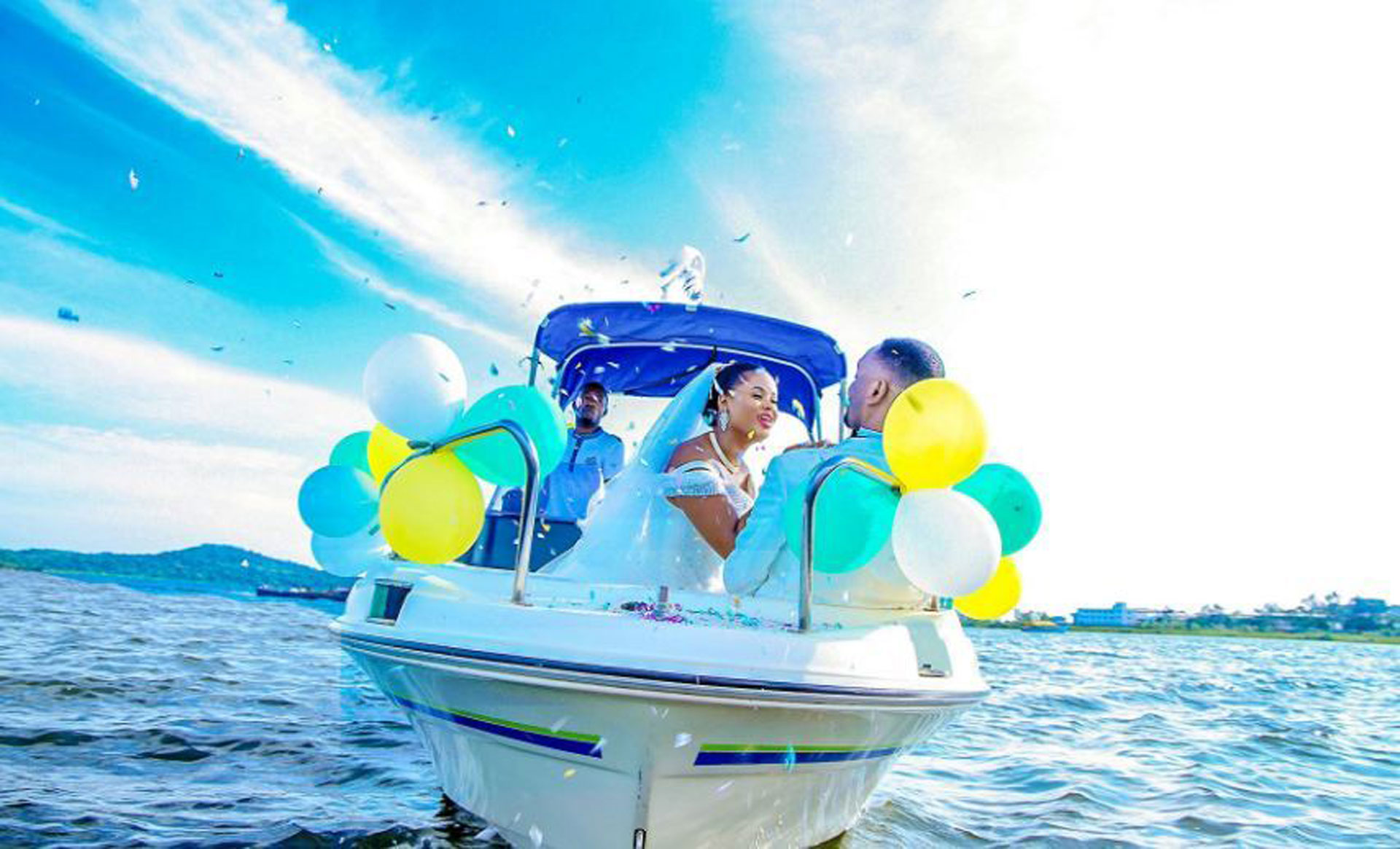 Most of us have not forgotten when, local superstar Jose Chameleon decided that conventional ground transportation just wasn't good enough at his wedding with Daniella. Instead, he alighted near the church in a rented white chopper that  matched his snow-white tux perfectly, causing quite a commotion among local residents. Pam Awards songwriter of the year Sylver Kyagulanyi, on the other hand, thought water would make the most romantic statement. He met his glowing bride for their reception at the Speke Resort Munyonyo in a motorboat. J. Kazoora, the popular MC and television personality, decided to make a statement from the 1980s. He chose a white stretch limousine in which to move with his darling bride, Patricia.
An ordinary car just isn't good enough for many of us who want, for once, to travel in the height of style on our wedding day. But whether you choose to arrive at your nuptials by horse and carriage or on motorcycles, remember the significance is to get from point A to B.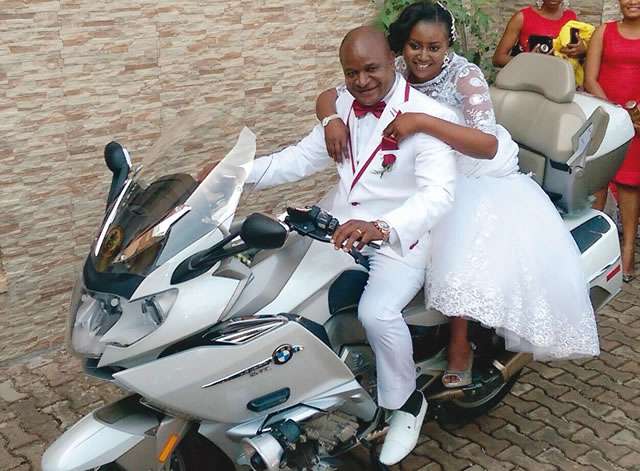 So before you jump to book that private jet, take a moment to consider your wedding transport needs as well as the costs involved: How many people must you move, and how far? What's your budget and how important is the vehicle you arrive in compared to other aspects of the wedding? Lastly, think of the weather: If your wedding is going to take place during the rainy season, you might think twice before deciding to get to your wedding in a vintage convertible.
Of course, your mode of transportation has a lot to do with what's important to you. Many people simply want to get their wedding party from the place of worship to the reception venue in relative style; others are bent on making a grand entrance of their own fairy-tale.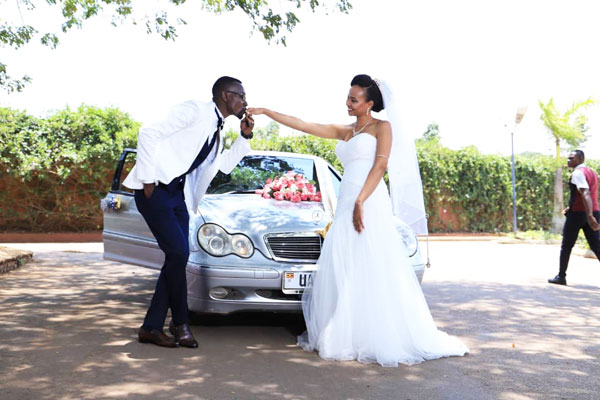 Whatever the case, before you open a directory or think about hiring anything, first work out the basics: What exactly is your route and how many are traveling? Don't forget to allow for things like stopping at a photo studio, or wherever it is that your wedding photos are going to be taken. Also take note that some hotels provide transport as part of their wedding packages, or at least as an option for an extra charge, which could end up being the cheapest and most convenient option, so remember to inquire when you're booking your venue.
What to consider when choosing the means you want
Obviously, some means of transport are simply impossible at some venues. No matter how much money you have, you're not going to take a boat to the Serena Hotel (unless it has wheels) and a helicopter probably won't be practical at any venue unless it has a landing pad or a big, open field owned by someone who doesn't object to helicopter landings. Most people in Kampala hire a fleet of luxury cars, simply because that is the accepted way to go. Luxury cars are typically the Mercedes Benz and BMW or limousines, but some are quite content to go with an upscale Toyota, such as the Premio.
The vintage car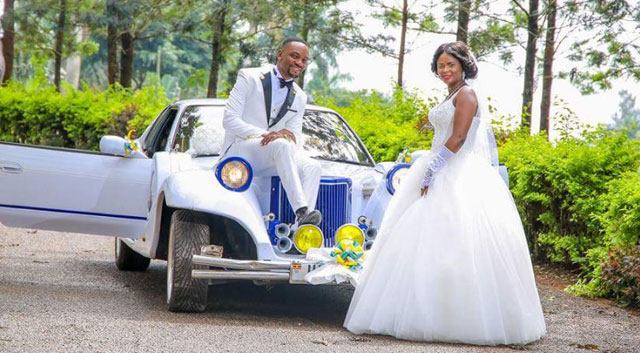 If you can afford it, why not break away from the usual caravan of ribbon-bound Mercedes and hire a vintage car, or several? There are local tycoons who own, and sometimes rent out, unusual, beautiful models, such as the classic Rolls Royce or Mini Coopers. This can add a chic, cosmopolitan statement to your wedding day. Whatever model you seek, it's always a good idea to go through a car specialist who will be able to advise you ensuring you get a vehicle in good condition; protect yourself from liability, in case an accident should happen while this expensive piece of machinery is in your possession; and avoid scams.
As with any service provider, it's a good idea to book in advance, especially if you want something unusual or specific. Cars are one of the most sought out transport services when it comes to weddings and you run the risk of failing to get a suitable one on your wedding day if you don't reserve early. But before you sign anything or part with a deposit, which most transport companies will ask for, have a few details nailed down. Know what package you're getting and what it provides for. For instance, if the car breaks down, or God forbid—there's an accident, will a replacement be provided? And who is liable for any necessary repairs, and under what circumstances?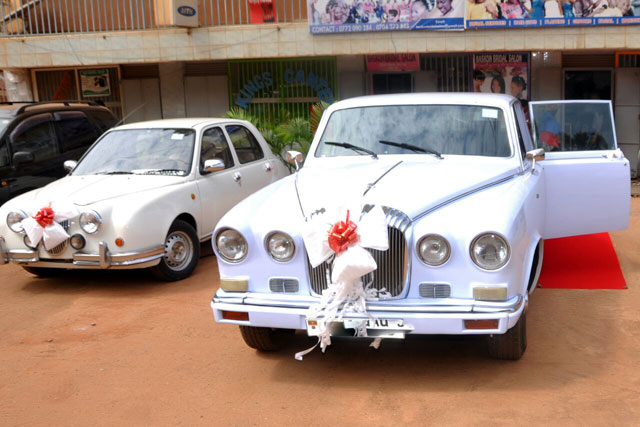 Who drives the car
Make sure you're informed when it comes to who is going to be driving your car on the day in question. Does the rental company provide a driver, or is it up to you to hire your own? In either case, make sure whoever is driving your entourage is properly licensed and qualified and the car properly insured with up-to-date documentation. You don't want an unpleasant incident with the police, or worse, an accident, on your special day.
If you're planning on a very specialised mode of transportation, such as a helicopter or a horse and carriage, there are special considerations you should take into account before making a final commitment.
A horse and carriage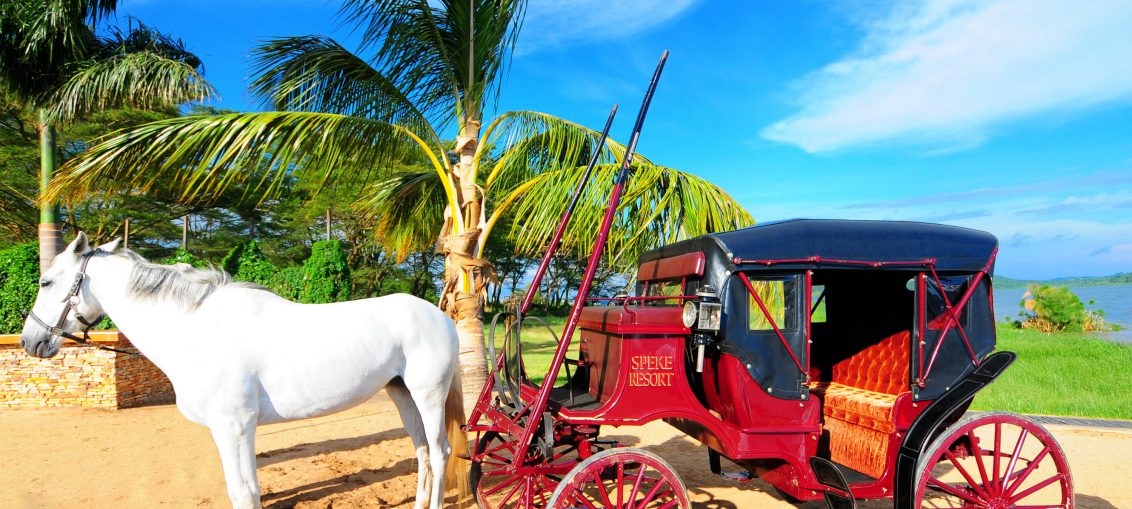 A horse and carriage is certainly a romantic choice, and will ensure that you make a grand and unique entrance. But before you get attached to a vision of yourself being lifted from your carriage by your handsome groom like a damsel in a 19th Century period drama, remember that you'll be relying on a live animal to carry you — and it's not a racehorse, this mode of transport is only possible for short distances. For an open carriage, you are at the mercy of the weather. In the event of rain, a closed carriage is an option, but be sure that if the latter is necessary you won't be too disappointed.
Using an aircraft
If you're set on making celebrity type flourishes and want to follow the celebrity trend of renting a helicopter or any other aircraft, for that matter, it goes without saying that you'll need to get special permission from the proprietors of your wedding venue. And again, you are at the mercy of the weather.  You will need to have a backup on standby in case heavy rains ground your bridal chopper on the big day.
The vehicle
Is your vehicle, or vehicles big enough for the bridal party? Keep in mind the bride will probably be wearing a much bulkier-than-normal outfit and may need extra room for accessories, such as a long train. Another vital question is who will be responsible for fuelling up the car (preferably the day before).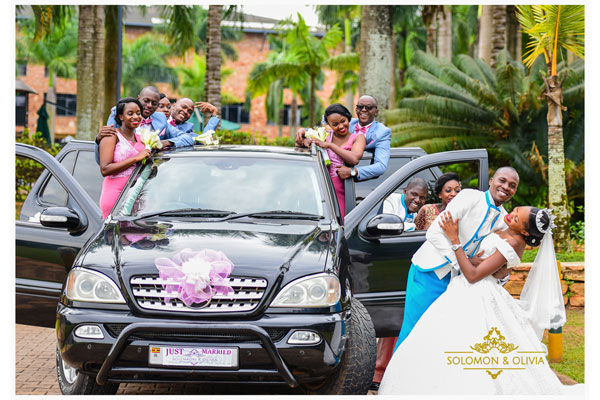 Consider the extra costs you might incur

Take the time to calculate how much fuel you think you'll need and then put in some extra just in case. Trust me, you don't want to run out of petrol on the way to the church. Resist the temptation to go with the easiest thing and shop around. Unless you're renting something specialised that's only available from one vendor, get a few price quotes for the vehicle you want, so you know you're getting the best deal.
When you pick up the vehicle, keep in mind how long you're renting it: Note the time you picked it up and make sure it's noted by the company or individual you're renting from as well. When must the vehicle be delivered back and who will be responsible for doing so? Picking up and returning your vehicles is a good job for a reliable bridesmaid or groomsman; you will be busy starting your honeymoon and bringing back the car(s), will be the last thing you want to deal with.