By Mercy Geno Apachi
They say, 'smartness knows no weather,' but I would like to chip in and declare another statement; 'love knows no age.'
Remember those childhood days when our parents strongly prohibited us from playing innocent games like 'mummy and daddy' and sent us away from the sitting room when 'obscene' scenes came on the television screen as we watched Nigerian movies?
Well the adults that we are now understand that those were attempts to preserve our naivety and innocence till we were ready for grown up directives.
For Samuel Kimera however, his emotions for Angelic Bainobwengye, now his wife blossomed at a tender age when all he was supposed to be filling his mind with was Primary six English and SST.
"In 2003, I was in Primary six and she joined as a new student in Primary Five. True, she was a young girl but very adorable and cheerful making her noticeable and I got to know her as Angel," Samuel narrates, reminiscing like the memory was only yesterday.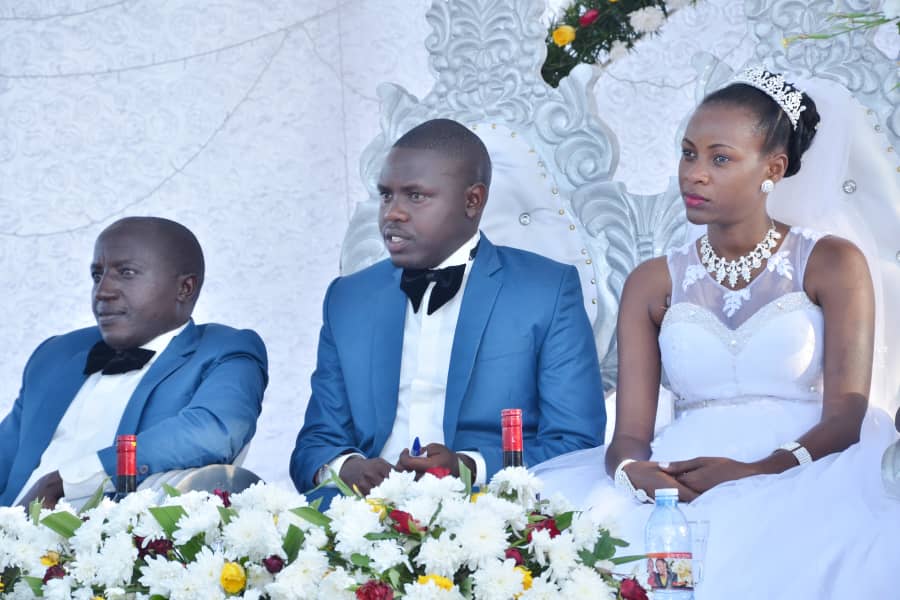 Primary School.
Samuel did not know that Keben Primary School in Mbarara Municipality would be the platform for his first self-discovery experience that he likes intelligent girls.
This journey of childhood love blossomed when Samuel's English teacher unknowingly moved fate closer by deciding that for revision, Primary Six would mark Primary Five.
"I was so lucky to land on her paper.  As we went through, I found out this new girl was clever and  I was later to discover that she topped her class."
That was the second round of self-discovery for Samuel in the world of coupling for he realized he liked girls with similar goals as he, for he too, always came out first in his class.
Lucky for him, certain leadership positions in school come with privileges.
Samuel was the Head Boy that year which meant that he was free to speak to anyone, from anywhere at any time. Samuel did not hesitate, he used this opportunity maximally to establish a close friendship with Angel.
"I also used that position to make sure as we marked other test papers, she was my test partner until Primary Seven when we would get a new teacher," Samuel reveals his conniving scheme.
The two brilliant minds definitely excelled in Primary Seven final exams and went their separate ways to in secondary.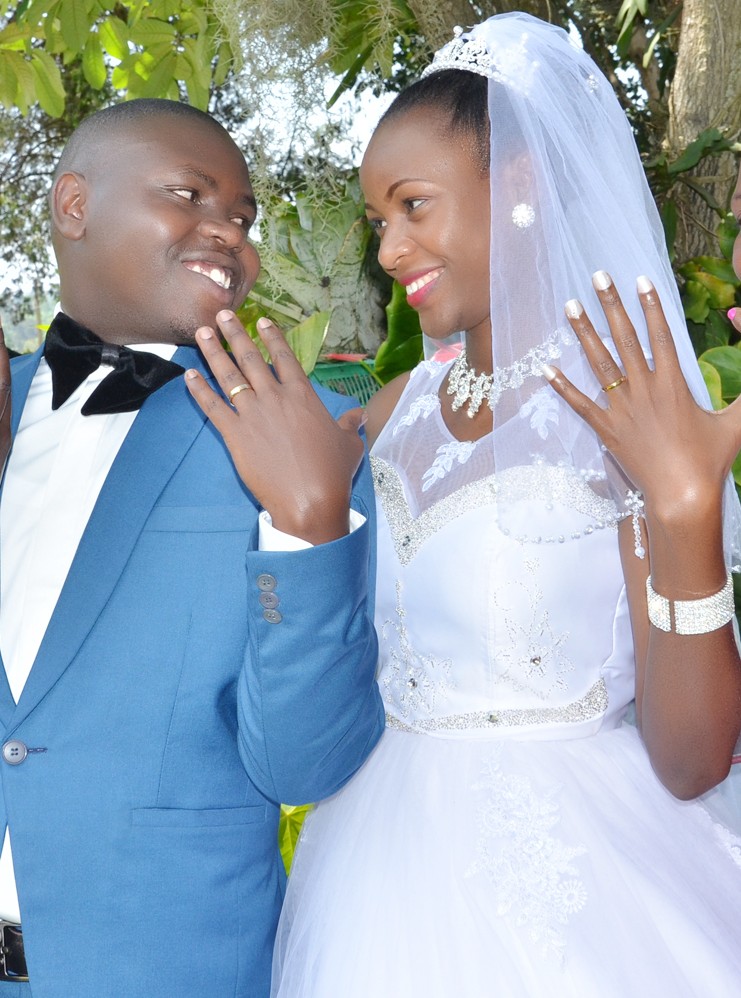 Not even High school created a breach in their connection

Like they say, 'distance makes the heart grow fonder.' From Ntare school in Mbarara District, Samuel found himself having sleepless nights over thoughts of the free spirited and beautiful girl he crushed on in primary school.
It seemed the Universe saw him toss and turn most nights, therefore, it led him to find out about Elma Express that was working together with the school to deliver students' letters to any other places and vice versa.
"I clearly remember writing her letters almost every term and she would reply through the same. Life became good with her as my pen pal," Samuel relays.
However throughout all this time, he avoided suggestions of anything to do with his feelings for her because he feared rejection, as well as losing her as a friend. He enjoyed the little space of friendship she accorded him.
"Primary was for young casual friendship and secondary was for keeping in touch," he explains the different stages.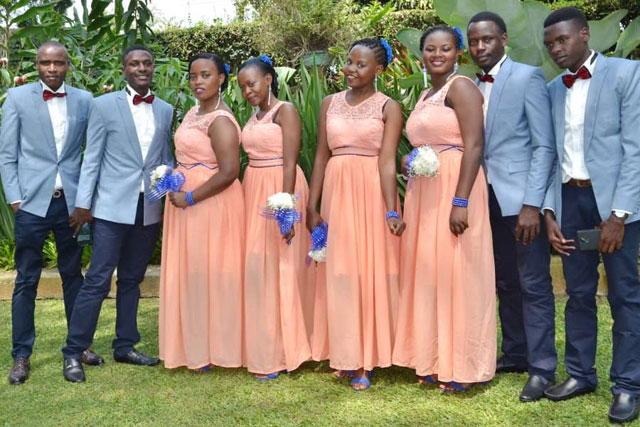 College
Later, Samuel enrolled for civil engineering at Uganda Technical College in Bushenyi as Angel went for a nursing course at Mayanja Medical Training Institute.
Samuel frequently visited her at hostel hence keeping the friendship alive.
"Even before he gained enough courage to tell me his feelings, I knew Samuel liked me because of the way he used to over come around to visit and communicate as well," Angel relays, although in her letters to Samuel, she always made him appear as only her best friend and nothing else.
"The good side to this is we became so free with each other and we could talk about anything without getting offended," Samuel smiles.
It was only until he finally got employed in Sheema District as a road's inspector that Samuel decided to take time off of books and look around for other girl to settle with but, no matter what he tried, his heart only beat for the one his eyes saw as an angel, Angelic Bainobwengye.
"This time she was in her final semester and I would create time over weekends to meet her. It actually came to a point when she already had information about my family members."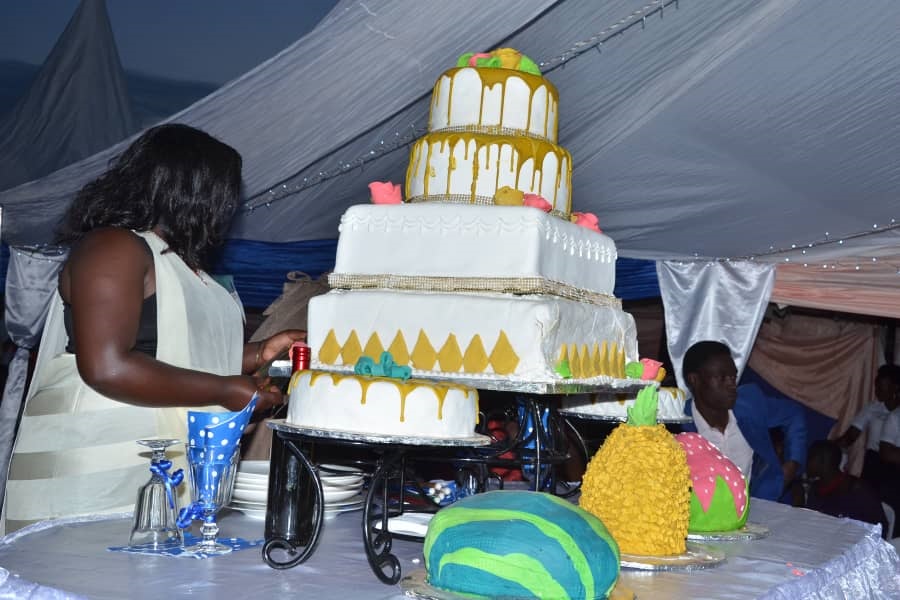 After school
Just like a thief, even hidden love emotions have 40 days to eventually come out in the open.
Samuel vividly remembers the day he finally proposed to Angel. It was Sunday, 9th of December, 2014 at night.
"It was just another day where we meet and talk at my rental. I am no good cook but that day I borrowed notes from my sister who is a professional chef. We had a lengthy talk and teased ourselves about ending up with different spouses but at that point it was obvious we both knew we had feelings for each other."
It was then, amidst all the tension that Samuel poured out his heart saying he had kept the fire for such a long time that he was melting on the inside.
At first he failed to realize that she too was trembling until he heard her little sobs, and she immediately got up, wordlessly picked up her bag, bid him farewell and expressionlessly left.
"What Samuel did not know is that I had already developed feelings for him from college but this entire time. I had been silently waiting for him to make a move," Angel explains.
At a loss for what to do next, Samuel called Capital FM's Big Breakfast then with Marcus, Jackie and Oulanya, who gave her a wakeup call to deliver a special 'I love you'  message to her on his behalf.
It took a while for him to call her after that but when he threw all caution to the wind and finally did, she excitedly told him of how she had dreamed about their future with kids.
"I was overwhelmed because although she had not directly said it, that was her way of saying yes."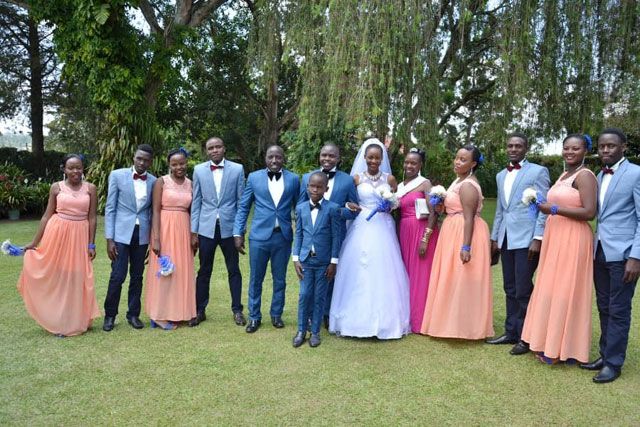 Further challenges
As if waiting for silent agonizing years to be with his angel was not enough, Samuel found his joy cut short as a new problem surfaced in the midst of his joy.
"It turned out that her family comes from a strongly rooted Catholic background and yet ours is of the Anglican faith," Samuel shakes his head.
The thought of that major block made him cry almost every day but above all, it turned him into a prayer warrior.
"I even started to fast some days because I wanted and wished for a happy journey and my friend, I can testify that prayer does wonders," he comments.
Miraculously Angelic's family did not question anything about Samuel's family being Anglican and neither did his family, that houses two sitting Bishops in the Church of Uganda question her Catholic background.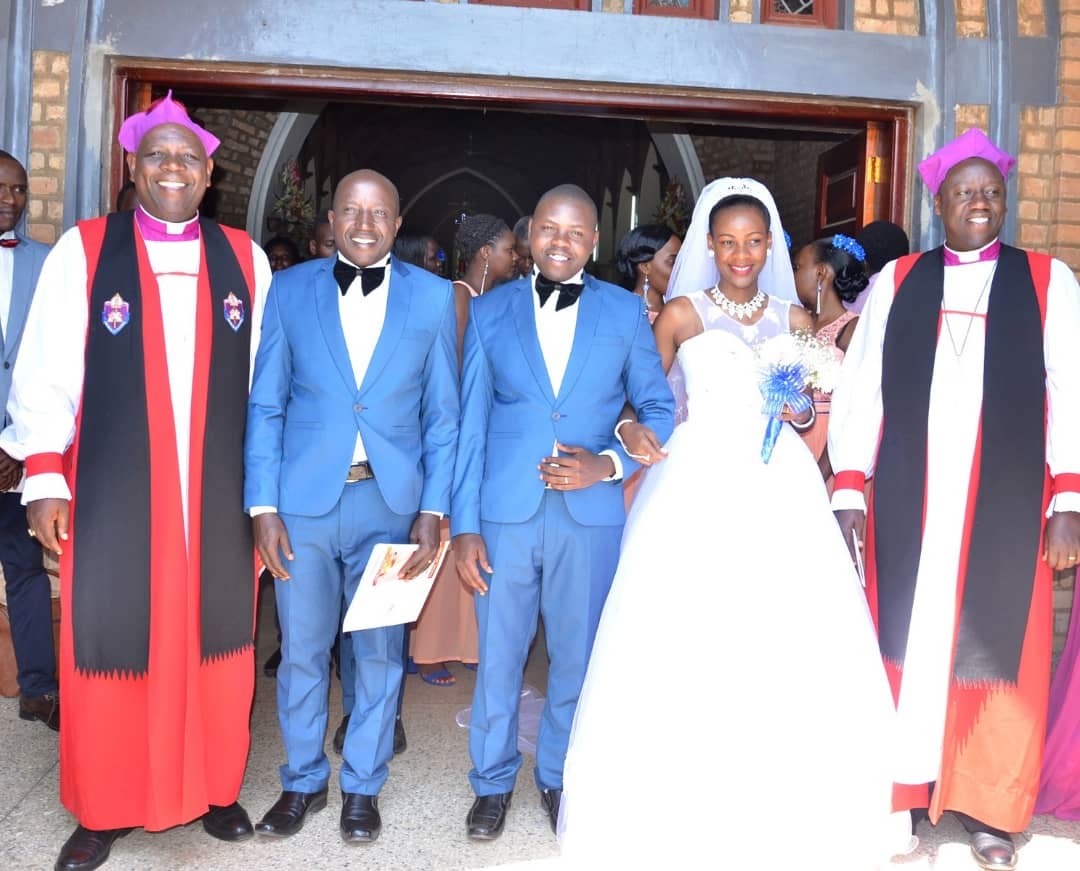 The wedding
The two eventually chose this year's Hero's Day as their wedding date. The wedding took place at James Cathedral Ruharo in Mbarara. To cut booking costs, their reception was held at their country home in Bugongi, Sheema district.
"I was really lucky, I didn't even buy a cake because my sister offered to bake it for us for free and all I had to do was buy the necessary ingredients which cost about Shs 580, 000," says Samuel.
The couple says their best moment during the wedding was during the cake cutting for it came with fireworks making the moment fairy-tale like.
The entire wedding ran a budget of about Shs 10 million because some of the food items were freely offered by family and Samuel's work mates contributed their personal cars to use for the entourage.
"Our journey has been so blessed since we embarked on the husband and wife journey. Distance at first was a challenge but God is so good that she got transferred to Mbarara, just 30 minutes away from Sheema," Samuel happily concludes.
In further good news, Samuel got promoted to Engineering Officer Sheema District and Angelic got employed with the International Medical Group in Entebbe.
A toast to more fairy tales.