By Maria Immaculate Owechi
Wedding decorations are one of the elements that make a wedding ceremony special and colorful. That is why if a wedding decorator does a sloppy job, the couple is disappointed because the mistake cannot be undone and it will live on in their photos.
Vanessa Kemigabo Ssenfuma, the proprietor of V_glow256 Make up Studio, who got married, last year in December expressed disappointment about her wedding decor turning out to be a disaster yet it was the most expensive item on the budget.
Kemigabo shares that they wanted to have an outdoor reception without tents which meant that gardens needed a lot of carefully chosen decoration for it to turn out nice.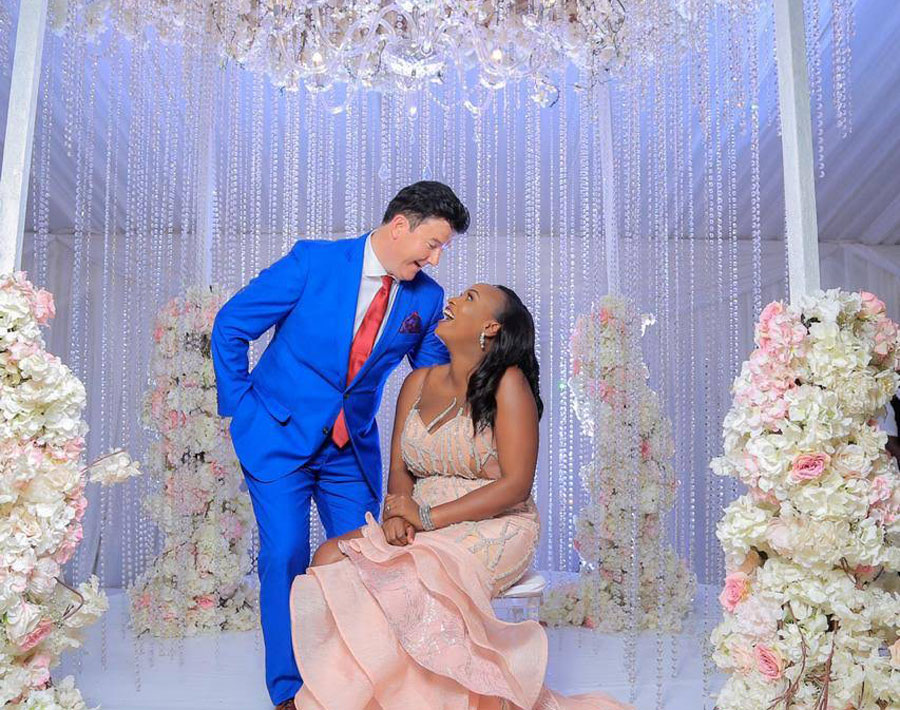 "The decorator assured us that she can still do a good job even though she had no prior experience," she shares. "We just had to provide all the guidance and description of what we exactly wanted."
"On the big day, I had a bad feeling that something won't turn out right which ended up being true. The gardens were too plain! It was as if the decorations were used sparingly," Kemigabo reveals.
Umaru Katumba, the owner of Umar Events on Kampala road says such disappointments can be avoided provided the couple carefully chooses the decorator for their ceremony.
The following are the ways a couple can ensure their decorator does not turn out to be a big disappointment;
Consider doing research on wedding decoration themes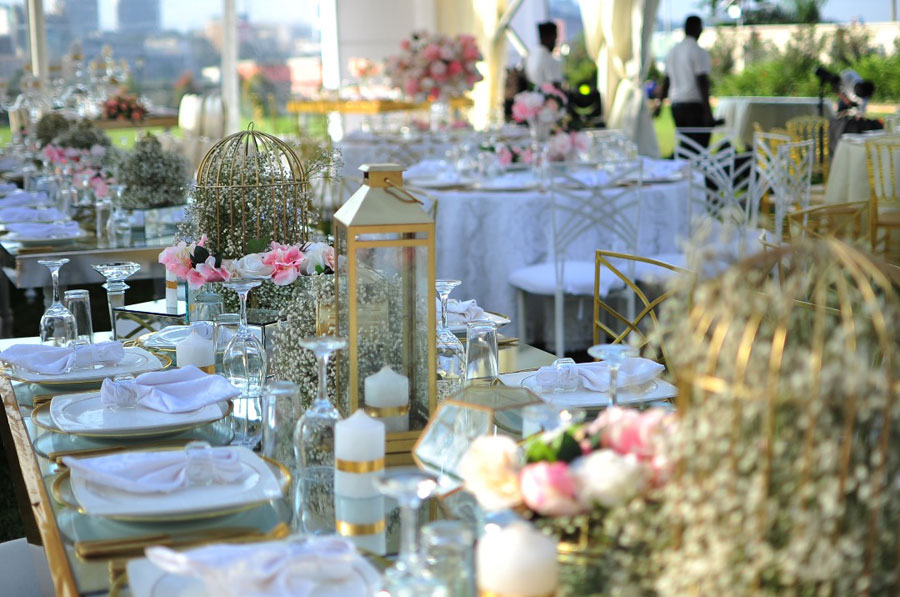 Katumba advises couples to consider equipping themselves with some basic knowledge about wedding decor before getting in touch with the decorator.
"Research helps in creating a mental picture on what décor items, colour theme, flowers and set up the newlyweds would want to be featured at their reception venue," he explains.
It is important to know what you want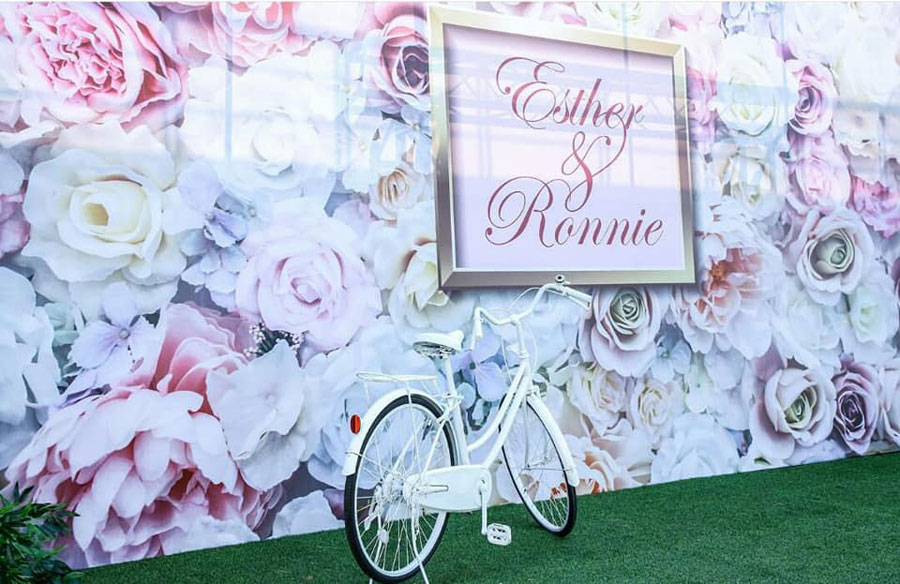 Knowing what you want helps in cases when the client needs to pick the decorative items themselves.  This also assists the decorator to be more accurate when doing the wedding décor.
Katumba advises clients to be precise about details like the shade of colour. For example, if they want blue, should it be royal blue or sky blue? It is better if they come with pictures to match what they are trying to describe.
"For the flowers what type should they be, how should the variety be mixed and the quantity needed," he adds.
Katumba adds that the client and decorator can try arranging different flowers to see whether they all look good together.
Scout for the wedding decorator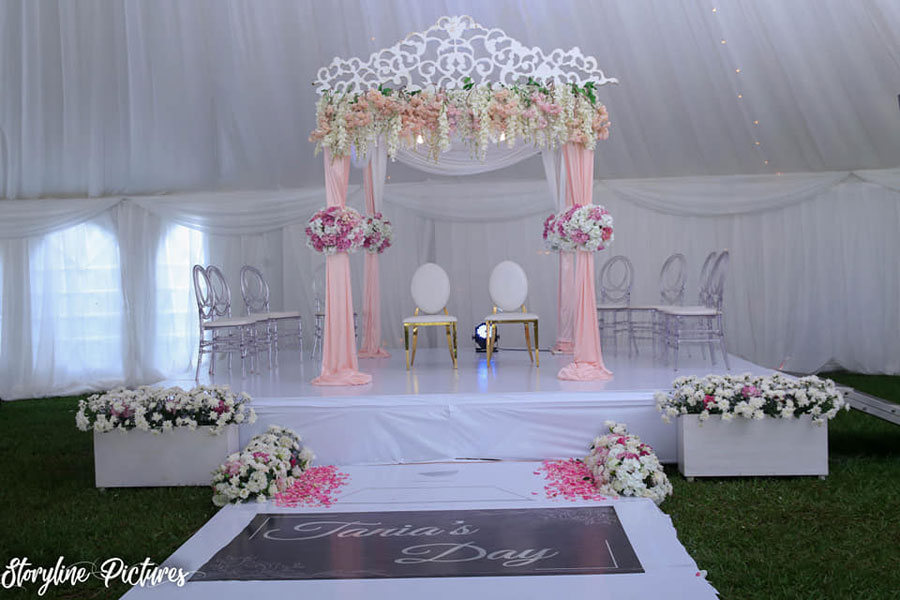 It is important to look for a wedding decorator that has proven track records of their work. This can be through consultation from friends or looking at their reviews online.
However Katumba cautions that for social media, a client should not just be convinced by the pictures posted because some people download photos of other people's work and take it up as their own.
Katumba shares that this year he discovered that someone was reposting the photos of his work on their events page the moment he had uploaded them online for reviewing.
Set up a meeting with a decorator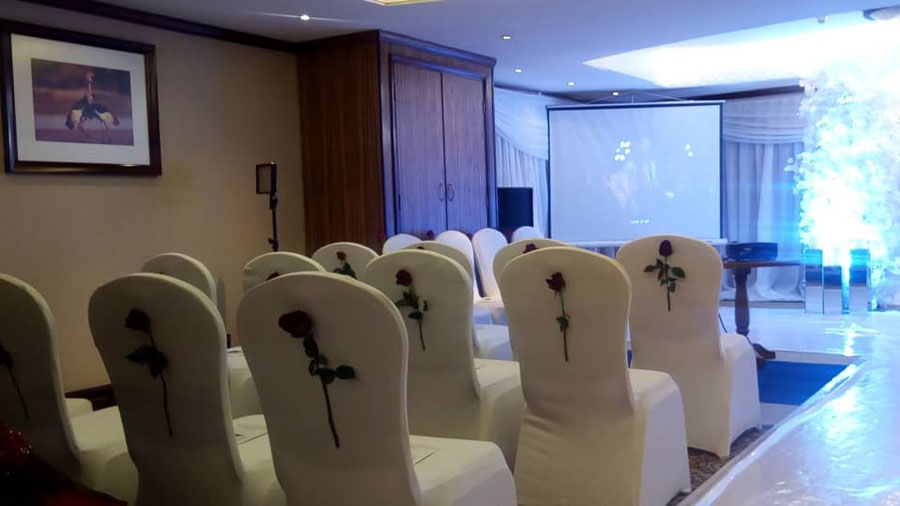 Moses Musoke, an events manager with Ellyz Events on Luwum Street, Kampala says the meeting with the decorator should be intended to discuss in detail what décor is suitable, desired, the setting, lighting and the price range.
It is also important to ensure that on your wedding date, the decorator only has your ceremony booked. This is because some may have multiple ceremonies to decorate that is why they may do shoddy work while rushing.
Precious Chebet, a Business Administration finalist from Makerere university shares about a relative's wedding decoration that turned out to be disappointing because the decorator was fully booked.
"The couple had hired a decorator to also decorate church so that that the pictures come out wonderful," Chebet narrates.
"However, an hour to the church ceremony the lady was nowhere to be seen and her phone calls went unanswered,' she shares.
Chebet narrates that the decorator arrived 30 minutes late when the couple were already in exchanging their vows.
"Her explanation was that she had another function to decorate and the person she had delegated to handle my uncle's function backed out at the last minute," she continues, "the decorator had to refund the money to the couple."
Musoke adds that in the meeting the client should try to keep an open mind in case the decorator suggests something better than the wedding color and theme they have chosen.
He says that they are some colors that really do not blend well which he openly tells the client.
Ensure you take a look at the décor items to be used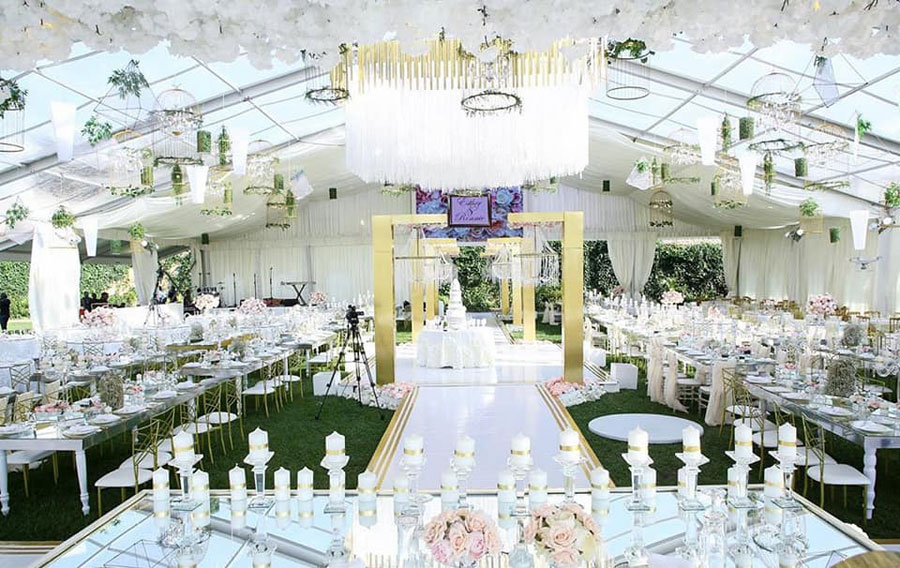 Katumba advises soon to be wedded couples to request the decorator to display the décor items before they make any payments.
"There are scenarios where the decorator brings chair covers that are old and of poor quality yet they were charged expensively," he explains.
He adds that the client should ensure they list down all the decorative items needed like draping, red carpets, tablecloths, dinnerware, candles, hanging chandeliers and many others.
Then after they can give the list to the wedding planner or coordinator who should be present when the items are being set up to ensure everything is brought.
Consider not paying the full amount until the work is done
According to Musoke, normally its better and good for the client to deposit half of the payment first and the rest after the work is complete.
He says this helps in case the decorator delivers poor services, then they can be denied the other half.
However, Musoke, says it is a little bit tricky because some decorators insist on full payment because they fear that the client may run away with the balance.
Have a written contract with your decorator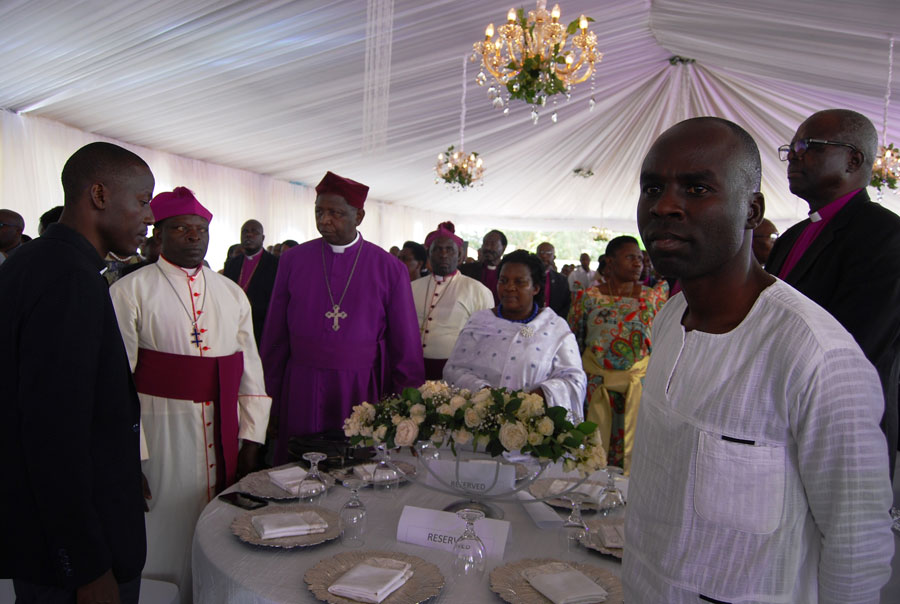 It is important to first ensure all the expectations are put in a written contract that clearly stipulates the specific dates, the décor items and the payment details.
The contract should include details on the repercussions if the vendor fails to perform as agreed.
You can delegate to a friend or close relative to supervise their work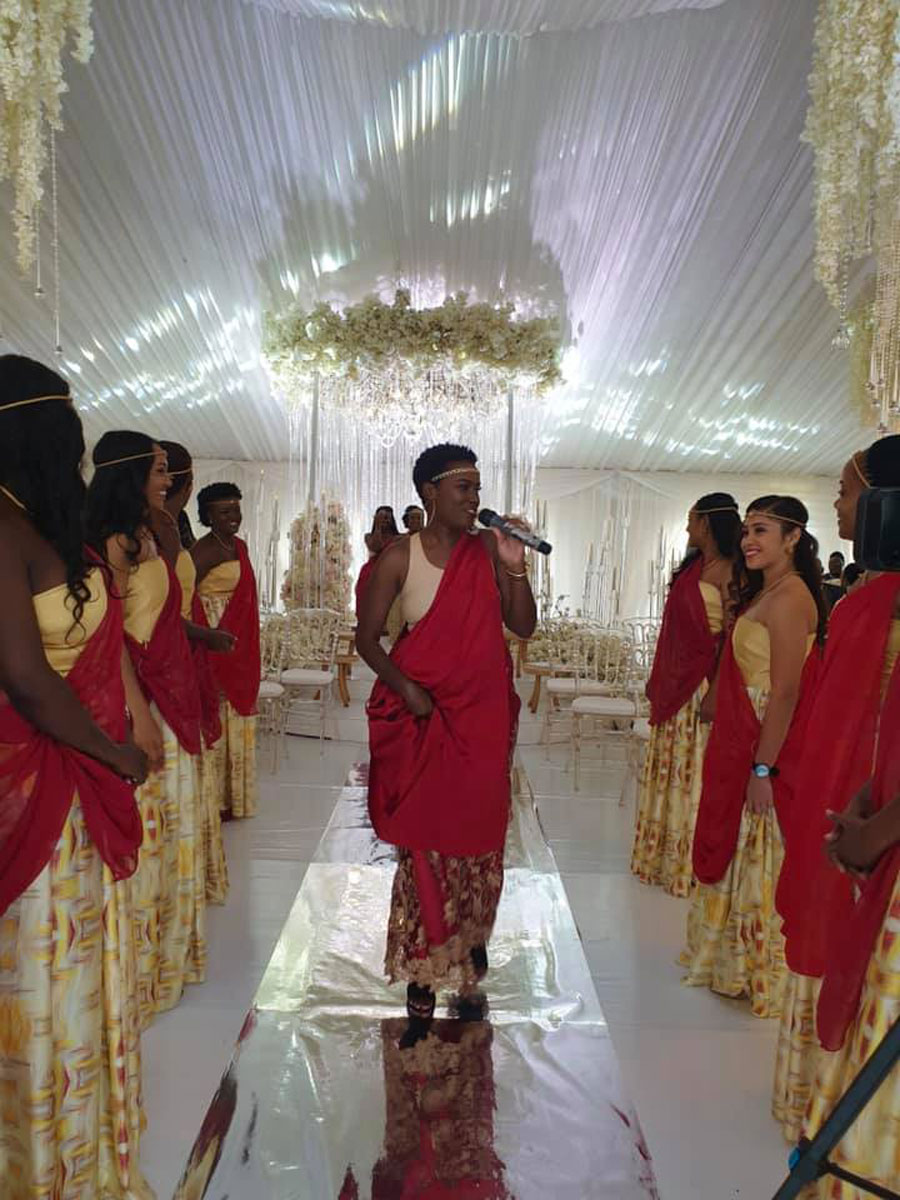 On the wedding eve or day, it becomes a bit hard for the couple to supervise their decorator's work. That is where delegating to a close family member or friend to take over the supervision is encouraged.
Sophie Akidi, a retail shop owner in Kibuli shares that on her brother's wedding in 2015, as a coordinator, she rushed with a few friends after the church ceremony to cross-check the state of the reception.
"We found the decorator's work was not pleasing to the eye yet the party was starting in four hours' time," she narrates.  "With my friends we had to interfere in their work and change whatever they had done to a benefiting style."
"My brother and his wife were thankful for the work we had done that they instead gave the cake meant for the decorators to us as a thank you gift," Akidi reveals.
The other option would be digging deep into your pockets to hire a wedding planner to supervise and ensure your dream wedding décor turns into reality.
Taking these prior steps will definitely save the couple from having regrets for a function that happens only once in a lifetime.