By Maria Immaculate Owechi
Last week as Uganda celebrated Independence day, Singer Rema Namakula had a glamorous kukyala ceremony with fiancé Dr Hamza Ssebunya at her aunt's home in Naguru.
The glamour was evident from the ceremony's décor, colours and set up. The ceremony had two decor themes, all done by 1608 Niche designs.  Here is a sneak peek into the two decor themes used at the function.
The maroon and pink theme
Reddish colours have for long been attached to love and true to that, Rema Namakula used these colours in the first phases of her kukyala ceremony.
She had a booth, personalised with the words, Hello Hamza. Here, she posed as if, trying to give her-husband-to-be him a call to make it on time.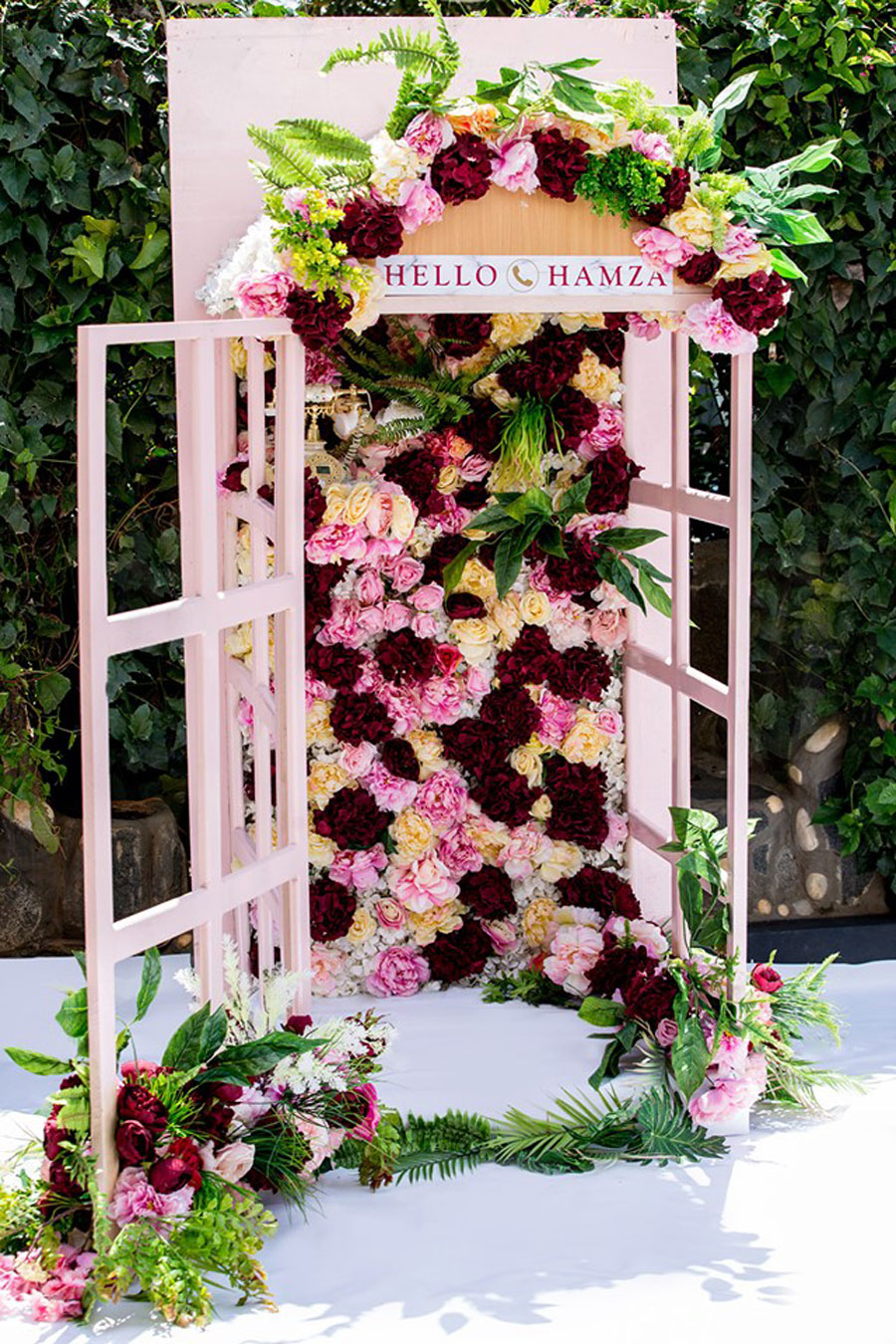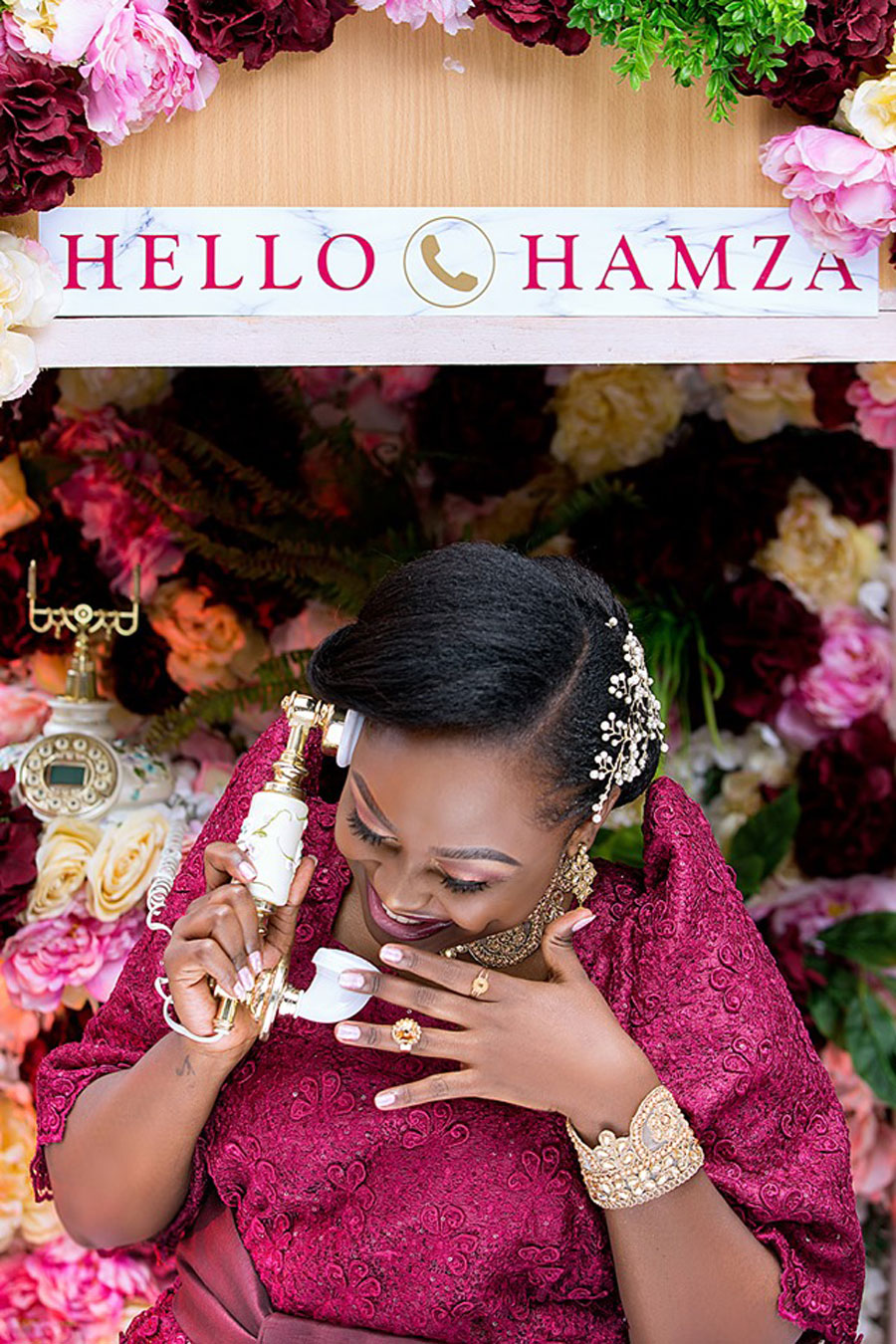 The singer also used this theme indoors for the platform where her family members would great their guests.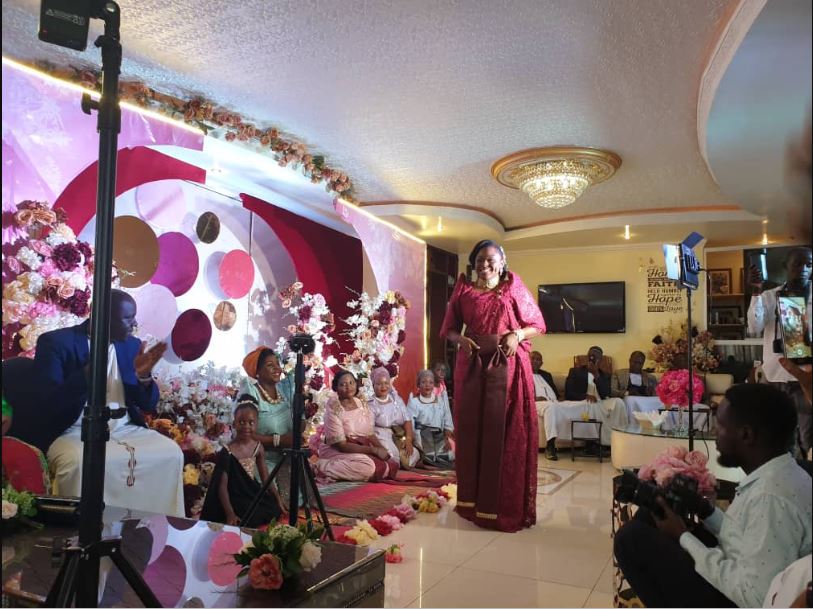 The couple also wore maroon clothes to match the decor colours.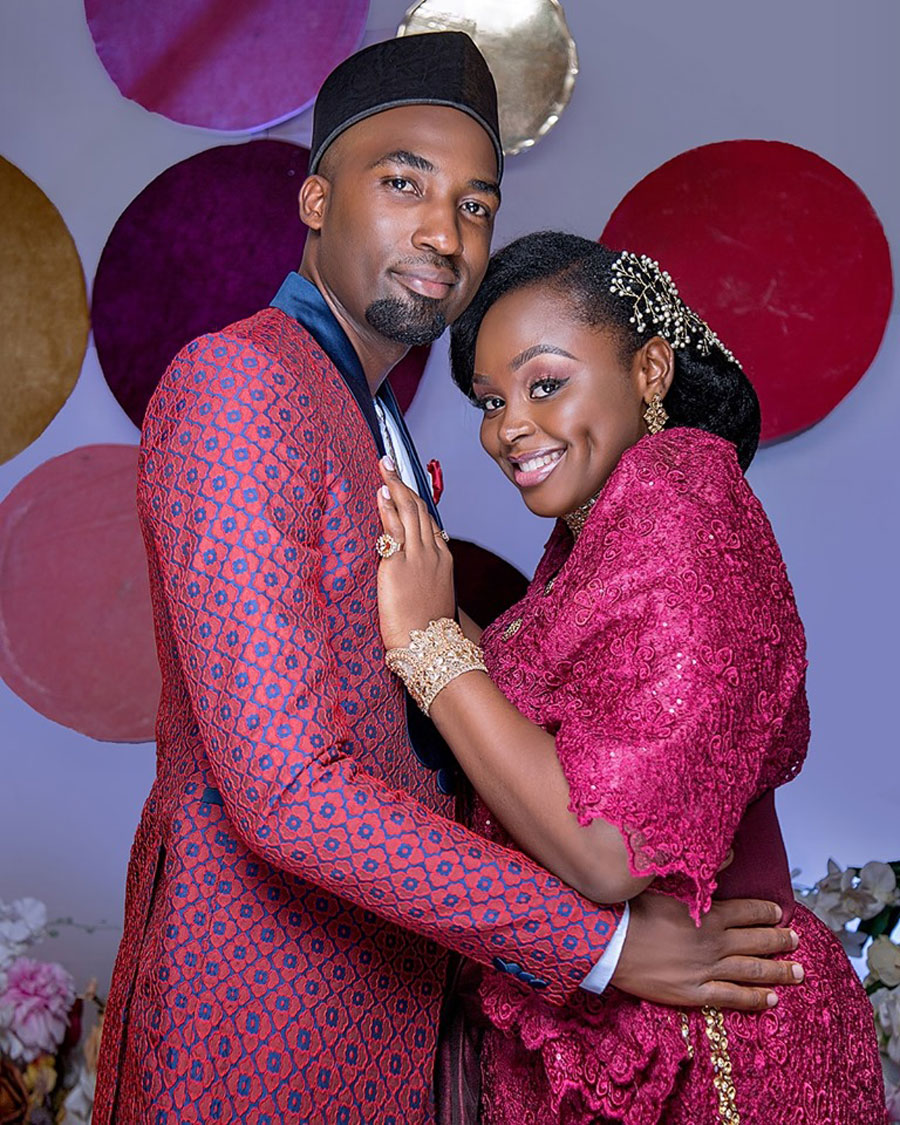 The grey and gold decor
Later after the official ceremonies, the singer celebrated with a few invited guests in grey-black and gold themed celebrations.
This was done in a tent outside the house. The tent was covered with drapings of charcoal grey and gold with crystal chandeliers to add a touch of elegance to the ceiling.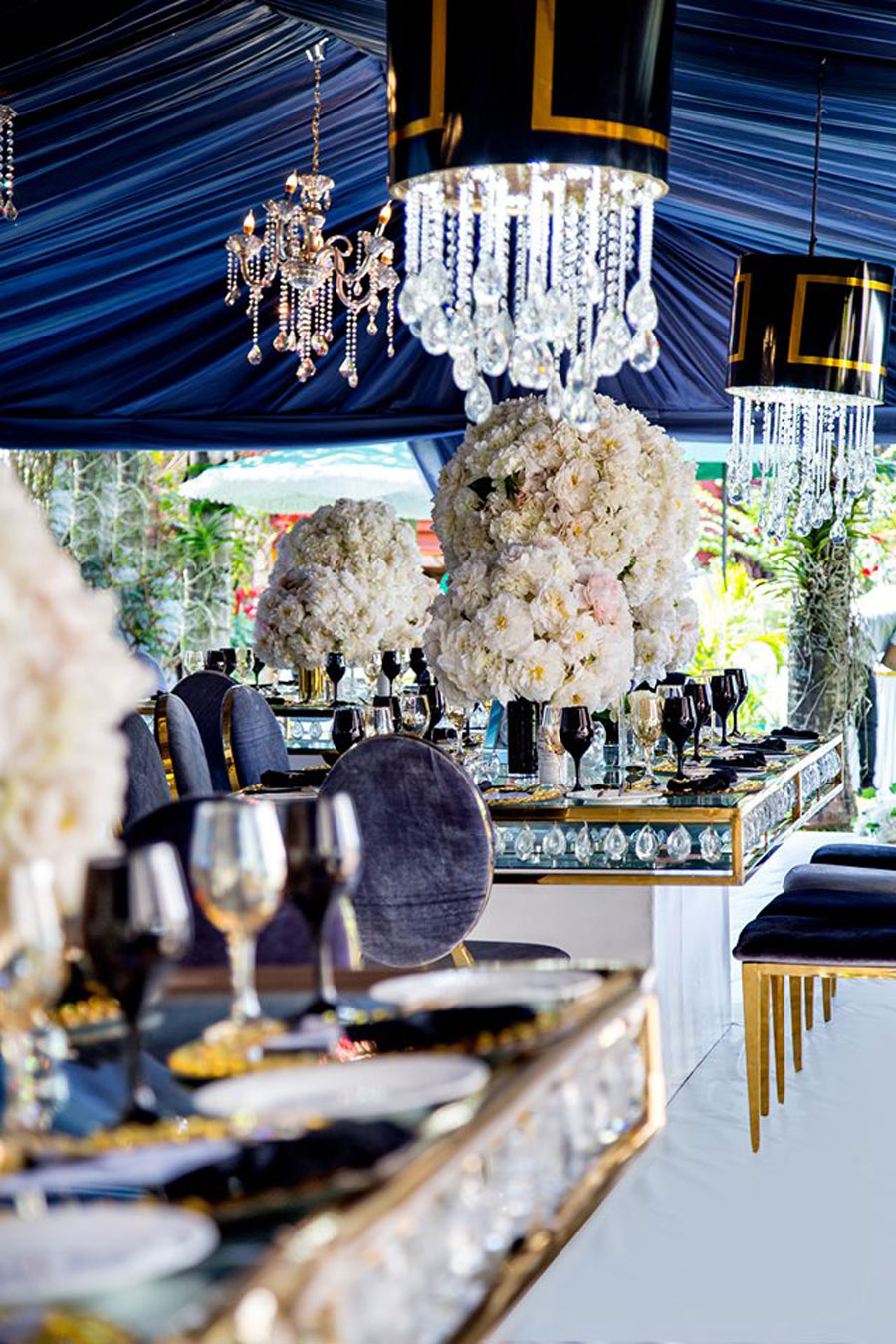 For the chandeliers that were situated next to the dinner tables, they were covered with black and gold to make them extra special.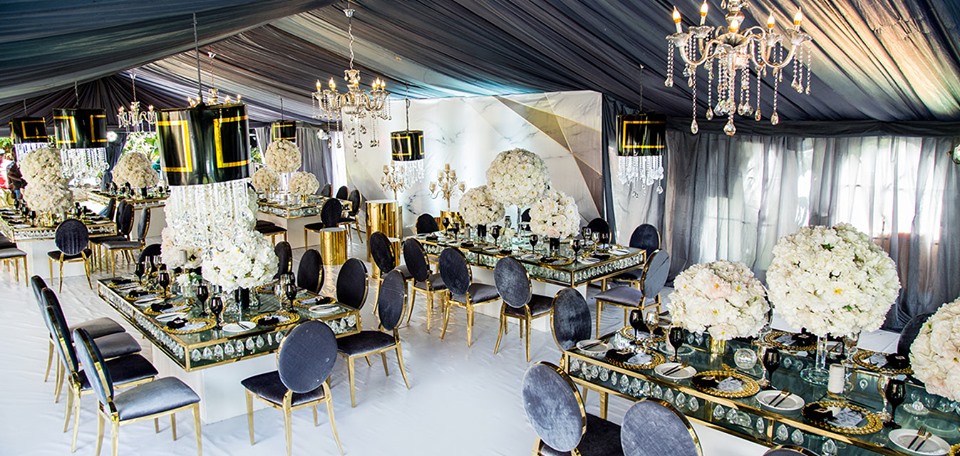 The glass dinner tables had gold stripes around them accompanied by smoky grey chairs with soft wool to make the whole setting look royal.
On the tables, white bouquets were placed which added a fresh vibe to the venue.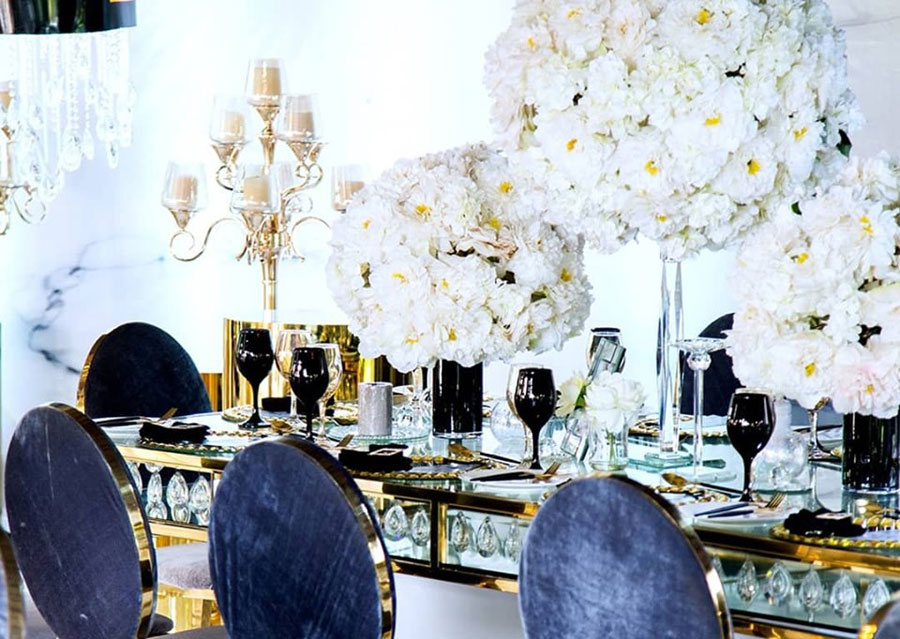 To add variety to the table, the wine glasses with neutral colors were mixed with dark blue ones to kill the simplicity that would have come with one color.
Besides them were big round silver plates designed with gold crystals.
The plates were used to carry a card with personalised names of the couple and a special message from the bride to the groom-to-be.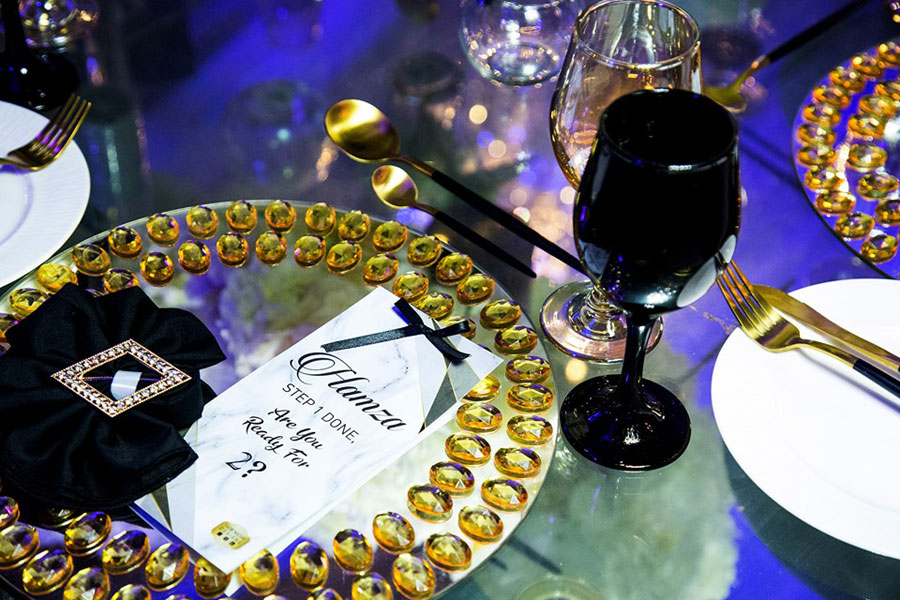 Then next to them were white dinner plates with gold cutlery.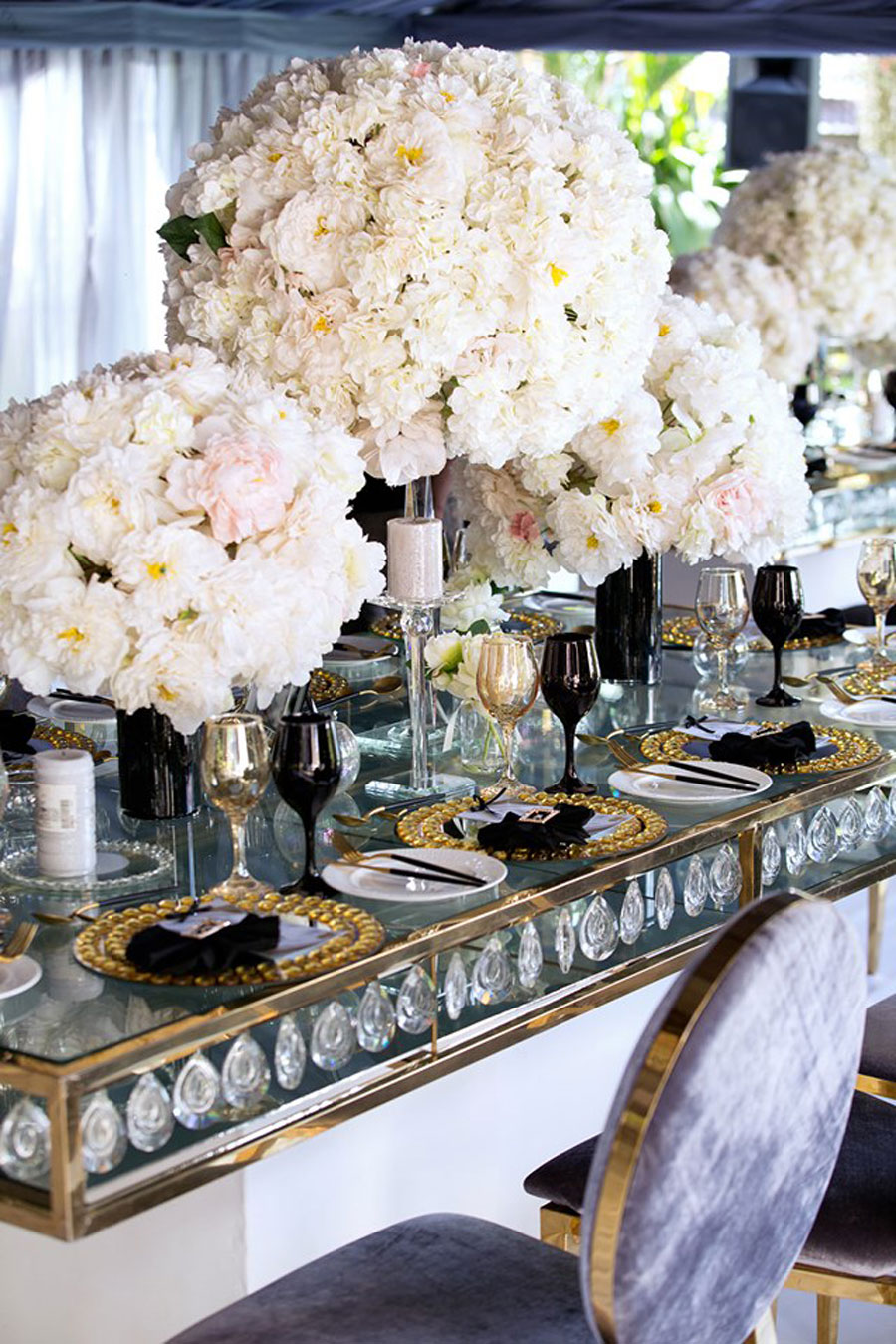 The bride also wore a different gomesi to take some shots amidst the splendid decor.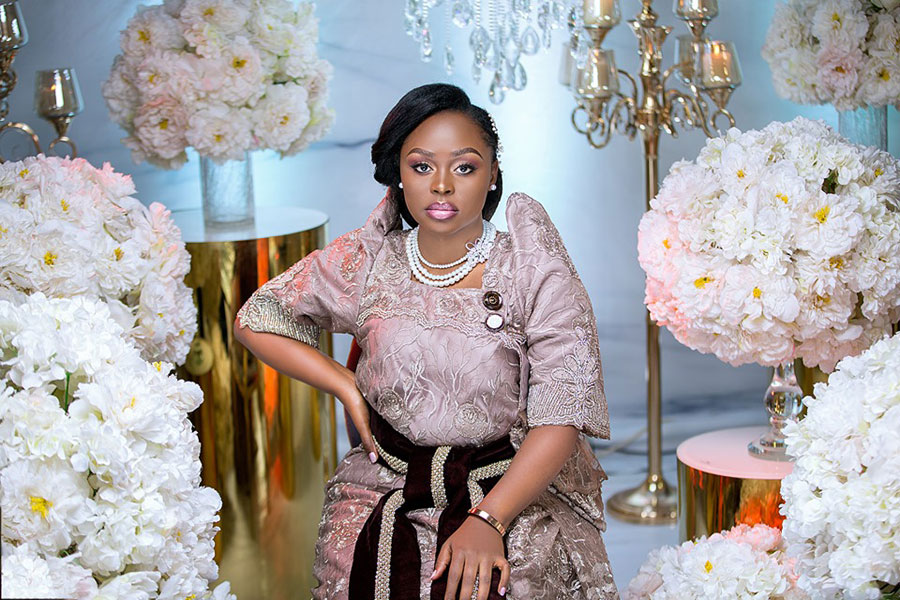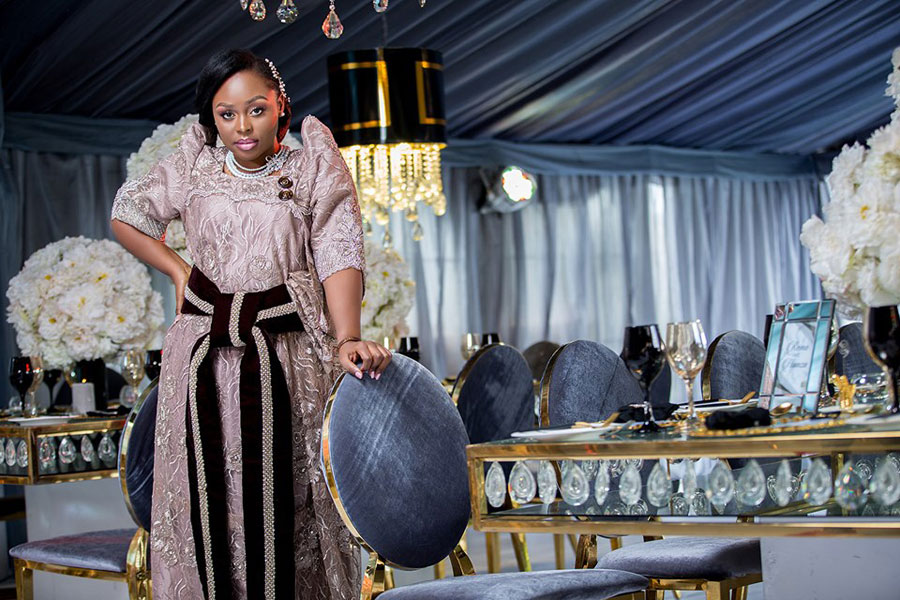 The décor has made many anticipate the glamour that will encompass the couple's introduction ceremony slated for November 14, 2019, at the bride's family home in Nabbingo, Masaka.