By Rashim Nabanja
Each year that goes by, weddings keep becoming more beautiful and sophisticated. Couples now don't just focus on tying the knot, they look out to create a more beautiful and memorable experience while doing it. Everyone wants to have something new, something that is worth taking a look at years later without having any regret or wishing they had done something different and what other way can one do this rather done investing in décor.
Of late décor is one of the things that couples invest in most when it comes to weddings. The beauty and memories that a good touch of décor can add to an event is one that should never be underestimated. However, just like fashion, new décor trends come and go. This is why My Wedding brings you some of the trends in décor that couples need to look out for in 2021.
Creating an experience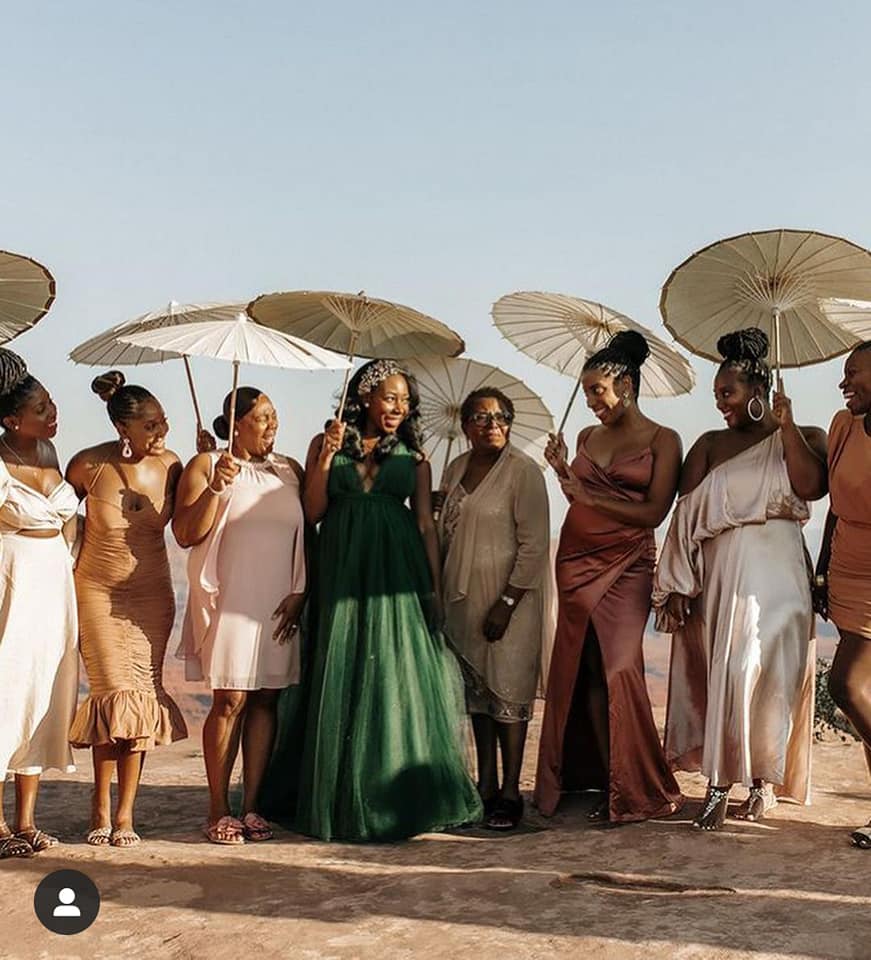 According to Diana Habbasa of Dream House Events, the days of having weddings that have guests walk in, take their seats, wait to cheer for the couple and listen to numerous speeches are long gone. Weddings are now all about creating an experience for your guests.
"Details now matter, from an ambiance walkway to the lighting of the area, all these matter as they create a different experience for your guests immediately to walk into the venue."
Habbasa adds that it is now important for decorators to set up something for the guests to enjoy and also create something physical for them for example, gift tables, setting up cocktail areas, lounge areas and even a photo booth, "All this is about engaging your guests. Don't just have them come, seat, eat, and go, create a different experience for them that they will actually enjoy and consider the day different."
Habbasa says that now, décor is all about thinking outside the box. It is all about making a survey on the best way that you are going to make the venue more lively and extra ordinary compared to what people have seen before. From Chandeliers to drapings, to the lighting crystals and the setup, all one needs is just to get creative with these and they have themselves a perfect layout.
Space is key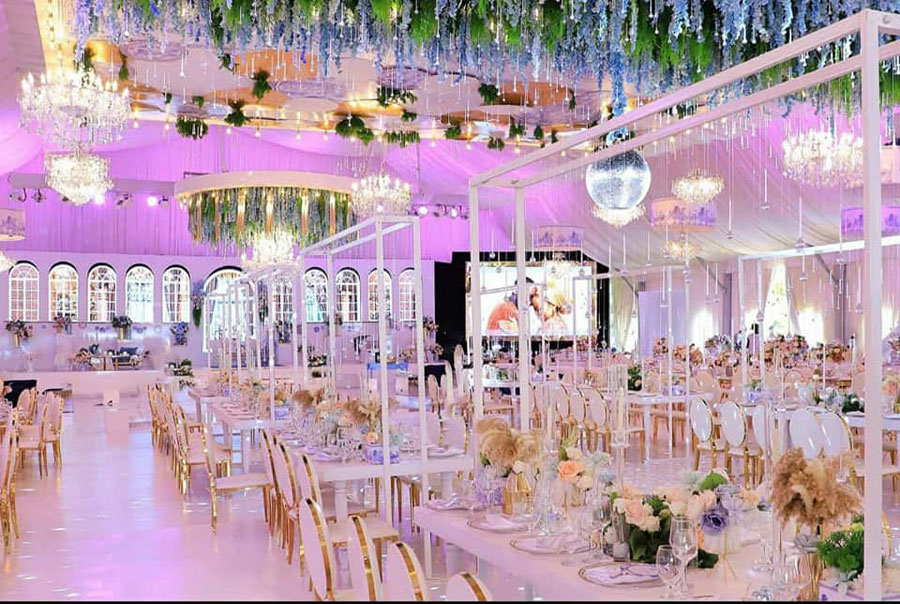 Gone are the days when couples used to have packed weddings. The acts of having a venue filled with thousands of people is totally a no-go zone these days. According to Habbasa, the more space available, the easier it becomes to have a beautifully decorated event.
"Detail in décor is key, and creating detail for a venue that is going to be packed with thousands of guests isn't an easy thing."
However much it may be possible, a venue with so many guests cannot turn out similar to that with fewer guests. Habbasa, therefore, advises couples to go for spacious events. This allows a decorator to bring out proper detail to the event and enable it to come out right, creating the perfect experience for every guest.
Customized backgrounds and walkways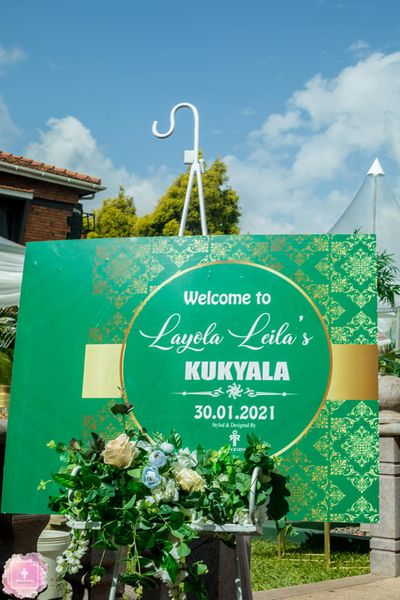 According to Hamza Kivumbi, the CEO of Anfield Bridal events, customized events are now the 'it thing'. Couples now no longer go in for plain green walkways or just bare grounds. The level has been switched up a bit to having white/ glassy walkways customized with the couples initials, names, or even pictures.
The same applies to the background of the venue, in case the venue is indoors, it may be much easier for a decorator to customize the background however, if it is an outdoor event, more board work and creativity is needed.
Customizing doesn't only stop on backgrounds and walkways. It may go further to the setup of the roses for example their layout can be put out to spell the couple's initials and the same applies to the decoration glasses.
Rustic and Natural
Habbasa says although couples tastes and preferences may differ, the trend now is to go natural and green, something which is inspired by the simplicity of country life and references the outdoors.
Décor now is all about creating a natural experience for the guests and the couple. This includes the leafy green setups, the blending green backgrounds and the roses. It is all about creating something that is magical and mysterious.
A decorator should aim at creating mystery and surprise leaving everyone wowed and trying to figure out how the entire setup was put together. Aim at capturing the attention of the guests, not just for them to come and find everything normal to the eye.
The simple outdoor theme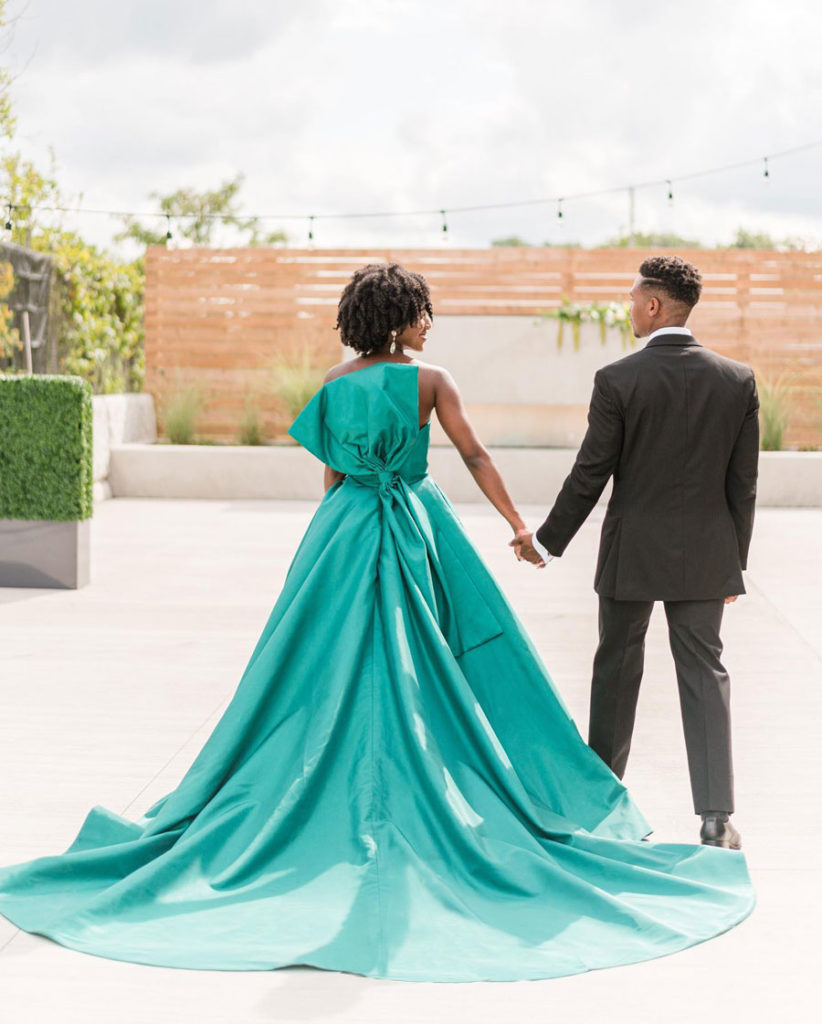 Kivumbi says when it comes to outdoor ceremonies, tents like the skyline and the pagolla are the best option. The trend of having guests seat in separate multiple tents is long gone. The beauty now lies in having a single tent that can be occupied by the entire guest list.
The key however is how you organize the tables to suit the concept of not mixing up the in-laws when it comes to the seating arrangements.
And for the detail, it is always wise for a couple having an outdoor ceremony to go green so as to easily blend in with nature and create a more realistic look.
Don't go dramatic, have something that blends in but is still magical
The trend in décor are endless and as time goes by, new trends kick in. It is however all about creativity. With the right investment and enough time, there is no way décor can ever go wrong.