Anthony Kavuma and Margret Jjuuko met through a friend and tied the knot on November 7, 2020. Beatrice Nakibuuka spoke to them.
Anthony had planned to get married by the end of 2020. In February while he casually spoke to a friend that he was single but wanted to get married, the friend gave him a friend's contact.
How they met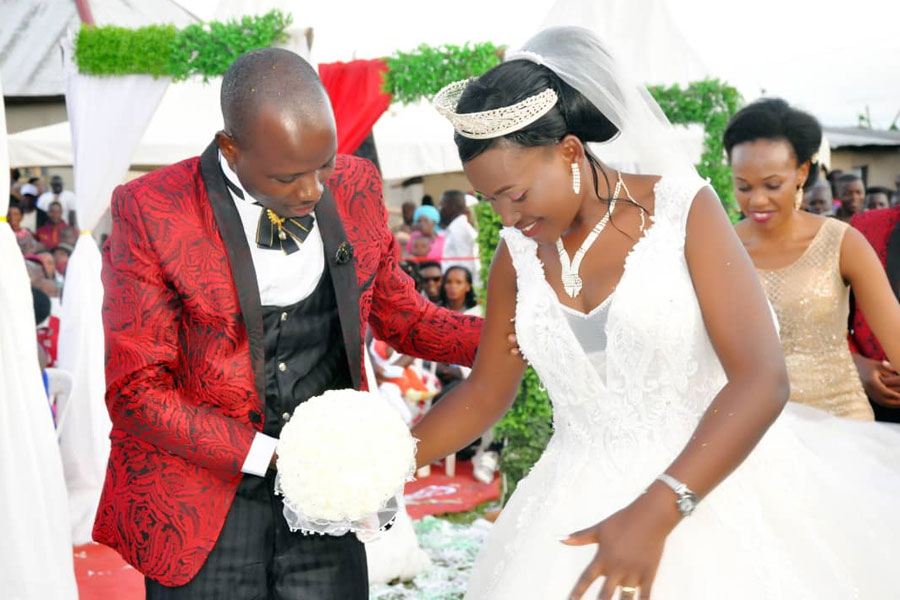 "It was a casual talk and she told me to try calling a contact of one of her trusted friends. Even when she did not have any photos of her, the description was enough for me to know that she was the soulmate I was looking for. I did not hesitate to call her because I seriously wanted to marry that year as planned. When I called her that day, I heard an innocent and playful voice, very receptive and positive about everything. This is how I got Margret," he recalls.
Anthony's friend had briefed Margret about him and it was up her to decide if she wanted to have a relationship with Anthony. She too was ready for marriage and when he called, she was impressed by his words because he was straight to the point. It was not just a single day chat but they continued communicating and they agreed to start dating a few weeks later. They would have met immediately but this was a time for lockdown.
"I was anxious to meet her but the lockdown stopped us. I was living in Masaka and she was in Kampala. Since there was no means of transport, we finally met on June 13, which was my birthday and also because the means of transport had been relaxed," Anthony shares.
At that first meeting, they set dates they would make their relationship formal to their parents first and then the rest of the relatives and friends. Asked whether that was not a hasty decision, Margret says they were ready and had no reason to wait.
Margret is a very God-fearing and humble woman according to Anthony, while she describes him as very calm, understanding and developmental.
On June 27, Anthony, his father and sister went for an intimate family introduction (Kukyala) at Margret's home to prove that he was serious about their relationship and that he was ready for a bigger responsibility of marriage so they agreed to hold a formal introduction and wed on November 6 and 7 respectively.
"We needed four months of preparation for our wedding and on August 9, we started attending premarital counselling sessions but from different places and this was very helpful for us because we would ask questions freely without compromise or being shy because of the other partner."
Pocket talk
The budget for their wedding was Shs 15m and he had about half of the money and the rest was contributed by friends. "We had physical meetings from which also chose an organising committee that got service providers," says Anthony. The most expensive item was the reception at Shs 3.6m and the church fee and rings cost Shs 300,000. The 13 tire cake was baked by Alison Cake Parlour at Shs 1.4m. Her gown was at Shs 1m.
Memorable moments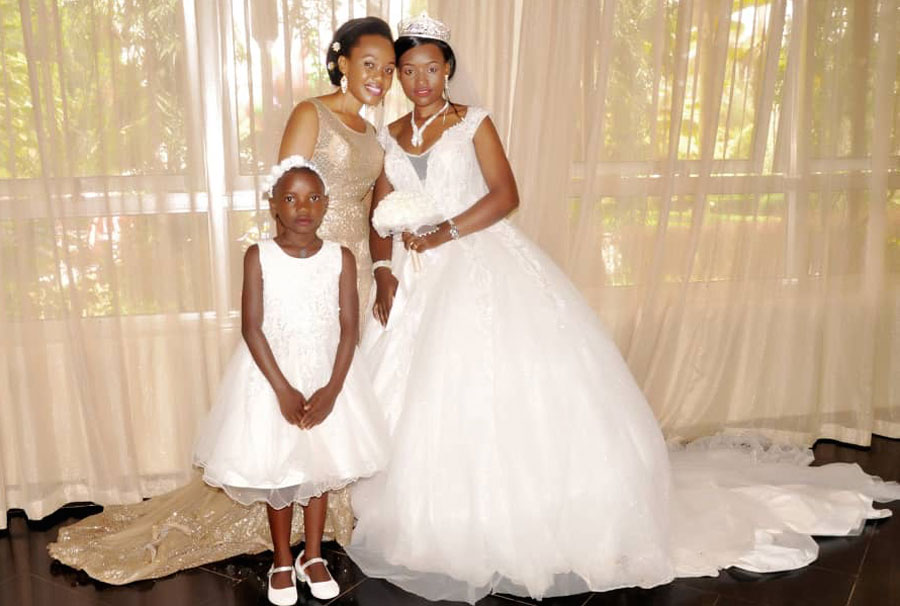 Her entourage was composed of friends but Margret was delayed by the rain so they found the church service had started already but still her happiest moment was when she walked into the church and saw her husband waiting at the altar. "I was also happy when we were exchanging the rings and taking the vows. This was always my prayer," she says.
The dream came true for Anthony at his wedding. He was happy all throughout the church service but was very excited at the reception when so many people came to celebrate them.
Anthony's regret however, was with the service providers. He was influenced by friends to choose a service provider who did not deliver to his best. "We had a lot of food left the next day yet so many people went without food. I have no idea why it was not served. Until now, I am angry with the catering service provider we hired," he says.
Also, the people who had offered to transport the bridal and groom's team to church pulled out at the last minute after misinformation from someone on the committee that they had hired cars. The couple had to find cars for hire the morning of the wedding day.
"I had to look for cars which we had not planned for because the friends had offered to give us the cars for free. Also, the entertainment group that I paid only sent three people yet they took the whole amount," Anthony relates.
Titbits
Groom: Anthony Kavuma
Bride: Margret Jjuuko
Main celebrant: Fr Charles Kaganda
Church: Katimba Parish Church Sembabule
Venue: Ddimo fishing village Masaka
Guests: 700
Budget: Shs 15m
Theme colours: Red and black