By Maria Immaculate Owechi
Many couples don't realise that choosing a theme colour for your wedding ceremony is a crucial decision that has to be made when you start the planning process.
This is because your theme colour will be used when making other decisions like choosing cake colours, invitation card colours, reception decor, and even the dress code of your entourage.
According to Marble Nabulo, a wedding planner with Magical Events, your choice of color palette, how you use it and where you use it can either create a good or bad impression before your guests.
Nabulo adds that a wrong choice of colour combination can also kill the couple's vibe for their wedding reception.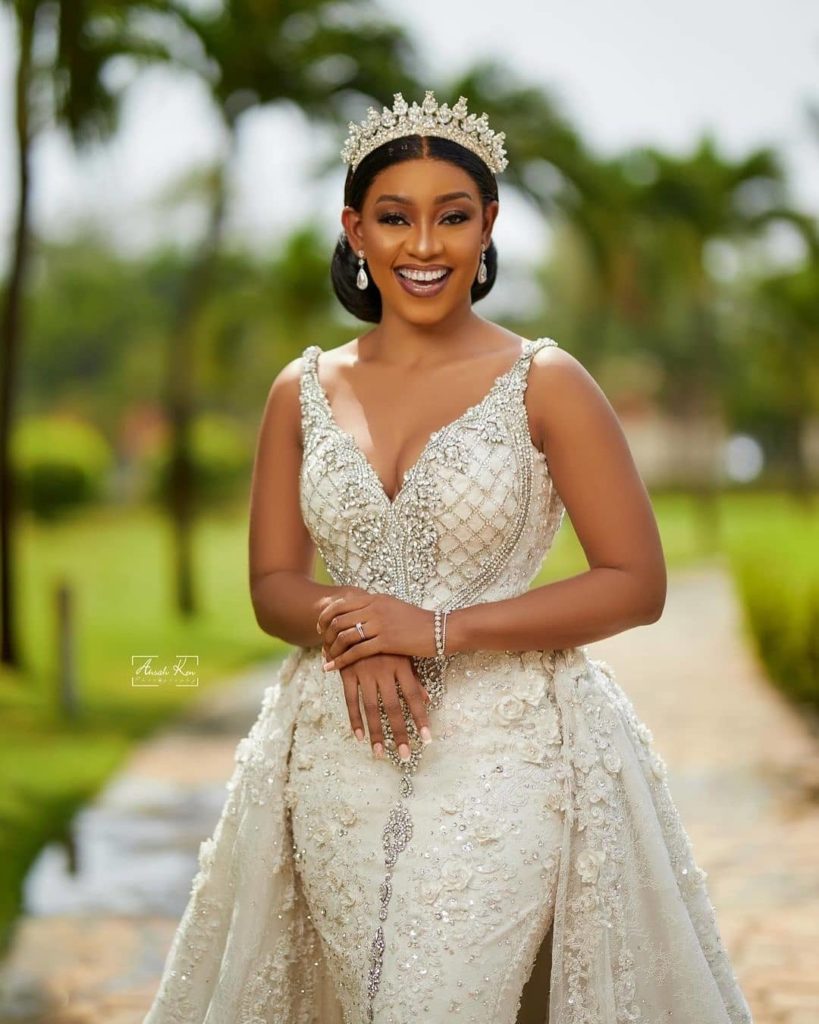 The wedding planner shares of a friend's wedding where the theme colour ruined her wedding. She says her friend was terribly disappointed when the chosen didn't match well and made their ceremony look like a circus party yet they wanted something colorful but elegant.
For those who are wondering how they can pick the right colour palette for their wedding ceremony. We took the initiative of  talking to some wedding planning experts who shared some helpful tips on what basic wedding details you can consider before narrowing down to a theme colour.
Carry out research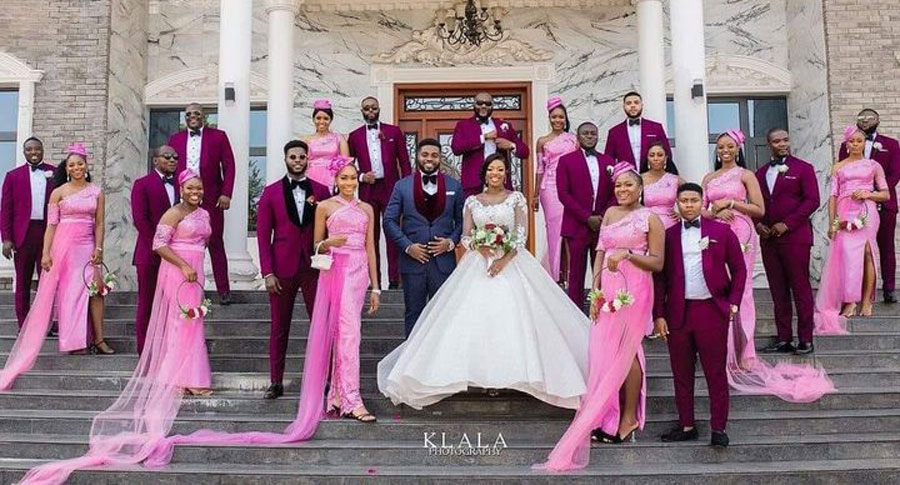 Carrying out research is the first step in ensuring you choose the perfect theme colour whether you have some hues in mind or not.
You can start by looking at photographs of other wedding ceremonies online or from magazines and even drawing inspiration from a relative or friend's ceremony.
According to UK Brides' magazine, if you are unsure of what colors to pick, look at the colour wheel(A circular diagram in which primary and usually intermediate colours are arranged sequentially so that related colours are next to each other and complementary colours are opposite) for inspiration.
They explain that you will also be able to see what colors work together or become eyesores.
Choose your favorite colour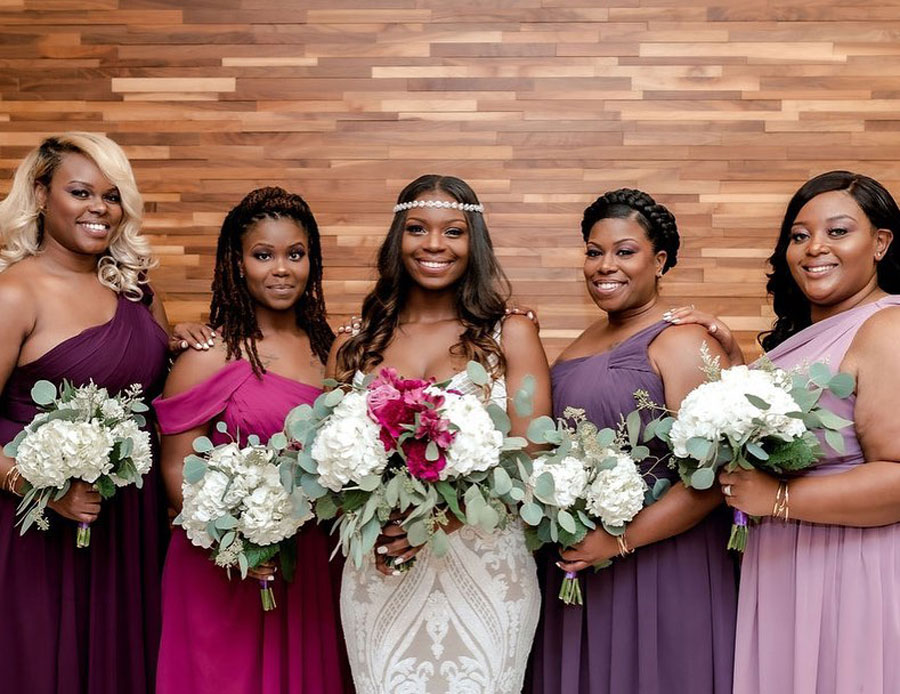 Pick one or two colours that you love and incorporate them in your wedding whenever you feel it works best.
Always choose a colour that has been your favorite and don't let someone else dictate for you. Your wedding is supposed to be all about you and what you love, so pick one or two colors that you love and incorporate them into the wedding details.
Nabulo shares that sometimes the chosen colours based on the bride and groom's favorite may not blend together or bring out the theme they have in mind.
"In this case a compromise can be reached where the bride can pick the base color which can be predominantly used in details like wedding outfits while the groom selects the complementary color for the decorations," the wedding planner explains.
During an interview with NTV's Mwasuze Mutya, Singer Rema Namakula revealed that during her Kukyala ceremony with her husband, Dr Hamuza Sebunya, they both shared maroon as one of their favorite colours.
Rema says this is why for her first outfit she wore a maroon gomesi while her husband wore a coat of the same color.
The female singer added that navy blue is her other husband's favorite colour which is why it was used in decorating their reception.
Consider the venue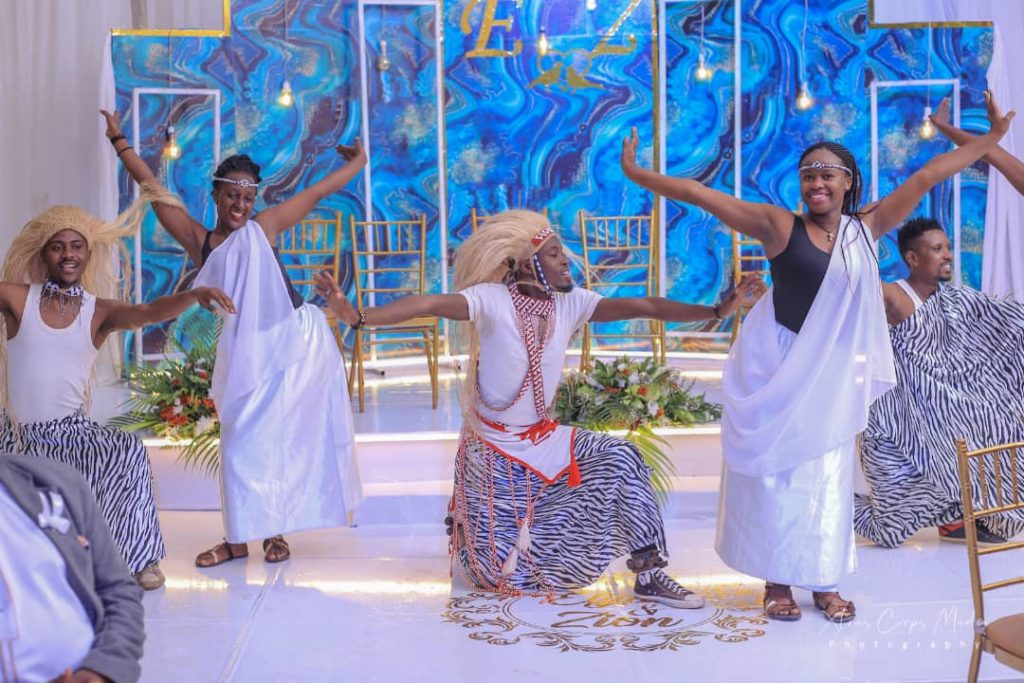 It is important to have a theme colour in mind before your start your venue search according to Andrew Kawooya, a decorator who also works with Magical Events.
He says it is important to first think about what colors you would like to use and compare to see if it matches with the venue in mind.
"For blank venues such as outdoor receptions, it is easier for you to pick any wedding colour since you won't have to worry about clashing with existing décor," he elaborates.  "For other types of decorated venues such as hotels, restaurants or halls, look at the distinctive colours on any of the furniture, carpets or walls to determine your decor colours."
The decorator adds that if that is the case, it is better to work with the existing color by selecting complementary shades to blend with it rather than against it which may cause the room to be filled with tones of clashes.
Consider the mood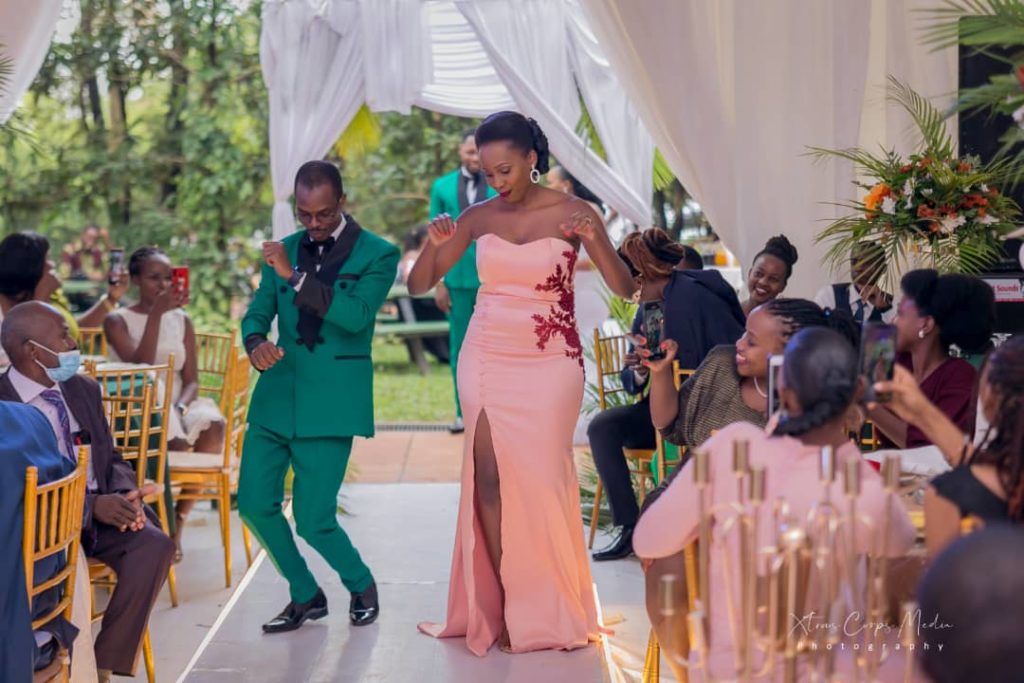 Your chosen color theme sets the mood and dictates how you and your guests will experience the day.
If you want your wedding to feel more elegant incorporate colors like copper, bronze, silver or gold to add a bit of shine and sparkle.
For those who love the outdoors, Kawooya advises opting for bold, bright colors or down to earth colors like brown, green, maroon and tans.
He further shares that today it has become trendy for couples who want a classic wedding to opt for neutral palettes like white, ivory, cream, peach and many others.
For a calm and intimate feel, the decorator advises opting for lighter and warmer colors.
 Consider the attire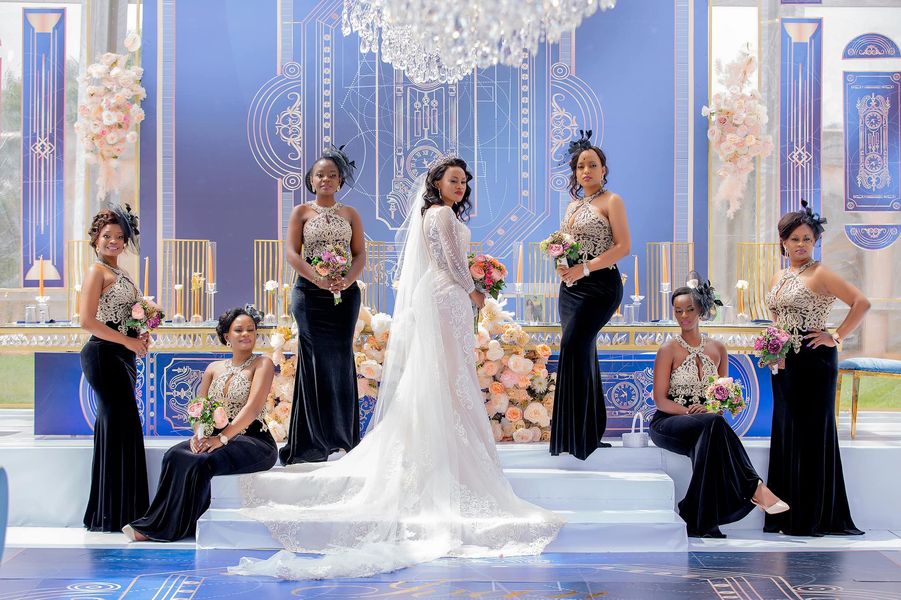 Depending on your attire, it is important to take into consideration the shades that most flattering for your skin tone. This is because certain colors look better on certain tones of skin, so choose a shade that will compliment your complexion.
Here you shouldn't forget your wedding party member's attires either.  This is because there is a chance that the people in your wedding party have a variety of skin tones.
For this case, Nabulo advises brides to consider opting for darker colors or those that are universally flattering colors.
Carol Adong, a cashier with Jazz Supermarket shares of a friend's wedding where they wore yellow dresses as bridesmaids.
Adong says it didn't flatter her dark skin tone and she looked almost invisible in the photographs.
 Consider having complementary colours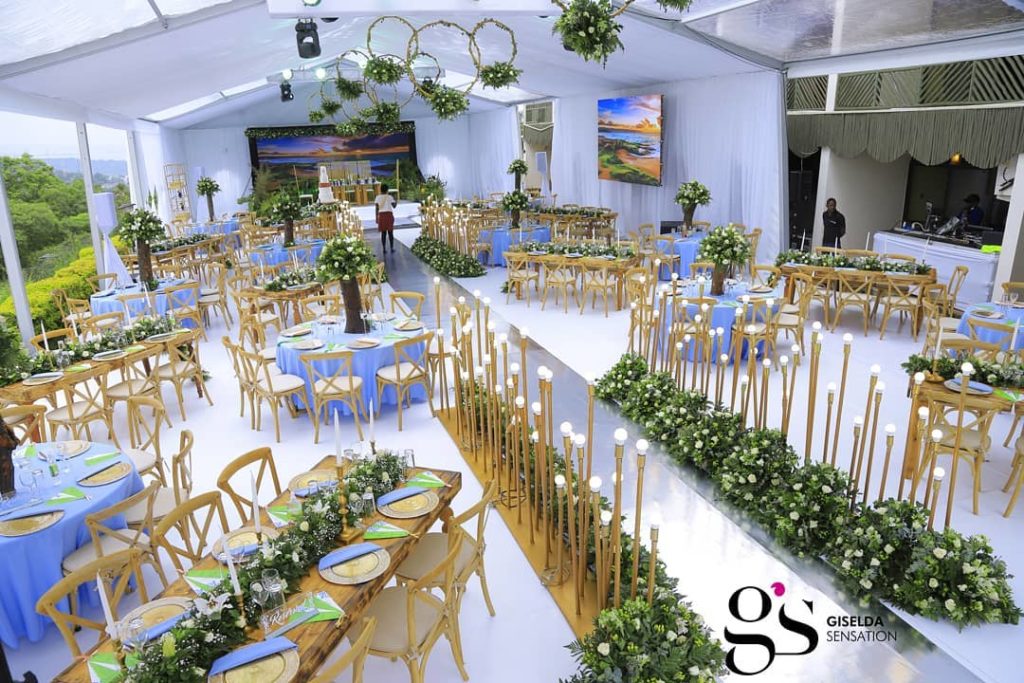 You may have great colours in mind but the question is will they look good together.
Kawooya advises to always have at least one neutral color like white, cream, ivory which can complement details like the invites, backdrop, cake and décor.  Then you can complement it with another favorite shade of your choice to add variation.
However, you are advised to avoid picking too many colors for your wedding theme because it can get complicated to make them work well together.
Kawooya recommends committing to two or three colors to ensure everything matches perfectly.
With these tips in mind, we assure you that once you have decided on the perfect theme colour, all the other wedding details from the decoration to the wedding attires will naturally fall in place.