Rashim Nabbanja
While the courtship took about eight years, looks like the functions won't have to wait that long for there's no time to waste. Canary Mugume and his fiance Sasha Ferguson have taken the first step towards officiating their romantic relationship in the eyes of their parents.
Just a week after he proposed, the NBS TV journalist and Nxt Radio host was welcomed on Friday, May, 2021 into Sasha's parents' home for their previsit (kukyala).
As expected, Canary, who was clad in a black tuxedo was escorted by a few close friends and family members who included renown fellow journalist Andrew Mwenda of the Independent Magazine.
And if our snoops have it right, we won't have to wait too long for the couple's introduction ceremony.
Congratulations Sasha and Canary.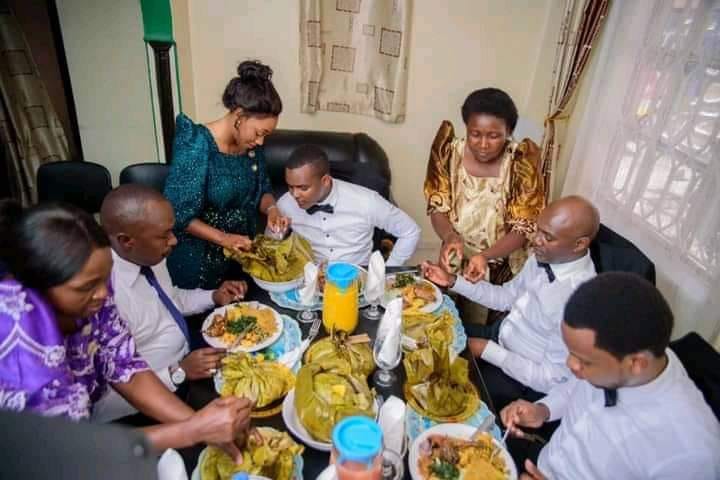 Photo credit: Nicholas Bamulanzeki