By Aminah Katusabe
We all know that photos are some of the most treasured things for a couple, at a wedding. Because after the food is eaten, the cake cut and the dances danced, what remains are the photos to remind them of one of the most important days of their lives. This is why Chris Galukande a businessman, CEO at XCY Events and Nuru Nabbumba a physiologist went a step further to have memorable photos at their wedding that took place on 11th July and was officiated by Bishop George Senabulya.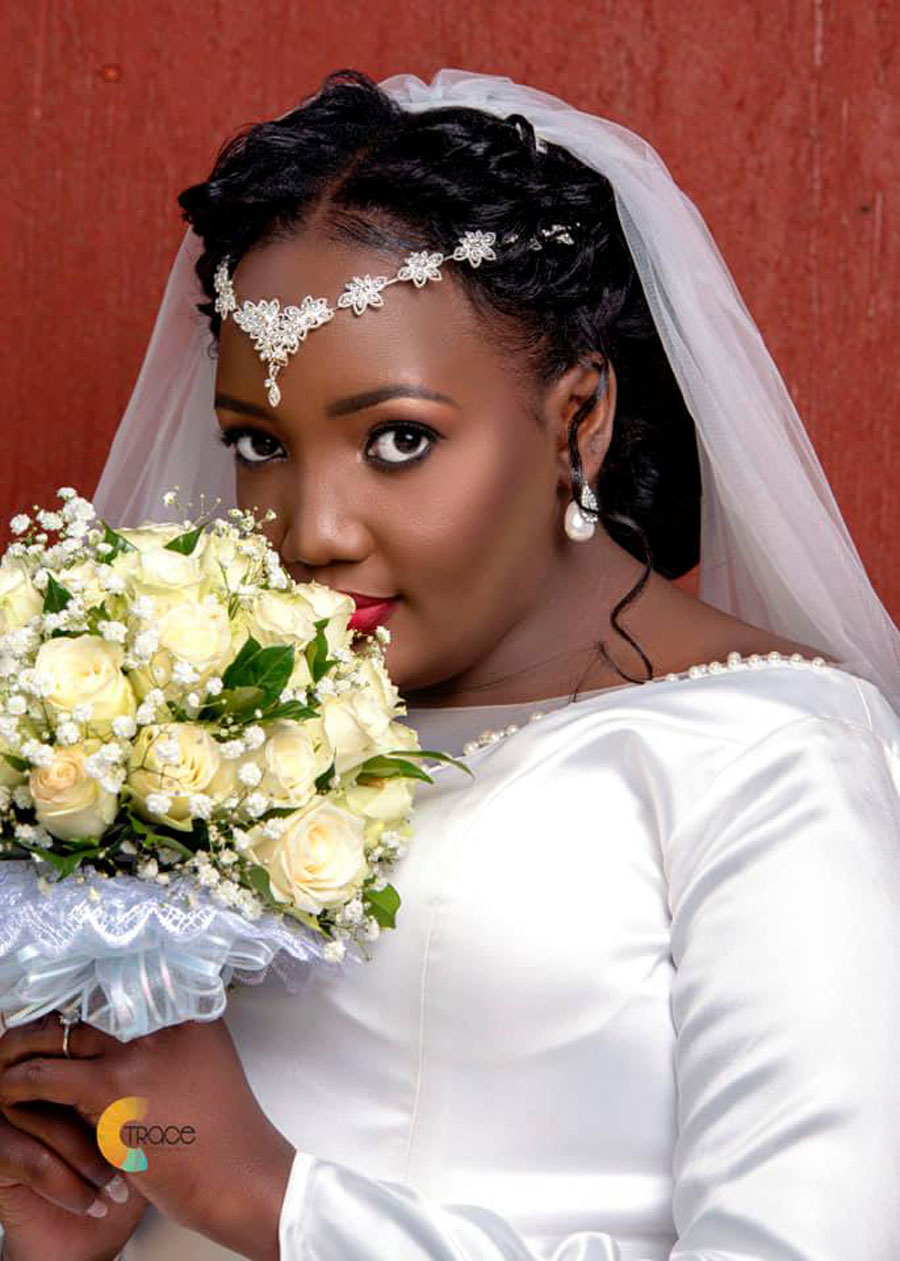 A look at their photos will show a happy bride, groom and entourage with many fun poses. What is also noticeable though, is that at both the church and the reception, the couple were able to take pictures with no one else in the vicinity. The pictures are unique and beautiful. The question remains though as to how they were able to get pictures at Namirembe Cathedral and at the Mengo Teacher's Hall where the wedding reception was held, without any of their guests walking around or photobombing their pictures.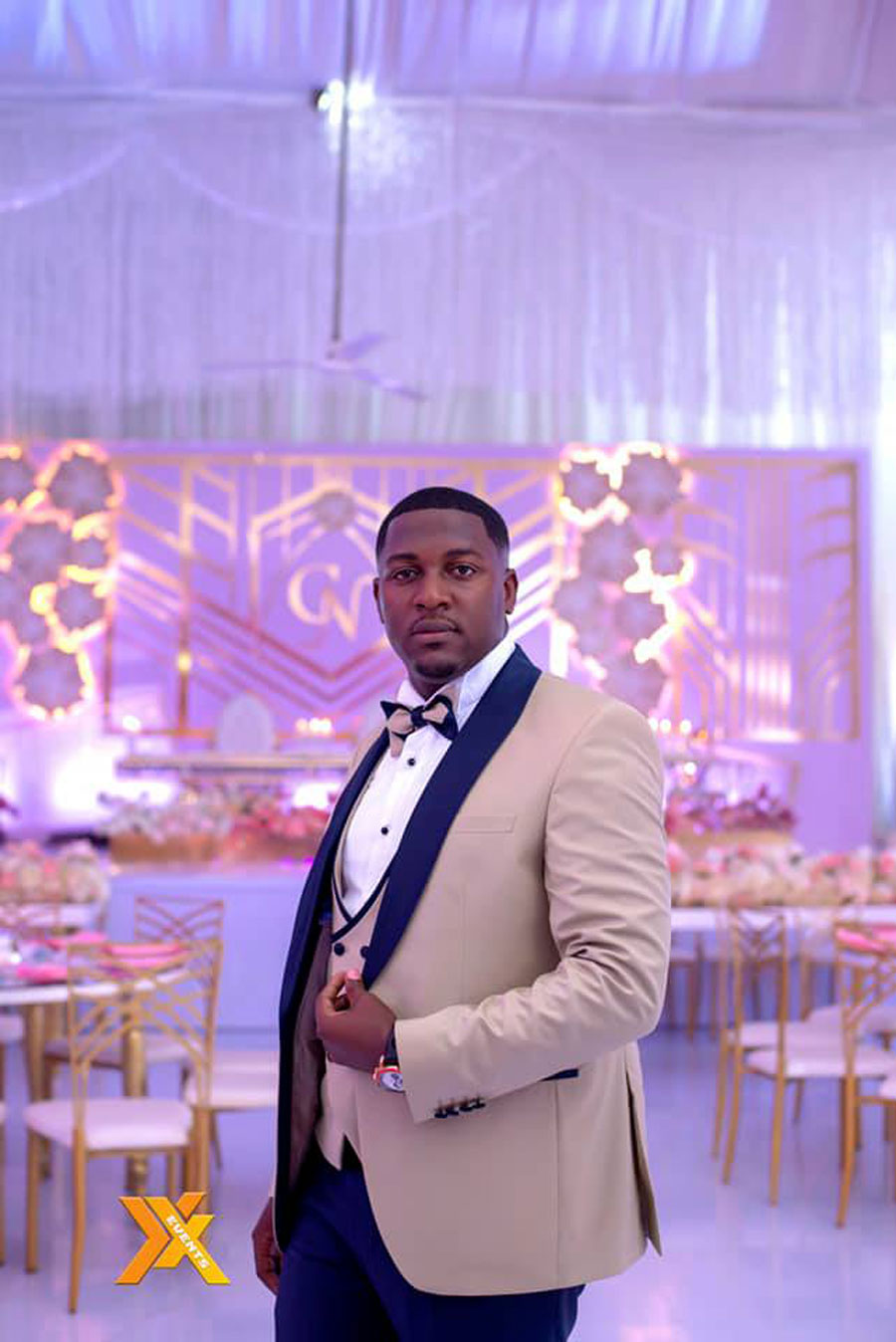 The two explain how they were able to do so.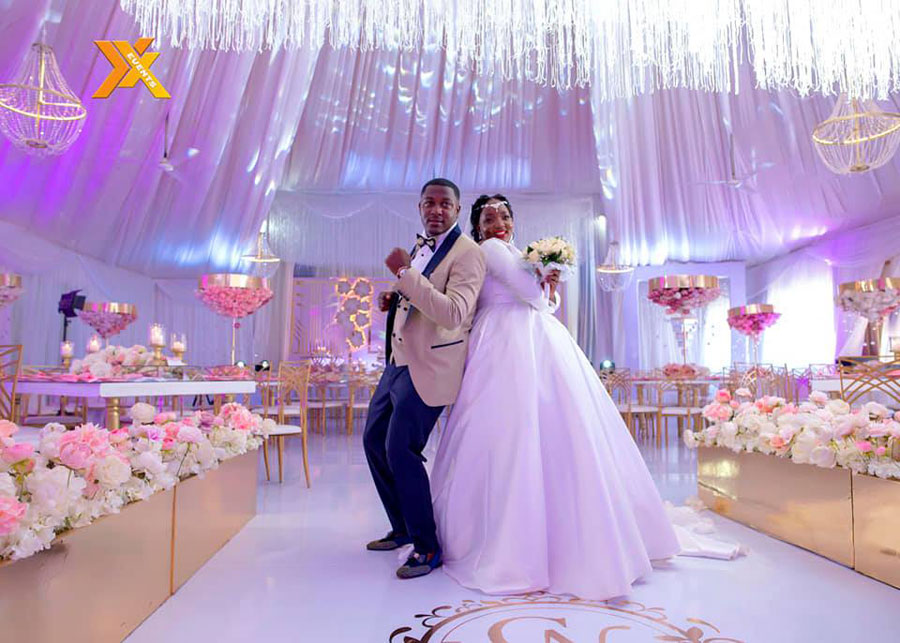 Chris who also presents at BBS Terefaayina as DJ Buterevu, says that although they had asked to take photos in church prior to the wedding, they were not given a conclusive answer as the church expected it could have another couple to use the space.  A chance presented its self when only their wedding took place in the Cathedral that day.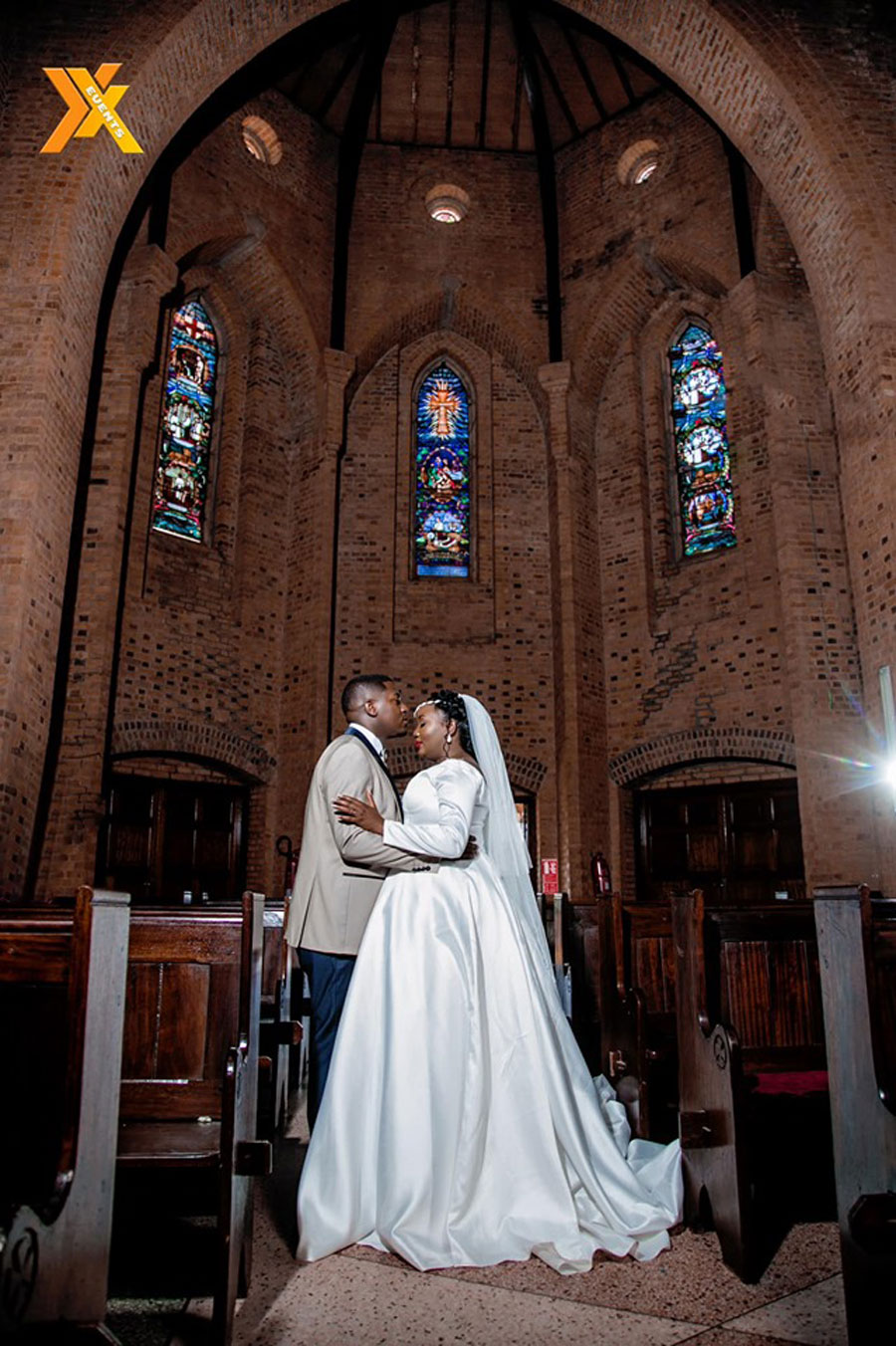 "Our wedding was on a Thursday. I think it is crucial that a couple chooses to wed on a day of the week when the church is not busy if they want to do this," Chris explains.
The other photos were taken outside the church which Chris says is allowed for all couples.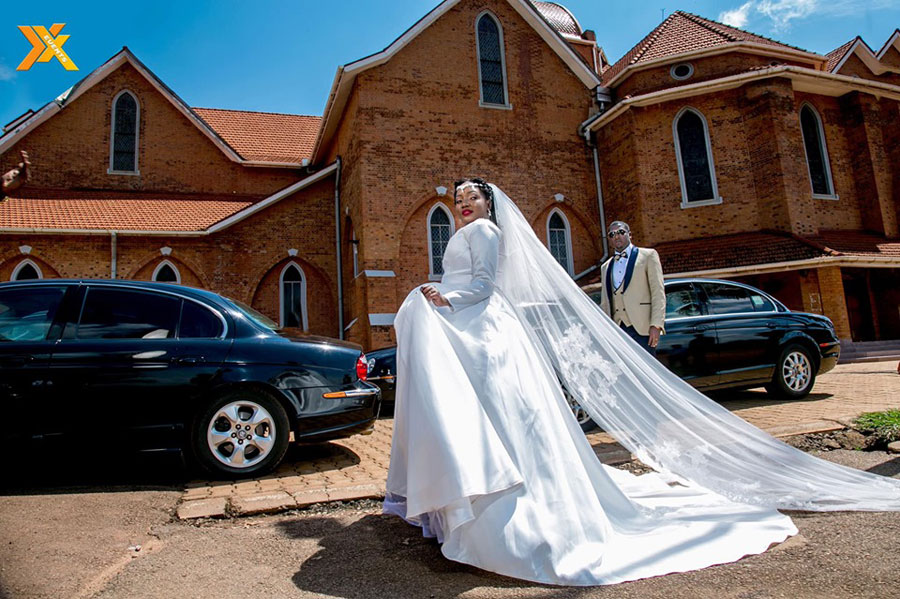 Later at the reception, the couple had organised to serve their guests with a cocktail first, in front of their reception venue. This gave them about an hour for the photo-shoot.
"We invested in our decor and planned to utilize well," the groom reveals.
The couple arrived at the venue and used the behind door of the building to access the reception.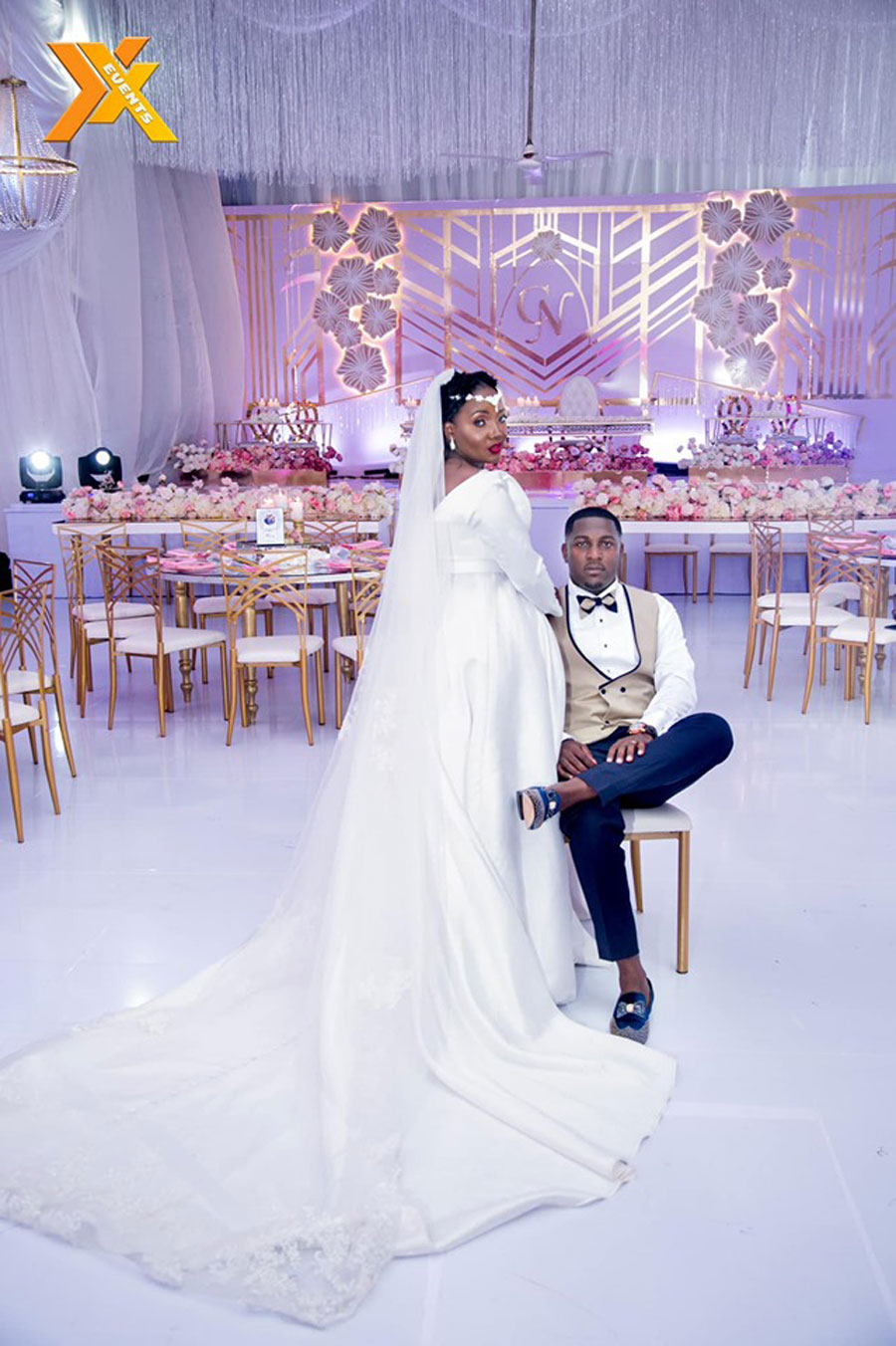 "We also ordered ushers to make sure no one enters the hall as we took photos," Chris says, adding that this helped them avoid possible interferences during the photo-shoot.
After, they went out and entered their cars, still using the back door.  The entourage then waited for their guests to fill the hall before making their official reception debut.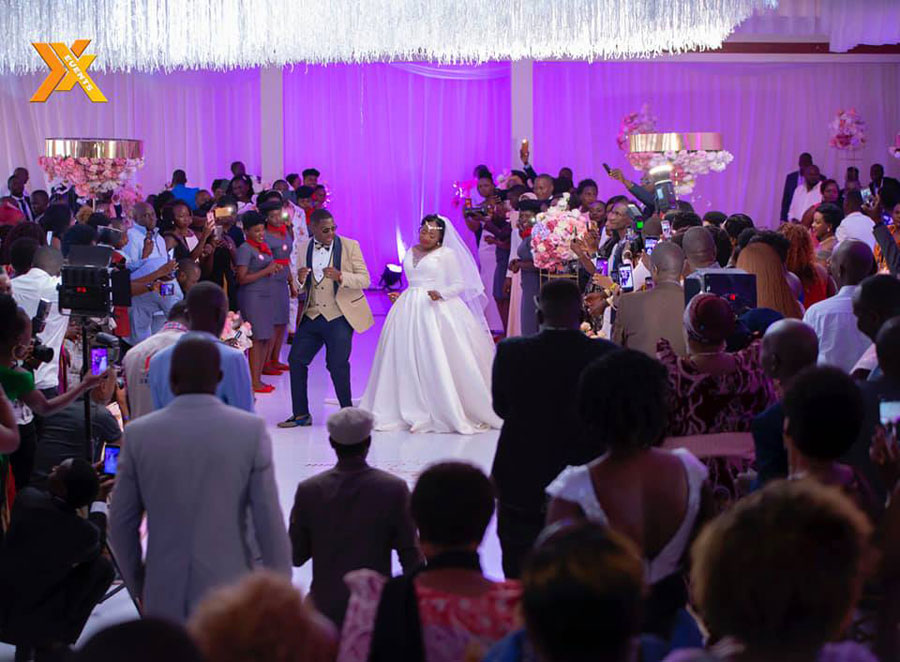 To do this, however, they had to forego garden photos.
The two were happy to share their love journey with us.
Chris met Nuru during a flight. He was going to Istanbul in Turkey whereas Nuru was heading to the USA. The two had an ad joinery flight in Ethiopia, Addis Ababa. As fate would have it, Nuru took the seat next to Chris but everyone was minding their own business until she received a phone call that would change both their lives. Nuru spoke in Luganda.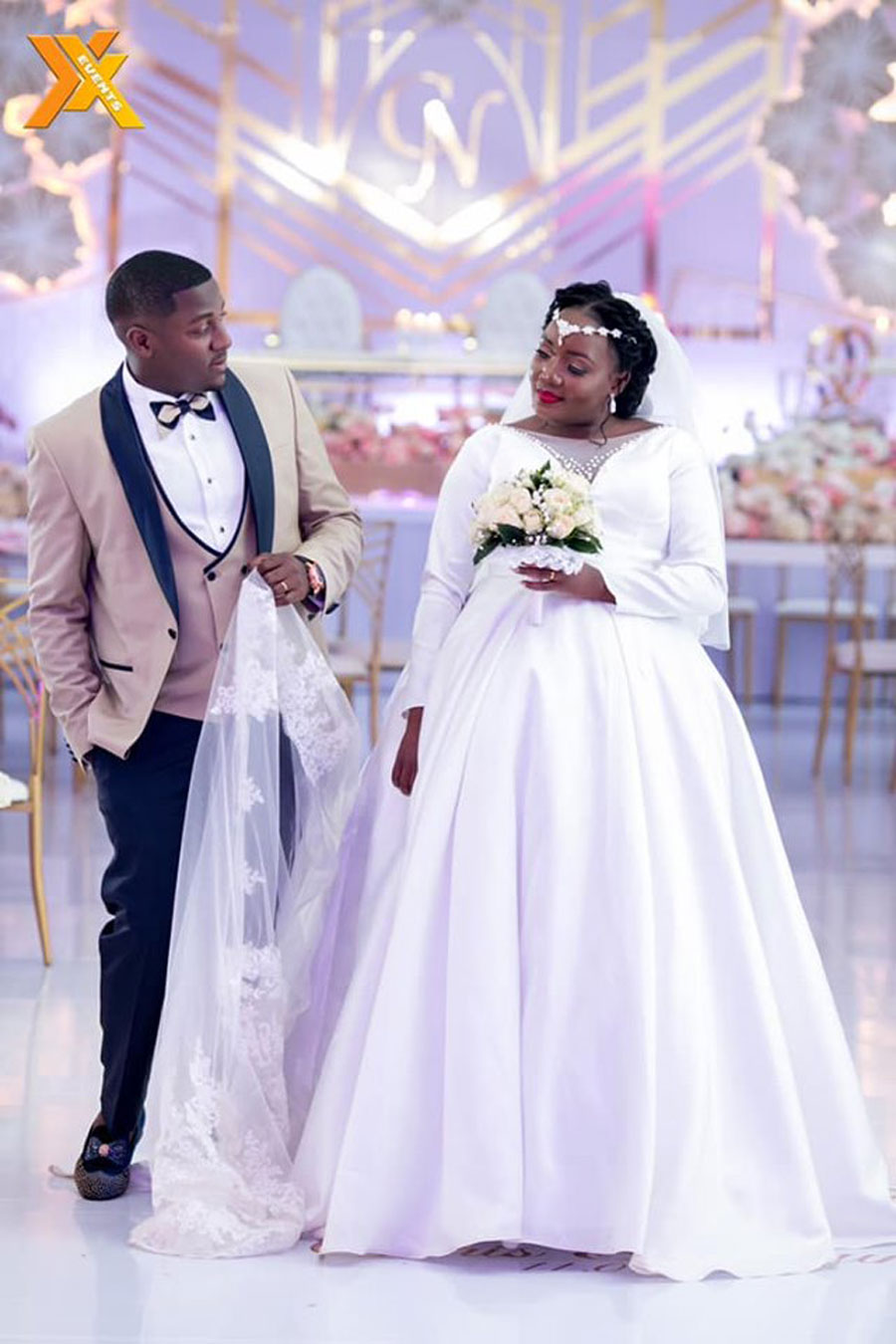 "I was excited to be seated next to someone that I shared a local language with so this connected us and we became friends," Chris reveals.
The two did not meet again for six months but kept in touch with each other.
Chris reveals that besides meeting someone who knew his local language in a foreign country, Nuru had very beautiful eyes that caught his attention. Soon, his feelings for her blossomed in what he calls a mature way of understanding.
"I knew she was the woman of my dreams so, within no time, I was ready to settle down with her."
Nuru, on the other hand, saw a very God-fearing man in Chris. "He always led me in the right way. I knew he was the kind of man that I was going to trust my future with. He has a kind and loving heart."
The proposal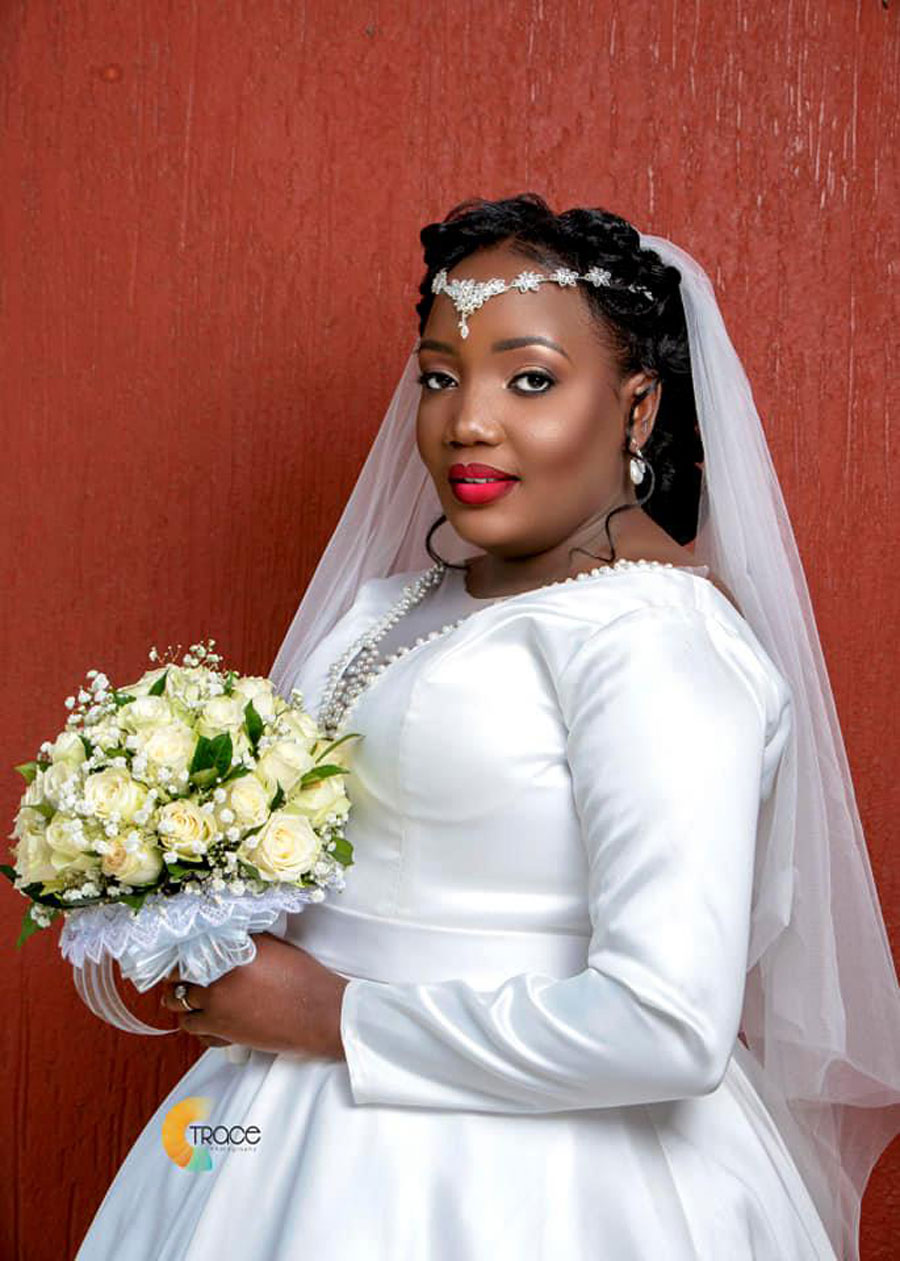 Chris organised a band and reserved a table enough for him and their friends at Hotel Equatorial. He hid his friends somewhere in the room with cards written on 'Will you marry me.'
After the band serenading Nuru, their lead singer offered Nuru a gift that was well wrapped and by the time she opened it, Chris was already on a bended knee and behind him, his friends with the cards.
"I swept in with the best romantic words I could find," Chris says with a smile.
"I was caught off guard although I knew it was bound to happen sooner or later. I was excited, nervous, crying and shaking when he proposed and wanted to run away," reveals Nuru.
The introduction and kukyala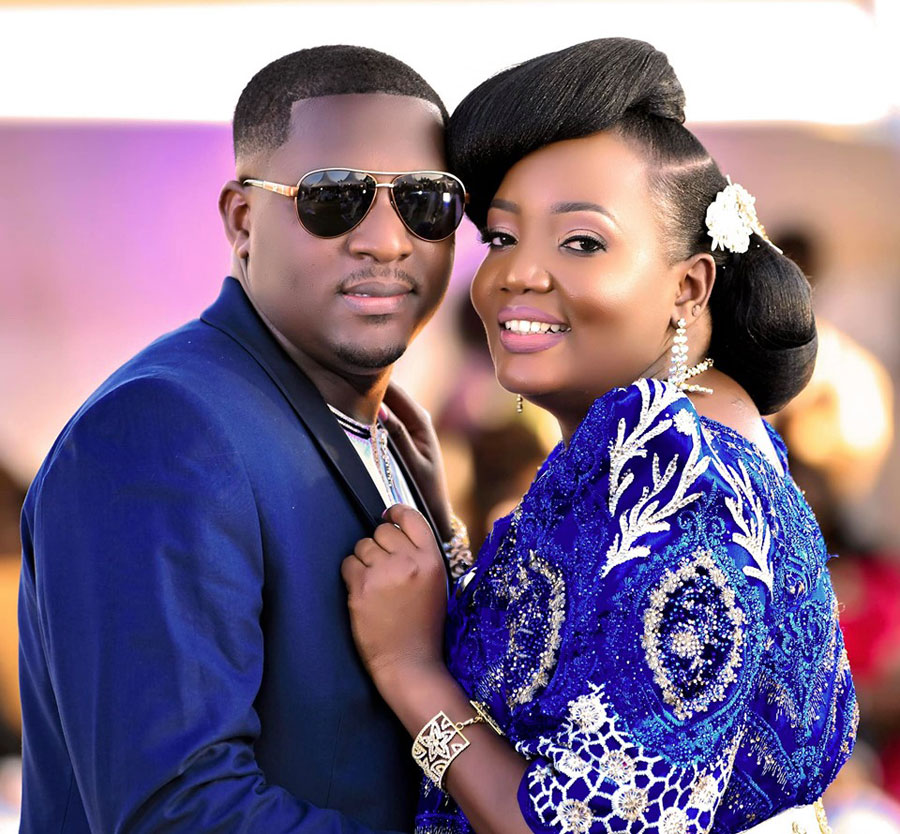 On June 1, 2018, the couple decided to have their kukyala function and a month later, on July 5, they had their introduction ceremony at Nuru's parent's home in Kanyanya.
The bride dressed up in a blue gomesi with silver designs to match the groom's white Kanzu and navy blue coat.
"Nuru was so beautiful and jolly on the introduction day. I could not help it but splash some money on her," Chris comments.
The wedding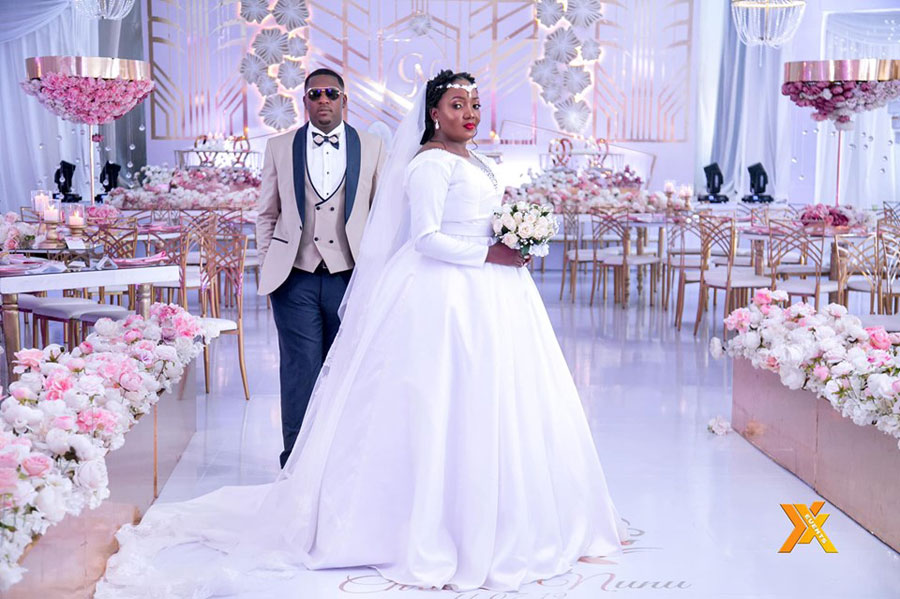 The couple who hosted 300 guests say from the beginning of their preparations, they wanted guests they could afford to cater and thus 300 were enough for their pockets and for Mengo Teacher's Hall to accommodate them.
They tell the rest of their story
How much was your wedding budget?
Chris: Our total budget cost Shs120 million, some of which went to the cake which was Shs10 million, the photos Shs3 million and decoration Shs50 million.
How did you raise the funds?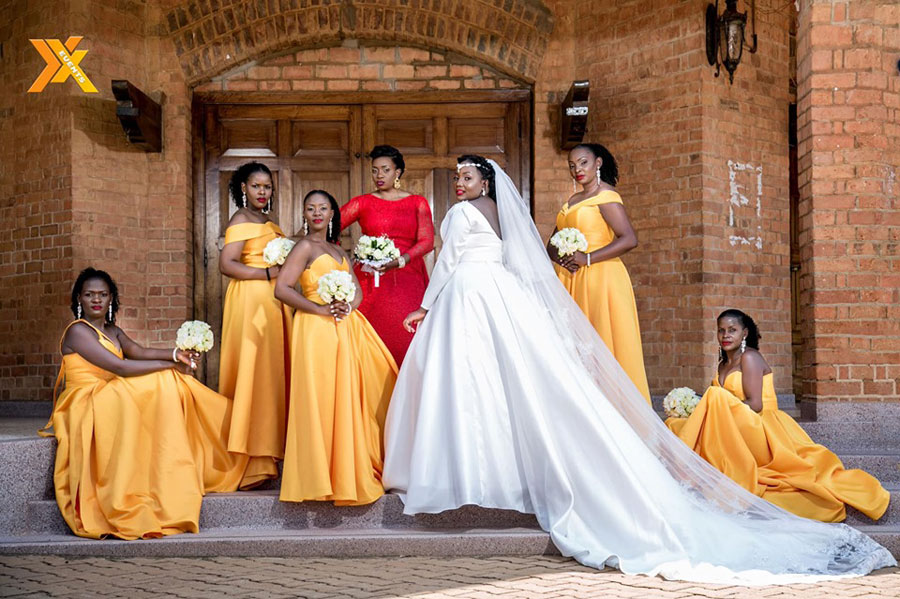 Chris: We had meetings in Uganda and Boston. We raised 70% of our budget as the bride and groom and the rest came from friends and family from USA, Uganda and Turkey. Mr Patrick Wataka my workmate chaired the meetings in Uganda and in Boston, my close friends, Abby Sekabira and Nick Semakula.
Tell us about your outfits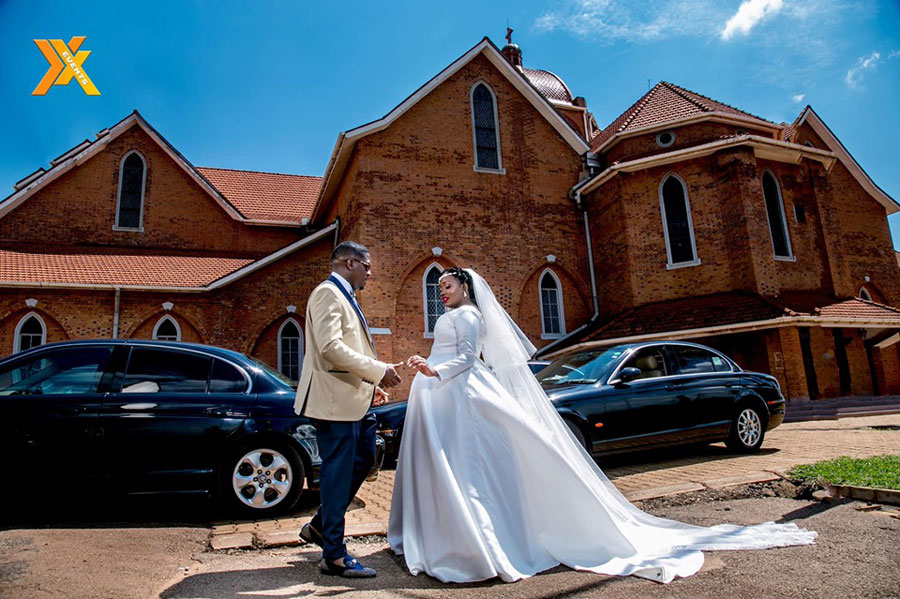 Chris: I dressed up in an elegant Turkish suit. It was unique, not too bright and blended well with my skin colour. Matt Barber did my haircut at a package of Shs400,000 with my best man. The suit cost me 800 dollars, approximately Shs3 million and the shoes at 350 dollars, approximately Shs1.3 million.
Nuru: I was dressed in a white ballroom gown, it cost around 3000 dollars, about Shs11 million. Imani Make Up Studio did my make up at Shs600000, a package which included my matron.
How did you choose the entourage?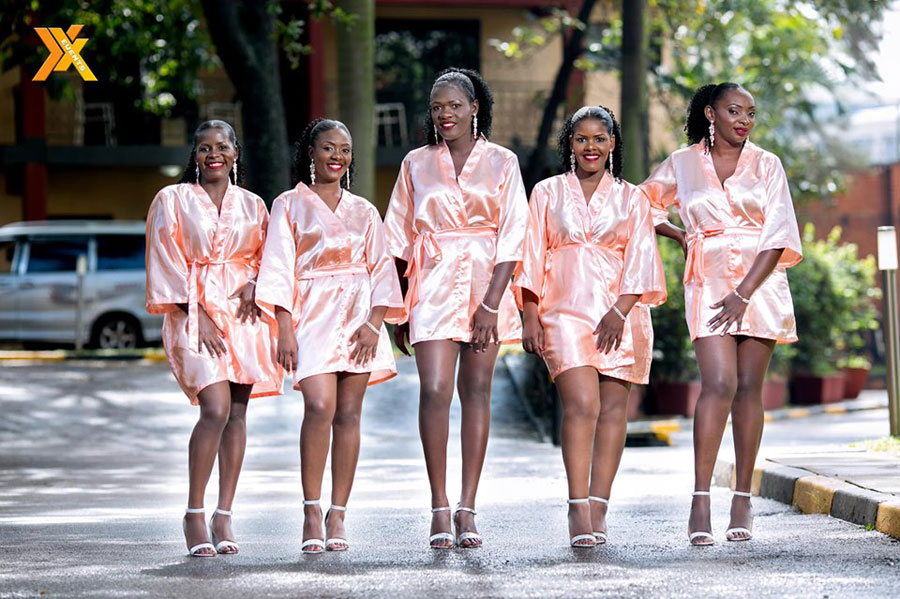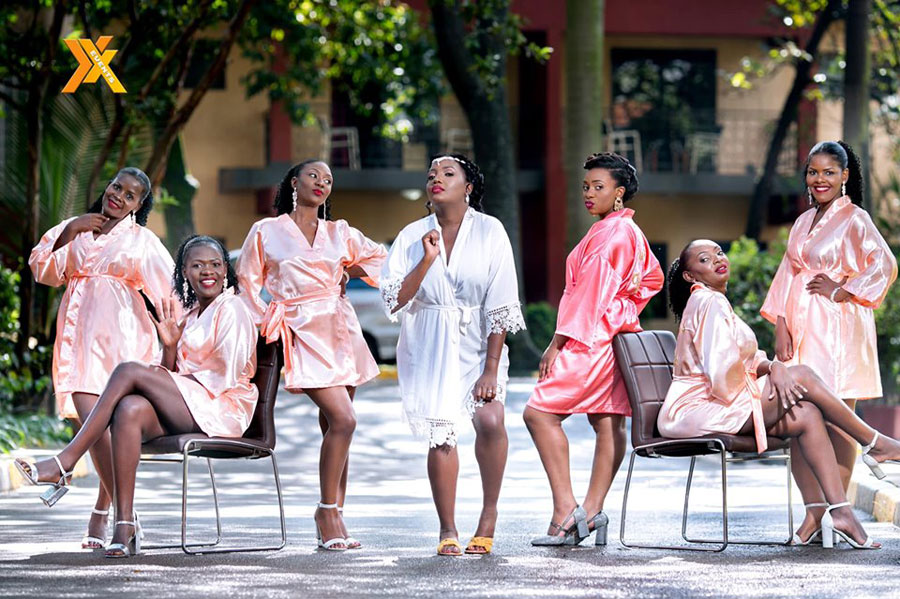 Nuru: We had 12 people on our entourage including the best man and matron.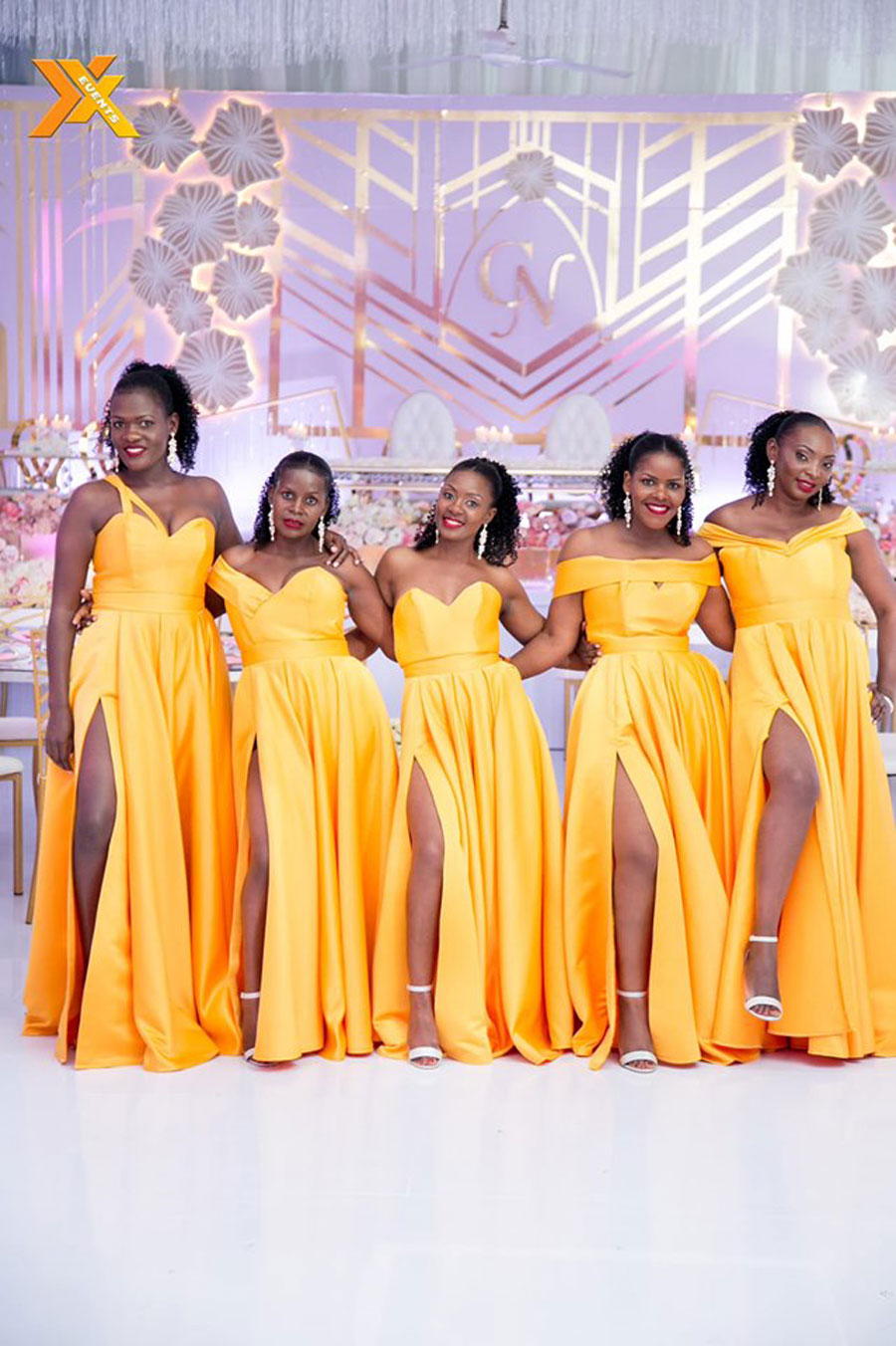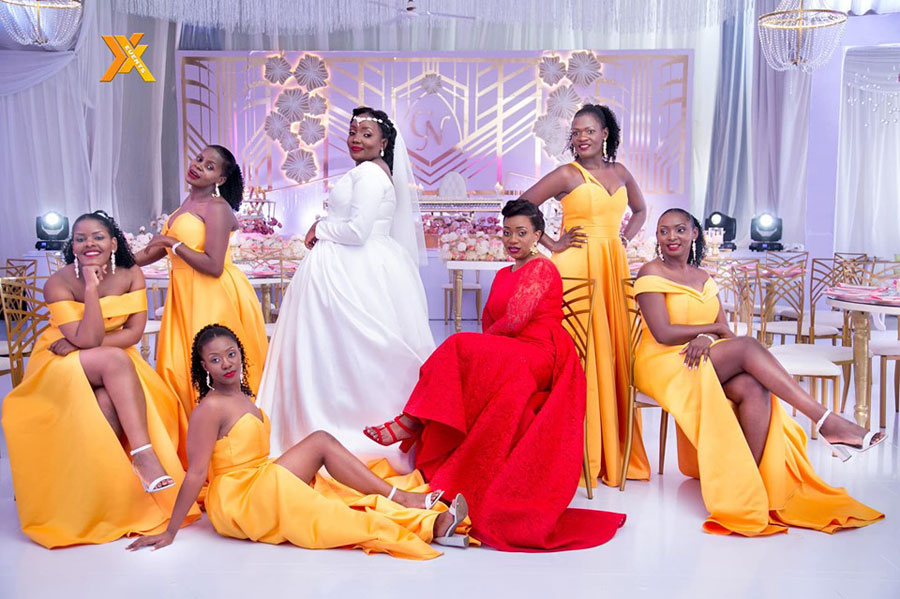 The ladies put on long yellow dresses with thigh-high slits, the matron wore a long red dress while the groomsmen dressed up in tuxedos. The groom and the best man also wore shades to be different.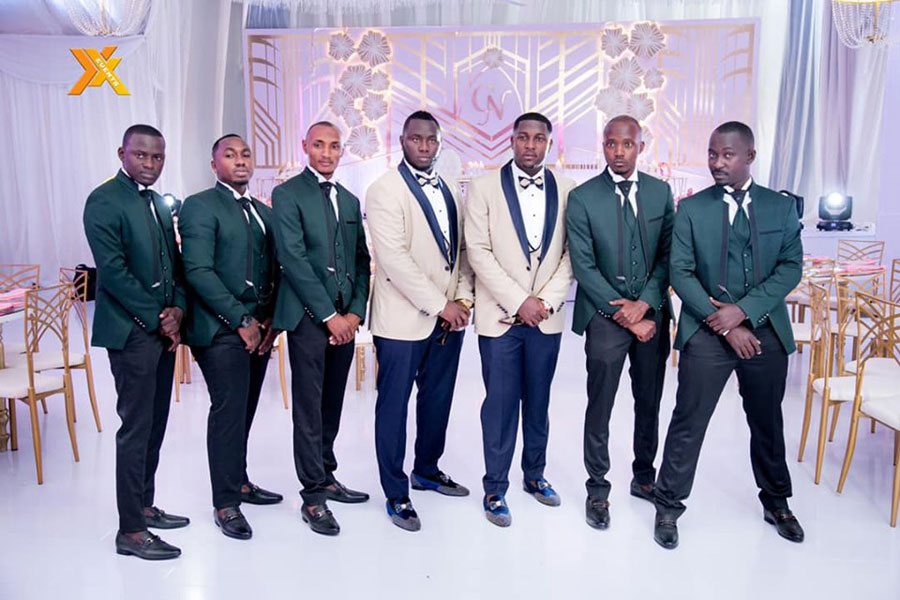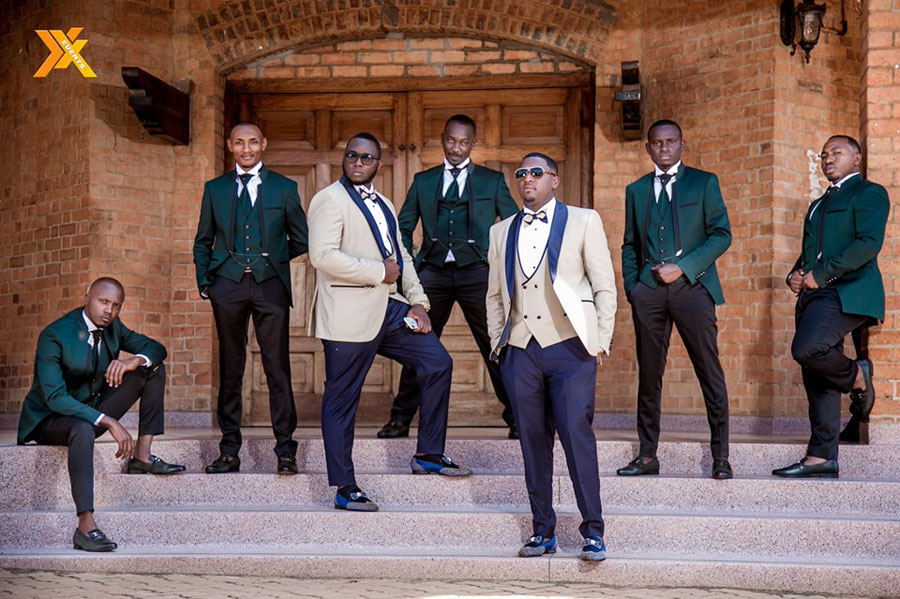 Did you go for the honeymoon?
Nuru: We are still planning for our honeymoon but we have decided to go to Antalia in Turkey for two weeks or a month.
Chris: We are going to have fun, eat, and swim and more especially planning for our future. I can't wait to go.
Your advice to those intending to get married.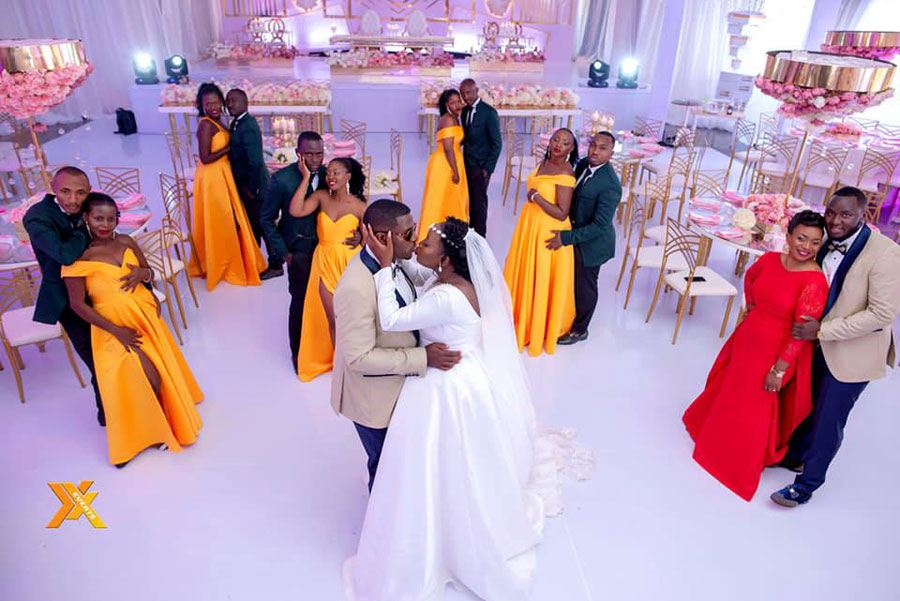 Chris: Love is the key factor in every step you take and not forgetting that we plan but God decides, so He should be first in everything. Always remember to work together as a couple to make your day colourful because it's not always the man to hustle out for the wedding. If the event is great, both the bride and groom get credit.
Unity is necessary more especially during the reception because you have guests from both sides and I strongly encourage couples to never plan to base on pledges because they disappoint a lot.