By Bash Fahad Mutumba 
Naturally, one always has a dream about what their wedding will look like; in terms of setting, decor, outfits and photography. The goal is always to try and make the dream a reality, so the decisions are usually easy. For 29-year-old Edward Watson Nsubuga, who sees a different wedding every other week as a wedding photographer, his function was understandably unique.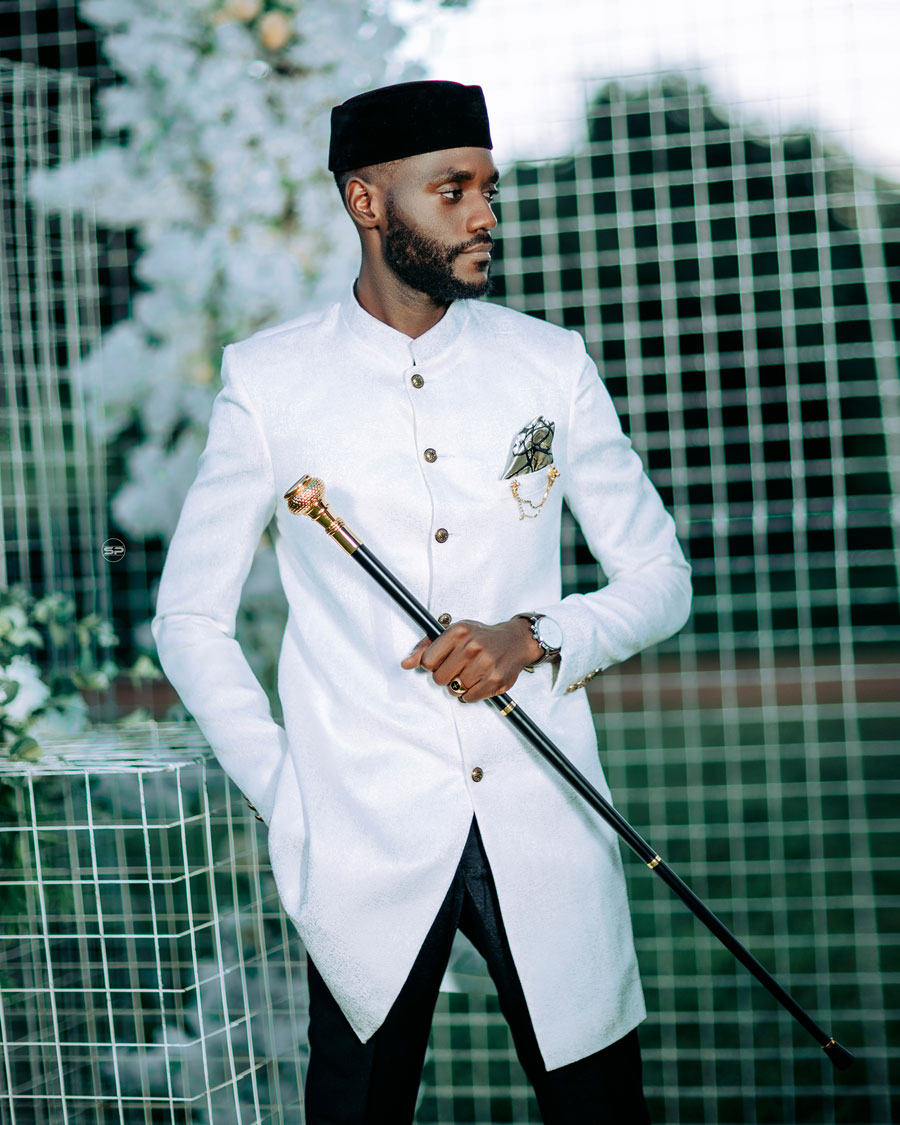 "My name is  Edward Watson Nsubuga, CEO and photographer at Timeless Weddings. For education, I have a bachelor's degree in Industrial and Fine Arts, which I attained from Makerere University," he revealed.
Growing up, Nsubuga's dream of a wife was not so different from that of any other boy,
"I had an ideal image of a very beautiful wife with a perfect body and figure. Haha! Because by then that is what I saw as beautiful until I stepped into the real world. I then learned that all I needed was an understanding, God-fearing and hardworking person."
However, he stayed true to his younger self to an extent,
"Even after seeing the real world vividly, I still craved for a brownie[brown woman], younger than me."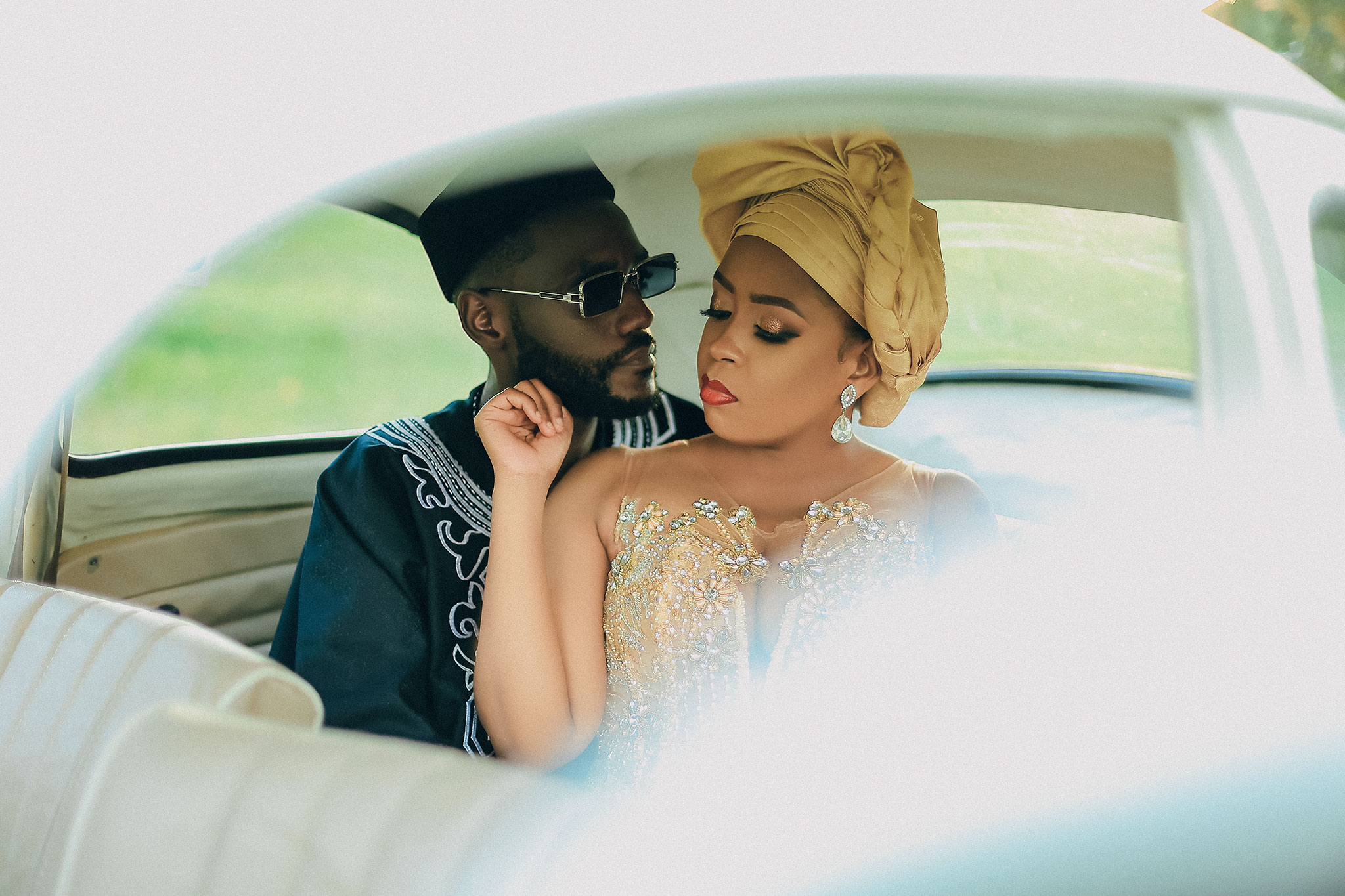 Watson used a classic trick in the photographers' playbook, to get her attention the first time they met.
"I met my wife at an event that I was working on as a photographer during my early days. As I was taking pictures, I saw a light-skinned, beautiful girl with big eyes. Man, she caught my eye, and this pushed me into taking many more photos of her. I took as many pictures of her as possible but behind it all, I just wanted to get her number. She gave me the number because she wanted me to send her the pictures."
"It is her eyes that actually got my attention first, backed up by her skin complexion. Honestly, she has very beautiful eyes. God, those eyes! Truth is I love everything about her, but mostly her personality," he adds.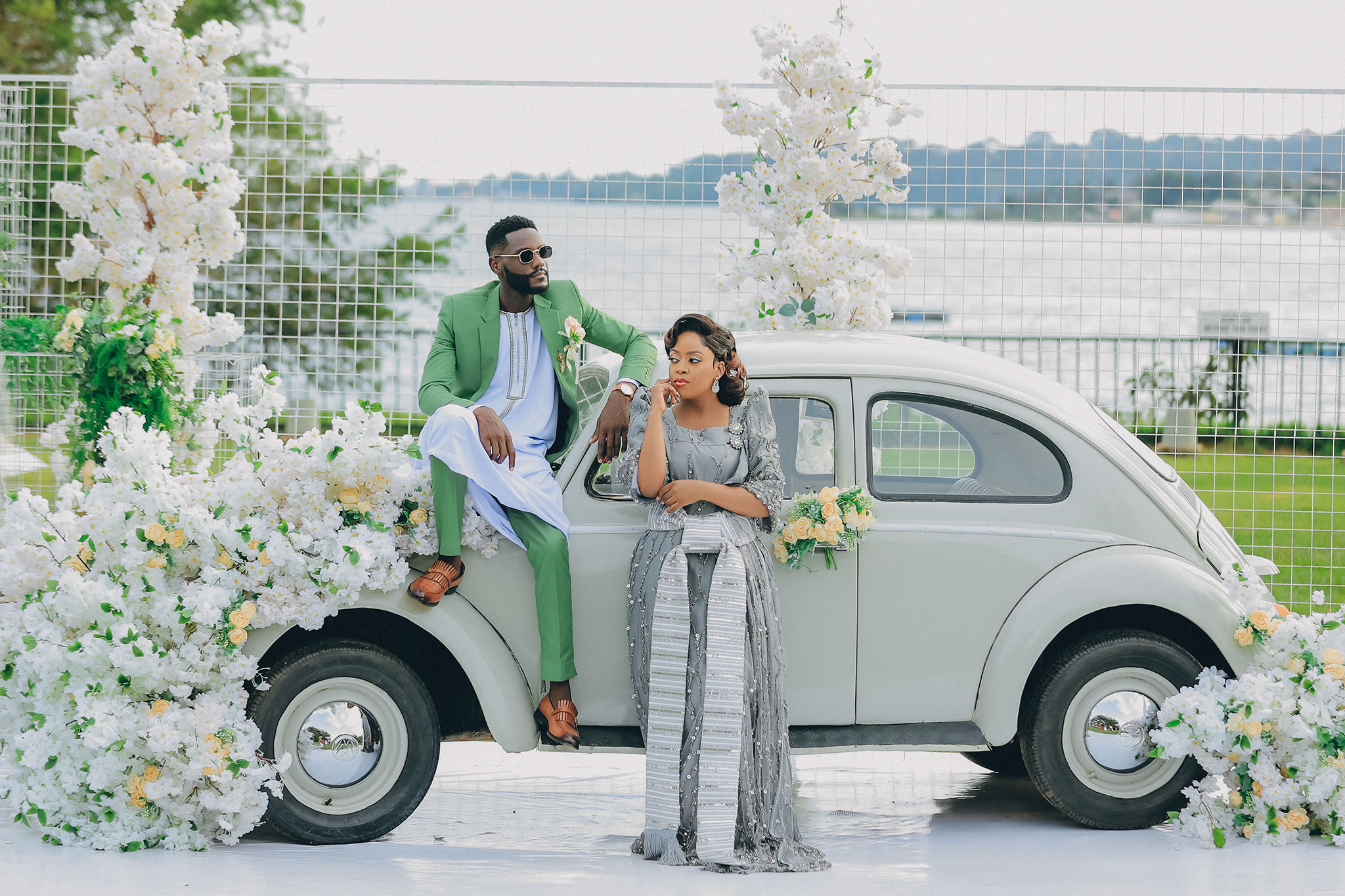 "The moment I figured out that she was the one, I wanted to marry her right away. Matter of fact, the start of our marriage journey through Kukyala was meant to happen three years ago, but then COVID happened. We had already set the dates before the pandemic struck from nowhere."
Mrs Nsubuga also recalls when she met Watson,
"It was at a wedding. I was 21, and he was 23. Time flies indeed. He will be turning 30 on December 25th. He is a Christmas baby."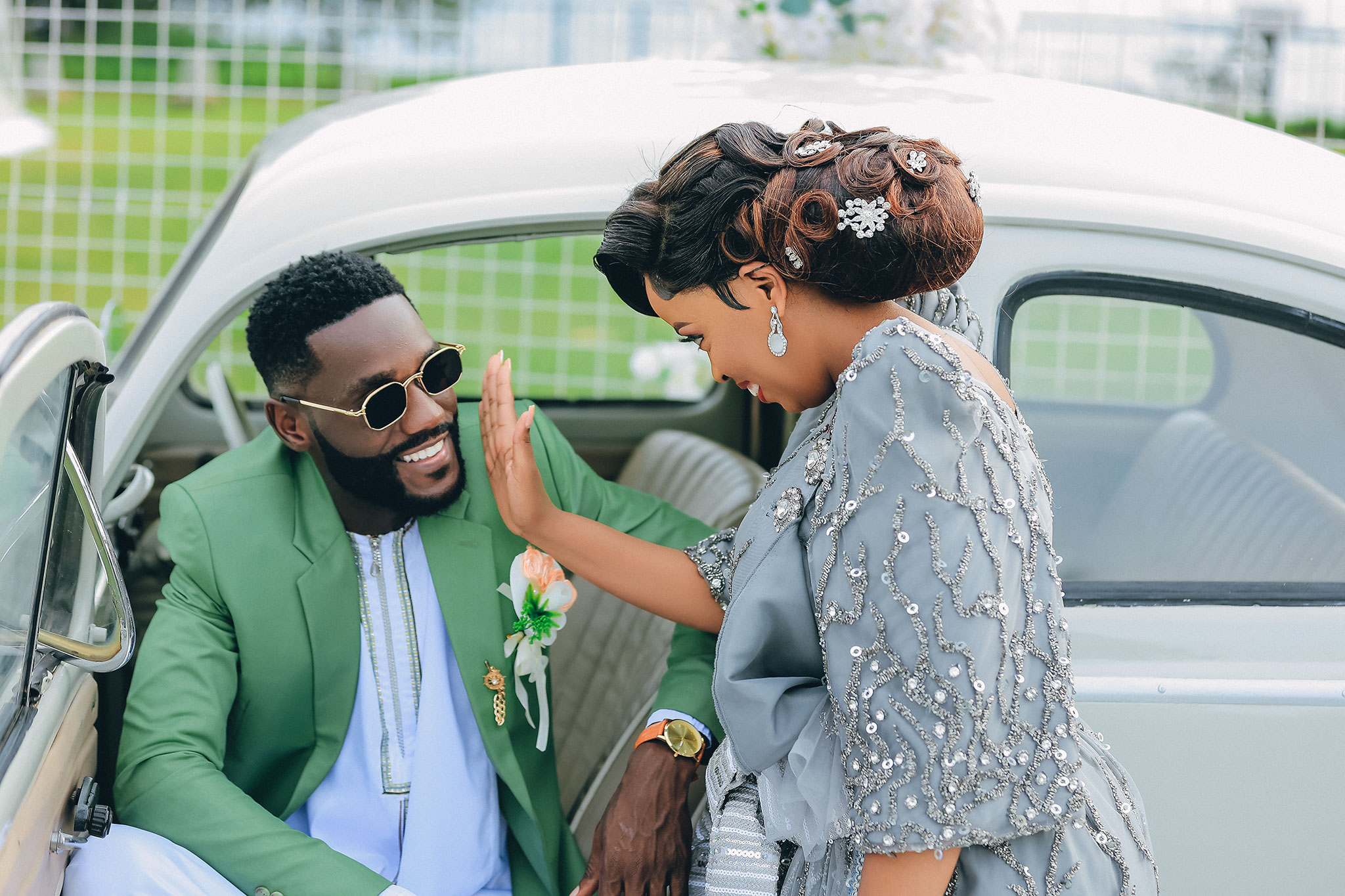 Being a photographer who sees many wedding ideas, Watson's Kwanjula did not look at all like the cultural traditional weddings the rest of us are accustomed to.
"I am a photographer who wants to always think out of the box. I wanted a Boho and Rustic theme, just like my slogan says on Instagram — with a lot of greenery. There are so many ways of getting to a specified goal but some people only see one. I always tell my clients to be unique but some think it is just a waste of time and is against cultural norms. I needed to be the example. I needed to be the change I wanted to be, to effectively reveal my vision to my clients. Everything was unique. From the photo booth and outfit colours to the ambiance of the venue."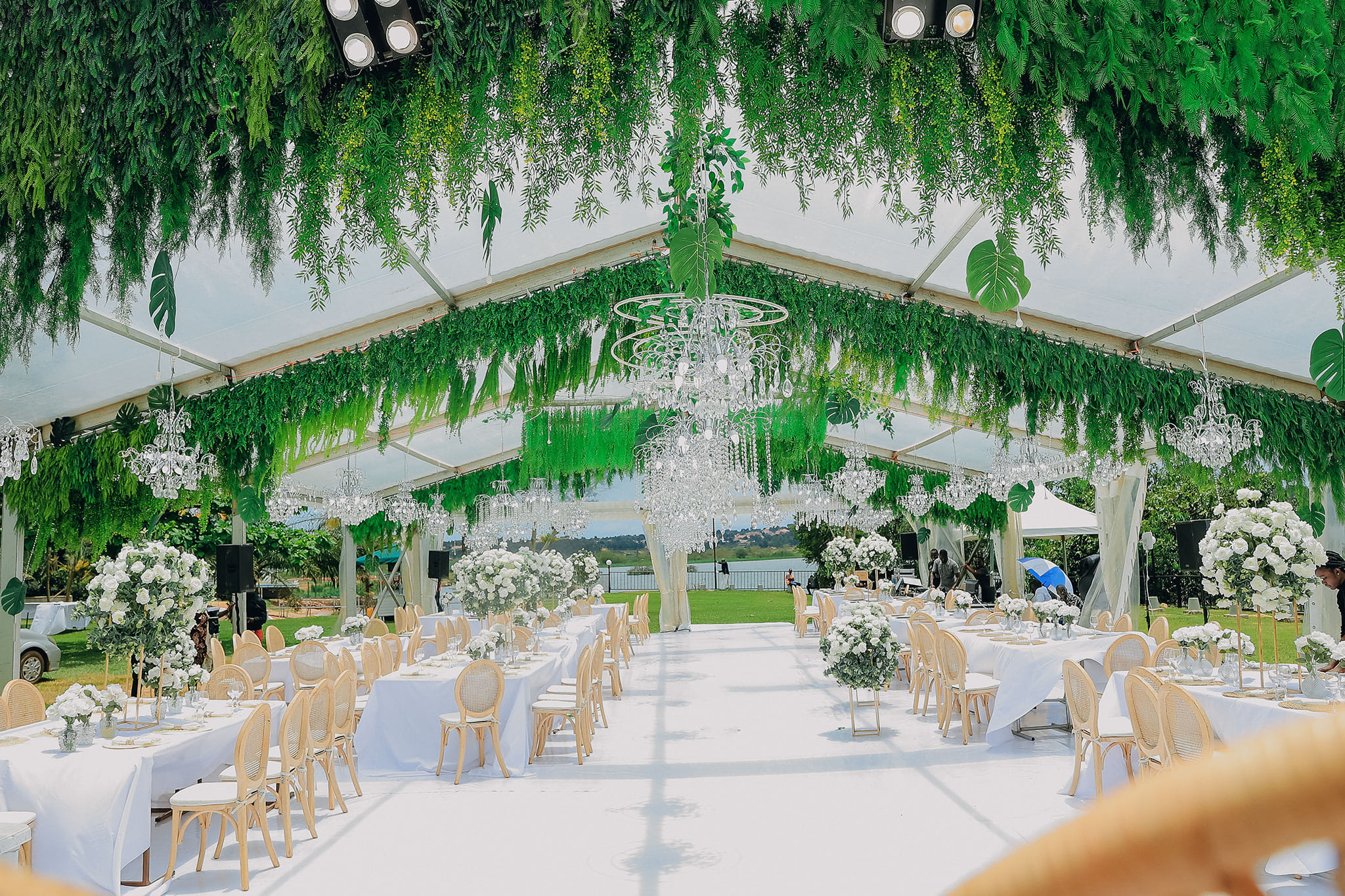 "The big day was 6th October 2022 at Kitinda Lakeside Beach and trust me, you will not believe I was at the location the whole night prior to the D-day. My weakness is I like nice and perfect things, so I troubled my decorator so much. I had to make sure she properly executed the concept. I was exhausted, but luckily by 11 am on the D-day, I felt normal again. My only worry was then about my wife's makeup and hair being done on time for the morning photo shoot in the decor," he explained.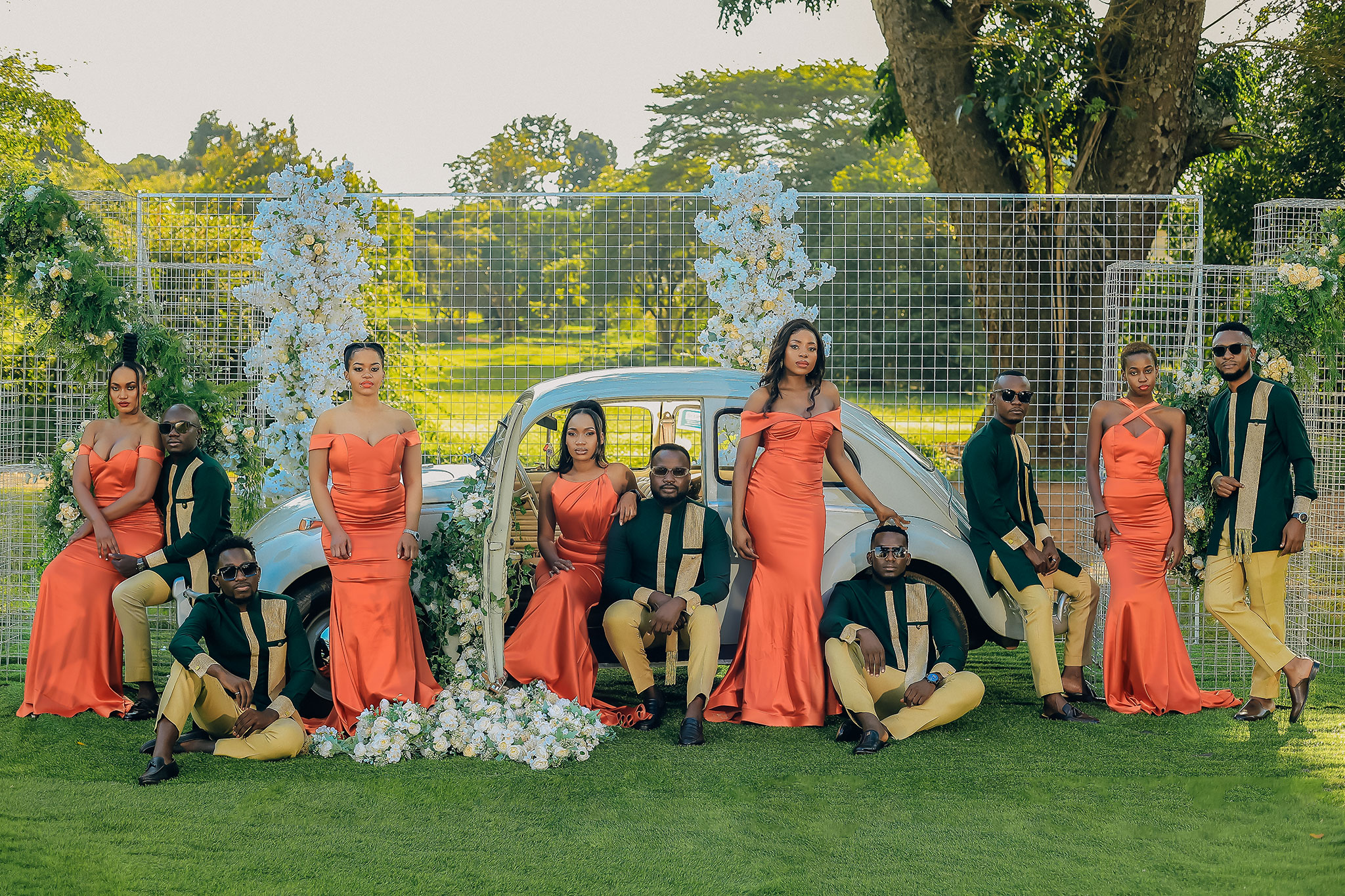 Watson went through many steps for his dream to be realized, from preparations, sketching and site visiting both during the day and night. It was also paramount to know how the venue would turn out, in case it rains or shines. All this was done keeping in mind that they had planned for 250 guests.
"I preferred an open venue. As I said, I look at all factors that can help me get beautiful and timeless pictures. I needed that drone shot of the golden hour when the sun is extremely orange from about 5 pm to 6:30 pm. I needed those sunlight rays passing through my skyline tent," Nsubuga passionately explained.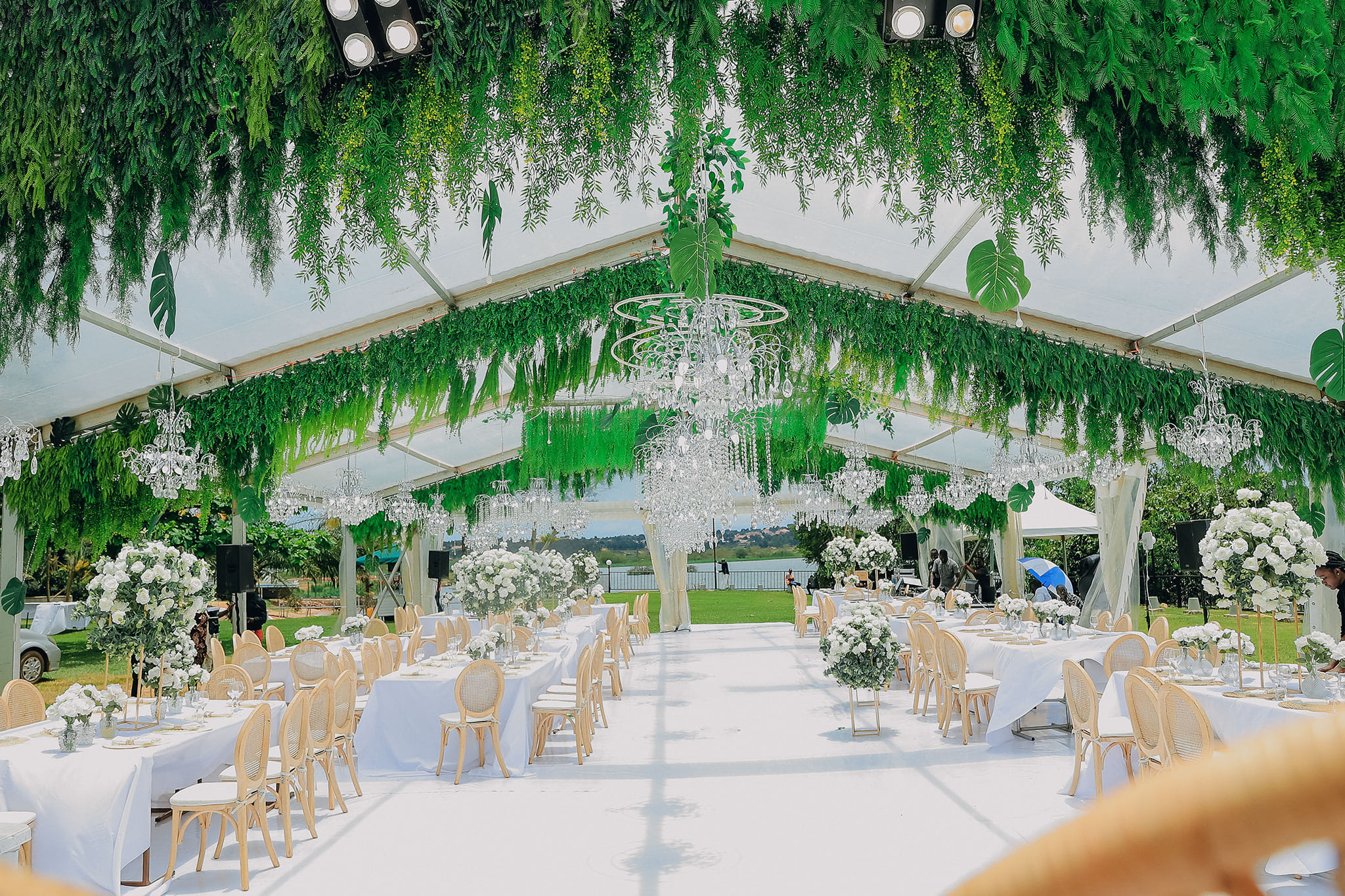 "I envisioned vibes through the wedding. I also planned an after-party that happened at a certain mansion in Munyonyo. We really had a lot of reasons to celebrate."
Watson then told us about his mind-blowing outfits,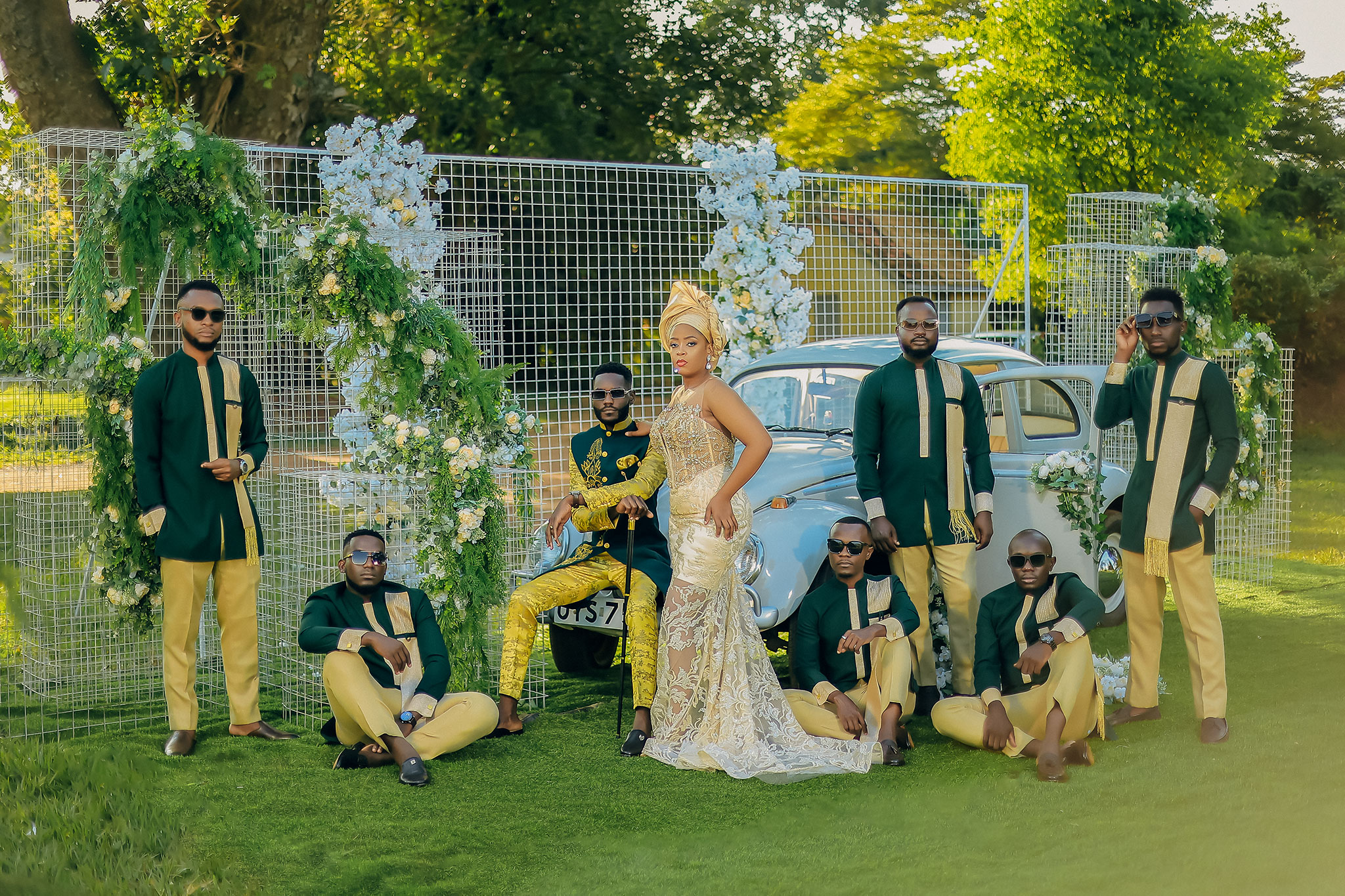 "My outfits tell a story. So many different cultures in one place, the diversity and love, to bring out the fact that I am a photographer.
I started from Rwandan to Asian to Nigerian, Ganda and also some bit of Arab outfits. All my outfits were custom made and I used three different professional tailors. Martin Larry of Larry Casual, Brenda Barigye of Bend the Trend and Amin of Noble Apparel. I really spent a lot of money on the outfits; 4.5 million for mine and my entourage, and 3.2 million for my wife and her team. I started working on them 4 months before the function date because they were sophisticated and needed time. In total, the entire wedding cost me upwards of 70 million shillings."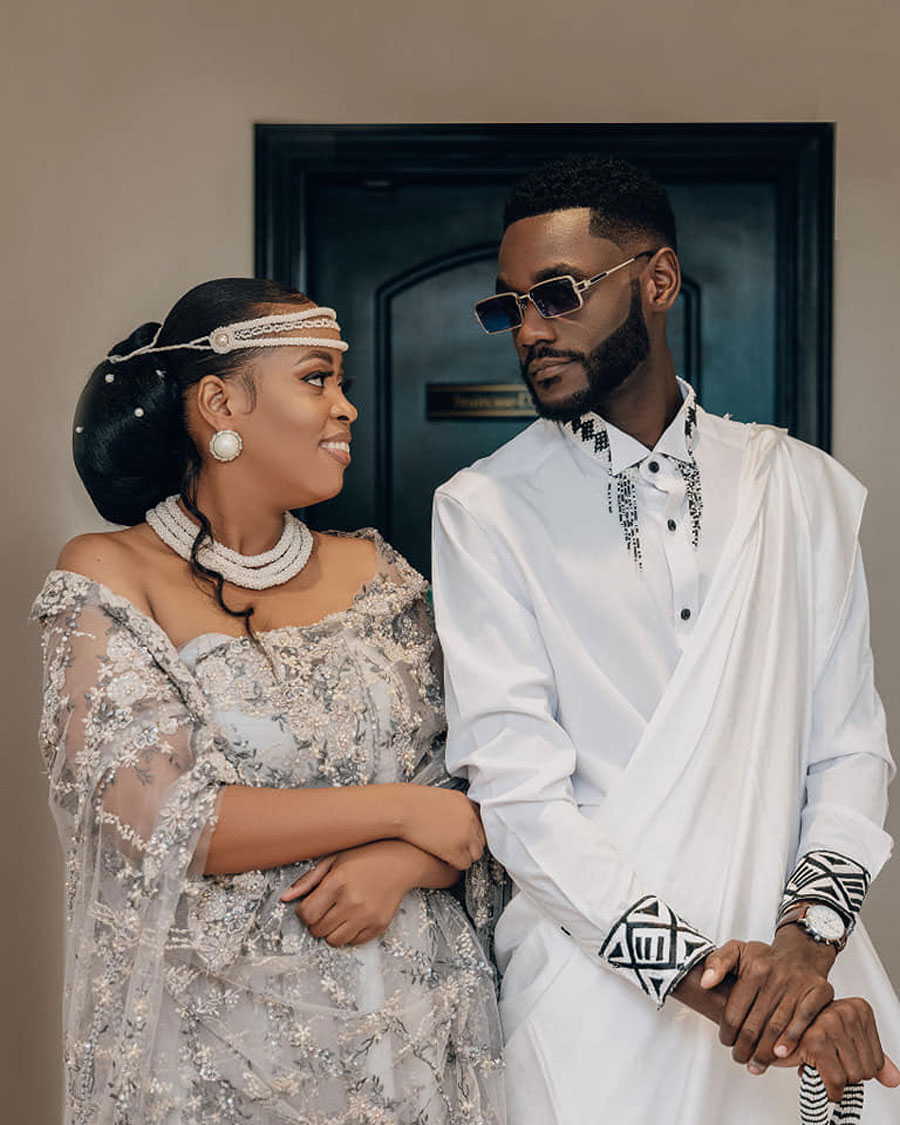 "Having these costumes ready on the D-day started with planning. I was so open with the boogezi(traditional wedding MCs) and my wife and I reiterated to them the program properly and early. We love pictures more than anything so every other thing has to rotate around them. We spent a lot so we had to show it all in the pictures. In fact, I had pre-shoots of those outfits one month before the wedding date."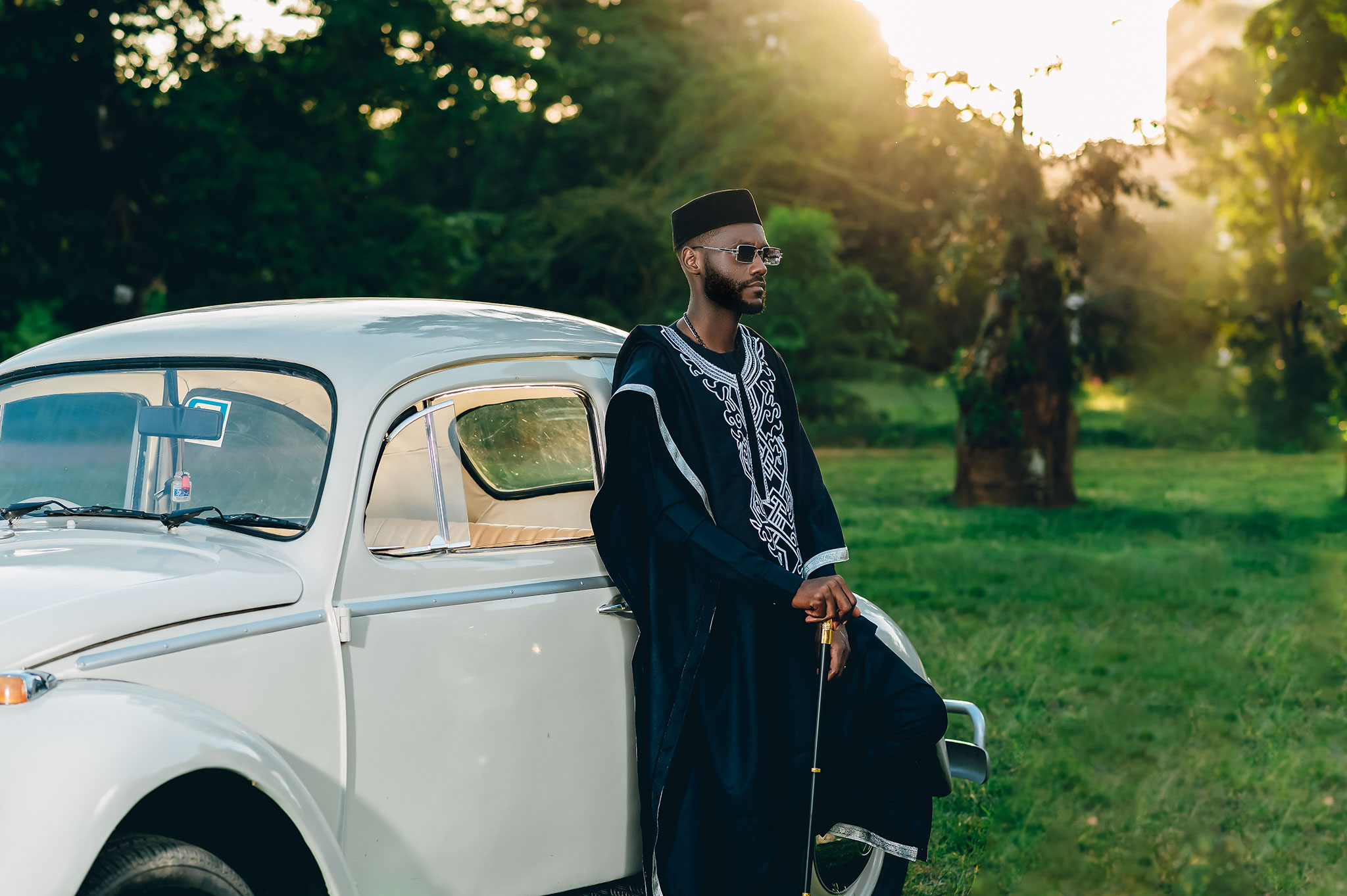 Their wedding was unique indeed, as the usual Kwanjula setting was not strictly followed,
"The decor was done by 8am, and I had the photoshoot with my wife and best man. We then went and linked up with the entourage before the function could start at 11am. We did the cultural ceremonies of kuzaala in my in-laws' home, which is a walkable distance from the venue. It was only a group of 10 that participated in this function, and we all returned to the venue and enjoyed the celebration."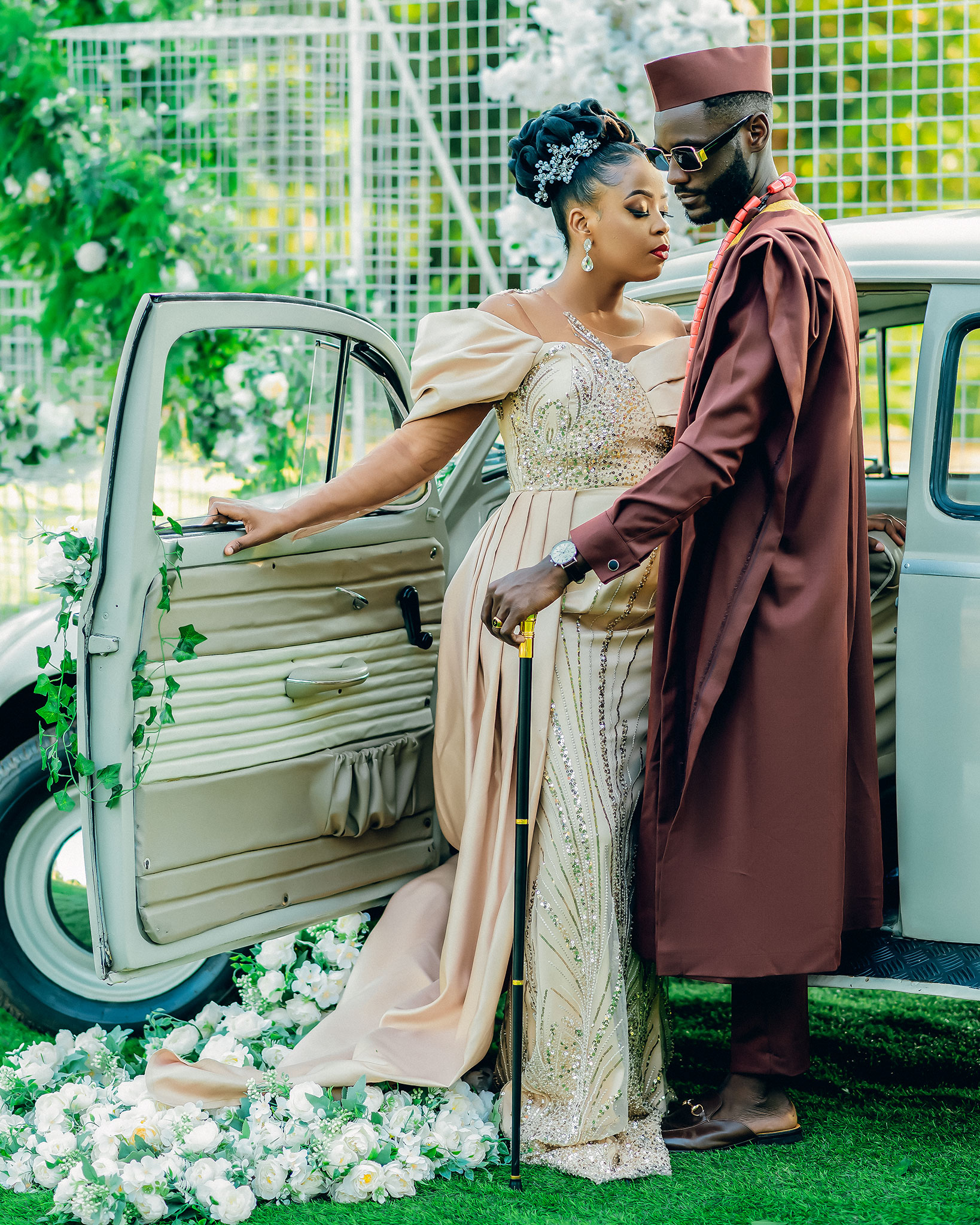 "People embraced the outfits with love. They were all caught off guard. With whichever outfit we would change, they would scream and clap. It was really a vibe. I actually had in attendance, four couples whose weddings I shot as a photographer, and also four couples whose weddings I am going to shoot in December; but trust me some had to change ideas for their own wedding outfits."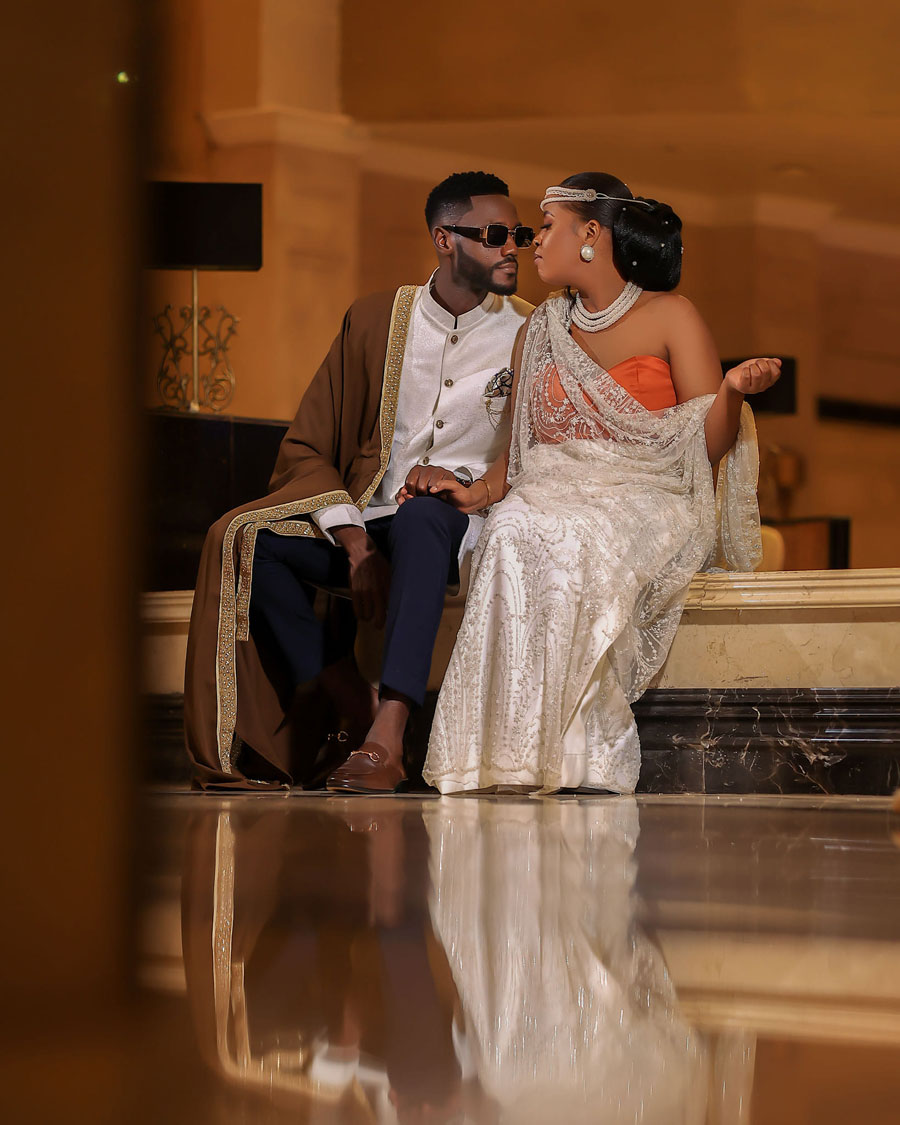 Nsubuga says he did not have many challenges while organizing his wedding, because he had planned and saved for his big day.
"I did not do meetings and most people were surprised when I just called them to attend. But of course, a few things came through like gathering the entourage in time for fitting into their outfits. It was not easy having almost a team of 20 people working around the same time."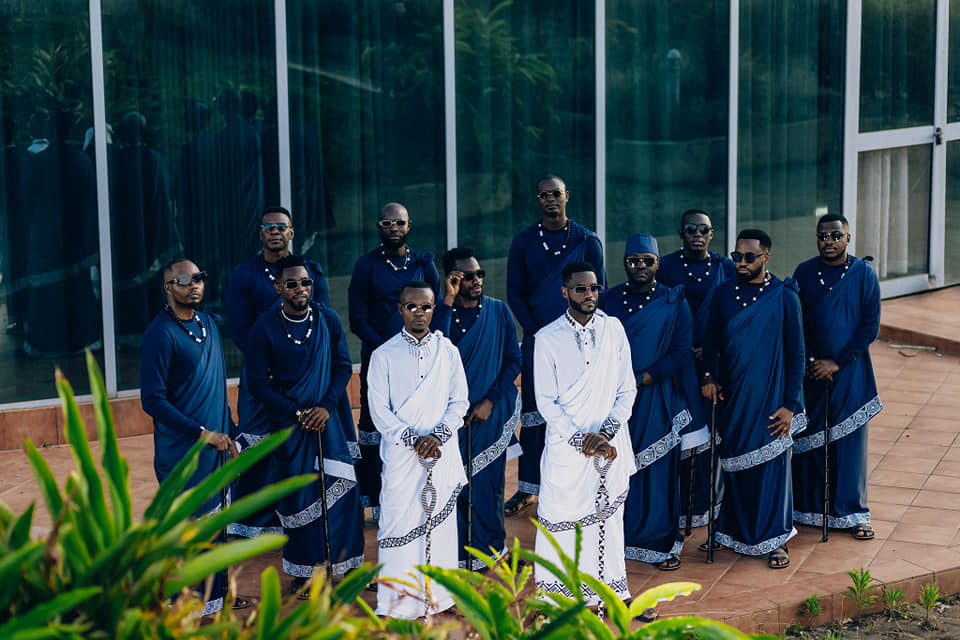 There is always this curiosity about how a photographer decides which photographer will shoot their wedding. Watson explained his thought process.
"Selecting a photographer came so easy for me because the work was done by my very own company. My boys were on set. It was just a game cause they already knew what to do and what we need. But also I contacted my good friend Luswata Samie of Samiez Weddings to come through and shoot some images because I like and believe in his touch and craft."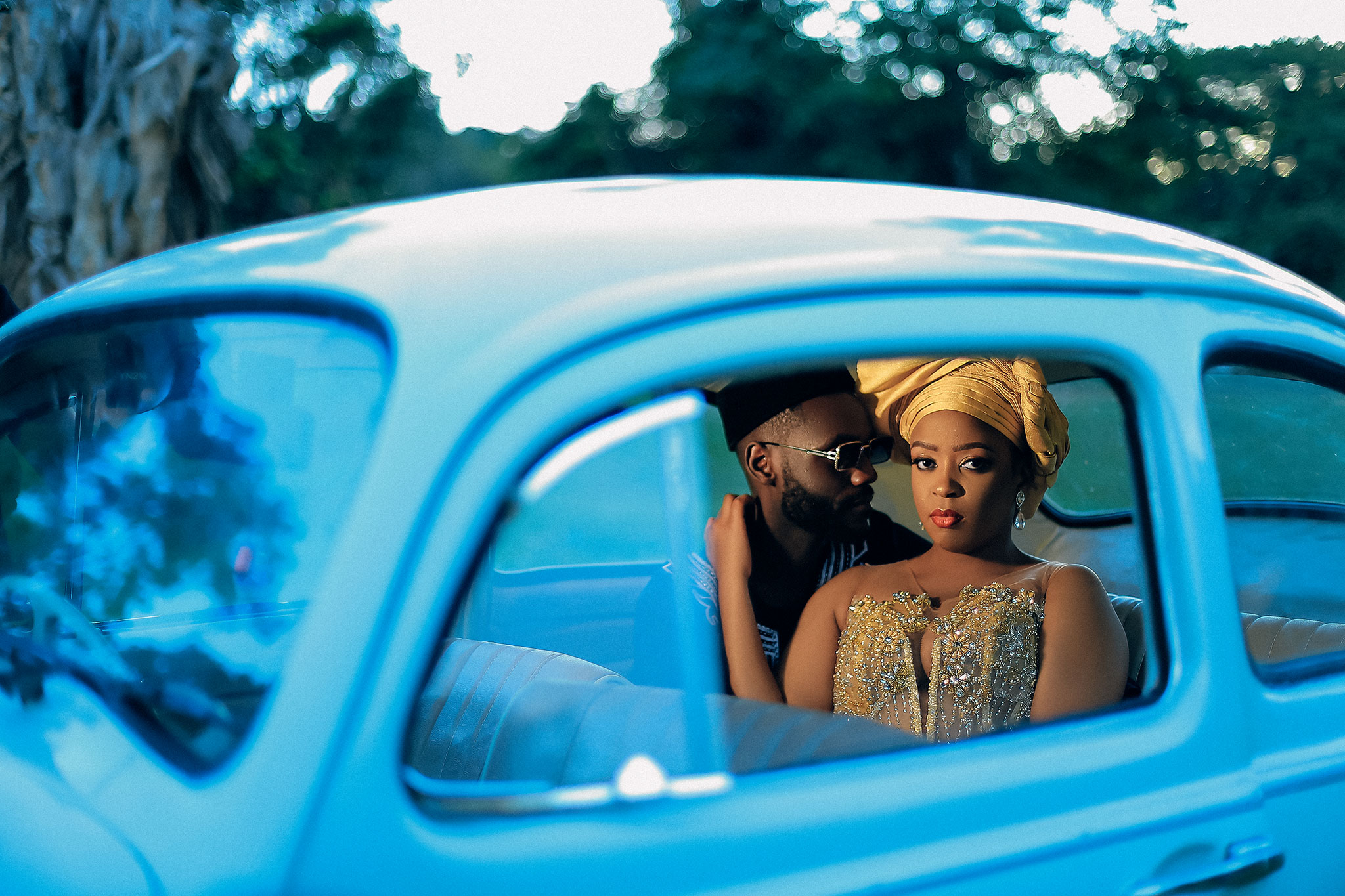 About challenges in marriage, the photographer revealed.
"I have spent quite a long time now with my partner. I needed a partner that would understand that midnight call when a client needs to place a booking or inquiry. I needed a partner who would understand the nature and scope of my work and most importantly the language of 'Hey dear, Hi love, Hi sweetheart' that we often use to address our clients, since most of them are ladies. So I honestly have not found any change or challenge even after the wedding."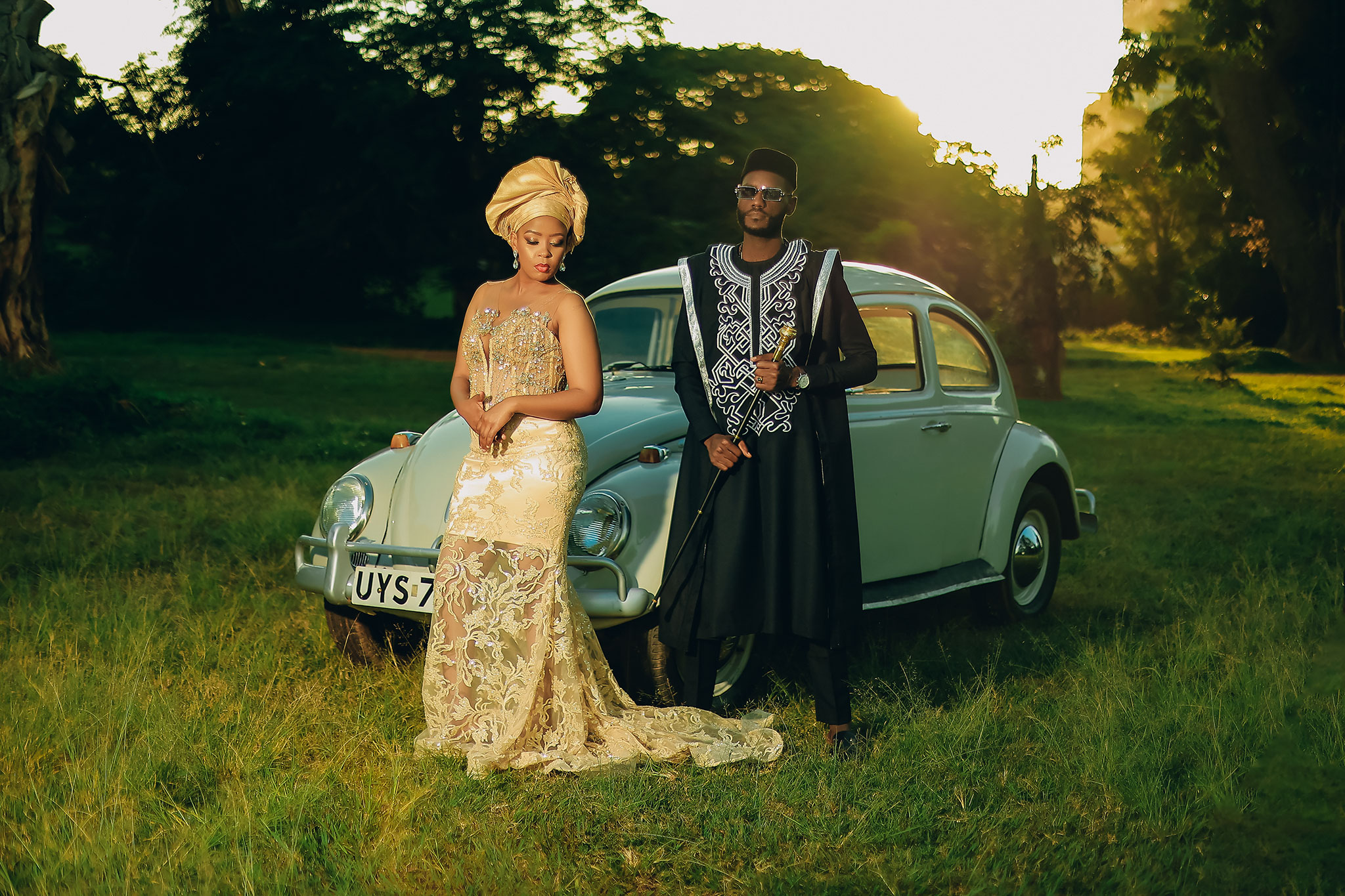 He also had some advice for those who would like to have a wedding like his.
"Save as much as you can. Do not rely on friends and family for contributions. Create enough time for your event. Do research on your theme. Aim to be different. Do not do what so and so did just for the sake of it. Do your thing, but above all make both parents on both sides understand your concept. I believe it is not against cultural norms and values to shoot pictures in the decor before the start of the event. The reason is to have great amazing pictures in your expensive decor before it is disorganized."