By Rashim Nabanja                 
On the 22nd of June 2019, Mr Edmond Epongu, an associate at Sebalu and Lule Advocates and Flavia Kiconco, an auditor at Simba Telecom exchanged vows at St. Augustine Church Makerere.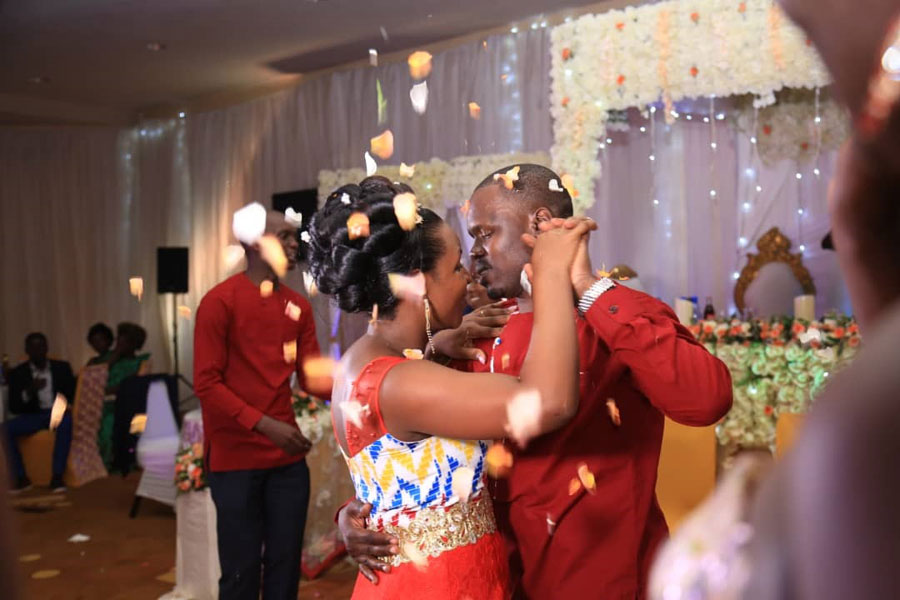 The couple reached out to My Wedding appreciating how the website helped them organise and put together some aspects of their glorious event. Flavia reveals that while browsing the internet, she came across a post from My Wedding shared by NTV Uganda. Following the link would later reveal a website with a lot of free wedding advice.  "It really helped me in planning my wedding. I read about how I could manage the number of guests at my wedding (helped me to prioritize when cutting down on guest numbers to fit in our budget), I got tips on the best wedding gowns to choose, outfits for the entourage, and decoration. What I loved most was the idea of women in nightgowns on the morning of their wedding and I sure did it with my bridesmaids," Flavia reveals.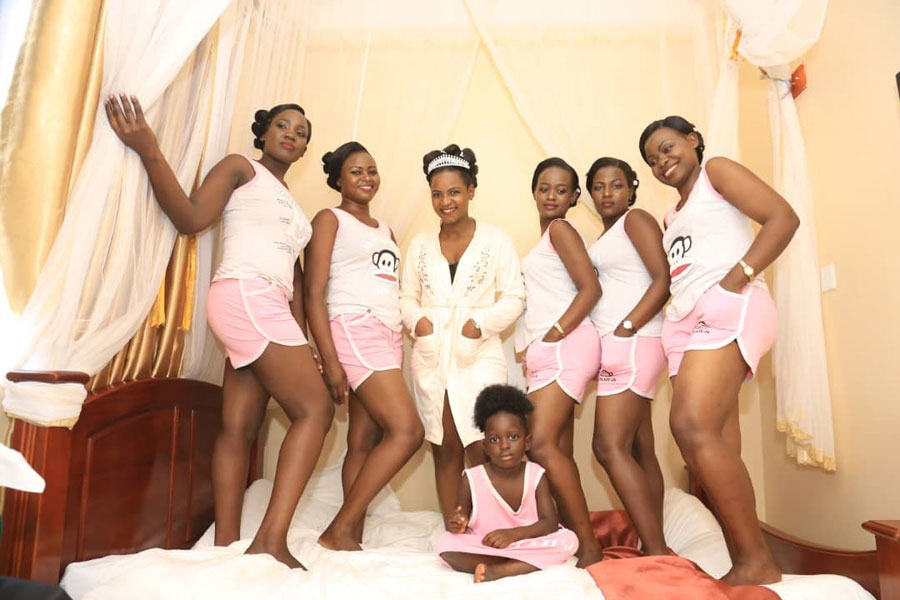 The two love birds were happy to share their love journey with us.
How they met
Edmond and Flavia met way back in 2012 while studying at Makerere University. Flavia was in her 2nd year offering a degree in education and Edmond in his 3rd year of law. "I was from an exam and was going by my business when this guy approached me. He asked where I stayed and I lied saying I was commuting yet my hostel was just around the block," says Flavia. Unlike Edmond, Flavia barely knew that this was just the beginning of their love journey. "After two days of meeting Flavia, I had already known she was the one I wanted to date. Her appearance and character captured my attention," Edmond reveals.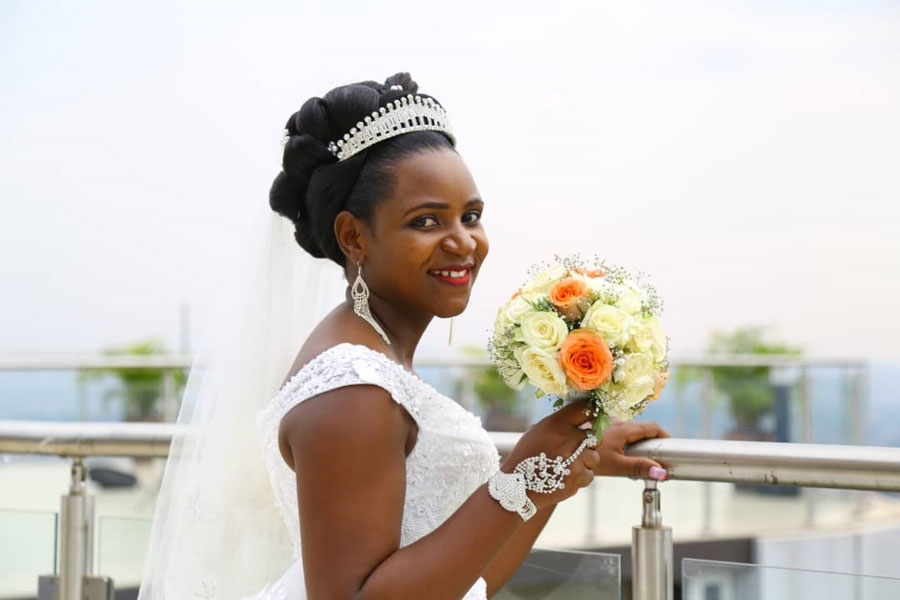 Courtship
Asking Flavia out to be his official girlfriend was a bit tricky. Edmond got turned down a number of times before he got the official yes. Edmond says it could have been partly because of his involvement in politics at the university, something he believes she had an issue with. "The first time he proposed, I didn't take it seriously because we were at a voting rally and that is not how I pictured being asked out," says Flavia. Flavia always pictured a proposal to be special such as taking place in a restaurant or going out for dinner or lunch.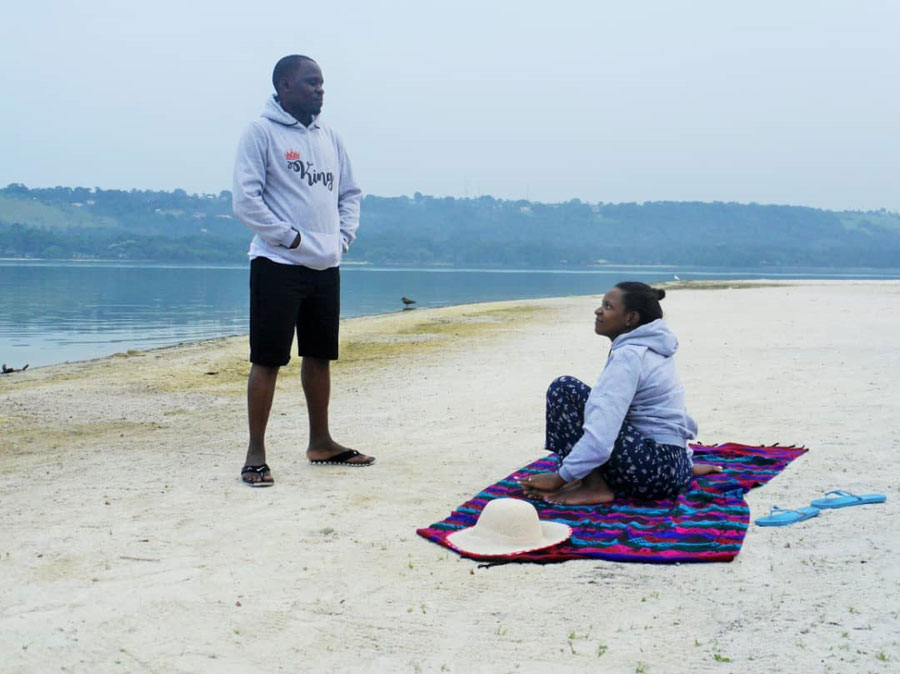 The two thus settled on being friends until about a year later on Independence Day after an outing when Edmond expressed his feelings towards her again. This time, Flavia also confessed her feelings towards him but with yet another condition. "She said she loved me too but we couldn't date," says Edmond. Flavia gave the excuse of studies but to Edmond, the fact that she had finally confessed her love for him was enough.  Towards the end of campus, the two started dating.
What made you realize it was time to make it official?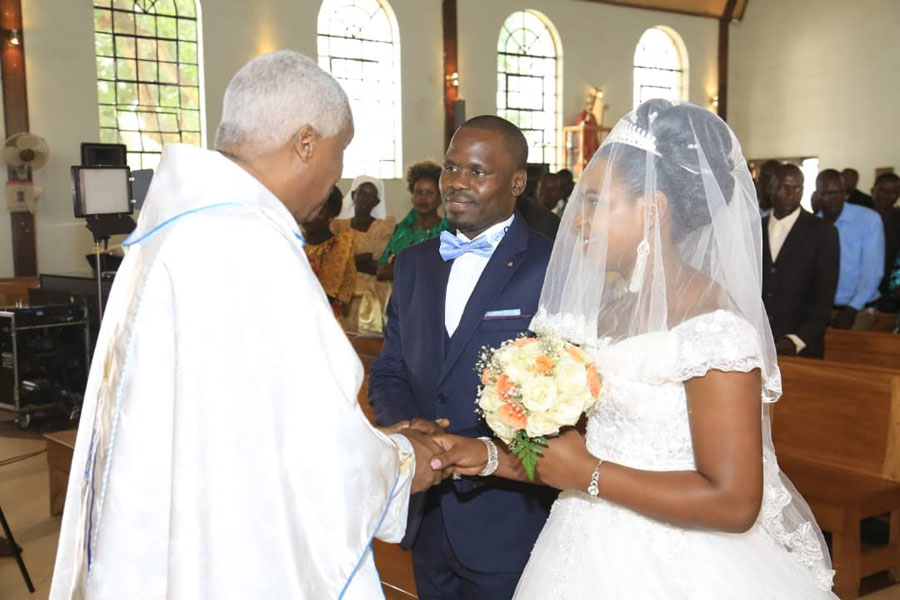 Edmond: Flavia was a lovely lady and I admired her because she was patient and kind. When I left campus, I didn't have much and wasn't doing well financially, I was thinking of going back to my parents' home but she did not agree with the idea. I rented a single room around town and she was by my side all the time. This made her special to me so in November 2016, I proposed a visit to her parents. The fact that Flavia has been patient for a wedding until now makes her one of a kind.
When and where did the introduction and kukyala take place?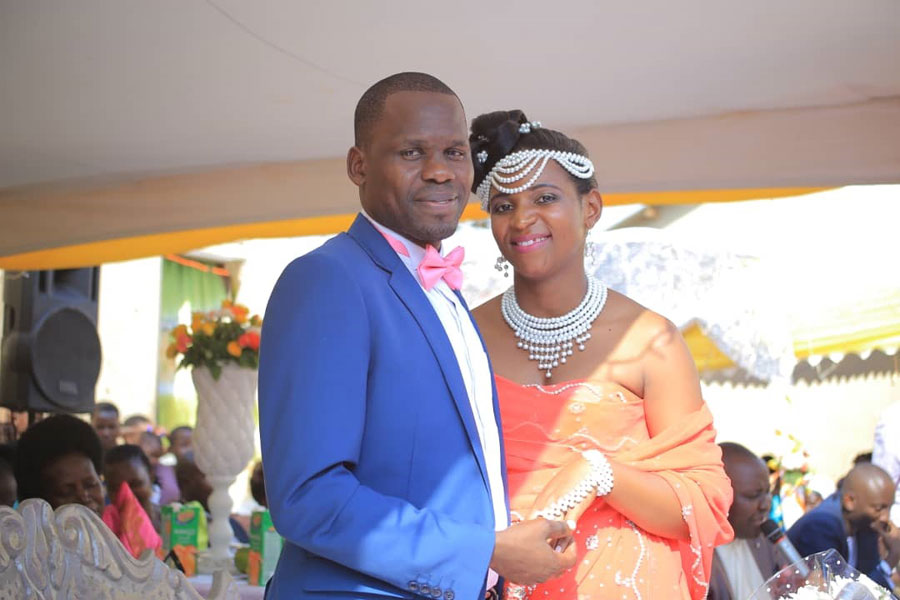 Edmond: The kukyala happened on January 13, 2017. I promised to go back for the introduction on the same date the following year but it wasn't possible because it wasn't a weekend so the introduction happened on January 14, 2018.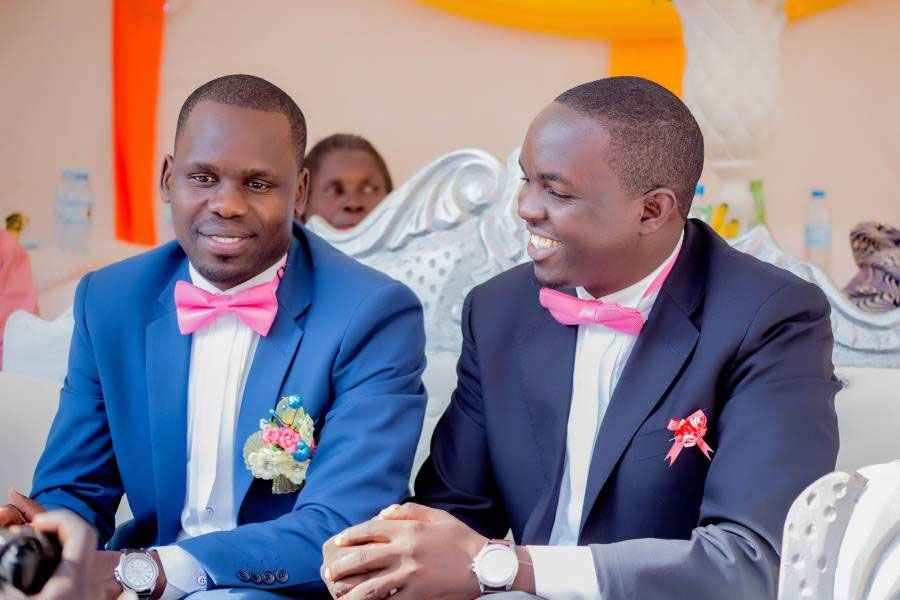 Flavia: They took place at my parent's home in Kireka.
Tell us about the wedding ceremony.
Edmond: We had our wedding on June 22 this year at St. Augustine Church Makerere where we exchanged our vows and later had our reception at Royal Suites Bugolobi. We had over 225 guests. We had planned a guest list of over 250 people and 225 showed up, so the venue was enough for all the guests and everyone was properly catered for.
How many people were part of your entourage?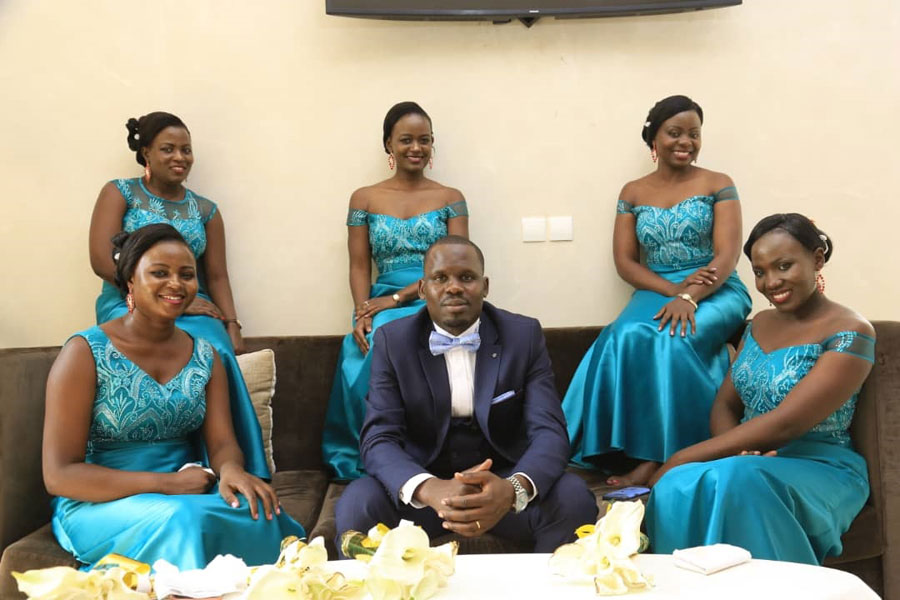 Flavia: Our entourage had five bridesmaids, a matron, and best man, page-boy and a flower girl with no groomsmen.
How did you raise the funds?
Edmond: Our budget was Shs39 million. We raised 30% of our funds and the rest were mostly contributions from friends and relatives. They were very generous. We actually didn't go out of budget, and neither were we left with any kind of debts. Our funds were enough and by the time the ceremony was done, we had a balance that we offered some of our guests money to transport them home. We even managed to secure an Uber to deliver our wedding gifts home.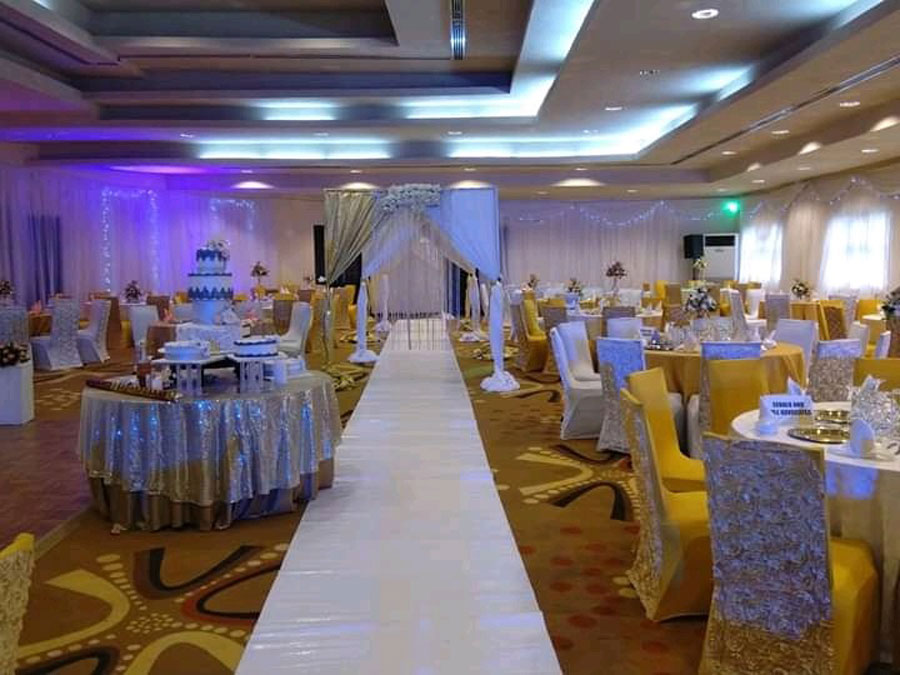 How did you manage to utilize your funds properly?
Edmond: Before the wedding, we used to have one on one conversation with our guests so that we could find out what they preferred to drink. This helped us to avoid spending money on drinks that would be put to waste in the end.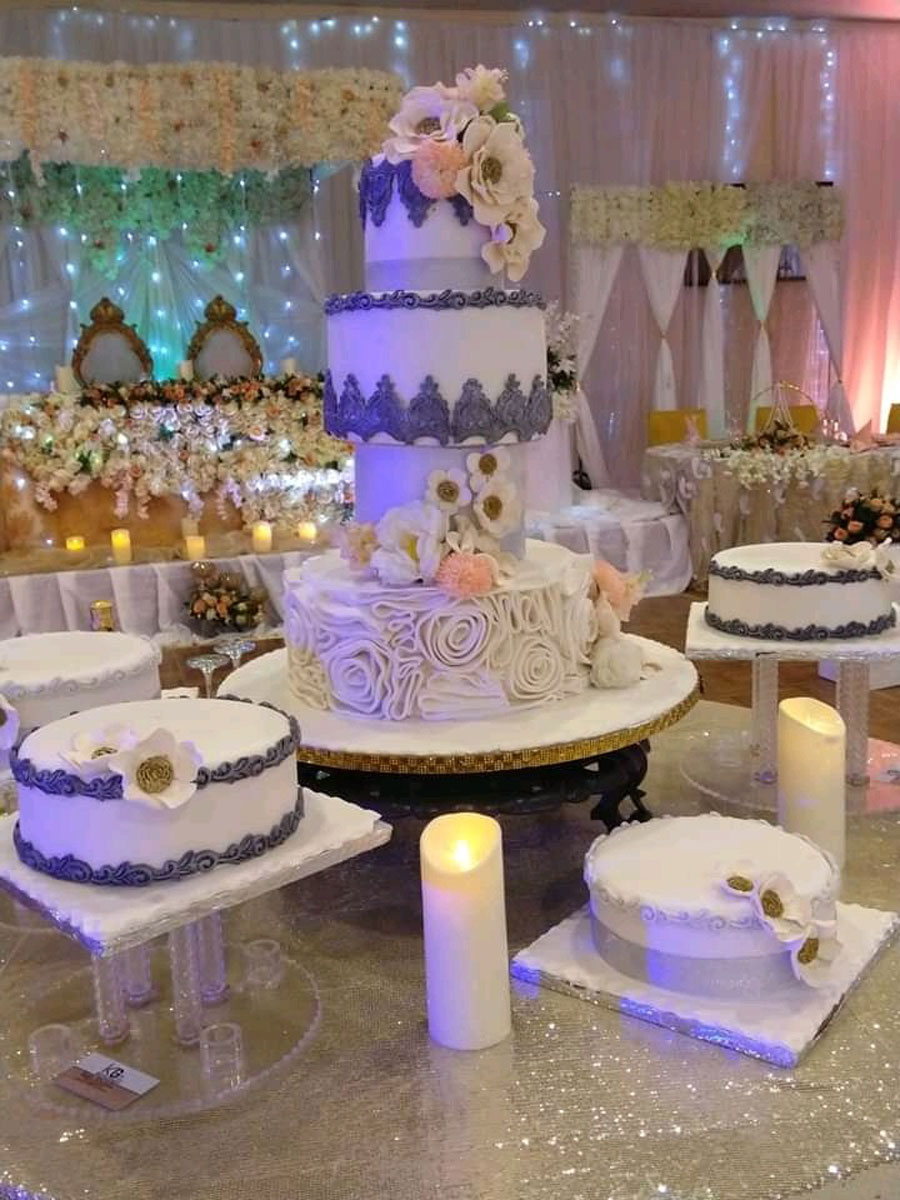 How much did the food cost?
Flavia: A Plate of food was at Shs70,000 and each plate came with a drink.
What mistake do you think people make when it comes to handling their wedding finances?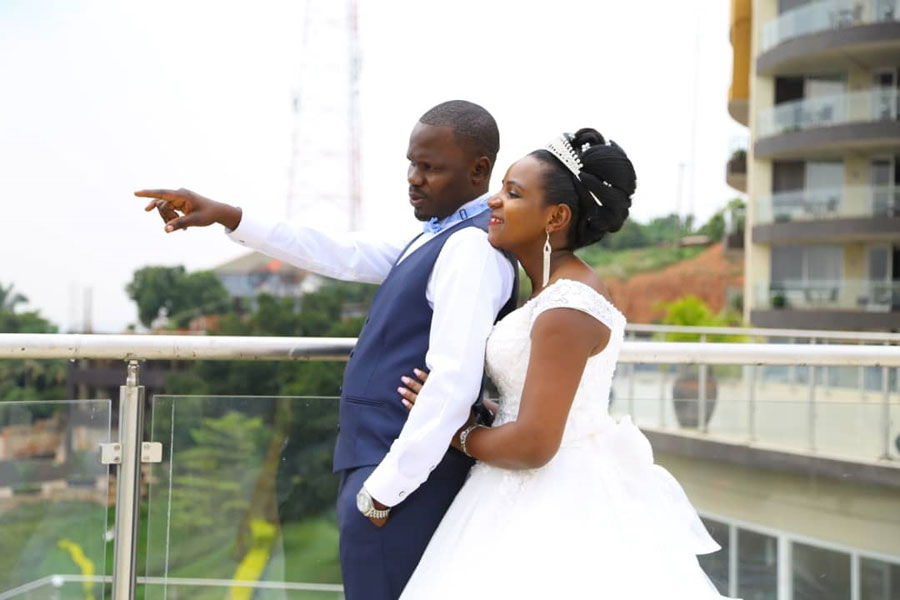 Edmond: Most people start planning a wedding without a limit to the budget. They forget that it is the most important point when budgeting for your wedding. You have to set an amount, which you can't spend beyond, or else you will keep adjusting the budget hence mishandling the finances available.
 What inspired your choice of outfits and makeup?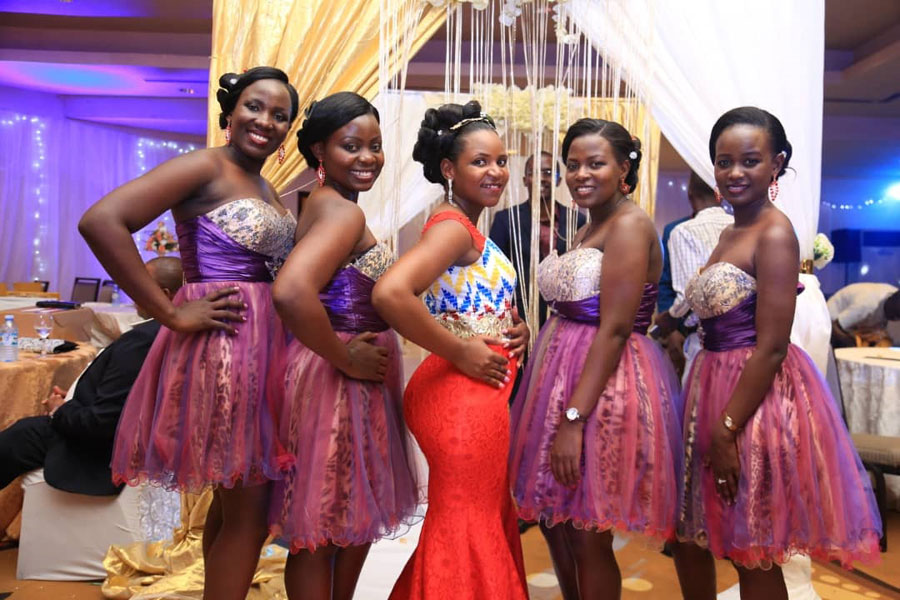 Edmond: To us, simplicity was key, we didn't want anything that we were not comfortable with. I loved my wife's gown because it was simple but elegant. It didn't give us a hard time like having to be held at the back. We sponsored our wedding outfits and for the changing outfits, we were dressed by Claire Collections, which is owned by a friend who offered to dress us as a wedding gift
Flavia: For my makeup, I hired my usual salon lady to do something simple since I am not a fan of too much makeup.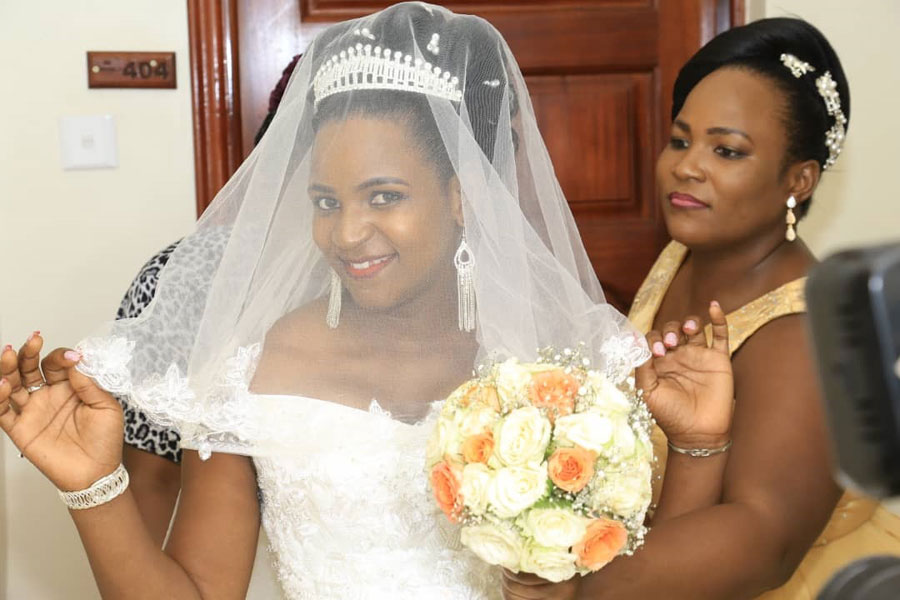 Where did you go for your honeymoon?
Flavia: We had our honeymoon at Kalangala Island at Victoria Resort Hotel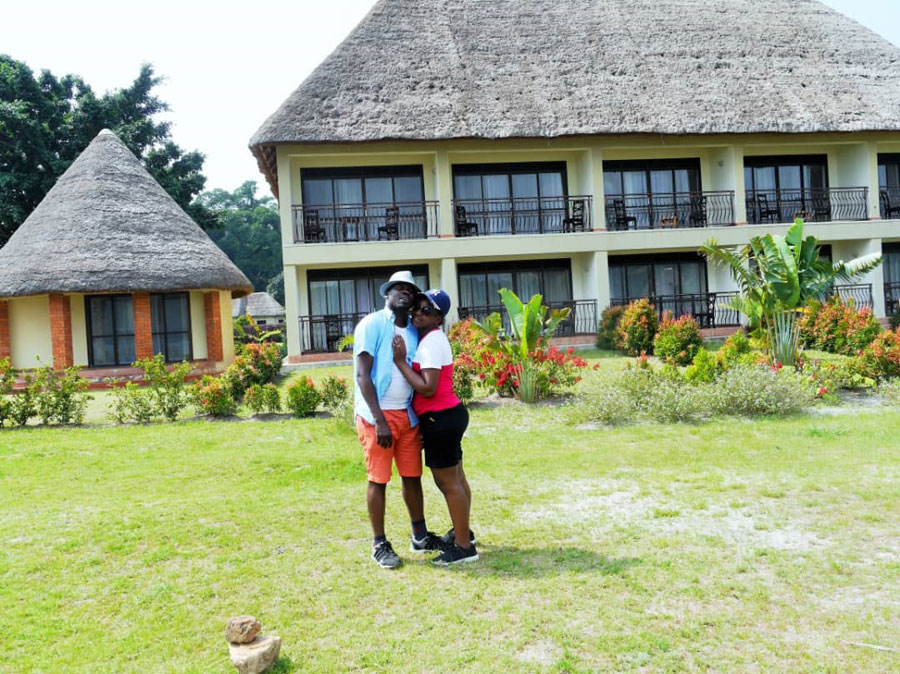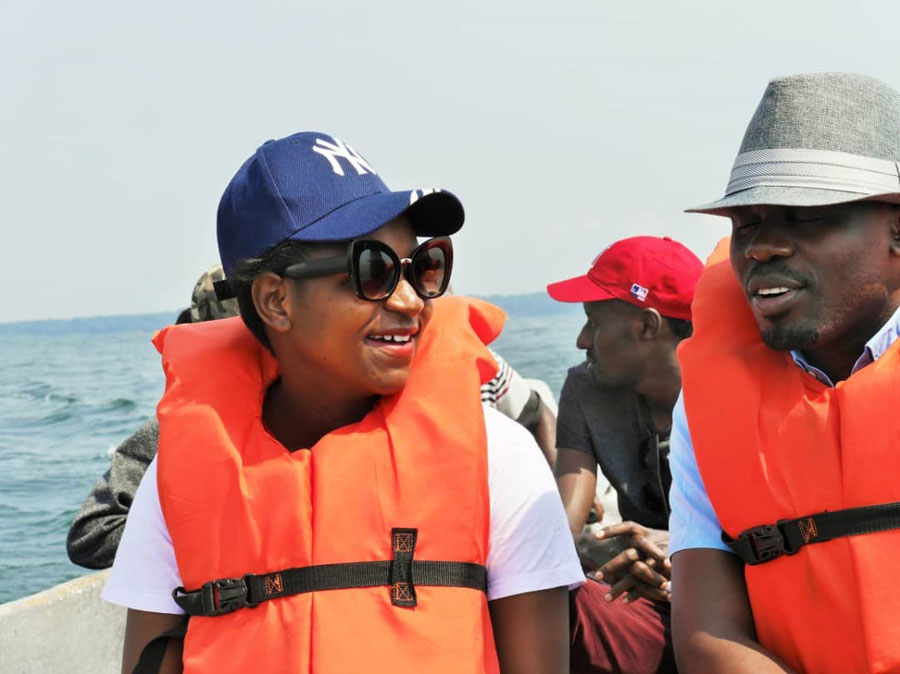 How long was your honeymoon and how much did it cost?
Flavia: The honeymoon cost us an amount of Shs5 million. We were there for a week.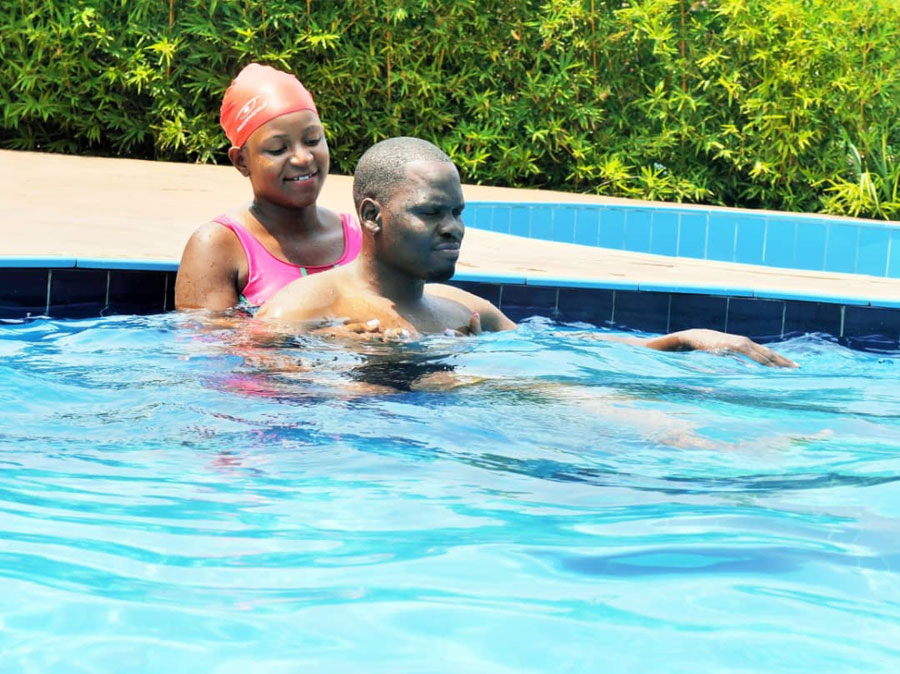 What activities did you enjoy during your honeymoon?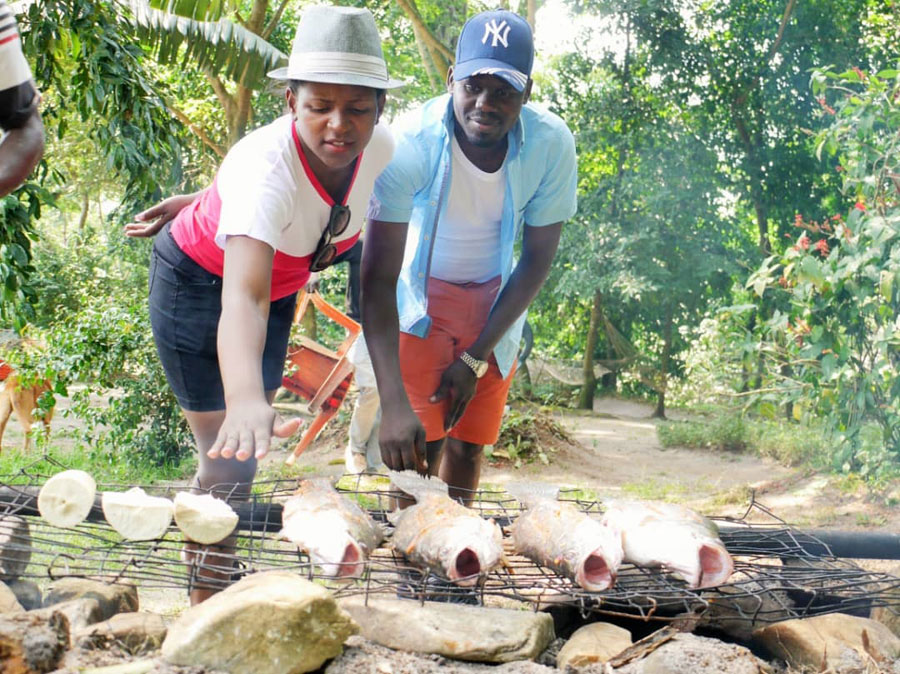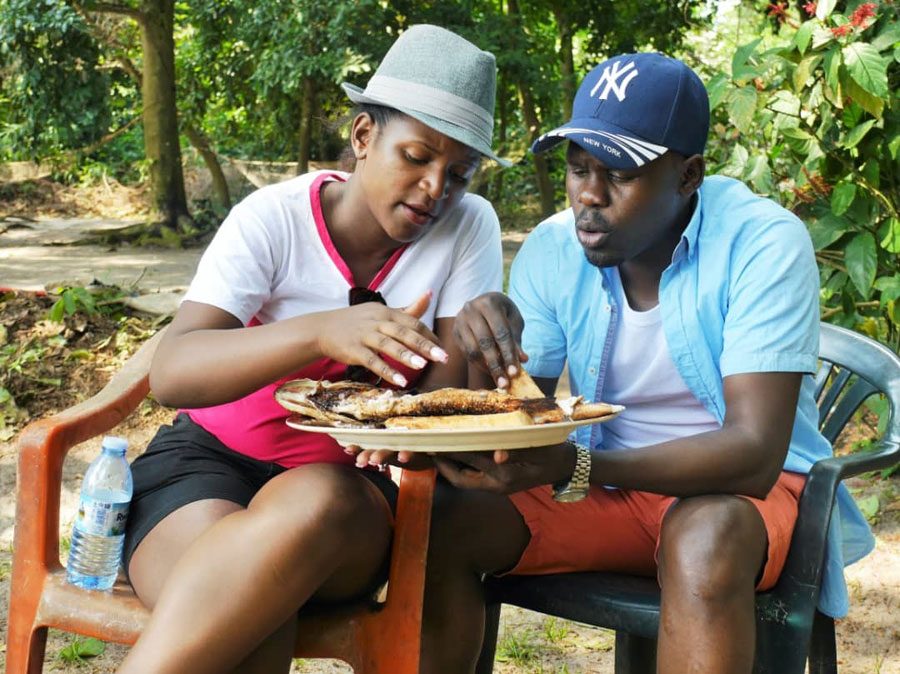 Flavia: We relaxed our minds and enjoyed swimming, camping, touring the island and great moments at the beach. Happy Tours Company catered for our touring. They would pick us up from the hotel and then take us back later in the day.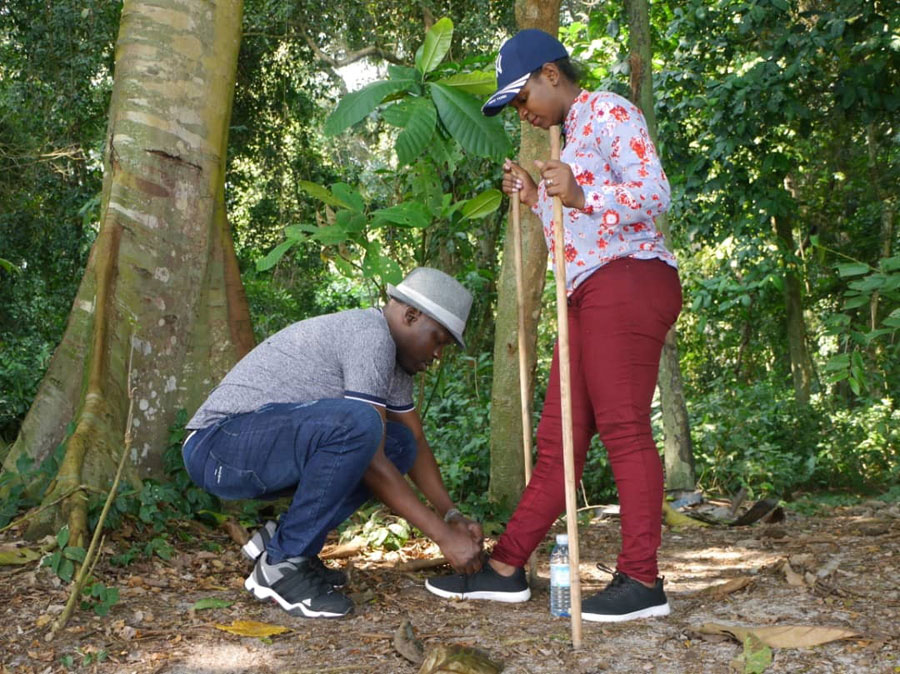 What things would you advise a woman preparing for a honeymoon not to forget?
Flavia: Floral dresses, tops, and colored shorts are a must because they will make your photos turn out beautiful. If you are going to an adventurous area, carry sneakers, sunglasses and hats/caps. Beachwear is a must plus, of course, some sexy lingerie.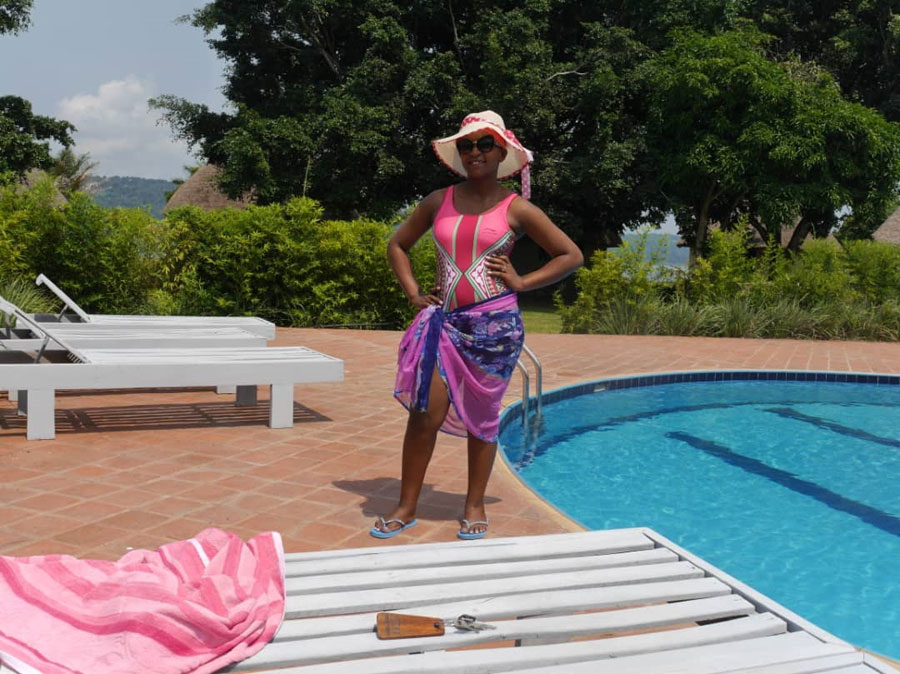 Do you wish you had done anything differently?
Flavia: There were no regrets, everything turned out perfect as we expected.