By Claire Balungi
Beauty, we know, is relative, and expensive doesn't always bring about beauty. A simple wedding may mean cutting as many costs as possible while avoiding expenditures on unnecessary luxuries. However, Cissy Mukiibi Kiwewesi, a wedding planner running Precious Events Managers, who boasts of over 20 years in the business says one can have a smart wedding without necessarily having to do away with beautiful things.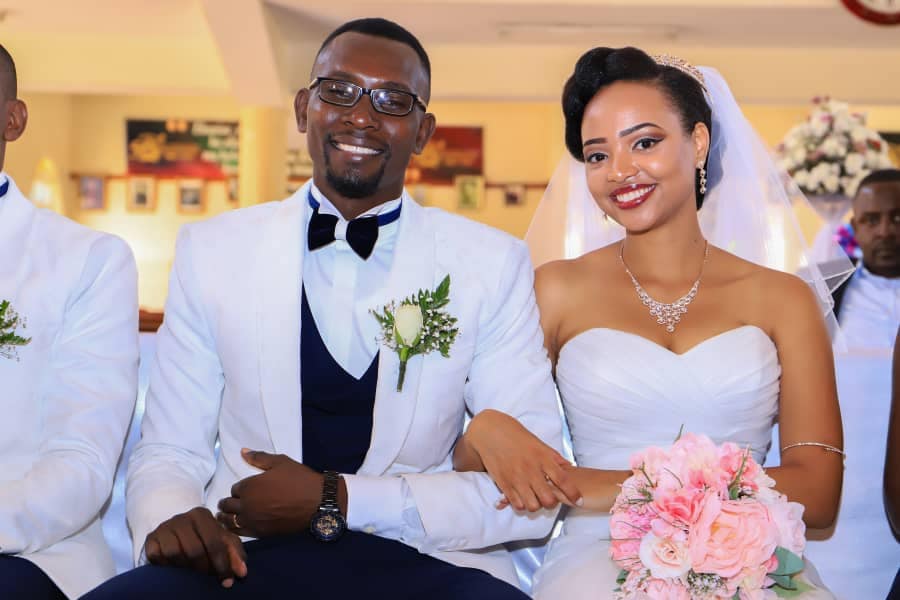 We spoke to a couple who had a wedding at Shs10m and they shared with us what they prioritized.
Mr. and Mrs. Wamani pulled off a beach wedding of 50 guests at Shs10 million by using friends as service providers who heavily subsidized costs for them. Things like the wedding suits and rings were individually catered for off the budget. The bride's dress went for Shs 850,000. She worked with her tailor to design her dress which she made with a detachable train so she could just take off and have a fresh look for the reception.
The couple's priorities were cake, décor, photography, transport, a music system and an emcee. Photography which was done by their friend was at Shs1m and it came with a photobook of Shs400, 000, 400 softcopy Google-drive photos and a DVD. Food and furniture were on the venue- Nyange Resort and Marina as long as each buffet plate and drink was bought at Shs45, 000. They had both church and reception at the same venue. Church cost them only Shs300, 000 to get a license from Uganda Registration Services Bureau (URSB) so that they gazette beach, where they took their vows. The bride's father who is a lawyer helped with that. Finally, a friend designed an e-card for them which they used to invite their 50 guests via WhatsApp. Their venue package also came with 2 free nights of honeymoon.
In the event of having to run on a budget of Shs7million-10million, what should be considered? Cissy answered a few questions a couple on a low budget may have.
What's a simple wedding, considering a budget of Shs7-10m?
Cissy: That depends on the number of people. What determines the quotation of a wedding is;
Reception venue, which helps to determine transport costs.
The number of guests attending; you get to know how many chairs, tables and how much stuff is to be used on a table setting.
What kind of wedding is it?  is it theatre style, dinner style, corporate wedding?
If the budget of Shs7m-10m is covering about 50 people, something beautiful could very well fit into it.  Many costs can be cut off of the venue and decoration.  Our focal point as planners is the high table, then the walkway, and eventually you look at the tables and the general set-up.
With such a budget, you can effectively make a place look beautiful by using chrome chairs, which could go for about Shs30,000 per piece for the high table and the VVIP like the parents, then  Chiavari chairs for the rest of the guests since they don't need to be covered with linen. Whatever the design, the guests' table set should match up to the high tables.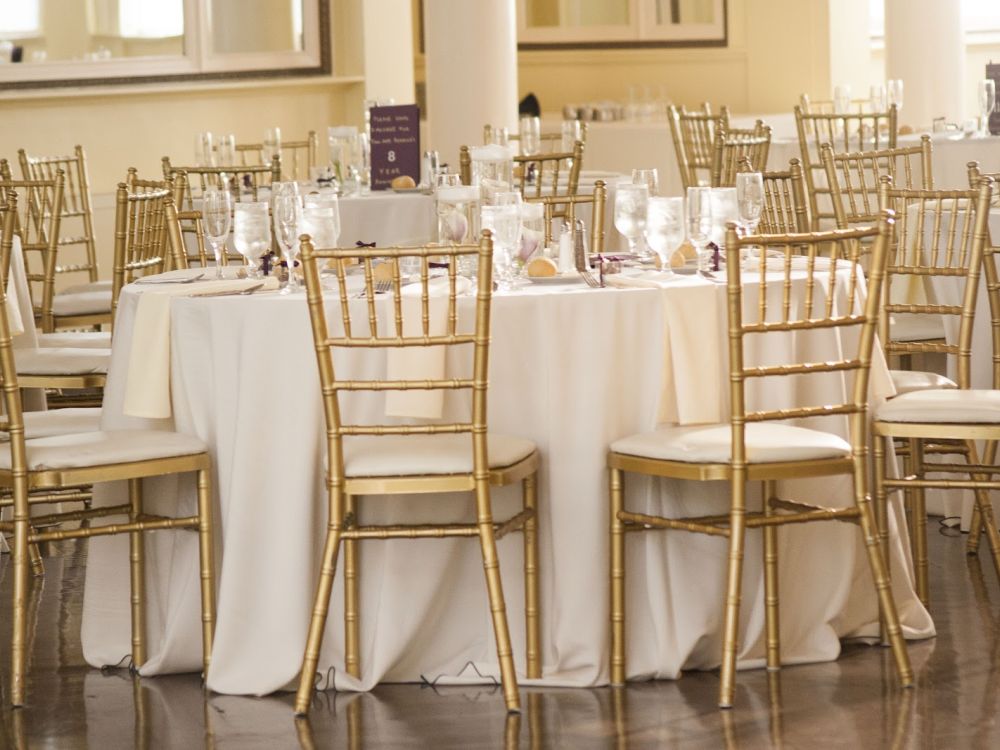 What can't be left out?
Cissy: You may not be able to fit invitation cards into a budget of Shs7-10m. However, there are many beautiful things that you can still have; charger plates, glasses, courtesy notes on the tables, candles and flower setups. Generally, flowers are expensive. You have to chip in artificial and natural to have a nice set-up, you have to put them both on the ground, some go in the walkway and also use some nice stands for them.
Still, after a chat with your decorator, the place will look lovely.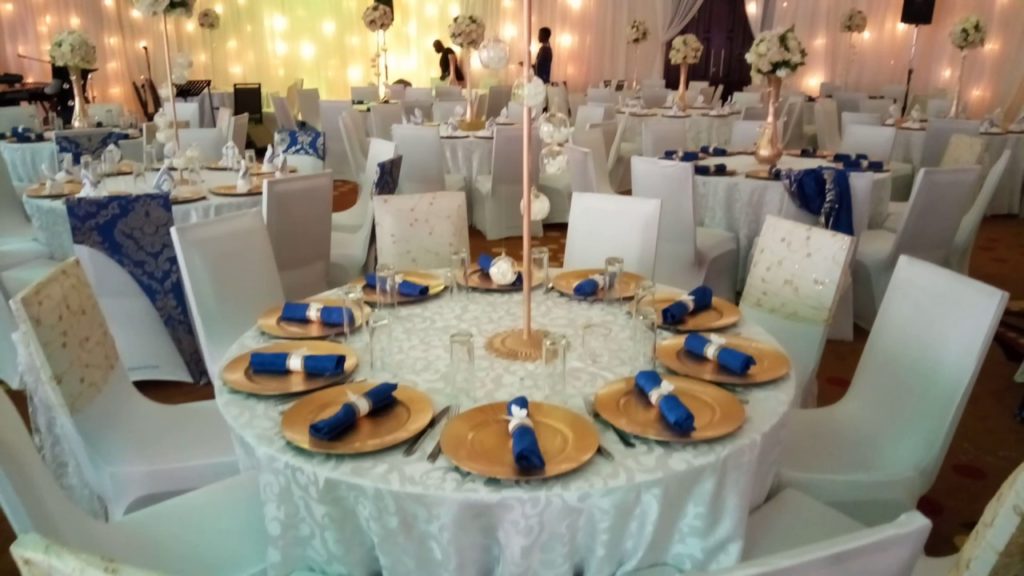 A cheaper venue?
 Cissy: A church hall is a good consideration for a low-budget wedding if it doesn't need dressing (getting fabric and covering up the ceiling of the hall so that nobody will see any angle bars, just decoration all around with chandeliers to make it look beautiful). Hall weddings at times turn out expensive because of the dressing, but there are some halls that don't need dressing; they have nice light, nice walls, so eventually you don't invest in much.
Food considerations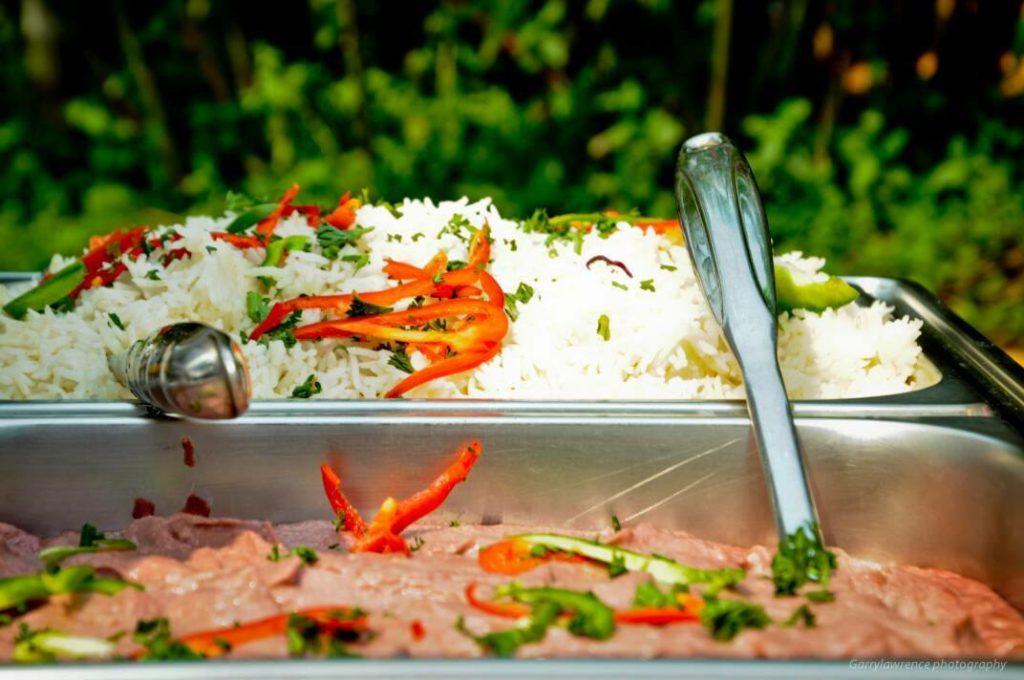 Food is one of the most expensive items on wedding budgets and its price is many times dependant on the venue you have chosen. Use your guest numbers to determine what kind of venue will be best for you. If the guest list is big, football pitches, independent gardens or public halls might be a better choice since you are allowed to bring in your own food. If the guest list is small, you might have to depend on a package offered by the hotel since food usually comes with an offer of free venue, chairs and tables.
How do you manage to work up to the satisfaction of the guests?
 Cissy: I've worked on a wedding of Shs6m, it had about 600 people. At times I don't look much at what the client's budget is. One doesn't have to feel like they're losing money on expensive things and end up not considering something nice because of money. If I assess a client's budget and accept to work for the little, then, I do my job and do it well. It important for any service provider to win people's minds over because that pays off when you get recommended to your next client.