By Maria Immaculate Owechi
Over the weekend, a Kenyan couple left businesses at a standstill as they passed by the streets riding on a decorated donkey to their reception venue.
This attracted cheers from the residents of Kirinyaga county who liked their unique choice of transportation as opposed to the usual trend of hiring bridal cars. The groom and his best man smartly dressed in white shirts and blue trousers led the entourage being carried on an ox-drawn cart. The entourage was surrounded on the sides by boda-boda riders decorated with pink ribbons who kept cheering them on.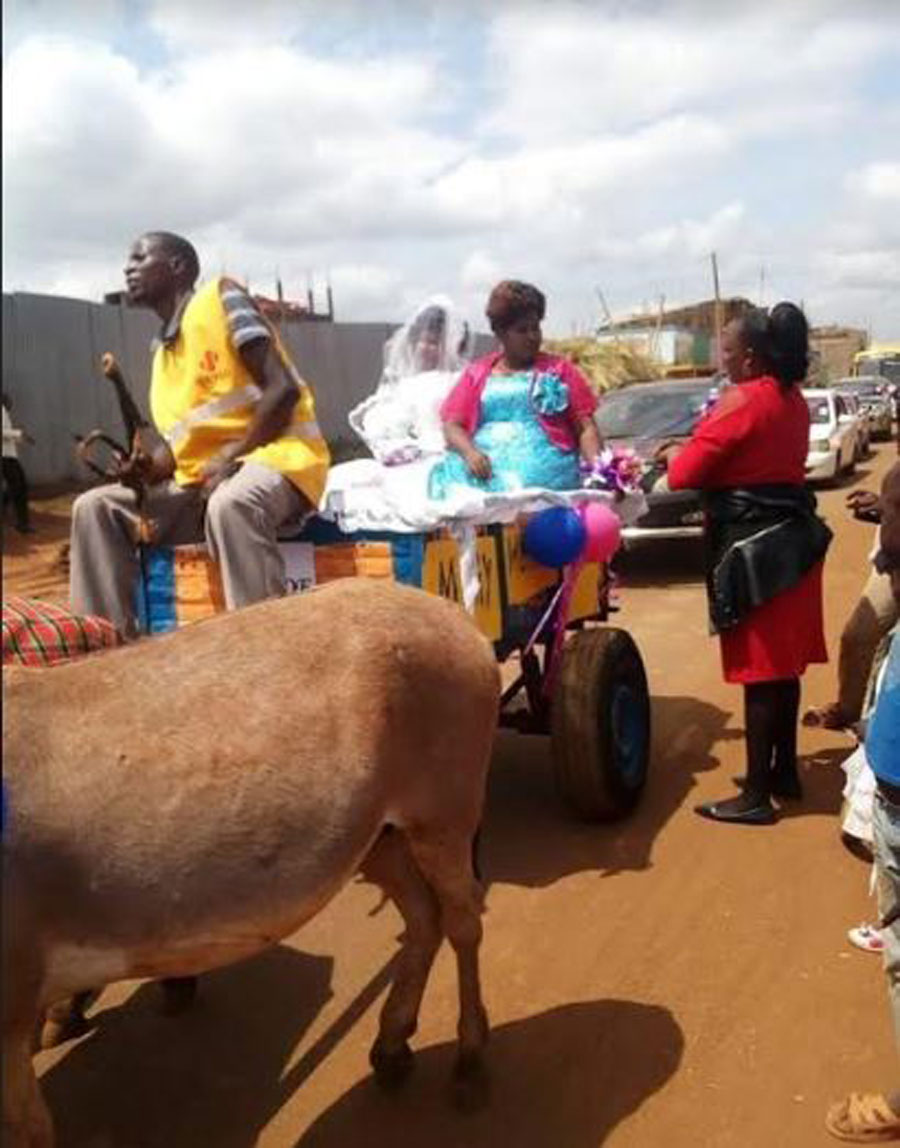 They were closely followed by the bride, looking angelic in her bridal gown and her maid of honor dressed in a silky blue and pink dress.
Then right behind them, a convoy of vehicles carried the rest of the entourage.
Their unique mode of transport got many journalists interviewing them and their story being shared online.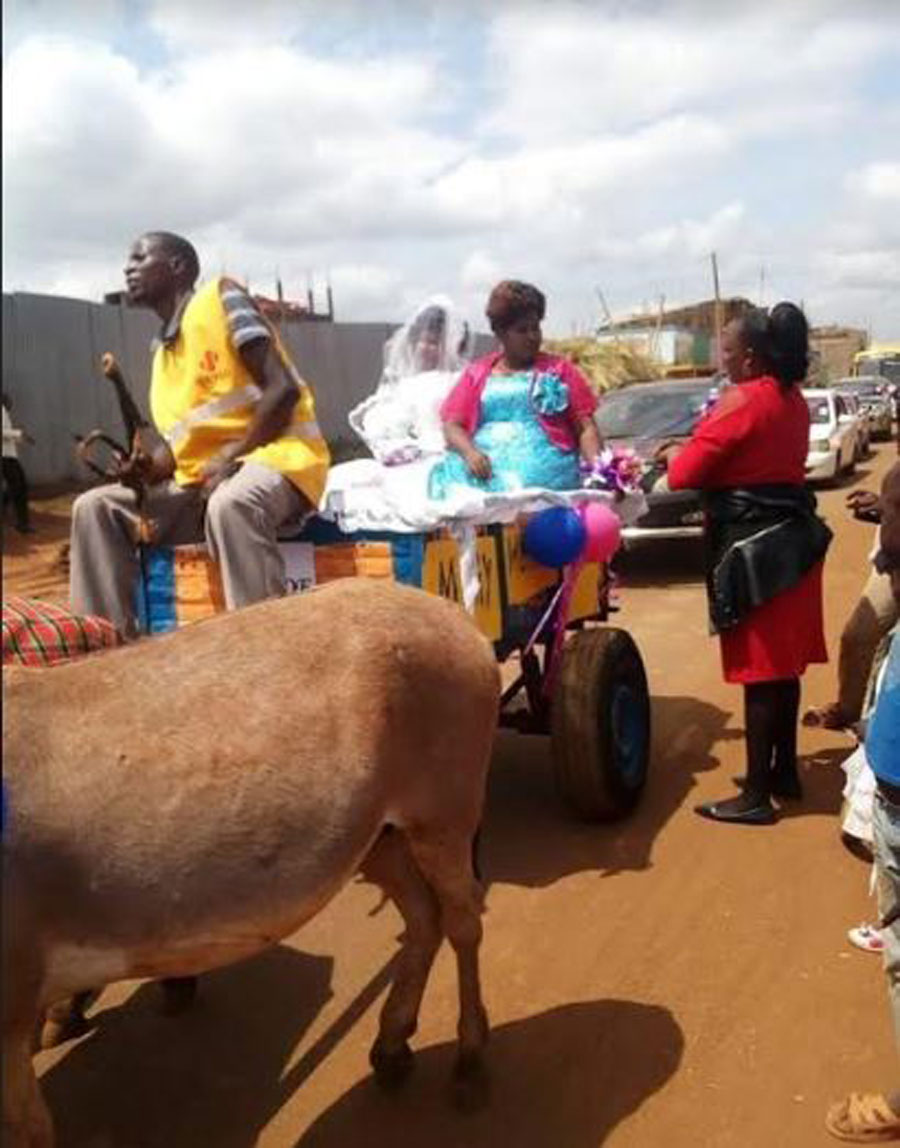 Social media users could not help commenting on the post with many appreciating the uniqueness.
One user applauded them saying, "Good lessons to learn from this wedding."
Another added, "It is a matter of choice, the bottom line, the wedding was done, either, they are carried by a chopper, foot, boat, it adds nothing to any relationship."
Some related the event to the Bible story of Jesus riding on a donkey. One said, "Even our Lord Jesus rode one during the triumphant entry to Jerusalem."
Another added, "No problem even Jesus used the donkey, and in my Bible, the donkey also made a record and talked to the king."