The long-awaited day for family, friends and online-inlaws is finally here as Siri Muyembe singer Rema Namakula's Senga's (auntie) home have hosted Hamza Ssebunya in a Kukyala ceremony.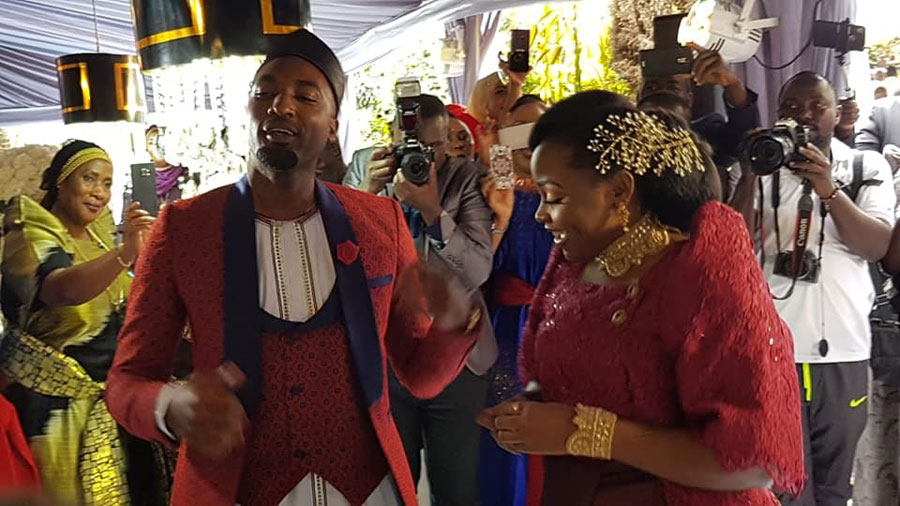 Smartly dressed in a maroon gomesi, Rema is the epitome of beauty.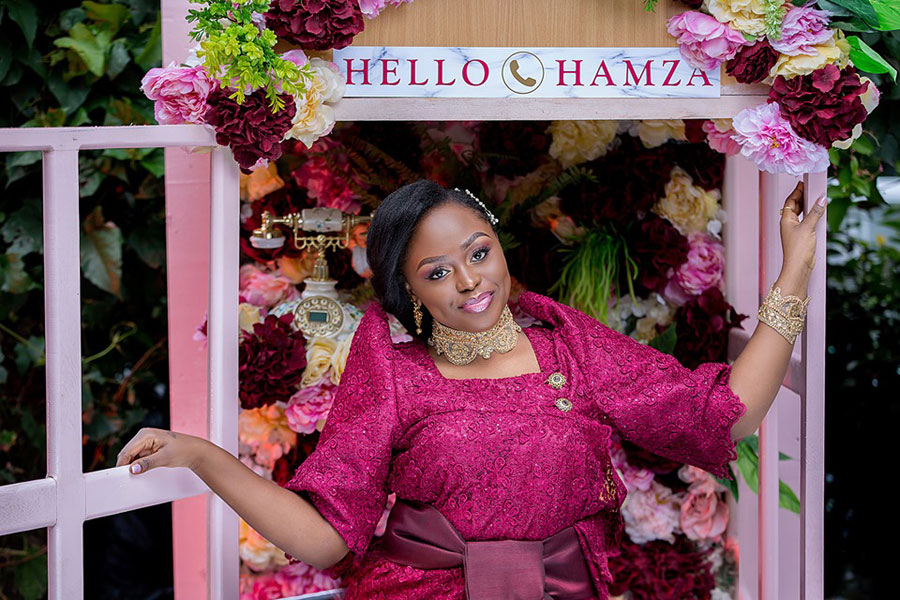 Her gomesi's uniqueness stands out as the bride has matched two different shades of maroon, a rarely seen combination yet it now seems like no colours have ever matched better.
For contrast, the bride went for a golden necklace and bangle, all matching the buttons on her gomesi.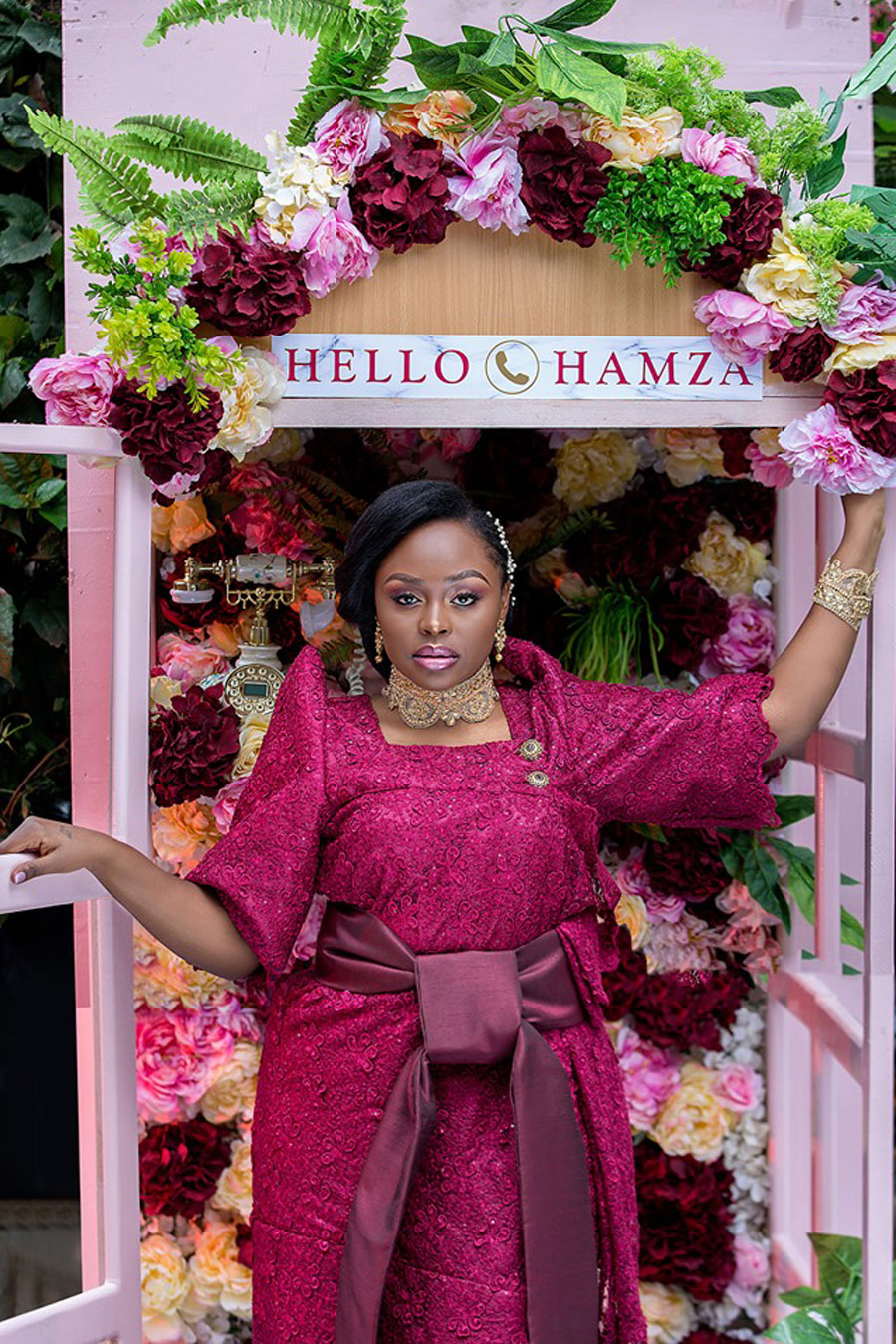 The bride also chose a more natural-looking styled hairstyle for the day which she adorned with a golden-pearl leafy accessory.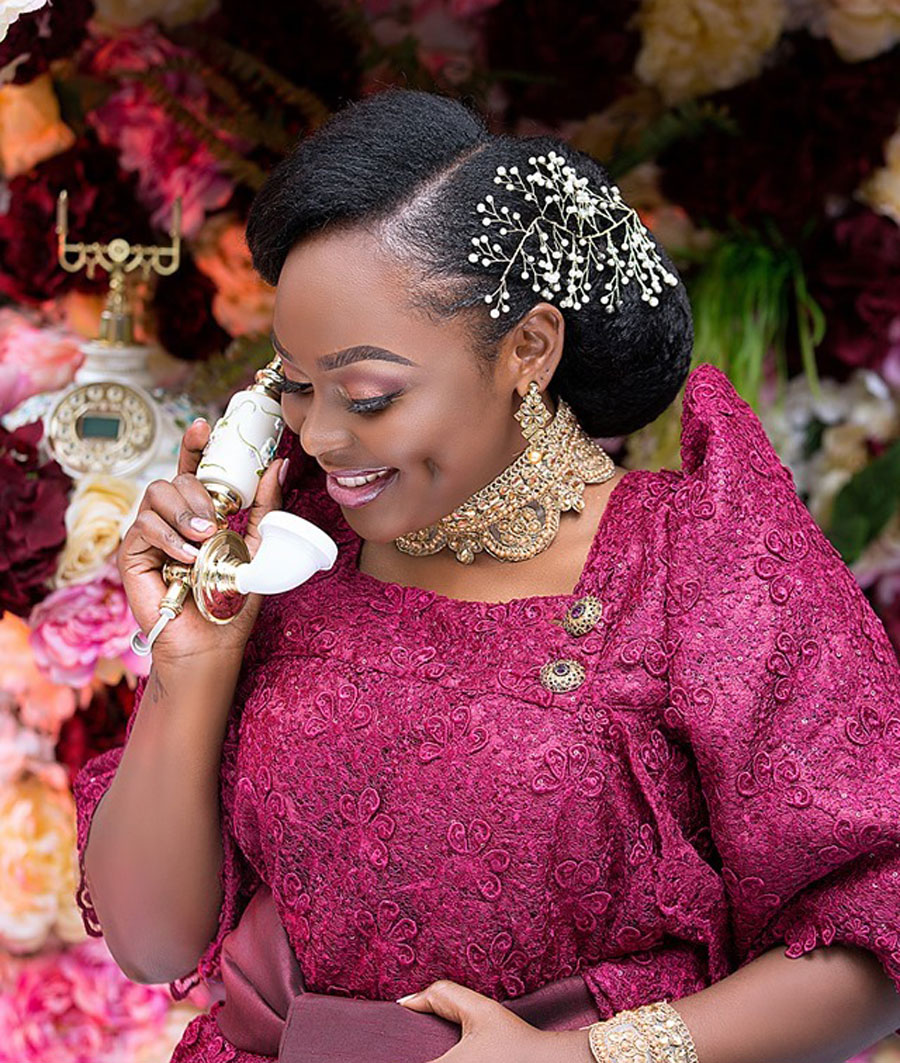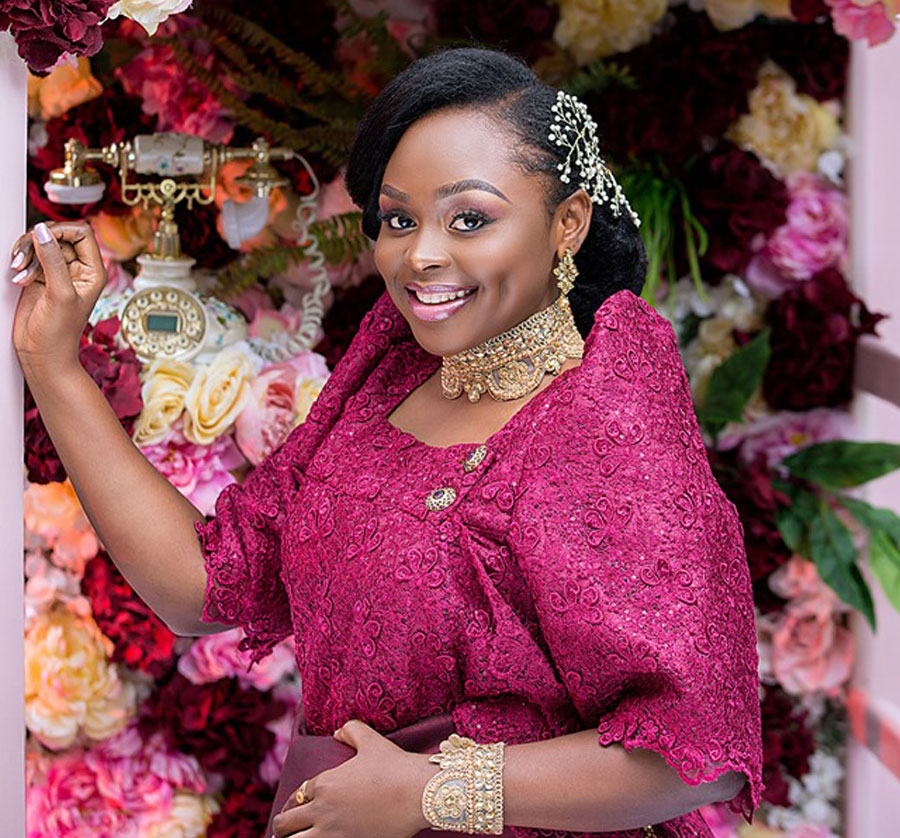 Rema personalised a Hello Hamza flower booth where she posed as if calling her future husband to the ceremony.
We can safely say Hamza heard her call as he made it to the ceremony in a maroon and blue coat to match Rema's gomesi.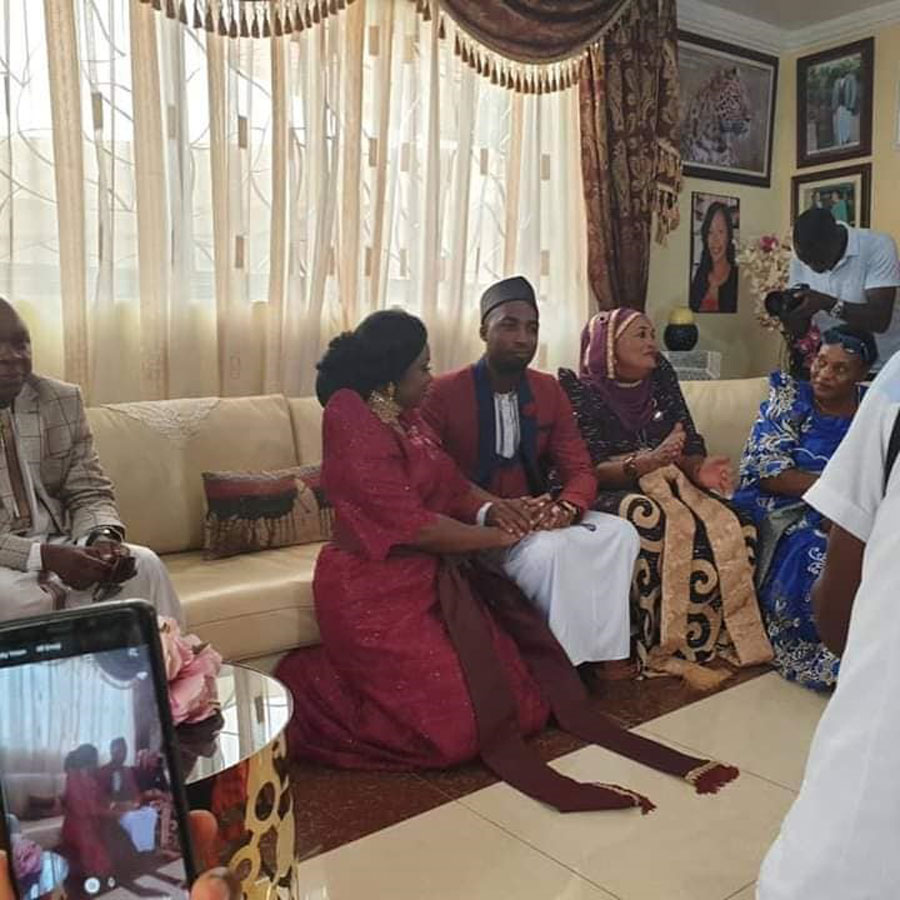 At the ceremony, a greeting place was also designed inside the house for the bride and family members to greet their in-laws.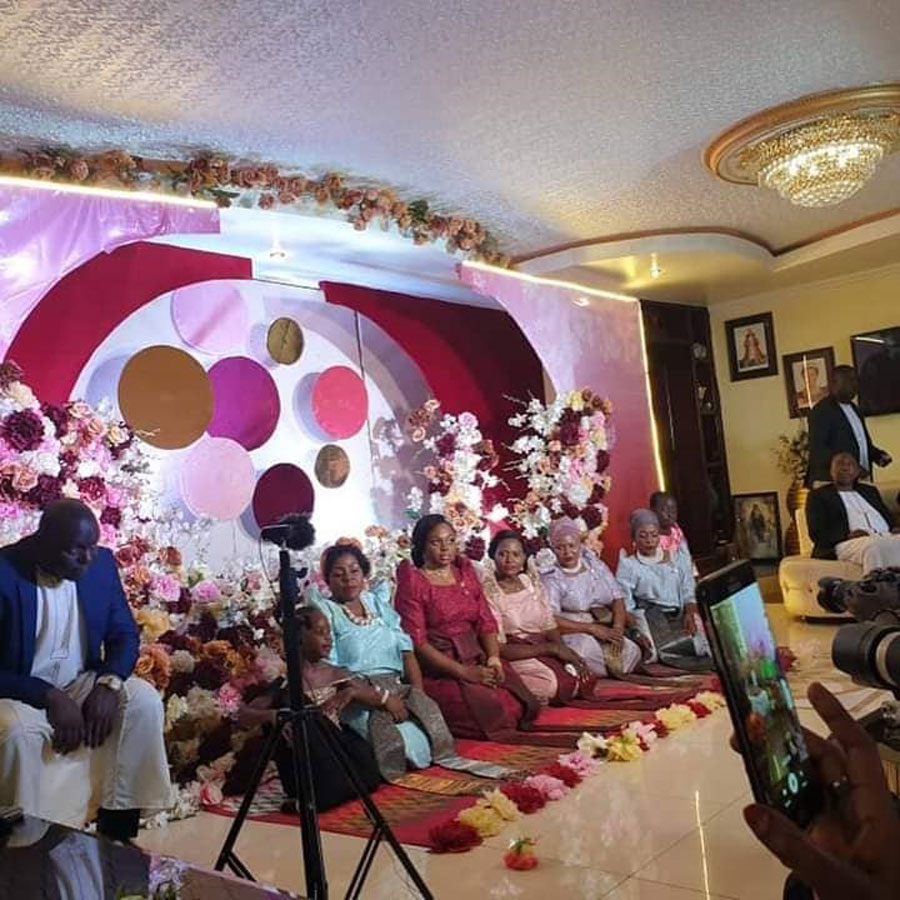 Later the couple went out to say hallo to other guests that came to celebrate with them.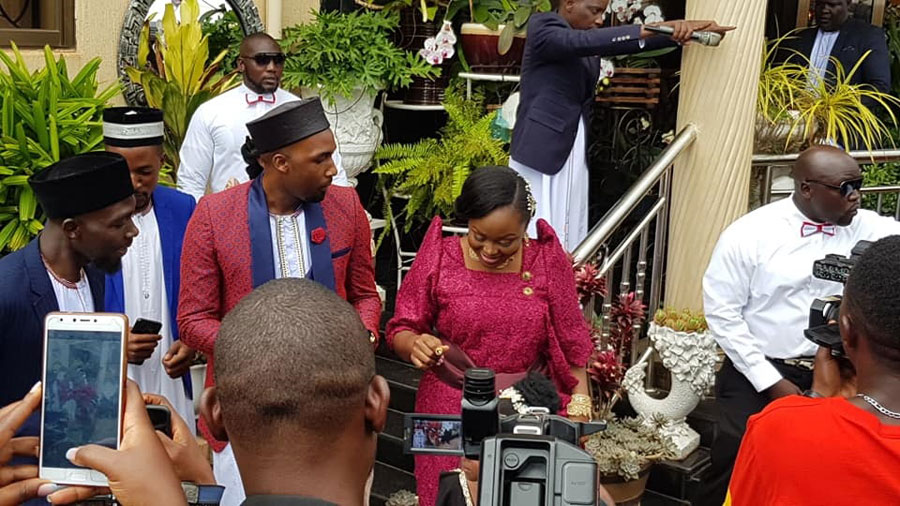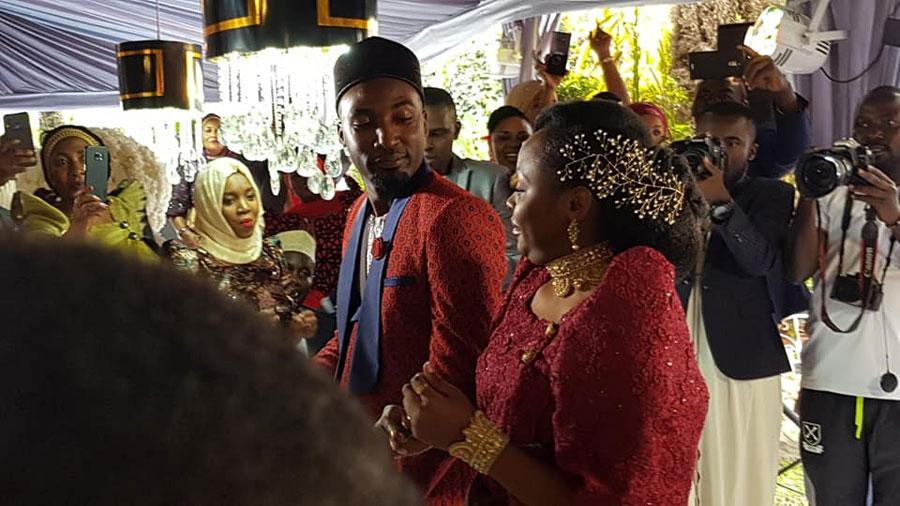 The bride has changed into two gomesis.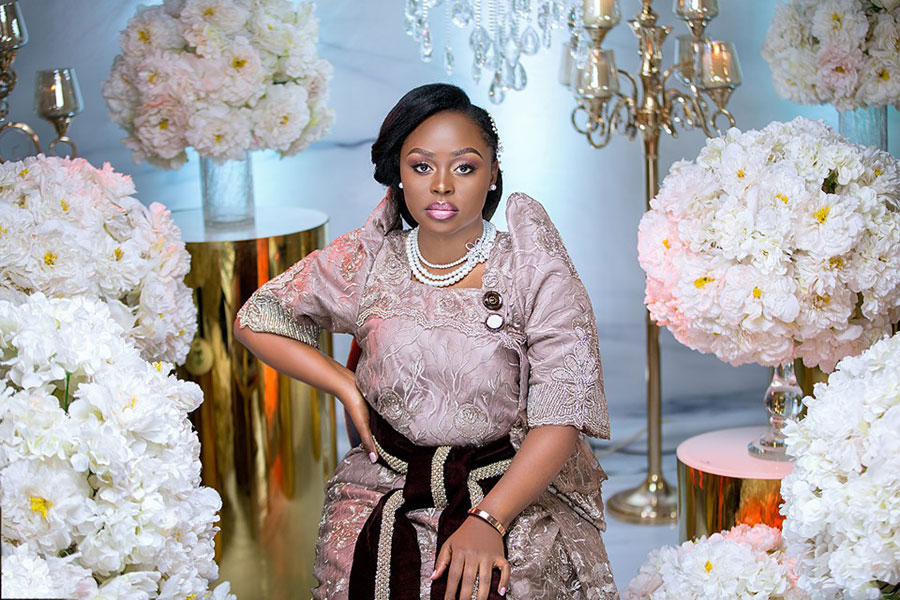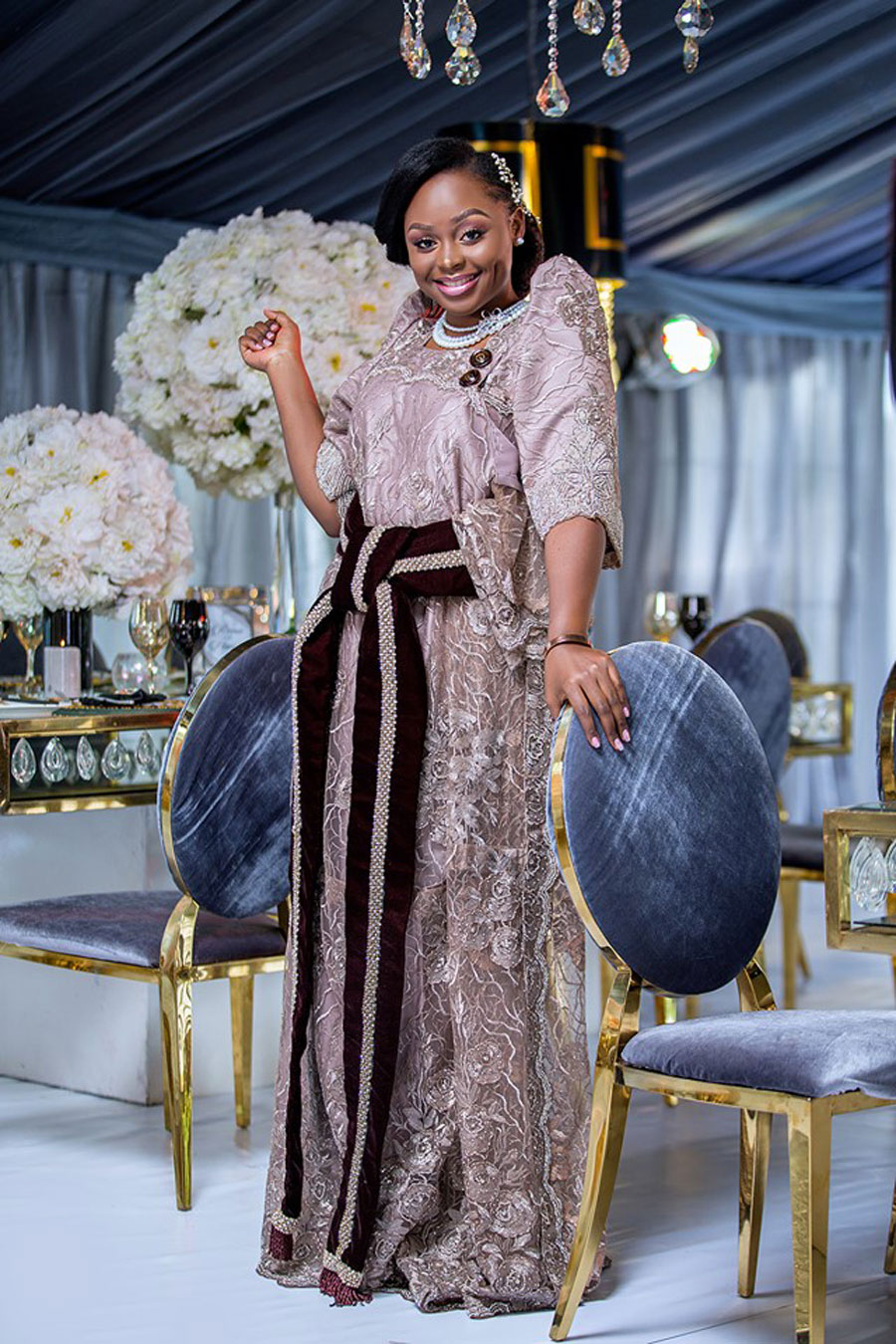 The couple will have their kwanjula ceremony on November 14.