By Joan Salmon
With glee, Christy told her parents about her friend, "while mother always gave me a funny smile whenever Tom came around, dad seemed so intent about talking to him," she lets on. Two months down the road, Christy came back with an engagement ring, "He proposed! Mummy, he did!" she said with naked excitement. Hugs were exchanged and the congratulatory messages rung from mummy and her siblings. As time went by, ceremonies leading to the white wedding were the discussion in the home. However, after the Kukyala, dad threw a bomb causing a silence that would be held by Christy for a long while. "Besides his demands being quiet expensive, He needed Tom to buy a plot of land in one of the affluent places in Kampala to show his ability to take care of me," Christy narrates, "Knowing my boyfriend's status and the various responsibilities he catered to, I didn't see this happening." All efforts to talk the father out of his demands yielded nothing. She was left with the task of delivering father's demands to Tom and that brought more pain as he told her clearly that he didn't have that money. Between eloping and pleasing her parents, Christy was placed between a rock and a hard place.
If there is one event today that brings two or more families together, often times, in joy, it is a marriage ceremony. It is wonderful to see two consenting adults; a man and woman, commit to living together in love.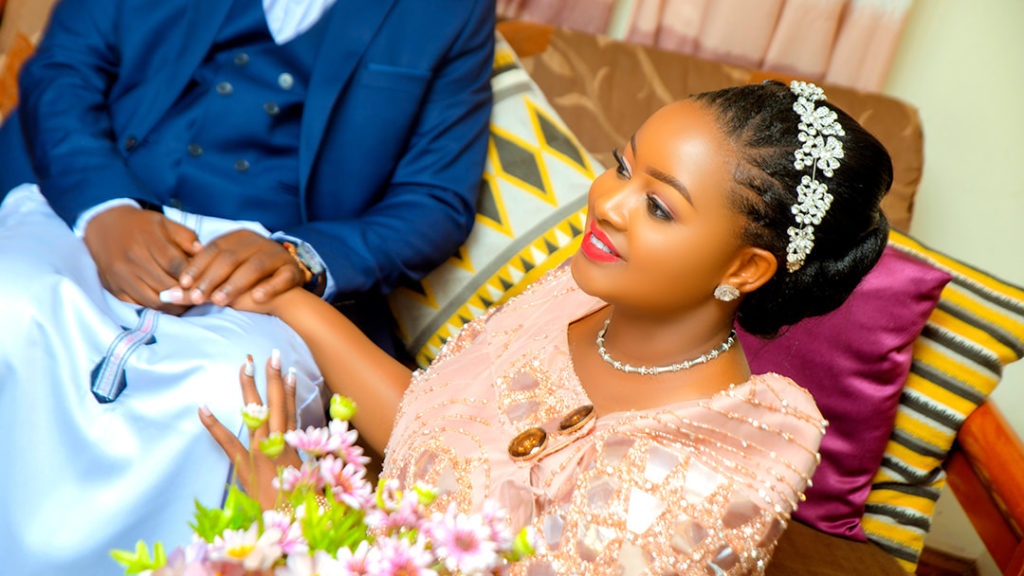 When a woman has met and agreed to marry a particular man, she has to introduce him to her parents so that they know who is intending to marry their daughter. The introduction ceremony is therefore a very significant tradition in many African societies; it is also an opportunity for the man's family to thank the parents of the bride-to-be for nurturing her.
"It was referred to as okutta ekyama (knitting a secret), meaning it was not a public event," says Francis Muwonge, a staunch 61-year-old Muganda.
Today, introduction ceremonies have become more of an event; way bigger than the actual wedding. And the gifts brought are quite amazing; sideboards, water tanks, cars, solar panels, motorcycles, and lawnmowers.
"You attend an introduction ceremony today and wonder what is going on, it is like a drama show," Muwonge comments. "Back in the day, the gifts presented or requested for by the woman's family were not really few but were particular and highly-significant items," he adds.
Trying to achieve a balance in this very sensitive matter, Elizabeth Masaba, a counsellor, says, "Weigh and see where the girl comes from; do some research about her family." She says this is best done through the girl, her childhood friends, and school mates." This will allow you to know more about their standards.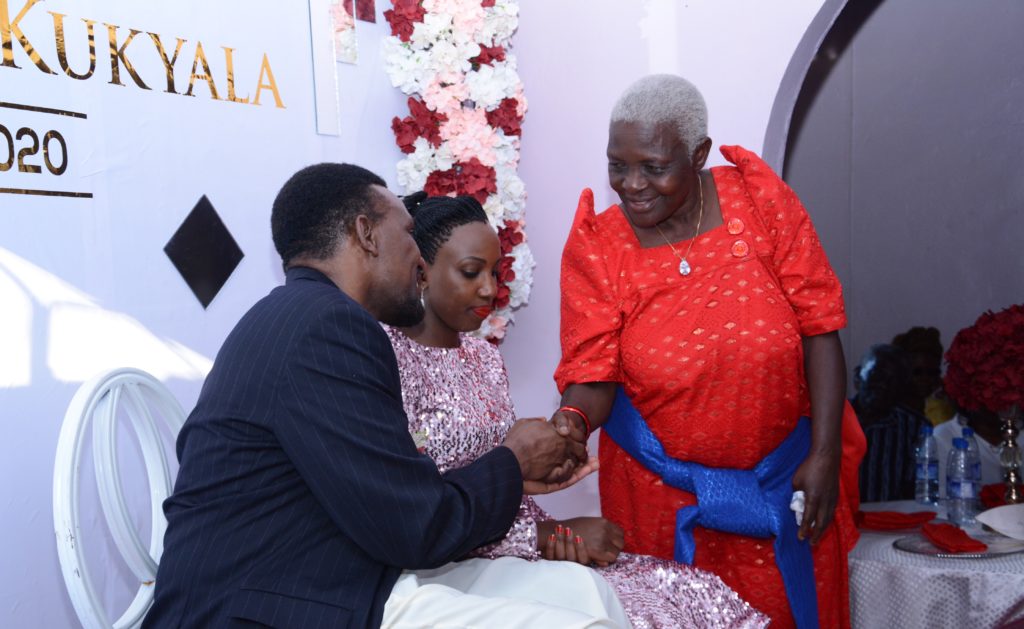 As a way to meet the boy and the girl's family in-between, Masaba says, "When the girl's father has put forward his requests, the girl should share them with the boy so the two can see what they can manage. Thereafter, she should take the information back to the father. Nonetheless, the girl should do this skillfully without making her husband-to-be feel undermined." She says the girl needs not leave all the work to the boy because the two are becoming one and if he feels overburdened, this will arise later on in the marriage causing problems.
Winnie Luyima, a counsellor, also points out the need for the boy to foster a relationship with the girl's aunt. "It is done through the girl and will come in handy later on as this aunt will ably communicate the boy's status to her brother as well as most likely favor him because he is in her good books."
She adds that it is also important for the aunt to be one that rejoices with the girl for finding a future husband. "Only one that is happy about that will do whatever it takes to see to it that the couple is happy – that entails asking her brother to tone down his demands in the event that they are too high for the boy."
It took a lot of convincing for Christy to get her aunt to intervene because not even her mother would get through to her father. "We had not really had a relationship so getting her to help was an uphill task. More to that,  she also seemed to like the idea of dad having land in Kampala."  It took the help of Emma, her daughter, who had always shared a great friendship with Christy to get her to see things in black and white. "It was a battle and I am thankful that Tom loved me enough to wait for the negotiations which took a year to conclude. With all the frustration, not forgetting the anxiety and strain, we opted for a small function to save up for a much-needed honeymoon."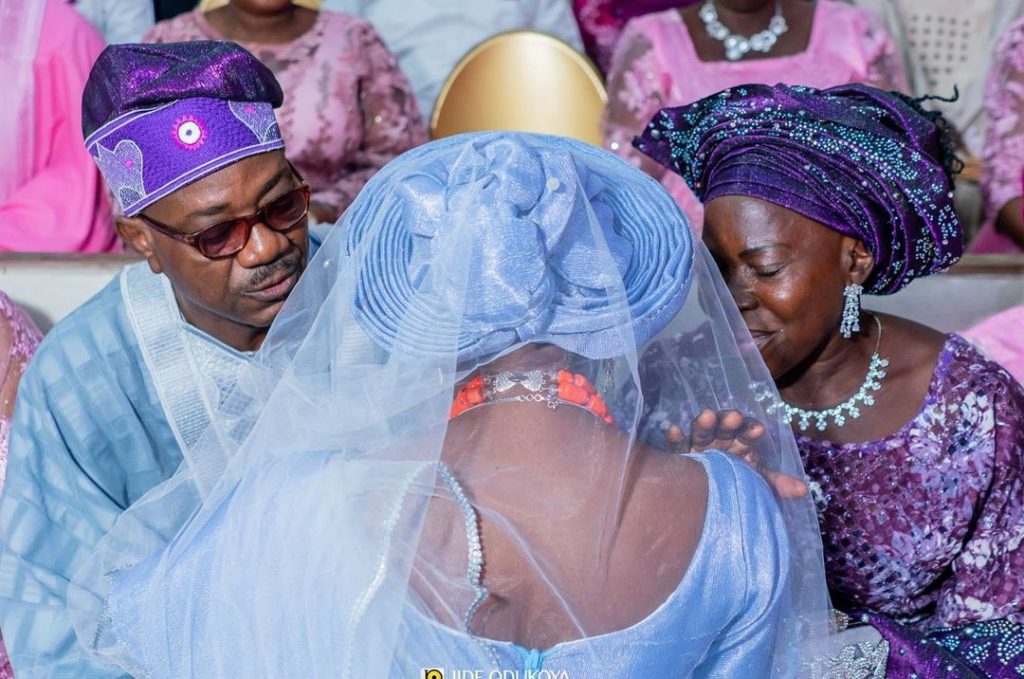 Mark Kasibante was orphaned at quite a tender age and being an only child, life became far too lonely. His hungry relatives didn't help matters as their interests were not in how he fared but how much property they collected. Weary of his relatives, he took to friends and forged a living the best way he could. So come his introduction, he was certain that it was these that were his family and would stand by him. They surely came through, helping him when it came to negotiating with his father-in-law regarding the gifts to take for it was the family he knew.
Luyima affirms that saying, "There is need for the boy to have people that 'have his back' irrespective of any prevailing situations like being orphaned and the like. These are a great help when celebrating various life milestones such as introductions."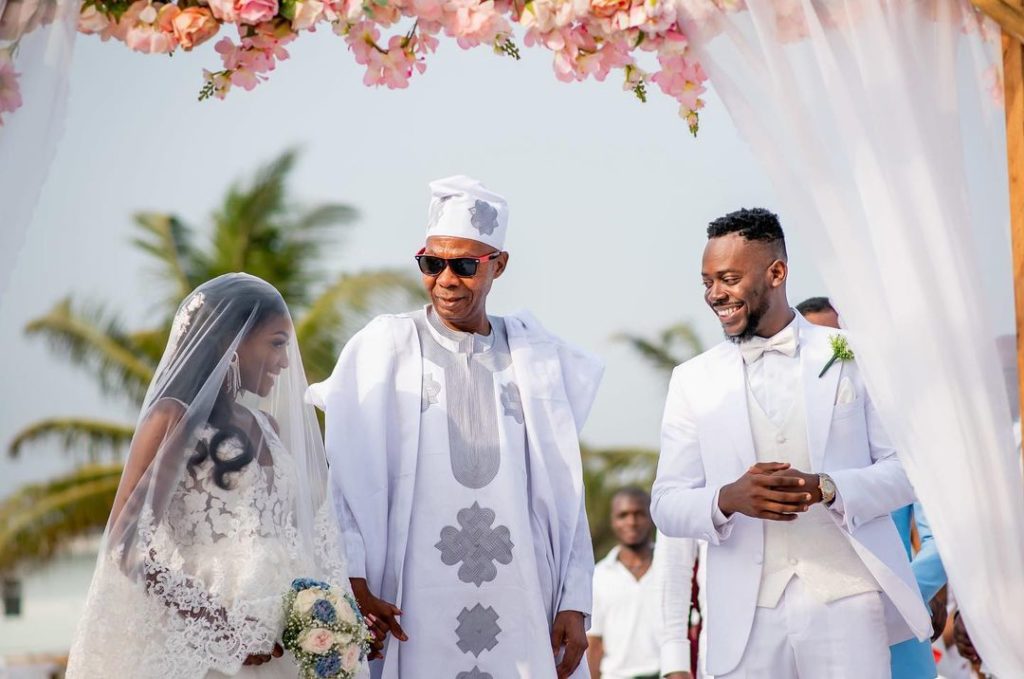 "I went for a friend's kwanjula and what I witnessed still puzzles me; he had been asked to bring 30 Friesians, Shs10m cash, accompanied by other things such as sacks of sugar, and foodstuffs," Brian Mungerera narrates. Mungerera says the sad part is that during the kwanjula and wedding, his friend had to take loans from the bank, friends and whatever avenues that could give him money."
However, Masaba says every family has a standard that will speak loudly even during the introduction ceremony. "However, if that standard goes above what the boy can manage, there is need for negotiations." She says these negotiations get easier if the boy takes a step to become friendly with the girl's close family members. "Coming over to visit a couple of times will help him gain rapport with them. Besides that, during this time through the various conversations, a lot of information is relayed, and it helps the parents as they make their decisions on the gifts."
Luyima adds that with a nurtured friendship, it is also easy for the boy to negotiate with the father of the bride. "However, while he is the main person here, tradition demands that he goes with an elder to help with these negotiations."
Vox Pops
Monique Kunihira
It is the responsibility of the woman to ensure that reasonable gifts are requested for – she knows how deep the pockets of her intended husband are.
Jonah Yiga
Indeed introduction ceremonies have been greatly commercialized. People have gone to the extent of getting loans in order to meet the demands of their in-laws. This makes the ceremonies so artificial.
Jacque Kasibante
It is great to carry presents for your future parents-in-law, but I wish they would leave it open for the boy to bring what he can afford. That becomes less strenuous for him.
Ruth Kabiite
For everything that you desire to get, there is something you must part with in order to achieve it. Let them stop making excuses.
Lorna Kabasiita
While I am against exorbitant gifts for the in-laws, it would also be wise for men to stop wearing masks before their intended wives. That way, they will ably defend them before their parents regarding the gifts to take. Girls must also be backbones for the men before their parents – that can only happen when the boy is real with the girl.