By Joan Salmon
Mark Mukisa and Maureen Moriah Mukisa, commonly known as, Pastor Mark and Aunt Mo of Real Life Church celebrated their 20th wedding anniversary on May 1. The couple got married in in1999 and it has been a journey of commitment and supporting one another. They told us their story.
What has kept you together this long?
Mark: My understanding of Christ has made it possible. I decided to be a man of my word- stay committed even when it hurts. When I took my vows, I took them seriously so I work out things even when they do not seem to be working. In this, I have no plan B. I have not finished my lifetime, so I am committed to growing to love her.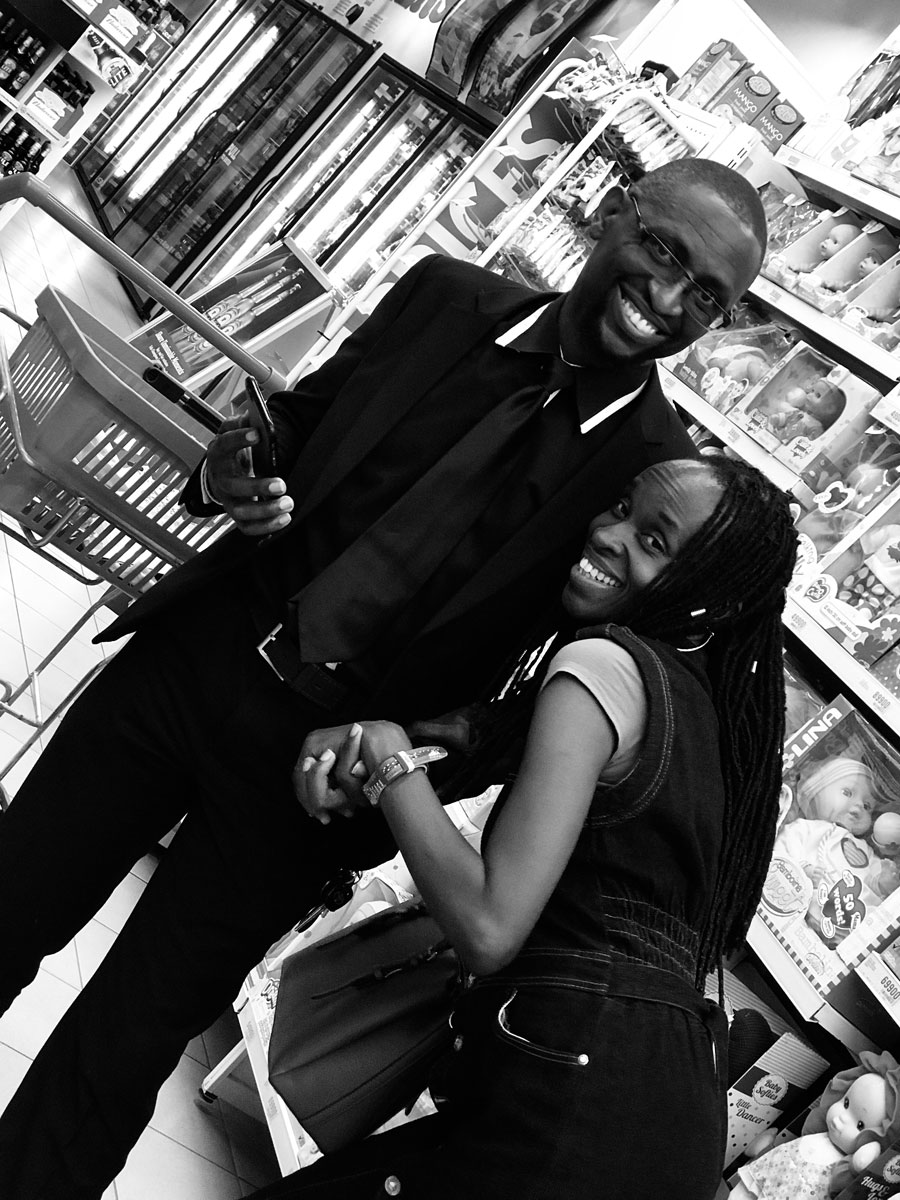 Aunt Mo: Mark is a best friend who loves me unconditionally. There are people that will stay in a friendship because of what they are receiving and disappear when it is done but he is committed. So I am home and secure and I could not have asked for better. More to that, he is passionate, kind and faithful.
How did you meet?
Aunt Mo: I was in charge of the choir and a friend to his siblings inasmuch as I had never really interacted with him apart from seeing him at church. We only started working together and subsequently grew closer after my time in Scotland studying child and youth ministry. It was then that Pastor Chris Komagum allowed me to come into the youth ministry as a volunteer.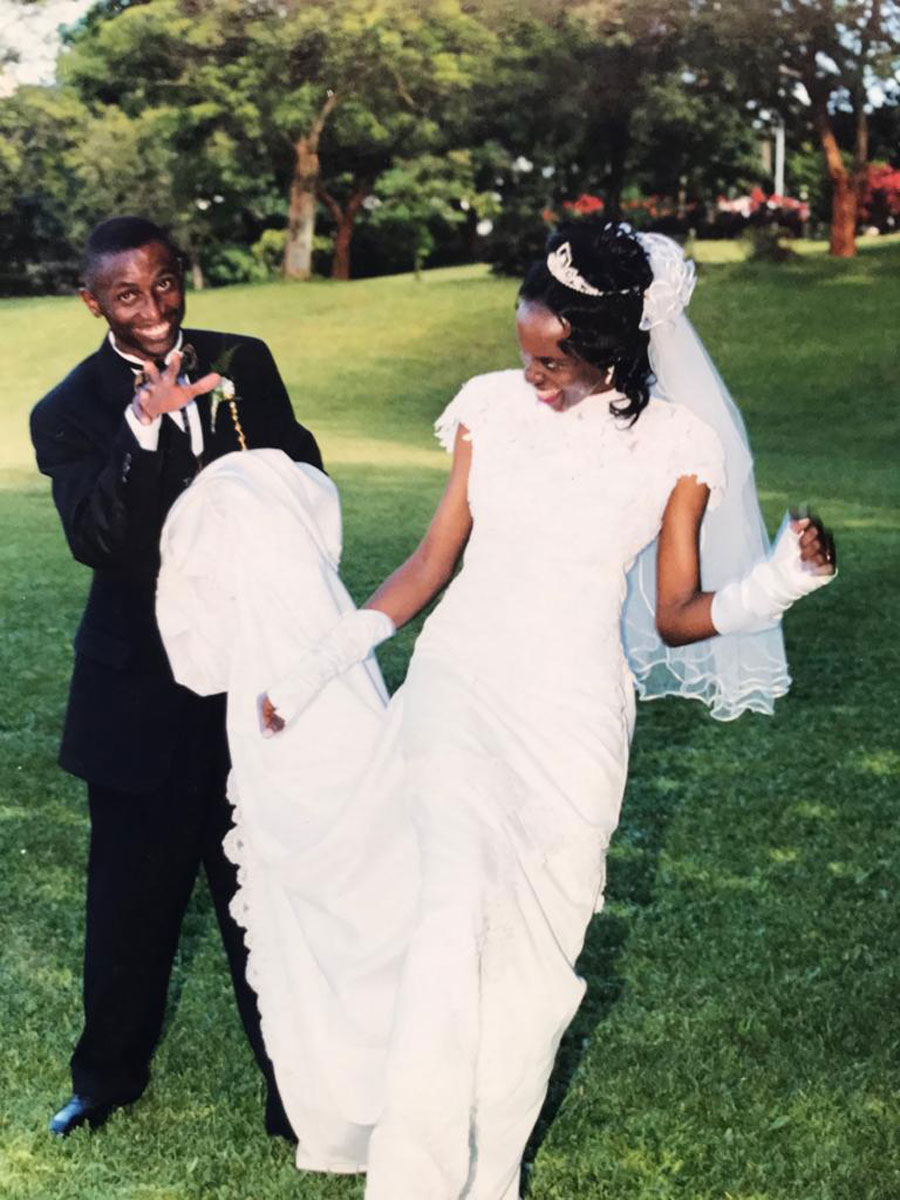 Mark: I was a youth leader after Pastor Chris had moved to become an assistant pastor. It was then that she joined my team and I found her easy to connect with.
How did teammates become more than just friends?
Mark: I was looking for talent and leadership and she was there with a flair hence becoming one of the leaders. I started to become more trusting of her because she was not asking for anything but simply carrying out her duties. We did some eating out, talking, and escorting her to her home. The talks got longer even though I have no recollection of what we talked about. When I was called to do ministry work, she would advise me on what to carry or say. One significant time was when I was invited for ministry to Eldoret and I invited her to come along. On that assignment, she was so instrumental owing to her love for singing and dance which helped to connect with the youth profoundly that they desired she returns. On our journey back, I got to tell her about the compliments and she squeezed my hand which stayed there from Mbale to Kampala. It was on arrival that I mastered the courage to say, "I like you."
That aside, I had a friend, Ps Joshua, who was dating someone of the same age as Mo and we shared a lot about our relationships. I encouraged him to propose which he did and they fixed a Kwanjula date. Then I told Mo, "These people have set a date, let us also do the same which we did for May 1999." It was then that it dawned on me that I had actually never proposed which I did before May.
Memories about your dating?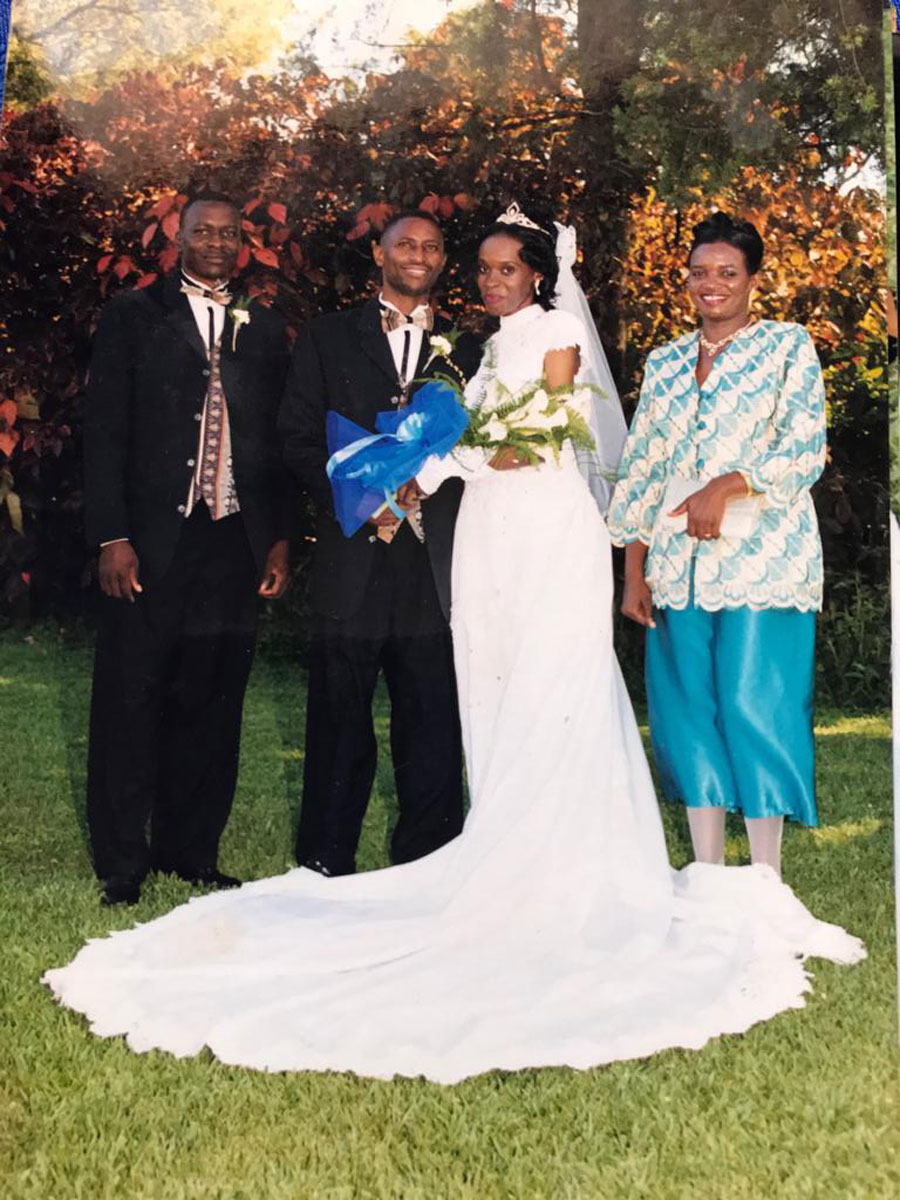 Aunt Mo: We did most of it with his mother in the picture.
What was your first year of marriage like?
Aunt Mo: It was a shocker because Mark could do everything yet when I was getting married, I was told that I had to take charge of the home. It was nice but unexpected that inasmuch as I was an early riser, he woke up earlier, could mop, cook, change diapers and the like. I guess it comes from having grown up with his mother and our son is taking after him. So I took to growing in other skills – home management roles such as organising and interior décor. However, at the moment, I am more interested in the kitchen, making sure we eat healthy.
Mark: I came straight from my mother's house so our first home was the first time I was moving out of my mother's house. We, therefore, had no furniture, saucepans or mattresses. In fact, we got our house a week to the wedding and I tasked my sister to buy us beddings as we headed for honeymoon. So we started planning and building our home, something we were not in a hurry to do. Within a year, we had gathered a lot, coupled with the many glasses that we were gifted with on our wedding. That aside, without a car, we did things together – going places, ministering and it was interesting to know more about each other.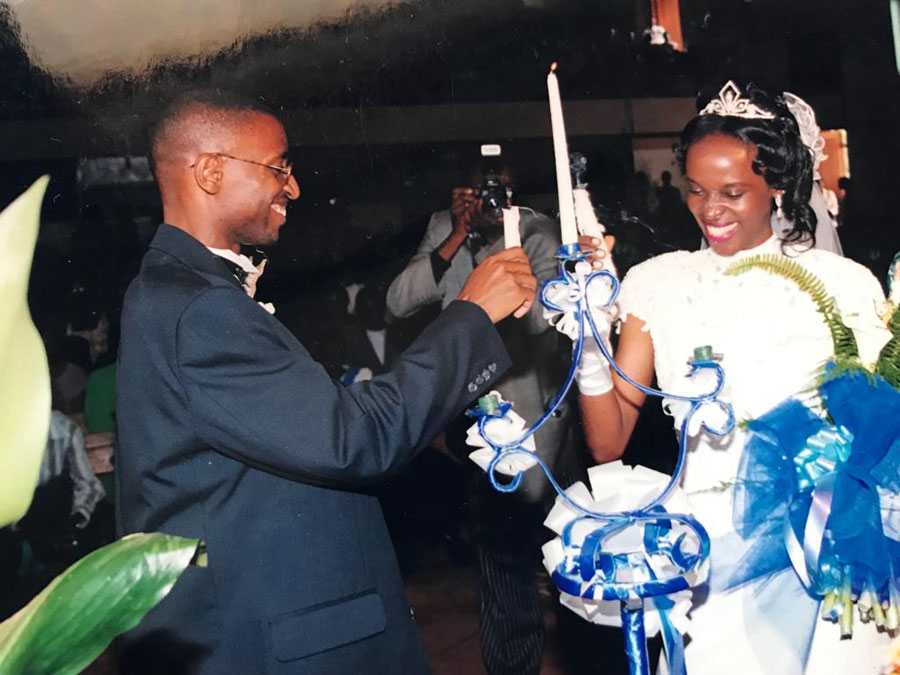 Marriage then and now?
Mark: In my time, the focus was on becoming one but today, it is more of what one can get out of the marriage. So some girls will not get married to a man without a job as they are looking for safety. It is as though they are looking for welfare officers.
Then, it was about the kind of family one came from – if it was upright, if they were hardworking, and the like. However, today, you cannot trust the foundations of most marriages.
Lessons
Mark: Love grows out of commitment and not the reverse. During courtship, it is more of feelings so when you discover some things about your spouse along the way that you do not like, it is love that will help you through. Love is a daily thing, and it only comes into play when something is not right. Say, when someone is impatient, love chooses patience.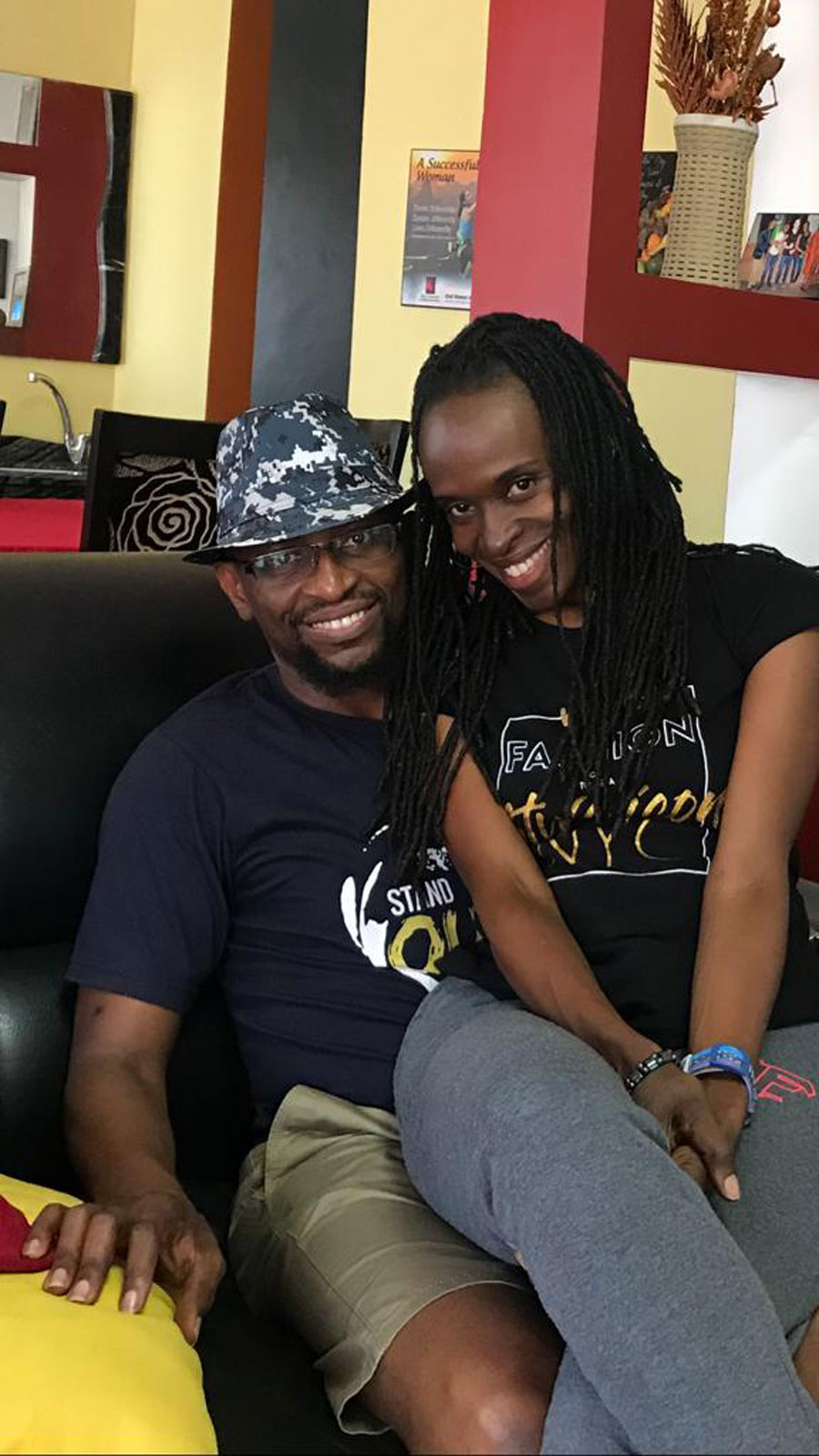 Money, not infidelity is the leading cause of marriage breakups because he who has money has power. So men and women, alike are using it to the detriment of marriages rather help families become better.
Advice
Marriage was never man's idea but God. As every car has a manual, so does marriage, and that is the Bible. There is nothing small or useless therein. If we continue short-circuiting things, we will crush.
Communication is very important and the lack of it will cause people to presume or take things for granted.
Check out one's family background, commitment levels, friends, testimony of salvation, health status (HIV, sickle cells, hepatitis B), discipline, and the like before committing.
Start from a friendship basis if you are to learn more about your intended partner because you can never know someone from a date.
Find someone interested in what you are doing otherwise, clashes are eminent.
You have to let go and embrace your partner's way as that creates harmony.