By Maria Immaculate Owechi
On Saturday June 15, 2019, crowds gathered at Seville Cathedral in Spain to witness the wedding ceremony of Real Madrid's football player Sergio Ramos to his lovely fiancée Pilar Rubio, a Spanish Television presenter.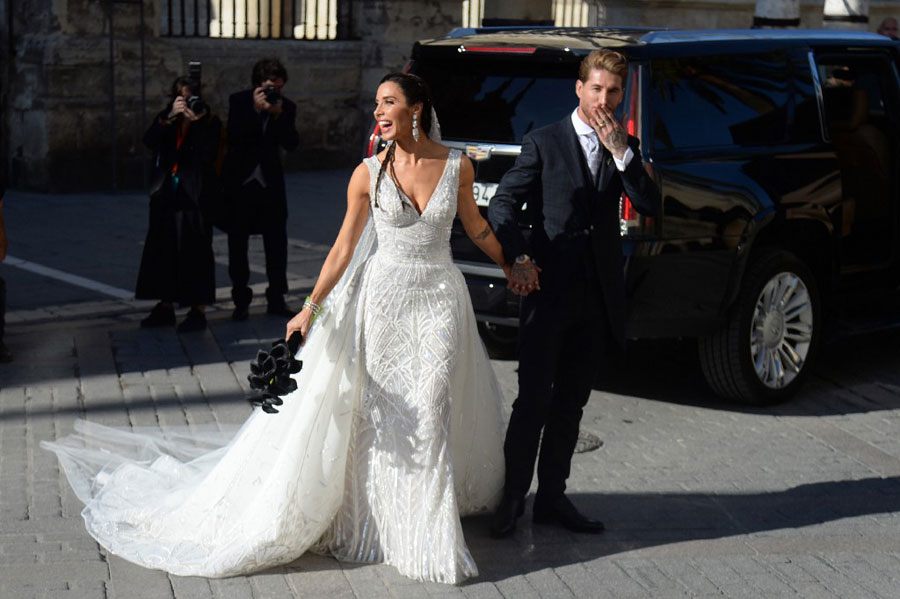 The 33-year-old football player looked elegant clad in a dark three-piece suit with a unique checked pattern and a grey tie while his 41-year-old bride looked gorgeous in plunging neck, heavily beaded floor-length white gown with a long decorative train. Her choice of sleek braided hairstyle and black dyed bouquet was unique from the usual bridal bouquets.
The gorgeous Rubio accessorized her look with long statement earrings, bracelet and a big diamond ring on her middle finger.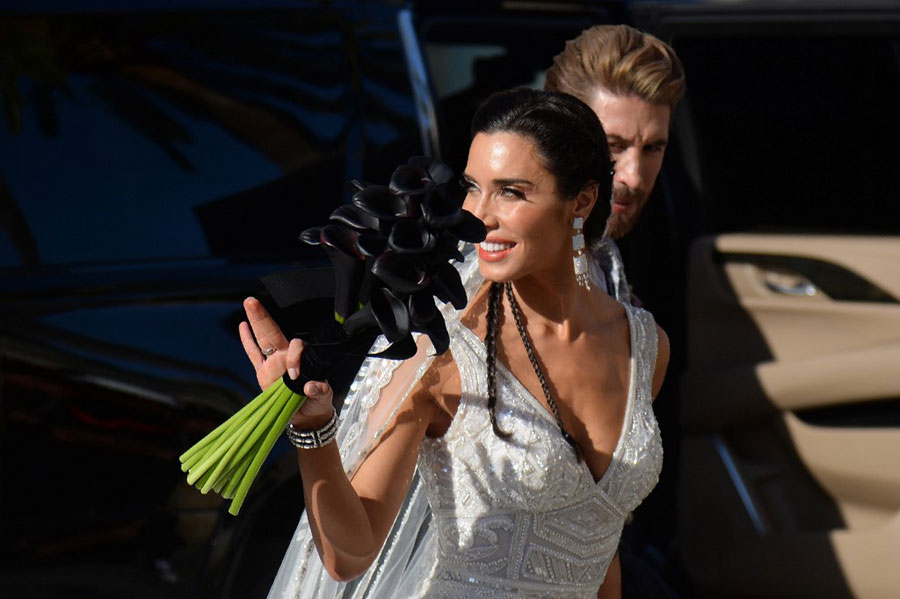 After the church service, their 500 invited guests were treated to an exquisite reception at the groom's residence called "Happiness of SR4" estate in Seville.
According to reports by UK's Daily Mail, the guests were allowed in with a temporary unicorn tattoo once they had surrendered their cell phones and any other devices with cameras or microphones.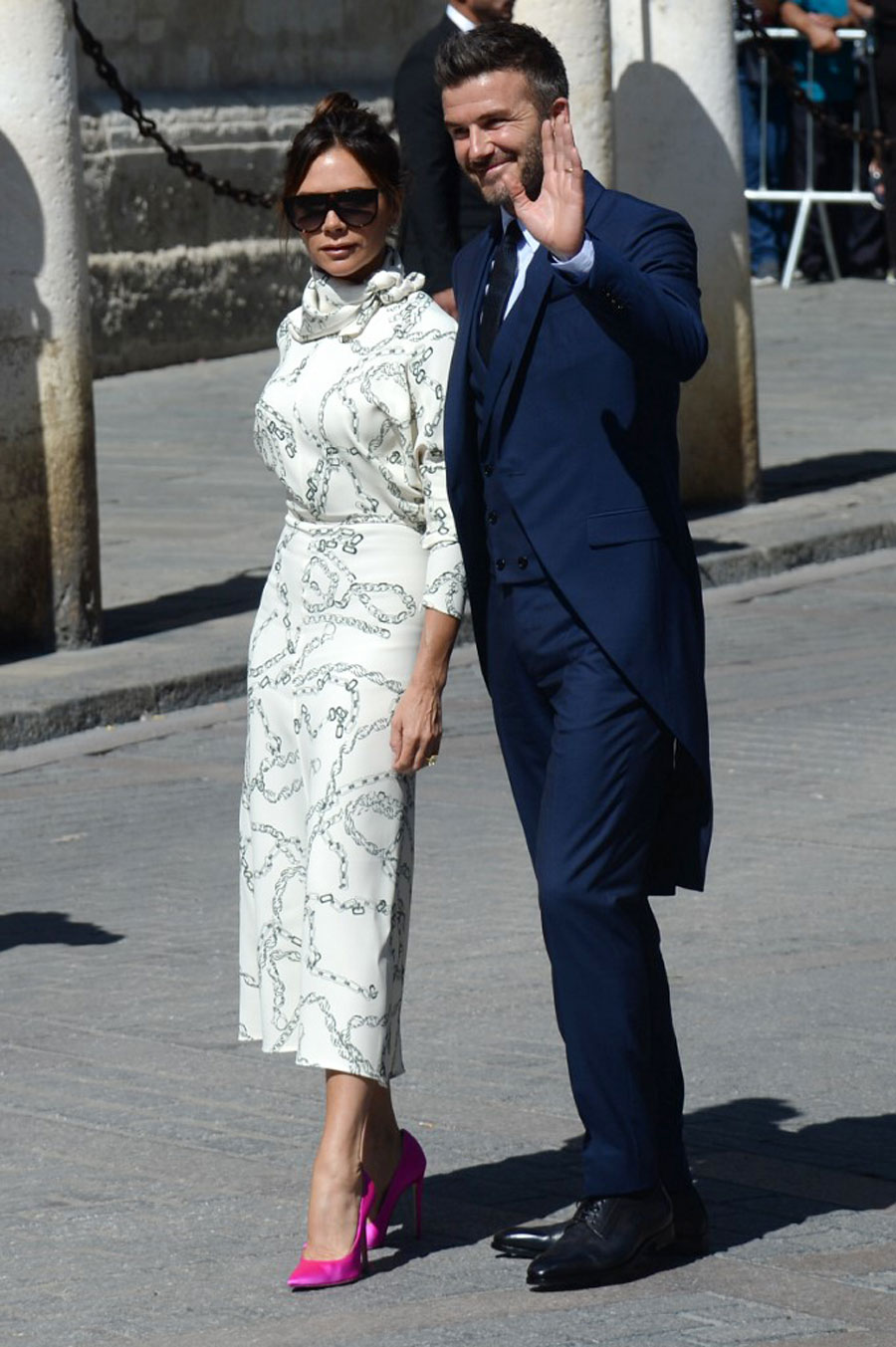 The celebrations were a football affair as many football stars were in attendance like former Real Madrid player David Beckham and his wife Victoria Beckham, former and current La Liga stars Jordi Alba, Luka Modric, Keylor Navas, Roberto Carlos and Alvaro Morata, as well as matador El Cordobes and many others.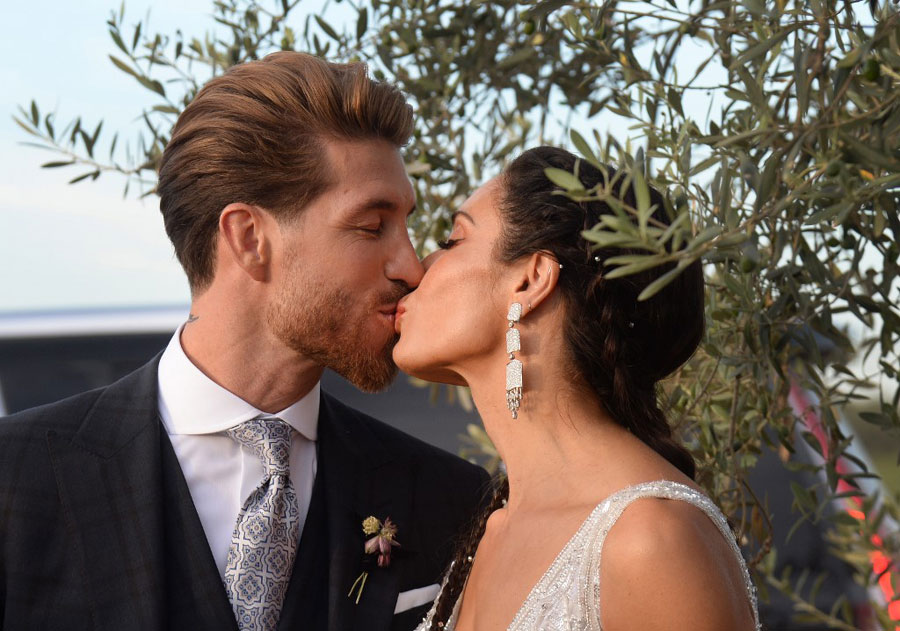 Except Cristiano Ronaldo who was not invited because reportedly the two players fell out when Ronaldo left Real Madrid last summer to join Juventus at £100million. Also, Gerard Pique and Shakira did not attend the wedding for unknown reasons despite being invited.
In reports by the same website, the groom decided to gift his lovely bride with a performance by AC/DC, an Austrian rock band that his wife is a big fan of.
The couple has been together since 2012 and have three children named Sergio, Marco and Alejandro.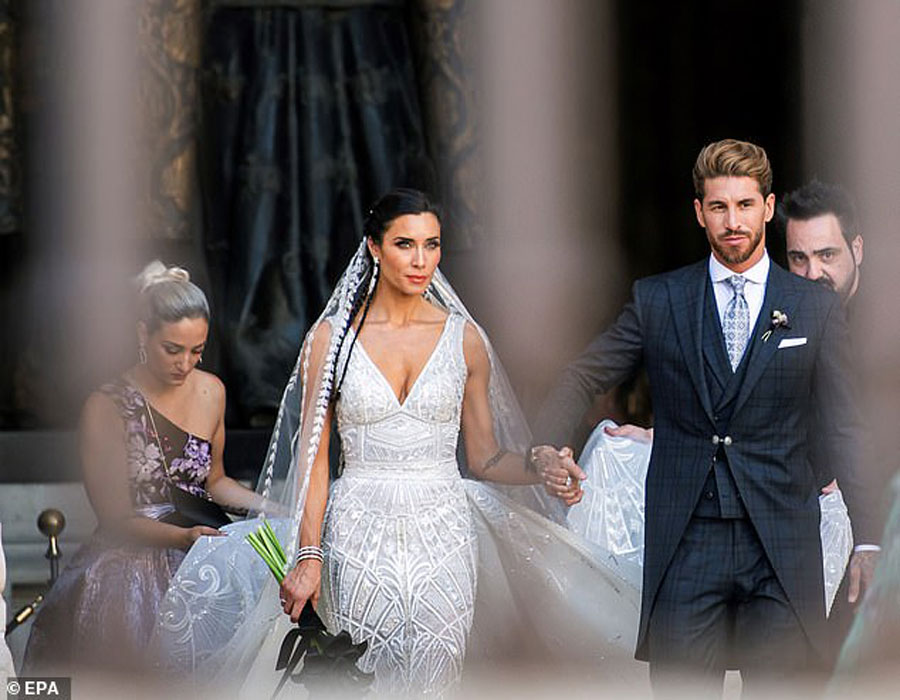 In an Interview at the wedding ceremony, Ramos revealed that their wedding day was special not only for them but also their children.
The Real Madrid Captain is quoted saying, "It's a very special moment for us after being together for so long and forming such a fantastic family with three little ones who fill our lives with passion.
He adds," We felt it was the ideal moment and we wanted our children to enjoy it because when they were younger it's not something they would understand so much."
Some of the guests at the wedding;