By Rachel Kabejja
He popped the question, you said yes! Congratulations! This is one of the most exciting times of your life; you are flaunting that ring all over social media, you're in love and the whole world now knows, but what do you do next? Planning the wedding is definitely in order but—in all likelihood, you've never done this before and besides, this is a big project. Where do you start?
Rachel Kabejja counts down your to-do list to the big day.
After the engagement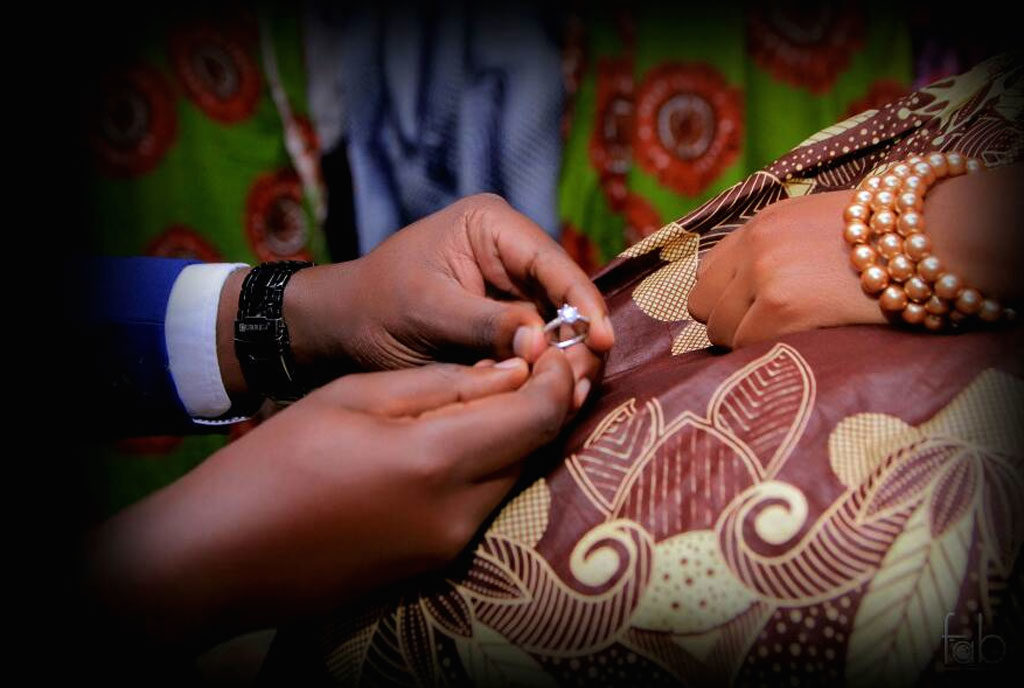 Have your ring resized
Considering that the engagement party is normally a planned surprise for the bride to be, most men will get the size of their fiancé's ring finger wrong. It may be a little too tight or loose. Get it resized ASAP, after all you will be showing it off to everyone, and you do not want to move around with a loose one.
12 MONTHS TO GO:
Pick a date. After "Congrats", "let me see your ring," the next question people are likely to ask is; "when is the wedding?"
It might seem obvious, but sometimes one of the hardest tasks in planning a wedding is selecting and agreeing upon a wedding date. But of course, you'll have to do that before you do anything else. If you have your heart set on a particular venue or service provider, check with their availability before setting your date so you won't be disappointed if they're booked on the day you picked. Take into account the school or work schedules of important bridesmaids or groomsmen as well as those of your parents or other important guests. (Of course, that doesn't mean you're expected to work around everyone's schedule, so don't try to.)
If you're planning an outdoor wedding, consider the season and the weather. Lastly, your wedding day shouldn't hold any bad memories for you or your groom if that's going to detract from your enjoyment of the day. Remember, this will be your wedding anniversary for decades to come.
Book the ceremony venue
Whether you're planning to wed in a church, a mosque or another sort of setting, make it a point of learning right away what the requirements are of your particular house of worship. Some churches require premarital counselling, married witnesses and so on. Whatever yours needs, make sure you know as far in advance as possible so you don't find yourself surprised at the last minute. Meet with the person who will be officiating your wedding and make sure he (or she) is on the same page as you and your fiancé as far as what is expected of you before and during the wedding.
Schedule any necessary pre-marital counselling sessions.
The point of premarital counseling is to ensure that you are not making a lifetime commitment lightly. For obvious reasons, it's better to know the outcome sooner rather than later in the wedding planning process.
10 MONTHS TO GO
Choose your wedding colours/ theme
If you're going to have one. It might consist of the bride's favourite colours or a combination of your favourites or simply a combination that matches your venue. Many of your subsequent choices will be based on your wedding colours: You'll likely keep the colour theme in mind when you decide on the maids' dresses, the groom's accessories, and on your decorations, if you want things to match. Although it's typically the bride who makes this decision, don't forget to coordinate with your groom and keep him in the loop to avoid minor disasters such as the groom turning up for the ceremony in a colour the bride hates.
Entourages for Bride and Groom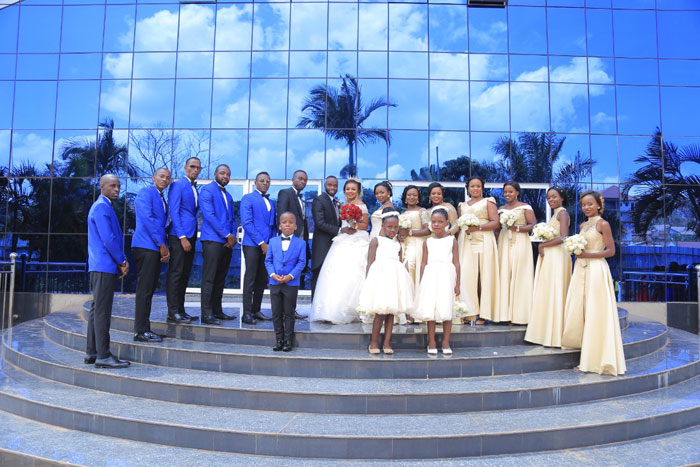 Draw up a list of your potential bridesmaids and decide how many you want. They might be friends, sisters or future in-laws, but keep in mind that you must ask them well in advance of your wedding to give them enough time to plan. If you expect them to pay for their own dresses, make sure that's clear at the onset. When picking your maids, advises Irene Mubiru Kagogwe, a wedding manager, don't just automatically pick your best friends. Remember that you're going to be depending on these people to get you through one of the busiest and most important days of your life.
Your maids should ideally be people you know to be committed, self-motivated and dependable. "It is important to sit them down early enough to find out what their expectations are and make them know yours so that you work together as a team for the best day," says Mubiru. "It will also help you work within your means."
Guest list
This is often one of the biggest points of contention in wedding planning. He may want 500 guests while you want 200. He may want every fourth cousin and all his parents' friends, you may want an intimate ceremony. The key, as in marriage itself, is compromise. If you want to limit your guest list, it sometimes helps to make several lists, putting absolutely critical guests on list one, desired guests on list two and more tangential guests on list three, so you can see how the numbers play out. Or you can simply give in at the start and expect to just invite everyone. From her experience of having about 700 guests on her wedding day, Mubiru says: "The best thing is just to prepare and plan for them. There is no way you are going to stop people from coming to your wedding, especially if they are relatives and given the cultural setting here." But she emphasizes that you must count them all, one by one. Also, don't forget to count service providers like cameramen, decorators, musicians and ushers since they will be at the reception and must be factored into your budget.
Find a Reception Venue
This must be completed at least six months before your big day, to be on the safe side. Remember, you will not be the only couple getting married that day! Once you've booked your venue, plan a walk around and talk with the management to determine any restrictions they may have on decorations, caterers or entertainment, etc. so you don't waste time, for example, booking a caterer if your venue has one in-house that you are required to use.
EIGHT MONTHS TO GO:
Money
Discuss and agree on a preliminary wedding budget. This critical item is often overlooked or postponed by couples. Keep in mind that not every wedding is funded by parents and friends. Look at what you have and can commit as a couple before you send out pledge cards to friends and relatives. Mubiru says that ideally couples should have 80 percent of their estimated wedding budget taken care of before they begin holding meetings, then they can scout around for the other 20 percent from friends and family. Knowing what you have at the outset will also enable you to know where and how to allocate money first. Be realistic when you plan your budget about how much to expect from others. Make a list of your desired service providers and draw quotations from them along with your preliminary budget. This will help you know how best how you can allocate your money and if you have enough budgeted. Mubiru advises against the common habit of many future brides and grooms basing their planning on other couples' former wedding budgets, not allowing for constantly changing prices and disparities among service providers.
SIX MONTHS TO GO
Begin counselling sessions
Ideally, says Joseph Musalo, a counsellor with Adonai Counselling Services, sessions should start now, if not immediately after the engagement. He adds: "The number of sessions will depend on the issues to be discussed." The point of premarital counselling is to ensure that you have insight to handle this new arrangement.
FIVE MONTHS TO GO:
Book the cake
According to Eunice Winyi, a baker with Divine Confectioneries, booking a wedding cake early is best because it will give the baker enough time, especially if shapes of the cake are complicated. She adds that sometimes the stand on which the cake sits or even some ingredients may need to be imported, so allowing extra time is wise. The size and shape of the cake will also be affected by time. However, she adds that in a pinch, a cake can be booked within two months of the wedding.
Maids Dresses and Wedding Gown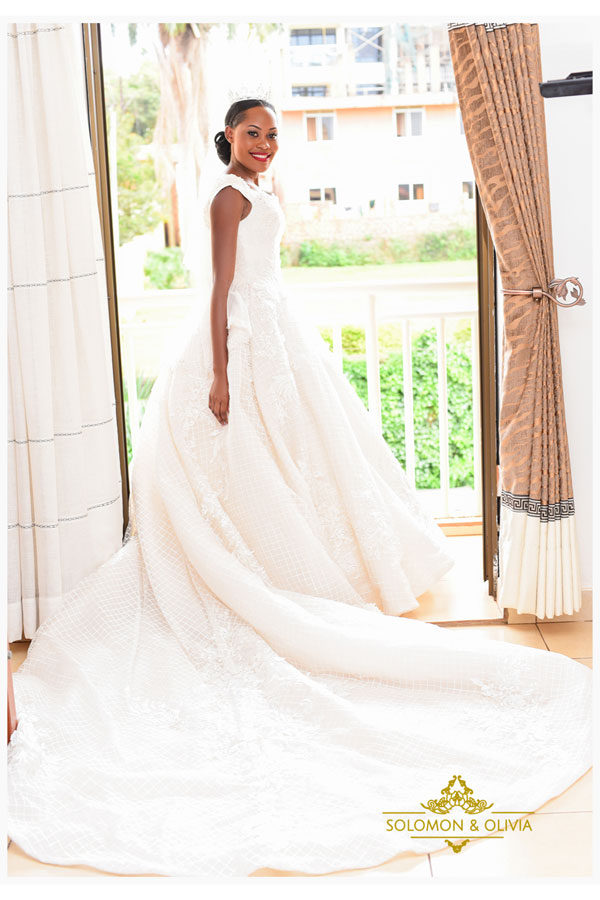 This is when you are going to begin spending. Scout around for your outfits and at least decide whether your gown will be made or bought or rented, etc. Some will have begun this process almost a year before the wedding day, especially if you want something hard to find or exceptional. If you're simply hiring a gown, shopping now will give you a good selection to choose from; if you're buying, it will give you enough time to know prices before settling on your pick.
If you're having your gown made, obviously you will want to leave as much time as possible to find a good tailor and have your gown sewn. Remember you need to have a fitting right before the wedding though. Many brides lose weight during the wedding planning process.
FOUR MONTHS TO GO
Talk to decorators and entertainment providers about how they can make your day a beautiful one. However, don't let their ideas overrule your own. This is your day, after all.
Talk to and decide on a catering service and plan a menu. Don't forget to think about drinks.
Meet and select a florist and choose your flowers for the ceremony and reception.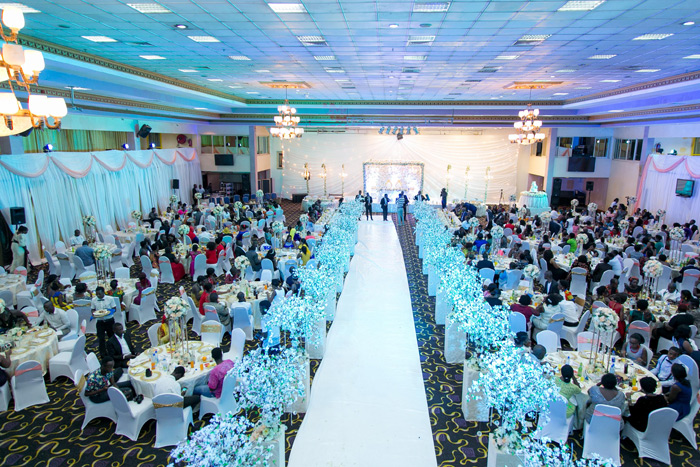 TWO MONTHS TO GO
Shop for a wedding gift for your husband/wife to be, and if possible, a little something to say thanks to your bridesmaids/groomsmen.
'Start a beauty regimen of facials and any other treatments you might need to look your best before your big day. Choose and book a stylist to do your hair and makeup.
Select a committee and start holding wedding meetings, if necessary, shop for your wedding rings then.
ONE MONTH TO GO
Confirm all service and entertainment providers.
Have programmes made and printed, if you're going to have them.
Have a final dress fitting sometime this month. Do a trial run with your makeup and hair and write your speeches.
TWO WEEKS TO GO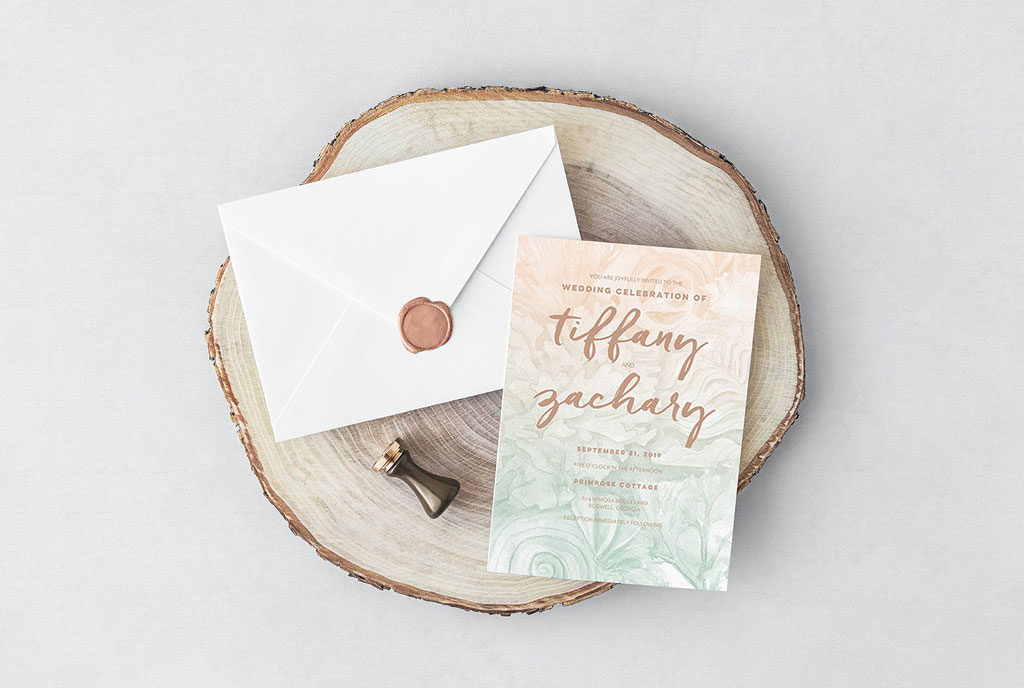 Send out invitations and begin to finalize your guest list.
It is the right time to carry your belongings to your new home, if you're moving.
Hold the bachelorette night.
Choose all the music you want played at the wedding and present a list or CD to your D.J. or band.
ONE WEEK TO GO
Pack your bags for the honeymoon.
Try to make time for yourself and your girlfriends/ boyfriends and sit and relax a little.
DAY BEFORE
Have a manicure/pedicure.
Lay out wedding dress and all accessories.
ON THE BIG DAY
Allow at least three hours to get dressed and some extra time in case of traffic on the way to the ceremony venue.
Relax, take a deep breath and ENJOY your big day