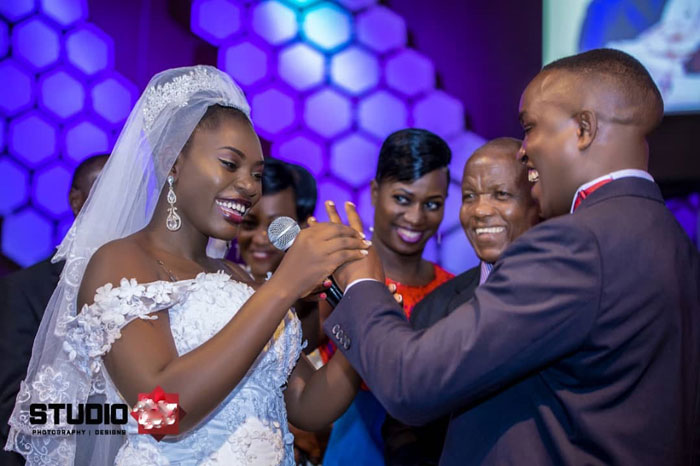 By Eunice Rukundo
When Michael Aboneka married his sweet heart, Lydia Kobusingye in an outdoor wedding, each one of them made their personalised vows.
If you think about it, other than the bride and groom, the wedding vows are probably the most important aspect of the wedding ceremony. More important than photography, cake, and catering combined. After all, what is a wedding ceremony without the little words that actually marry you? It is the vows and promises made to each other that give meaning to everything else that happens on your wedding day. Just like the attire, guest list, cake, décor and other nitty-gritties the vows too need adequate preparation and attention. There is a lot to decide on, ranging from whether you want to take the vows from church or at the registrar's and whether they will be traditional church vows, cultural, statutory or personalised.
Preparing for the vows
Like everything else at this ceremony, the wedding vows involve more than just you. They involve your spouse, the person presiding over the ceremony, and the guests. It will thus help to ensure that everyone involved is on the same page.
If you are getting married in a religious setting, consult your minister as she or he may have to stick to specific words that you cannot deviate from, in case you want custom-made vows. You will also want to be sure your sweetheart wants to go about the vows the same way you do.
Read through a variety of the existing wedding vows to see what feels right. Some vows make guests laugh, while most elicit a few teardrops. You will be sure to find something that matches what you are looking for or that will inspire you to come up with what exactly you want.
Practice makes perfect, so the more you practice the less chance you will be stuck in the middle of your reciting the vows on the actual day. Like your wedding speech, practice your vows in advance so that they are familiar to you when you get down to saying them on your big day. This way you are more likely to enjoy the experience.
Personalising the vows
Writing your own vows to go alongside the other assortment of statutory, traditional, religious or secular wedding vows is a great way of expressing the love you have for each other as well as giving your friends and family insight into how you feel about each other.
There is, however, no point in preparing a heartfelt speech only to be told later on that you cannot use any of it. Ask your minister or registrar about whether you can personalise them and to what extent. There are cases where the person presiding will be legally required to stick to certain standards, say by retaining certain phrases even in a personalised vow. You could read up on passages of poetry, love stories, and famous writings about love from which you are most likely to find quotes you could incorporate in personalised vows.
You need to decide with your partner whether you want to write one wedding vow that you will both say, or whether you want to write individually.
While at the task of jotting down the perfect vow, answering some questions like what you like about your partner, why you decided to marry them or what will change or stay the same about the relationship when you get married to them will make your vows more personal. Try and recall past events, which helped to shape your relationship and helped bring you to this day. Remember to set the scene so all your guests can relate to the story but keep it brief.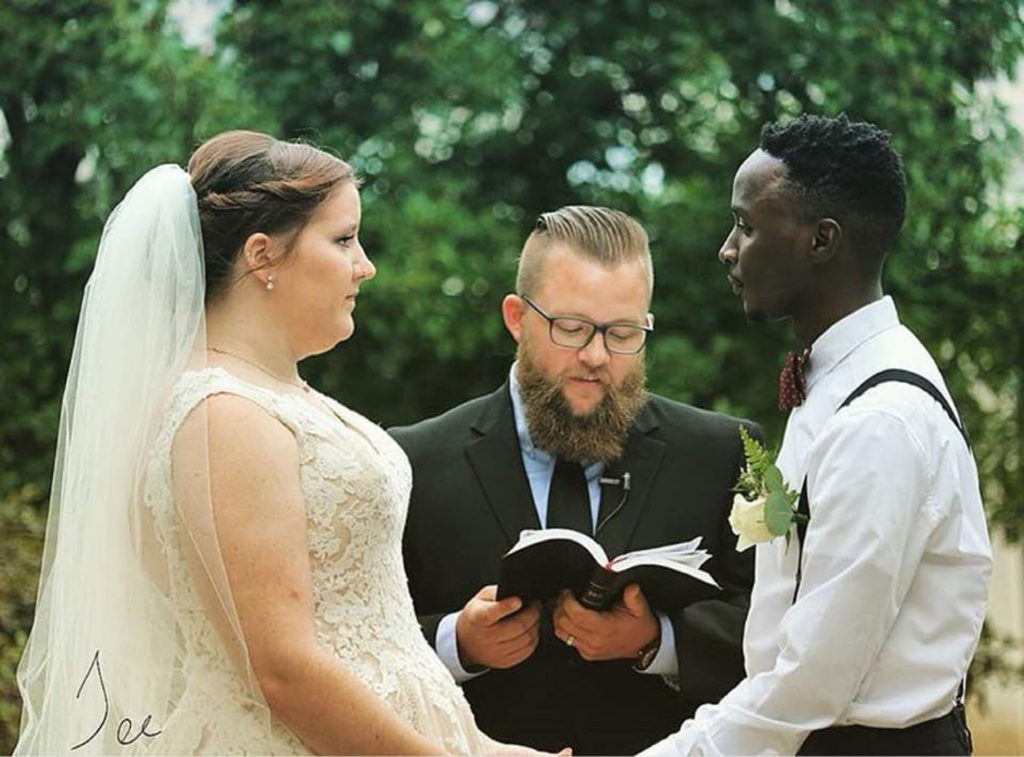 Be honest
There is no point in writing your own wedding vows if you are not going to be honest about how you really feel. Put your feelings out there. It will make both writing and reciting the vows easier when you mean every word in the vows.
Alternatively, you could choose a favourite verse for your personalised vow. There are verses about love or marriage that could express better how you feel about marrying the person you want to.
There is also no harm in including a bit of humour in your vows as long as you do not trivialise them; at the end of the day they have to express your understanding of how serious your commitment to each other is. Spice up your vows by adding light humour with your own embellishments, loving words, funny promises and jokes.
Try reading what you have written out loud to a trusted friend or family member. Ideally, someone you are free with and who knows more about your relationship. They may have good suggestions for you, or the simple act of reading it out loud might help you identify places where you can improve. Once you've worked out a final version, practice reading it on your own several times to make sure you are comfortable with it.
Time to say the vows
You need your spouse to believe what you are saying when you utter the vows. Look your partner in the eye, and say every word like you mean them, from your heart; it will help if you mean every word you are saying to your spouse. Utter every word articulately with confidence and loudly enough for your spouse and everyone else around to hear.
To be on the safe side, whether or not you have memorised them well, make sure that you write down your wedding vows on a note card and give an extra copy to the best man or maid of honour on that day so that nerves will not spoil all of your hard work. If you get the nerves, pretend everyone else is not there and it is just you addressing the love of your life. Try to involve your guests by not making your wedding vows so personal that they appear cryptic, as this could lead to your guests feeling alienated. In order to keep your partner and your guests engaged it is important to try and keep your wedding vows brief otherwise you may all too easily lose the essence of what you were trying to say. For a final but lasting touch you could order for your marriage vows to be recorded on a keepsake document and hanged in a special place in your home not to only be viewed as art but to also constantly remind you of that special moment and how you felt about your partner at your wedding day, for many years to come.