By Desire Mbabaali
When it came to pleasing his fiancée, Doreen Kembabazi, during his visitation to her parents popularly known as kukyala,  Dominic Bukenya, the multi-media editor at Daily Monitor had no need for limitations. All he wanted to do was impress his woman. They share their high school romance that finally brewed into a marriage proposal.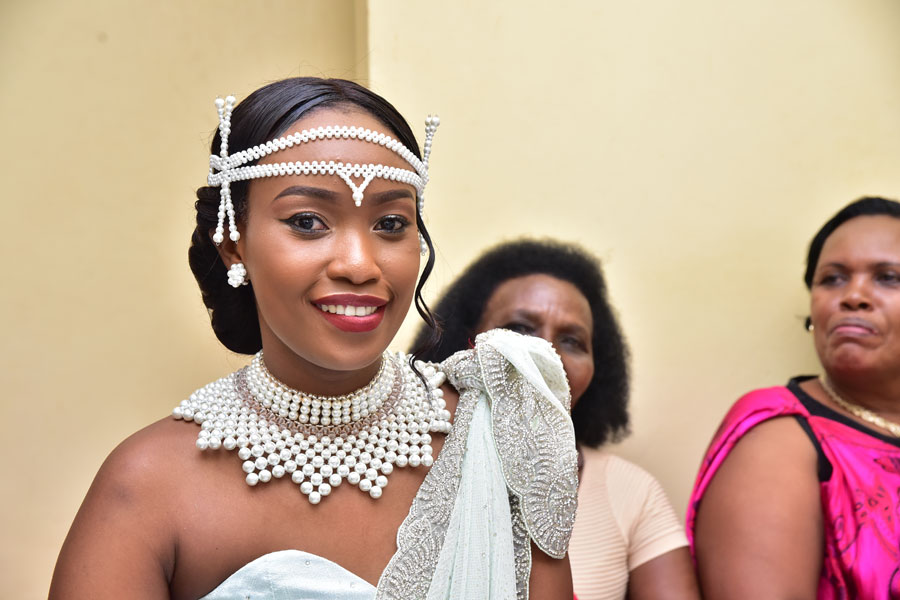 How they met
"We met in 2009 when I was in senior six and she was in senior five. We were at different schools, so we largely kept in touch through letters while dating," Bukenya shares. The two lost touch but bumped into each other last year and rekindled their love spark. There was no turning back.
"After those two months of dating, I felt like this was it. I am older than her, but she seemed mature,"
With Kembabazi's help and counsel, the two started buying up stuff to fill his big empty house. It however still missed a major something to make it feel like home and it could be summarised with a name; Doreen Kembabazi.
"She challenged me! I knew I couldn't lose such a woman because she gave me peace," Bukenya excitedly says.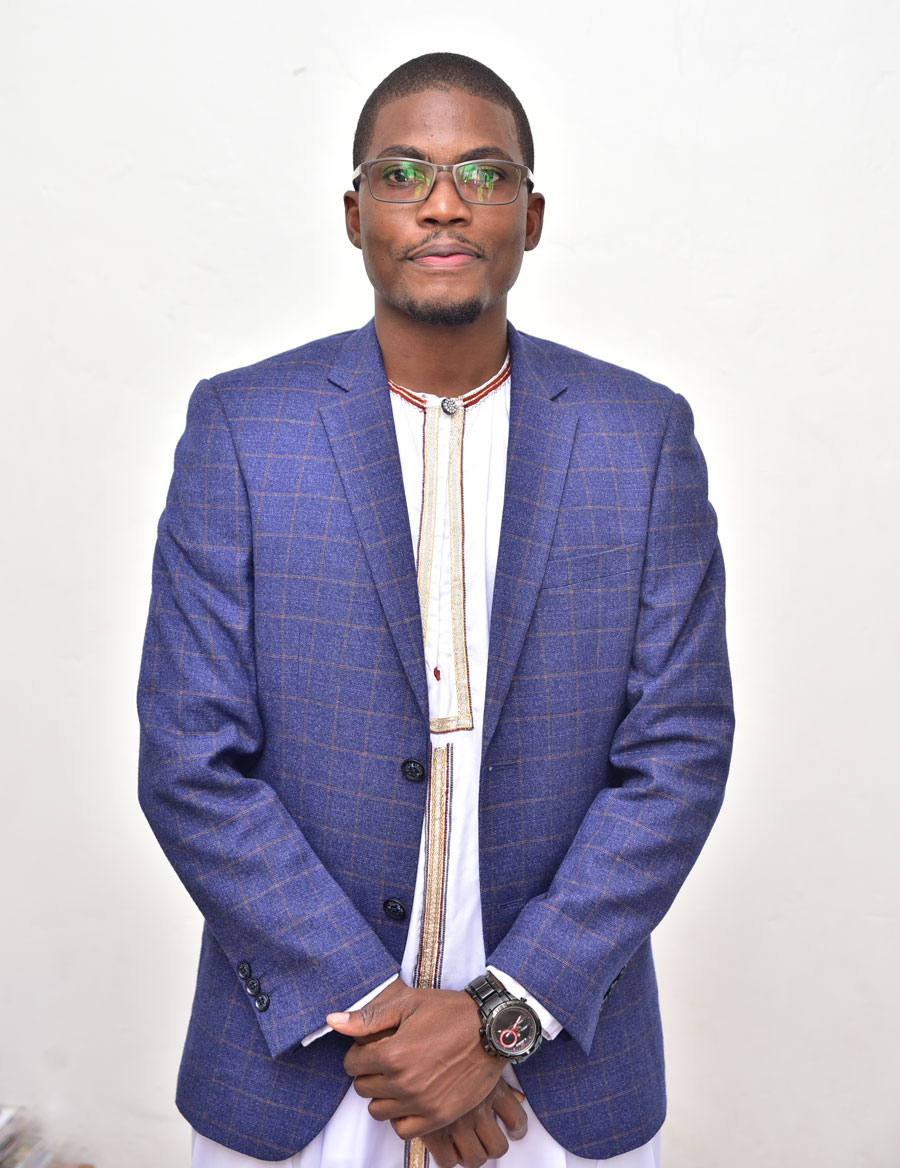 Bizarre proposal?
About three months later, in October, he bought a ring. For two weeks, he kept it not knowing how to give it to her.
"One day, as she was looking for something, she found the ring and it fell on the ground. I of course panicked to get the ring before she saw it because this wasn't the right time and way I wanted to propose. She got inquisitive thinking it was a girl's earring or ring. She insisted I show her what I was concealing, so I gave her the ring. It was still new and had a seal. I told her how I had kept it for a long time. I got the ring, and with both of us standing, I asked her to be mine. I just wanted her to be mine. So, I put it on her finger and she cried," he narrates.
"When he proposed, it felt like it was the right time," Kembabazi admits.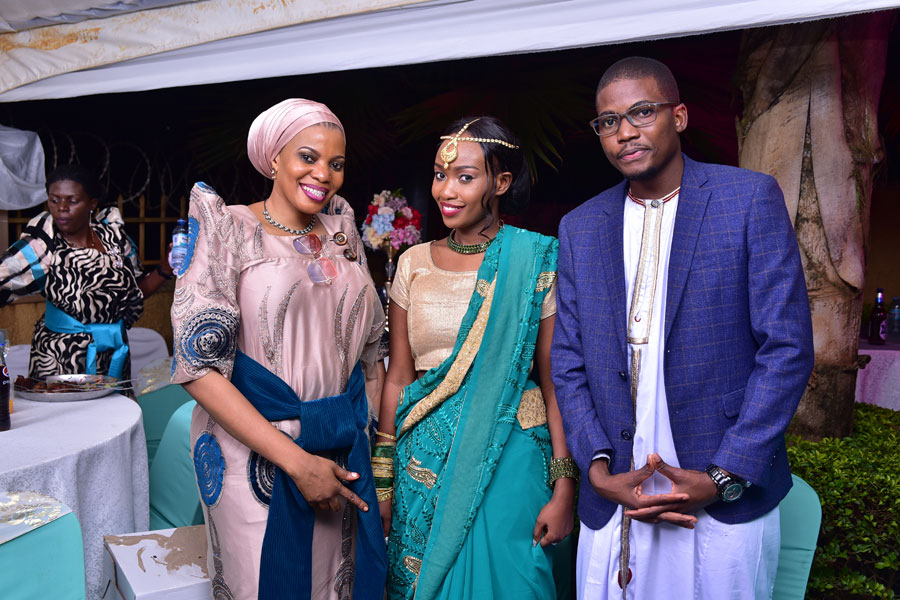 Preparing for Kukyala
"In January, her mother was coming from the UK and I felt it was opportune since she normally isn't around. So, I asked her if I could visit her parents, for her mother who is a very important person in this was going to be around. She was shocked I wanted to do this," says Bukenya. "I decided to take him home in Nakumunye, Wakiso on January 26," Kembabazi adds.
However, Bukenya confesses that it takes boldness for a man to visit a woman's family.
Despite their cultural differences of doing kukyala, Bukenya decided he would do it the Kiganda way, and Kembabazi, the Kinyarwanda way.
"I asked a few people but I was mostly told that kukyala is supposed to be simple.  They also told me that in Kinyarwanda culture, they don't take things like we do in Kiganda but rather a cow in cash. I didn't take that serious. I just wanted to make my wife-to-be happy the way I thought it is done so I insisted we do it the Kiganda way. I didn't want to go empty-handed," Bukenya explains how he prepared.
He would later go with 25 people and his uncle as his spokesman.
The negotiations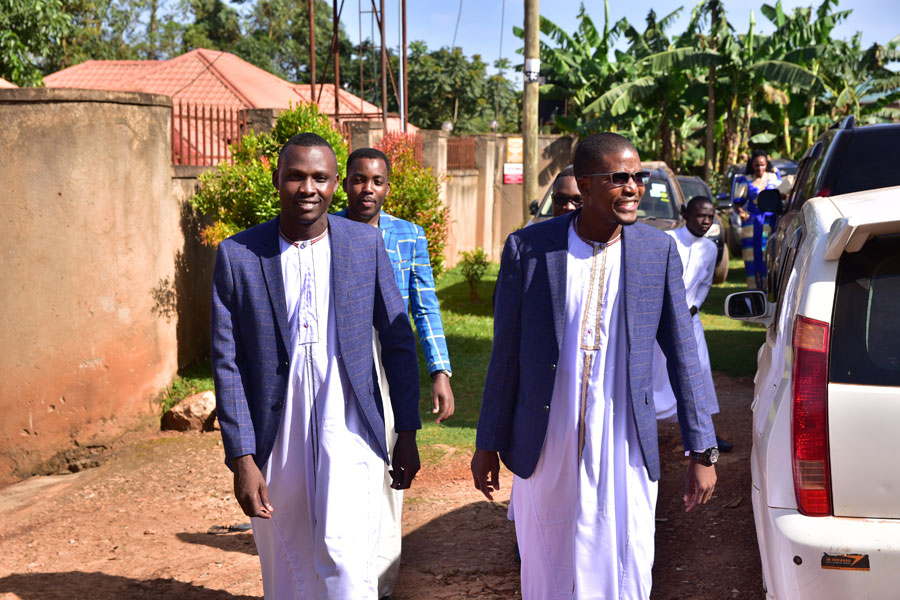 "The moment we reached and were invited into the home, they told us to choose five people amongst ourselves to go into the house; that is where my sweating begun. I was told that was the bargaining part," Bukenya reminisces with a smile.
After sitting inside the house, they were asked the purpose of their visit, which they went on to explain – an interest in their daughter. This was then followed by the real deal – agreeing on the bride price.
"They told us that with them, everything is sealed with cows. So, we started the tough discussion and negotiations about the pride price. They asked us the number of cows we thought the girl was worth. We told them she was priceless, and asked what their expectations were – which they told us… I sweated again. I never thought it would be this hard. We then bargained until we reached a common ground. In the meantime, the girl was not around, neither was her mother; it was just the elders. It was like a probe committee," he discloses.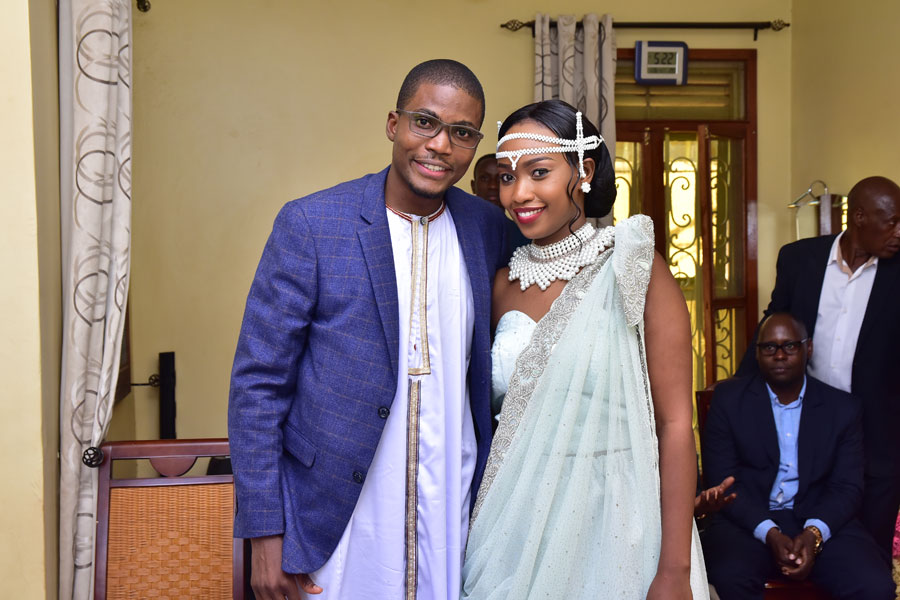 What he didn't know about this culture was, once you commit to paying a number of cows, you have to pay down one, upfront, in cash.
 Tragedy
"That is another thing that made me sweat, because we didn't have money, and we couldn't raise Shs3 million just like that. Considering me coming the kiganda way, we hadn't prepared for it. We finally resolved to bring the cow in a week, and they accepted. We apologised for not making enough research and they accepted to let us go. But still, they didn't accept us as their in-laws (kuzaala). Possibly because we had not fulfilled their norms. They said we could now go," Bukenya narrates.
He however hadn't seen his fiancée and this was cause for them to remain in the house. After submitting their humble request to see the 'bride' they had been bargaining for, they were allowed to see her, and thus, Kembabazi was ushered in.
 A ray of sunshine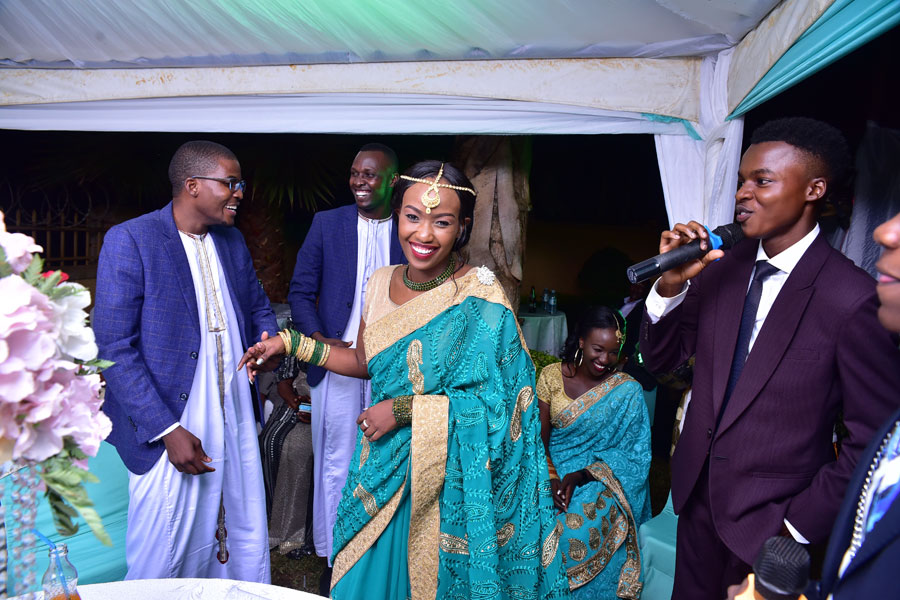 "I hugged my woman, took some pictures – it was a happy moment. She then went back, and that was it," he says.
Game changer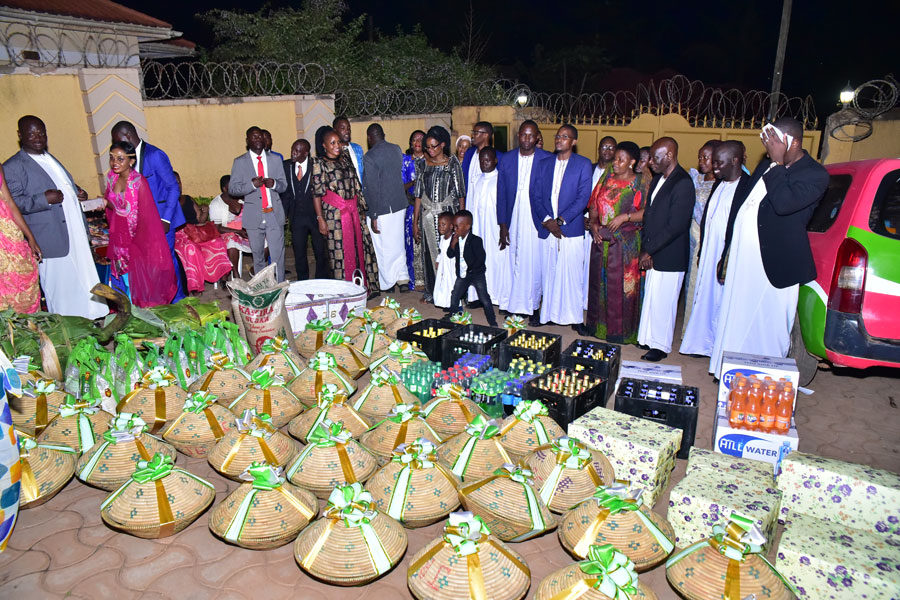 After having lunch, Dominic and his escorts brought in their gifts. "They probably didn't know that we carried these gifts in our culture, so it was a surprise for them. After presenting all these things, we were told that they had now accepted us to be their in-laws," Bukenya recalls.
 The budget
"The budget was roughly Shs4.8 million. I had a budget of about 6million, but my family kept insisting that this was kukyala, so they cut my budget to around Shs2.5million and made their contribution. But I wanted to impress my woman, so, I decided to add up to make that Shs4.8 million," he shares.
Among things he took were; envelopes to the mum, dad and the Ssenga, drinks, baskets full of gifts, sugar, rice and fruits.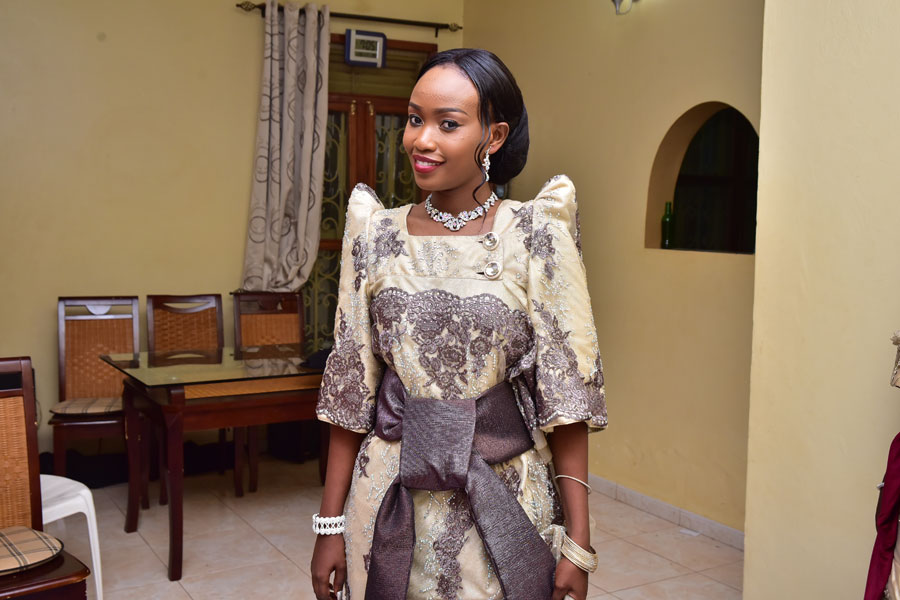 Her say
"I was dressed from Kushona Fashions – that is where I work so, I got the attires for free and I changed three times. My first attire was a mushanana that was representing my Kinyarwanda culture, the second was a gomesi to represent my husband's culture and the last was an Indian wear which was chosen by my mother," Kembabazi explains.
 Organising to host the kukyala
To invite and mobilise friends and family, Kembabazi created a WhatsApp group through which they communicated.
When it came to fusing the cultures, understanding each other was the main point to Kembabazi.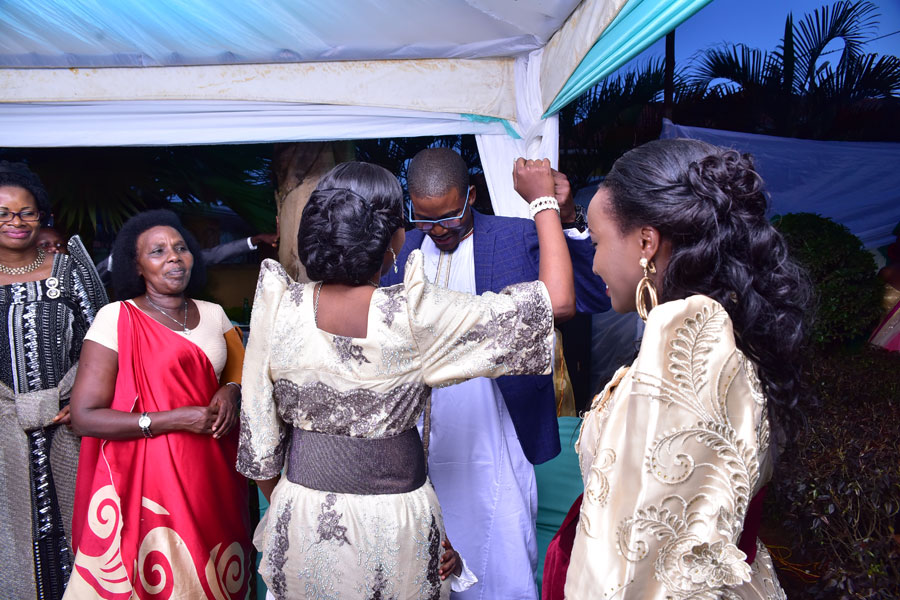 "He also gave me the shock of my life; kukyala is always simple and I didn't expect him to do whatever he did for me that day. Everyone was thinking it is an introduction, yet it was just a kukyala. I was very happy and shocked. I didn't see it coming," she notes about the gifts her fiancée brought.
Furthermore, some of the highlights of the day for her was when she came out to greet Bukenya, "I gave him a hug and people were screaming. Secondly was when I got out to be shown to the other people and relatives. He also had a song and he got me up and danced with me, that was very emotional and, in the end, we exchanged gifts… everything was massive," she notes. The evening was also followed by a barbeque before they were seen off.
"I had a very good event that everyone was happy about," Kembabazi admits.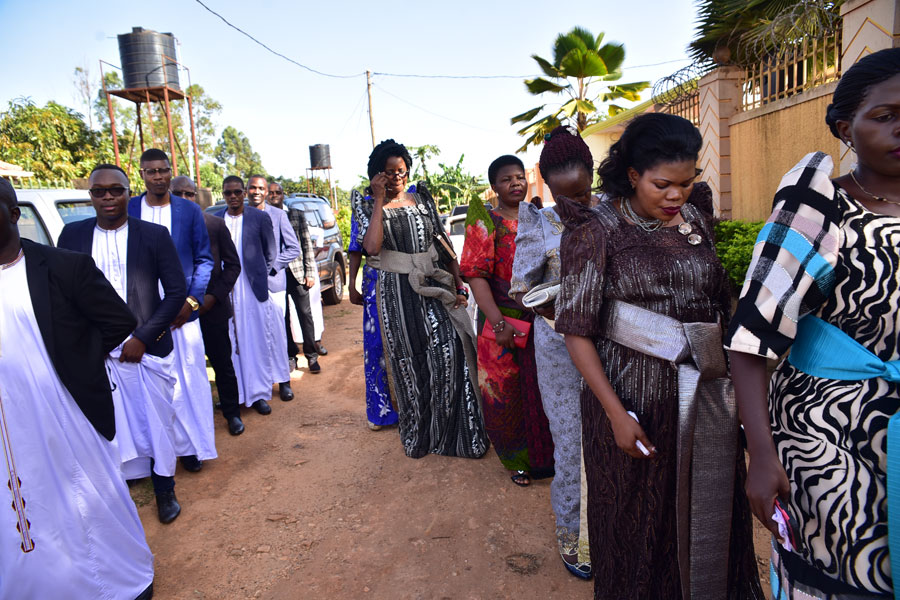 How it was different
Kembabazi notes that right from the numbers of people that attended from both sides, the kukyala had more people than the usual small numbers. "Secondly, we had entertainment, performances and an evening barbeque. The things my man brought as gifts were unexpected and too much for kukyala. Lastly, we gave gifts to each other as they were leaving," she says.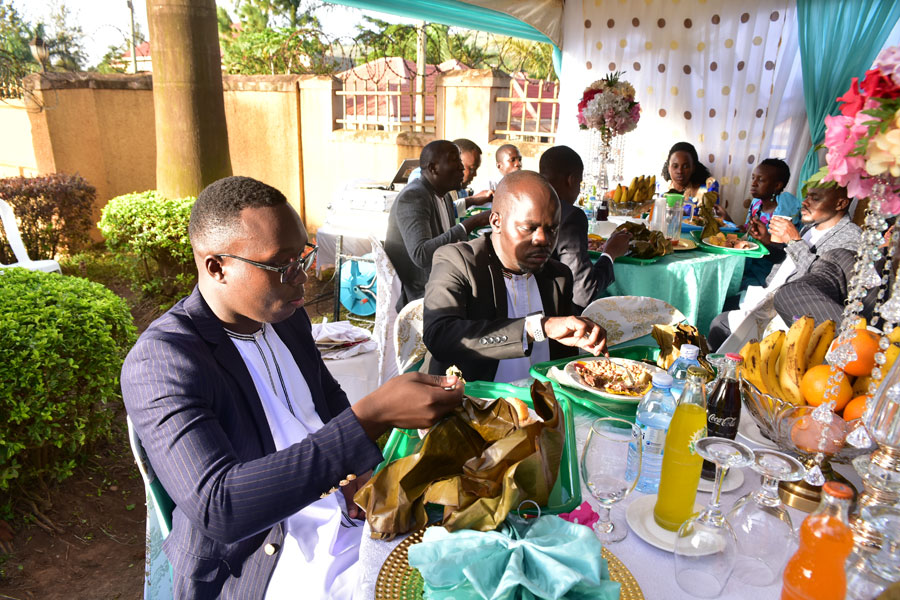 Advice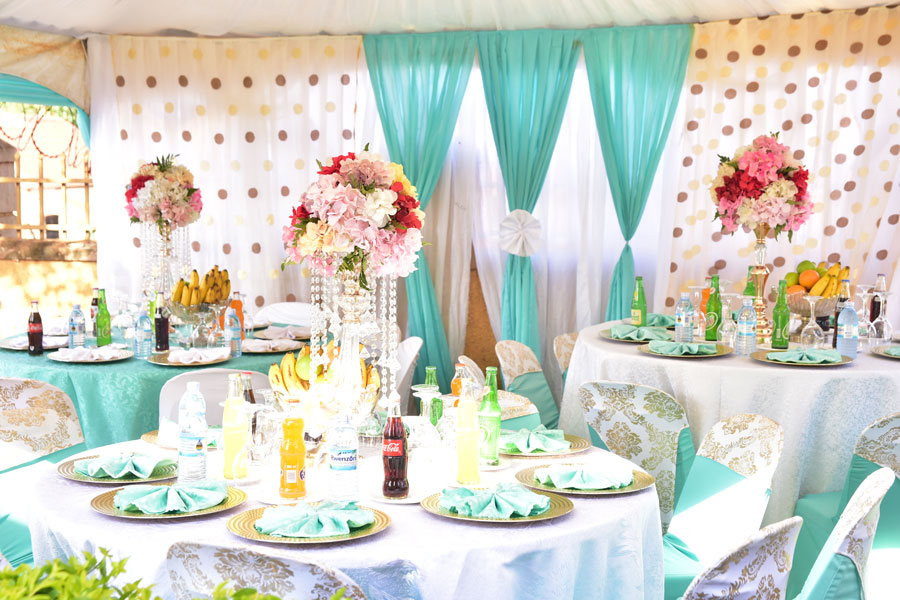 "If you are marrying across culture, do research. Don't do what I did, because I imagined that they would just accept my Kiganda culture, that they would just let us do our thing. But they also didn't want to defy their culture, so, they did it their way which almost cost us starting on a good point with them. You may not know everything about another culture, but know some that are a must. Interact with someone close to the family and ask them what they expect or how things are done," Bukenya advises.
On the other hand, Kembabazi advises that people should forget being simple when it comes to trending things. "Lately, kukyala seems different. I think throwing in a few different things that make it different from the kukyala that has happened in the past makes it better. So, just feel free about what you want to do as long as it's within your means and stop the word "simple." It is your day, and there is not going to be any other day, so have fun with your family and friends," she concludes.
The couple will have their introduction in Kannungu this October.