By Joan Salmon 
The skies opened up in torrents, and they were certain, that their day and marriage was blessed. It was the seal that Micheal and Tracey Crockett Muyanja who had met through a dating app, Afro Introductions needed to reaffirm that all was well. Meeting online on April 10, 2018, which is also Tracey's late father's birthday, the two were ready to make it work. "After two weeks of using the app, we signed out and moved to WhatsApp." Micheal had been introduced to this app by his cousin who later became his best man. With the app's purpose done, Micheal later introduced his wife-to-be to WhatsApp as it is not that popular in the US as it is here. Tracey was drawn to Micheal because on his profile, honest and true, was all there was for a description. "However, on seeing his location, I was thrown off a little because I didn't expect for us to connect the way we have, given the distance. Nonetheless, owing to those words which touched my heart, I reached out and two days later he responded."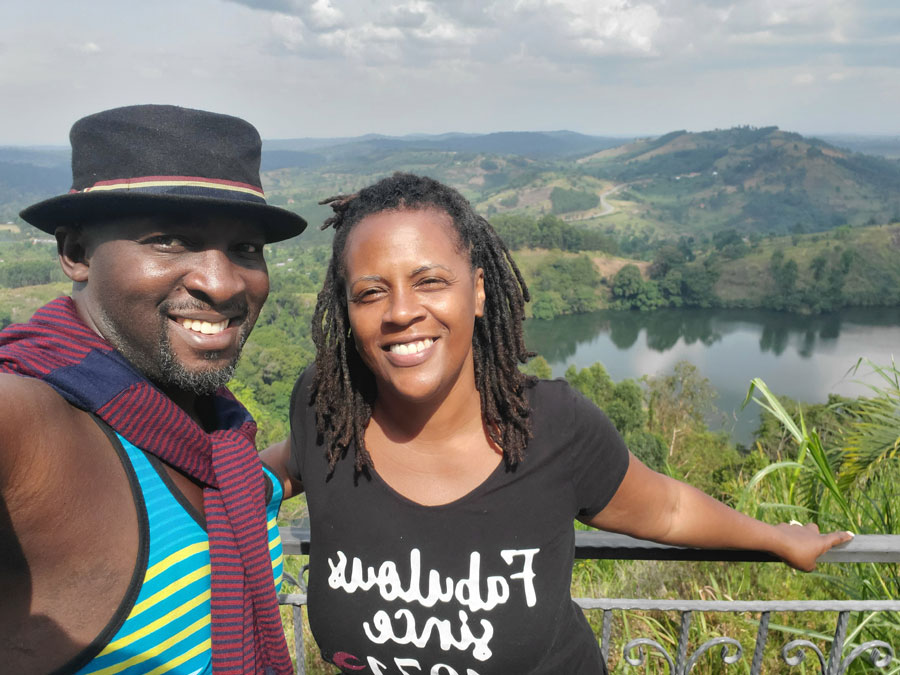 Ready to overcome the distance barrier, Micheal, who was drawn by her charming and lively persona made it a point to ask after Tracey every day. "Keeping that open line of communication with me, being so gentle, sweet and truly honest and true, kept me. It is like he stole my heart. Constantly talking also helped me discover new things about him, and learn who he was on the inside."
It is often said, "Marry your friend" and they ran with it, choosing to become friends and looking out for one another on a daily basis. However, the 11-hour difference posed another challenge which meant that a lot of sacrifice to make communication possible had to be made. "At first, we simply chatted before moving to audios, and later video calls. Being new to actively using the app, the first video call made me very nervous but I fought through because each wanted to see the other live, away from doing videos and sending them to one another," Tracey shares.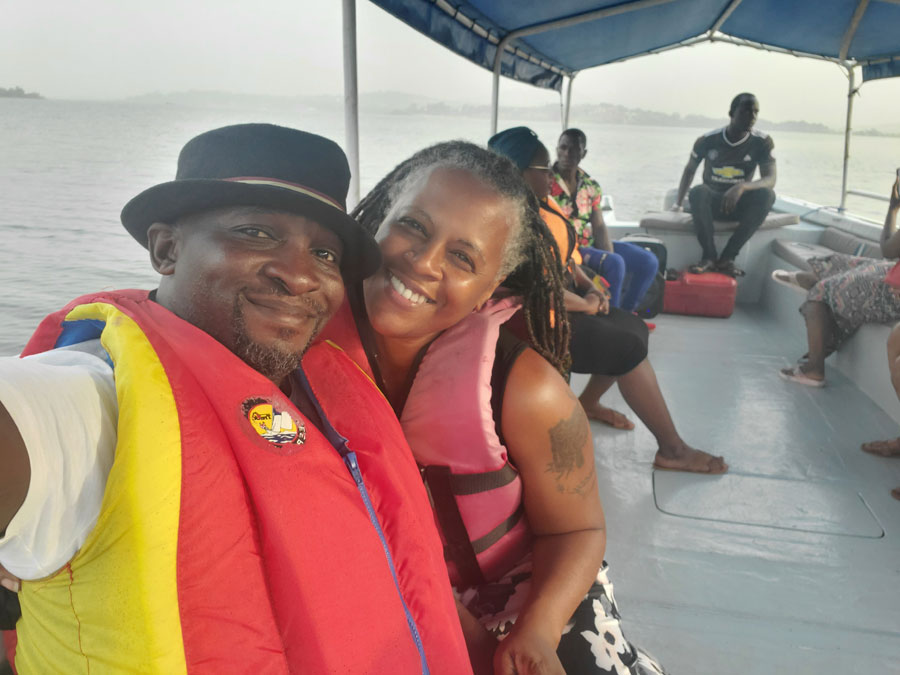 Micheal adds that with live video calls, honesty and truth were further fostered. "Live communication rarely allows for lies as one can see the other's gestures and body language real-time."
Learning that both loved expressing themselves through music and appreciated the same music genre; RnB, also helped draw them together more.
It is this communication that got them through even the hard times seeing that they had to postpone their wedding from April 10, 2020 to February 12, 2021 owing to COVID19 and its subsequent lockdowns. "Nonetheless, it came as a blessing in disguise because I was considered an essential worker thus continued to work and have been blessed with a better income than I ever have. We also drew closer as a couple and our lives blossomed," Tracey shares
Then came the social media and later total internet shut down which made Tracey nervous about his safety. Micheal resorted to doing live calls because he had vowed to himself to ensure all was well with her. "Even during rough times, he was very encouraging, nice and sweet to me. It kept my heart for him to keep."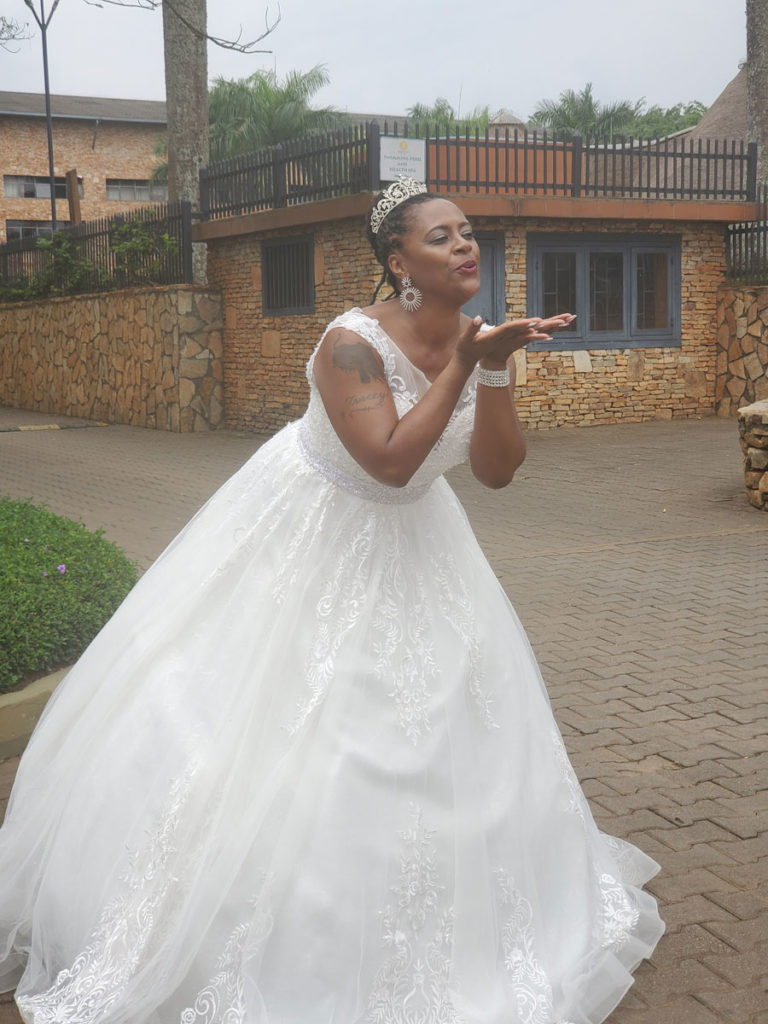 On agreeing to get married, one would have thought that the two needed to do some convincing before they said their vows but Tracey said they kept every detail about their relationship to themselves. "We needed to make sure we were solid first before inviting others into our relationship. In my case, this was a dream come true to leave the US and come back home and get married, so only those extremely close to me were aware of my plans. While some had their doubts, looking at the culture where I come from, convincing is not needed because when I put my mind to doing something, I go for it and they have to accept it that way."
Coming home on February 3, Tracey endured flight cancellations, four flight changes and she is thankful to her husband who kept in constant communication until she touched down.
Having lunch with Micheal's family on February 7 which served as an introduction ceremony, the Muyanjas later had a civil wedding which was a pleasant affair. "My wedding day has been the best day of my entire life. Micheal has made me a very happy woman, helping my heart settle because living in the US is not easy for Black Americans. So being able to come here is like an escape from prison, it feels like coming home."
They also had a pleasant surprise at URSB where they were presented with gifts before two radio and TV stations interviewed them.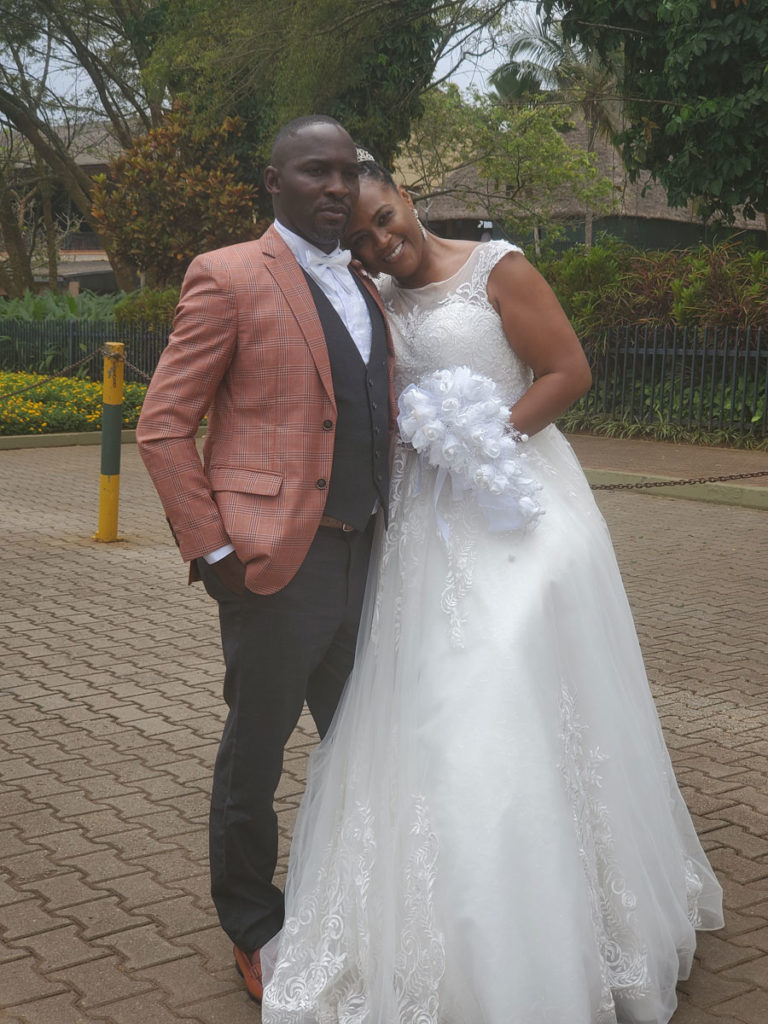 Then at the reception, after cutting the ribbon, it rained so heavily. "Thankfully, there was an indoor place where we moved everything and despite me getting emotional because back home rain is rare, but the day went well." When the rains subsided, they went back outside, reset the place and carried on.
Micheal re-echos his dear Tracey's sentiments that they had a lovely day. "She loved every detail of the day inasmuch as I had two weeks to prepare for the wedding day owing to several changes. We were also thankful for the rain looking at it as blessing because we thought February would be a dry month."
There are no regrets for the Muyanjas save for Tracey who had to go back.
That said, they are very hopeful that having come this far, the future is bright. "The future holds a great deal because there is a lot to accomplish in the coming years. Even the sky is not the limit. Tracey will be returning on a permanent basis but has to go back and get herself prepared because good planning determines how well we will spend our life together," Micheal smiles.