By Joan Salmon
Collins and Nancy Oduka have been married for six years but their dating was a touch-and-go affair that at one time, marriage seemed hazy. However, their friendship since they were students in A-Level kept them going.
"I had never thought of anything more than our friendship. Then at university, I learned she was residing in a hostel opposite mine. So, during the second semester of our first year, I visited her often. I believe it was during this time, in 2007, that our journey started," says Collins.
Nancy says she found Collins humorous, someone who made conversations worth looking forward to. Collins on the other hand loved Nancy's simplicity, humility and gentleness. When they finally agreed to give a relationship a chance, the two loved the fact that none put pressure on the other. However, that was not glue enough to fight relationship-related turbulence. "Because of differences in faith (Her Catholic and he, Pentecost), we split and made up thrice and the last time we broke up, there was no hope that we would ever get back together," Collins shares.
Breakthrough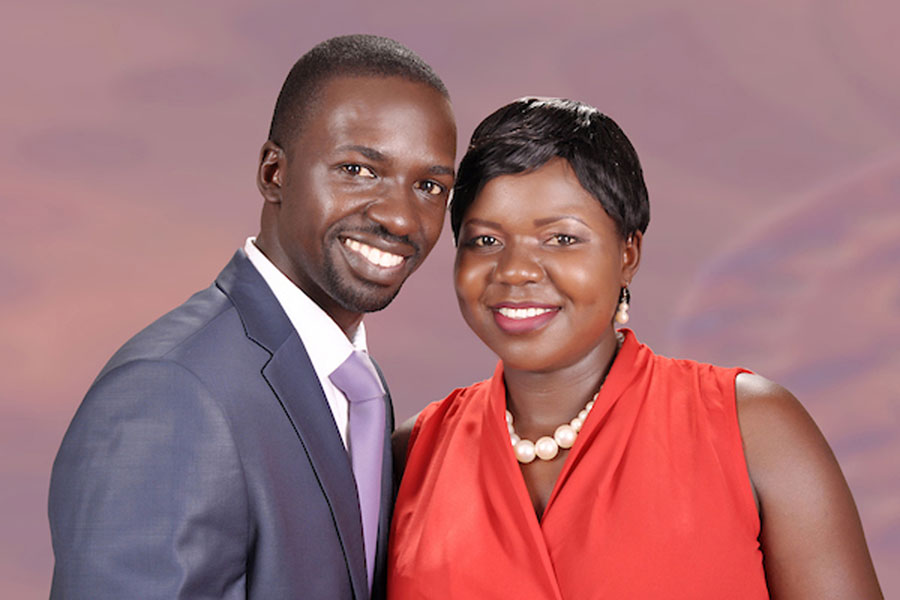 Then something beautiful happened. "When Nancy got a job in Rwanda, although she did not have to share this information with me since we were no longer a couple, Nancy did. I saw this as a ray of hope and I did my best to keep the communication lines open," Collins says. He adds that during several conversations they held during this time, Collins asked Nancy if she would give him another chance.
"I was hesitant because I did not think he was serious. Then one time as we talked, he said, 'No, this is the grand finale.' It sounded funny, but that was him, trying to lighten up an intense moment. I took time to pray and think about it, then eventually, I decided to come back home and give it a chance," says Nancy.
For the one-and-a-half years they were apart, each had tried dating someone else but nothing seemed to work. So, when she said yes, Collins did not want to waste any more time and started preparations to marry Nancy. "I knew she was the one I wanted to spend the rest of my life with and since we hard sorted our differences on faith, I did not want to waste any more time," Collins says.
Lucky for the couple, Nancy had also become a born- again Christian while in Rwanda.
Faith
Collins was determined to make Nancy his wife that when she responded positively to his proposal. With only Shs50,000, enough to pay for their first wedding meeting, the preparations started.
"I decided to get married at a time when I did not have money. However, I thank God for the overwhelming support I got from family and friends that from a small budget of Shs11m, we ended up with Shs35m. I wholly trusted God and He came through miraculously," he says.
Nancy had a stress-free wedding because Collins and the committee took over everything. "My role was handing over every contribution I got while he located where it would go," she says.
The Couple later got married at an outdoor wedding, at Kololo gardens which they had gazetted under Chrisco Church Bugolobi.
Marriage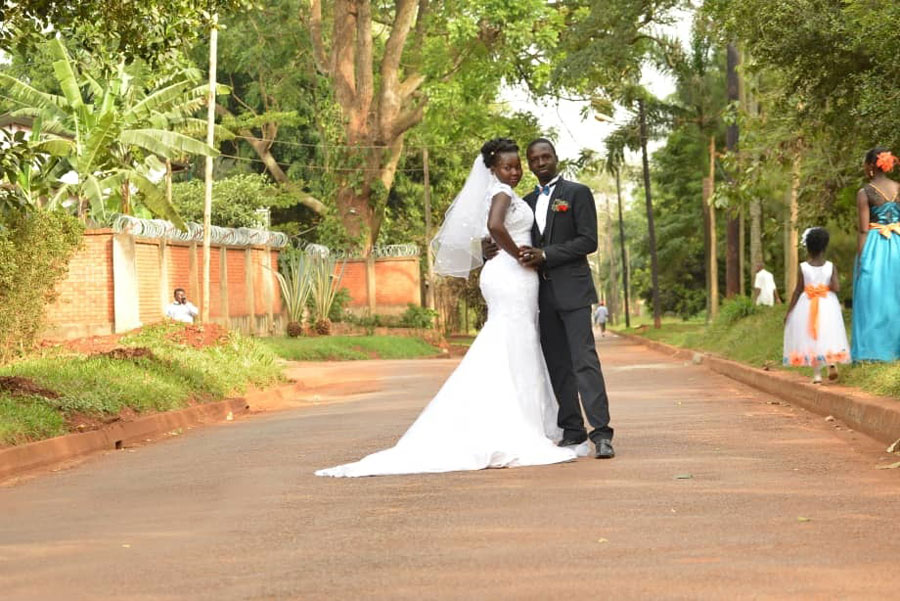 Married on February 21, 2015, the Odukas say the first year was a time of getting to know each other. "I enjoyed every bit of this time despite the necessary adjustments. For example, waking up to see another person in my bed took some getting used to as it rather felt like an intrusion. But then, I had married my friend and discovering new things about her was all I wanted to do," Collins says.
However, a twist awaited them. "Granted, we wanted children but having to deal with a pregnant woman is no joke. That whole experience was new but I had to adjust very fast to living with the 'new her', learn to take care and be there for her because she was not as strong," he says.
Living in Matugga, Wakiso District, Collins says the distance and traffic jam made adjusting to marriage and the coming baby hard since he always left home very early and returned late in the night. Also, with his wife now out of work, Collins shouldered the financial burden.
Communication was also not good because on several occasions, Nancy, who was not accustomed to carrying a phone with her, missed Collin's calls. "I always found several missed calls which meant missed communication of something he wanted to share, or he wanted me to do. He obviously wasn't amused, which caused a lot of conflict," Nancy shares.
The biggest challenge, however, was the fact that although Nancy carried their child to full term, the pregnancy resulted in a stillbirth. Collins says although they had attended many marriage counselling classes, none had prepared them for something like this.
Nancy thanks God for making family available because they constantly checked on them, prayed with and comforted them. "I thank God for Mama Otaala and Mama Ngendahayo who spent the night with me, praying with and for me. They never left my side," she says.
By God's grace today, Collins and Nancy have three children, two daughters and a son.
Parting shot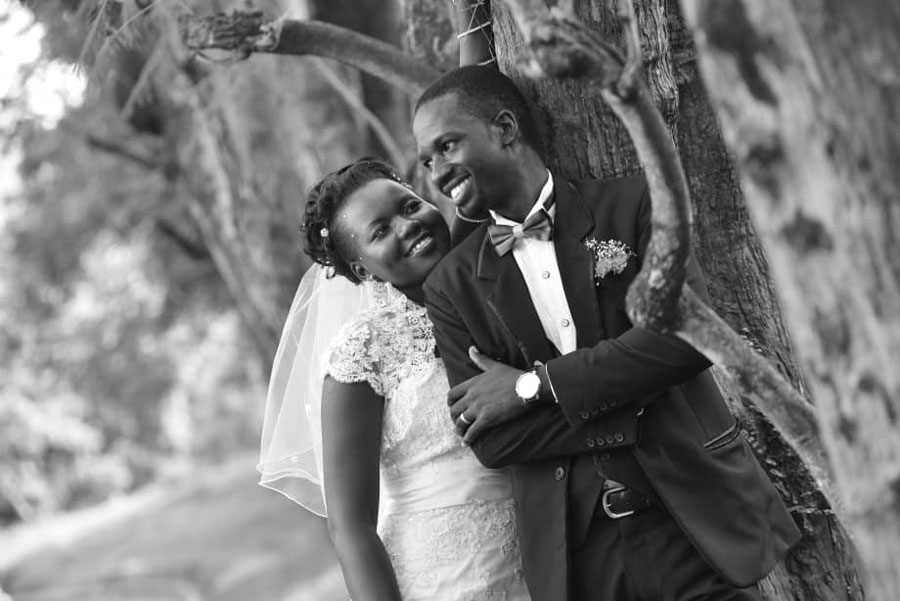 Collins advises couples to remember that before getting married, your partner had a life such as friends and hobbies. "Do not expect them to just give up the life they had. It is those small things that may make life better. For example, if she wants to go out with her friends or visit family, offer support. When you respect people, they are happier and it is easier to deal with a happy person," he says.
Nancy urges couples to beautify their marriages by being a friend to their spouse and always communicating. Collins adds that there is no need to rush marriage because of what society says. "You need to live your life aware that only you will live the consequences of your decisions," he says.