Meeting
We met at church. That's at UCC mukono where we are both ministers. I am a pianist while Sharon is a service prompter. So, we used to say hello to each other after service and with that we started getting close then I started escorting her to get a boda, call to check if she has arrived safe, and just like that the relationship grew.
Sharon: To start with, he is so handsome and pretty which was optical nutrition for me. He is a man of impeccable character and with a heart of gold
Faya: Sharon has always been this smart, presentable, church minister and bossy lady besides her beautiful face. Many men feared her for her intelligence and education status. But for me, I saw a wife and I just couldn't let go of the thought of making her mine and giving her the ring she deserved. All those things were everything I needed in a woman that I wanted to share my life with.
We have known each other for four years and we were friends for about three of the four years.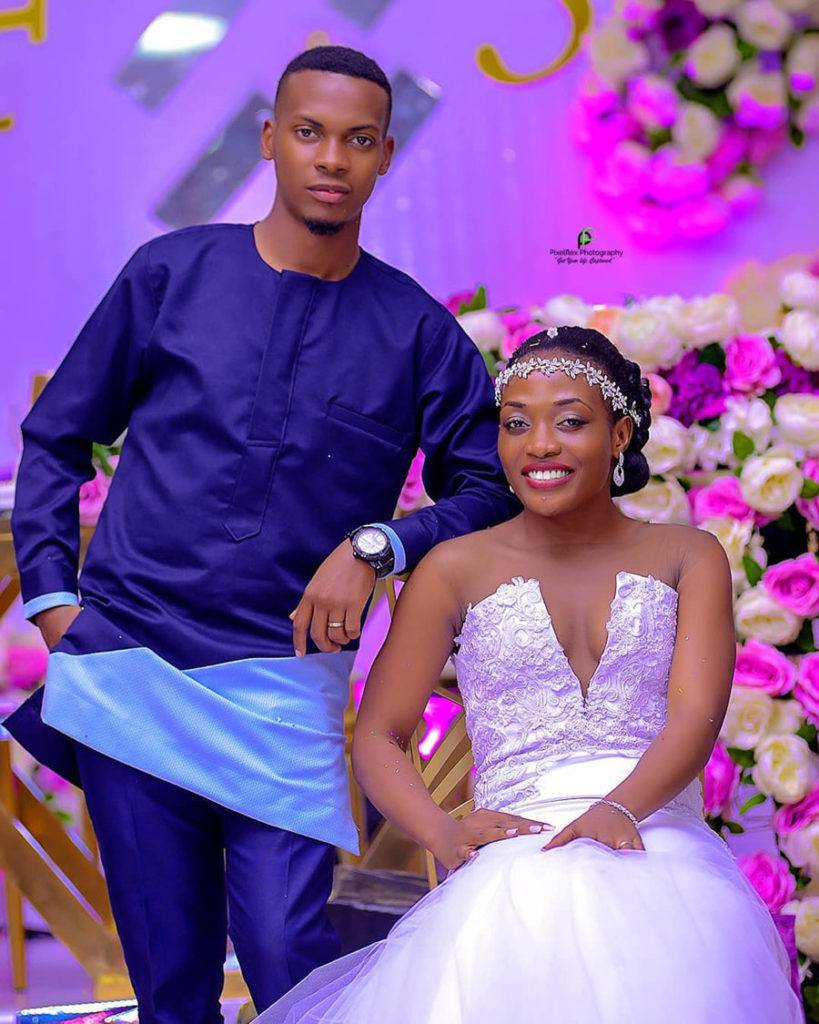 Proposal
Honestly, I didn't propose to her because she is a very principled and focused lady. She always told me heads up that she didn't want someone to propose to her and later leave her hanging with an engagement ring for many months. She desired that I'd rather tell her about my intentions to marry, then proceed to meet her parents. "I want the ultimate ring", she said. So I did exactly that, shared my intentions with her then we agreed and organized family and the Kukyala.
We had a very private function with strictly a few close family members. My wife is an introvert and so we had a total of just fifteen people.
Nerves
Oh yes, it's very natural and almost unavoidable to get nervous during such an occasion. Especially that very first visit. I had always been scared of meeting her parents because I didn't know how to react in front of them. But they were very receptive and happy to receive me and it was the same reception when she met my parents. But the meetings and getting to know each other with family set our pace high, we experienced no bumps along the journey.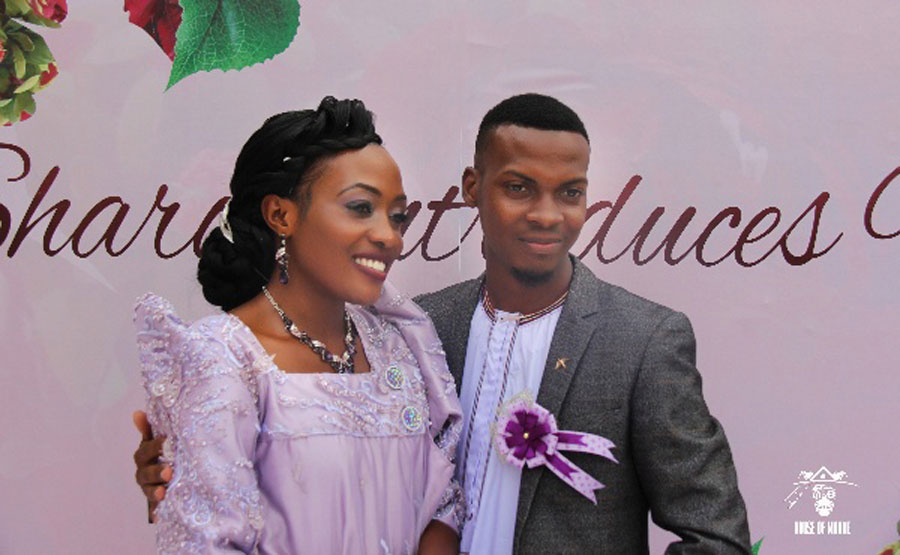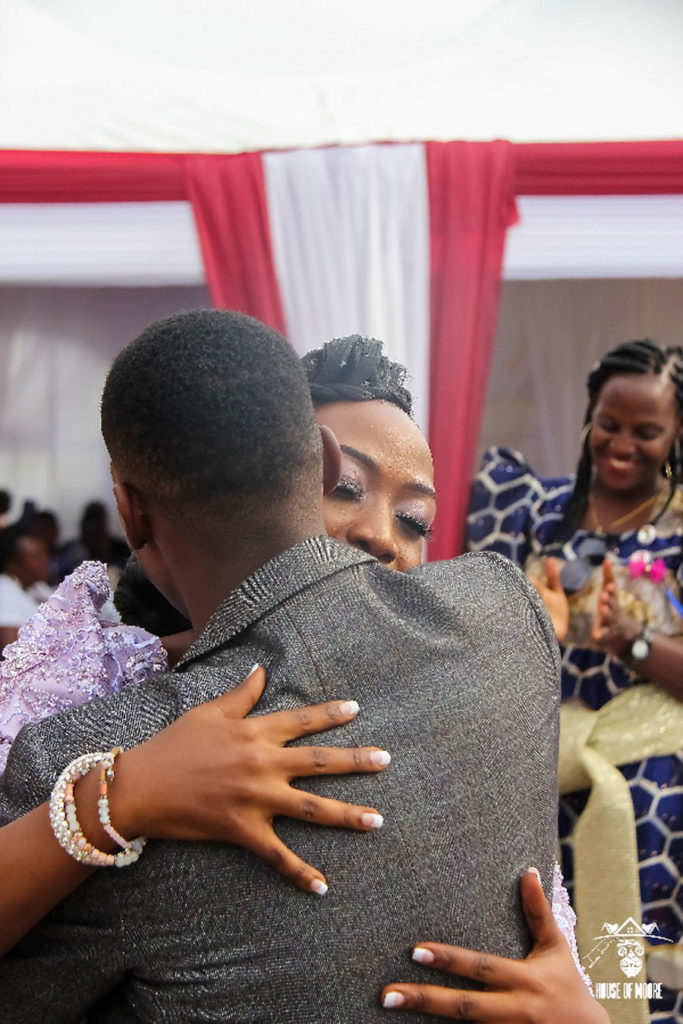 Introduction
Our traditional wedding had about 80 guests, and was held on 3rd October. My side had twenty people, the rest were from her end. It was held in Nyenje, Mukono at my wife's parent's home. Bloven decor and cake decorated and they really did an awesome job. Her ladies were dressed by Her Collection at the arcade by a lady named Claire. The theme was simply 'elegance'. Hanifah Namubiru from Mukono attended to all the bridal salon needs and she really did well.
The bride chose her outfits. A combination of lilac and Navy blue, while I was clad in a dark grey suit, which I picked out on my own to blend with her choice.
Although the pandemic almost froze our plans, the functions fell within our planned dates. My wife had always wanted a small intimate function so the pandemic only favored us.
The wedding
We were joined in holy matrimony at United Christian center Mukono on November 7, 2020 and our reception was held at Ridar Hotel Seeta.
The decor was by Shatrina Events and cake. It was a very beautiful set up of lilac white and gold. We had reached out to different decorators but Shatrina stood out. She sent us pictures and a portfolio of her previous work and amongst them was a set up that inspired us because it was in relation to what we envisioned.
Entertainment from church to reception was by The Encounter UG, a band that I am also part of as the manager. I had planned to sing for her but unfortunately time didn't allow. We had our first dance swaying to 'Perfect by Ed Sheeran.'
Our favorite moment of the day coincidentally, was the photography session. Right from dressing up for church at the hotel to the gardens, it was a fun and memorable experience. Pixel flex photography UG did a beautiful job and it was such an amazing experience for us.
The cake was baked by Cakes@cakebite by Mrs. Yvonne Kajura who was also the bride's matron. A beautiful taste of strawberry, lemon, chocolate and fruit cake.
The outfits
My suit and Ankara shirt were custom made by Heyzo suits at California plaza and the bride got her church gown from Judy's bridals at Twese plaza. Her reception dress was made by the lovely Olivia Mukasa of Dresses by OM.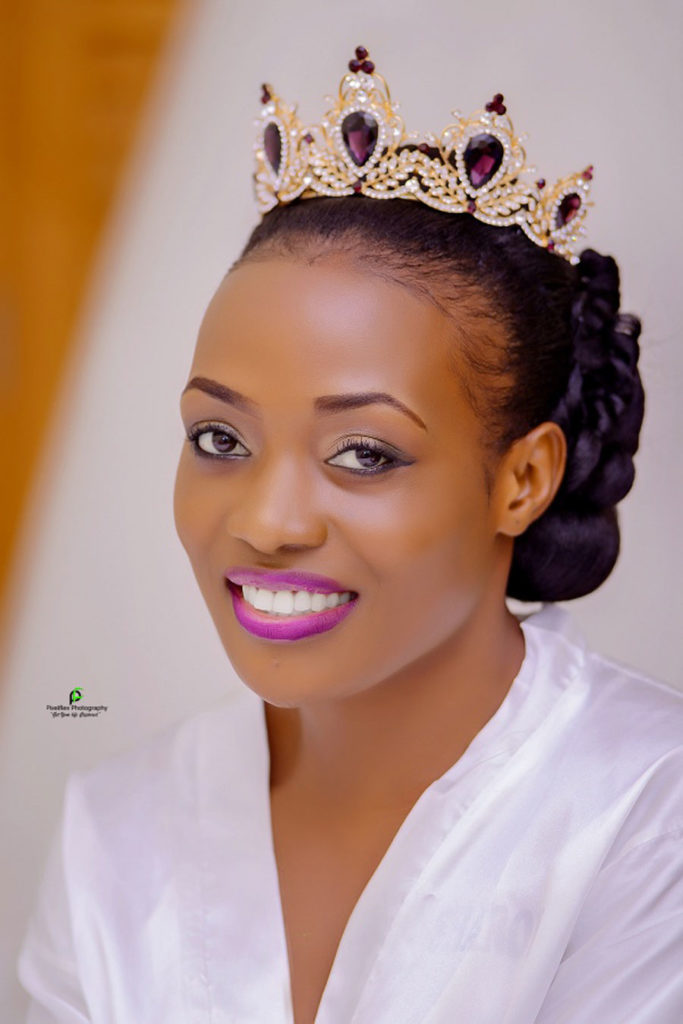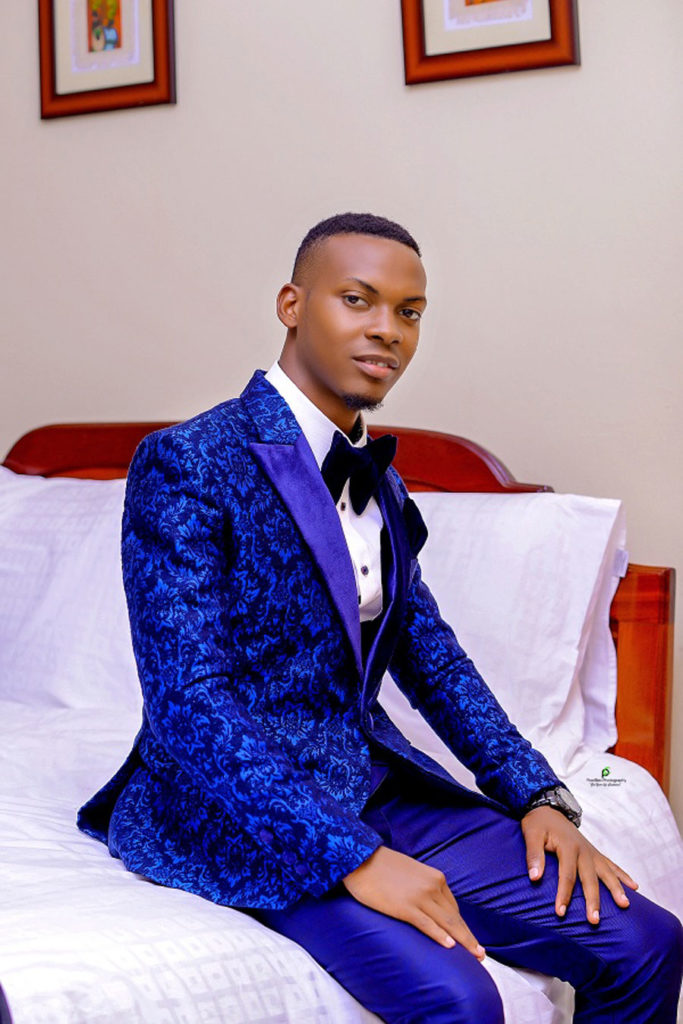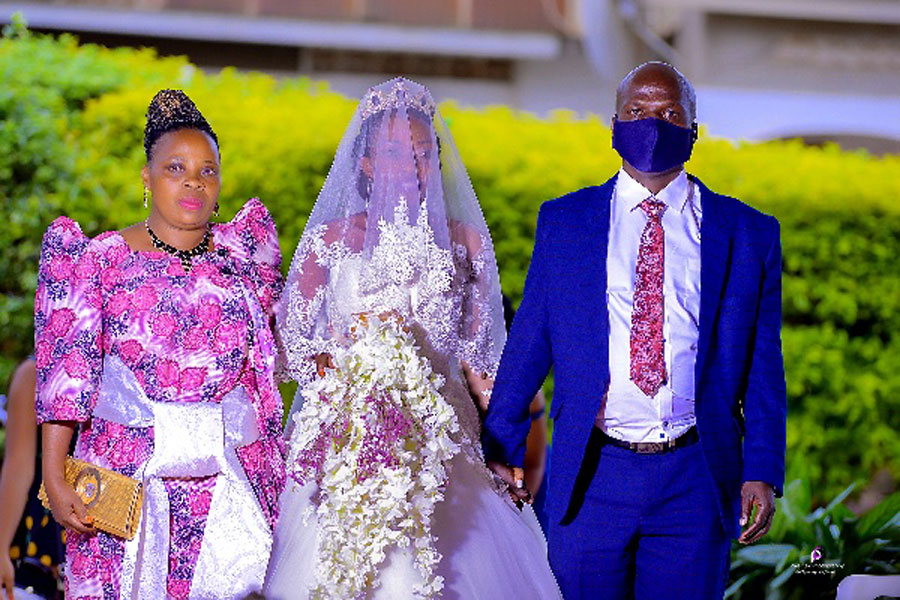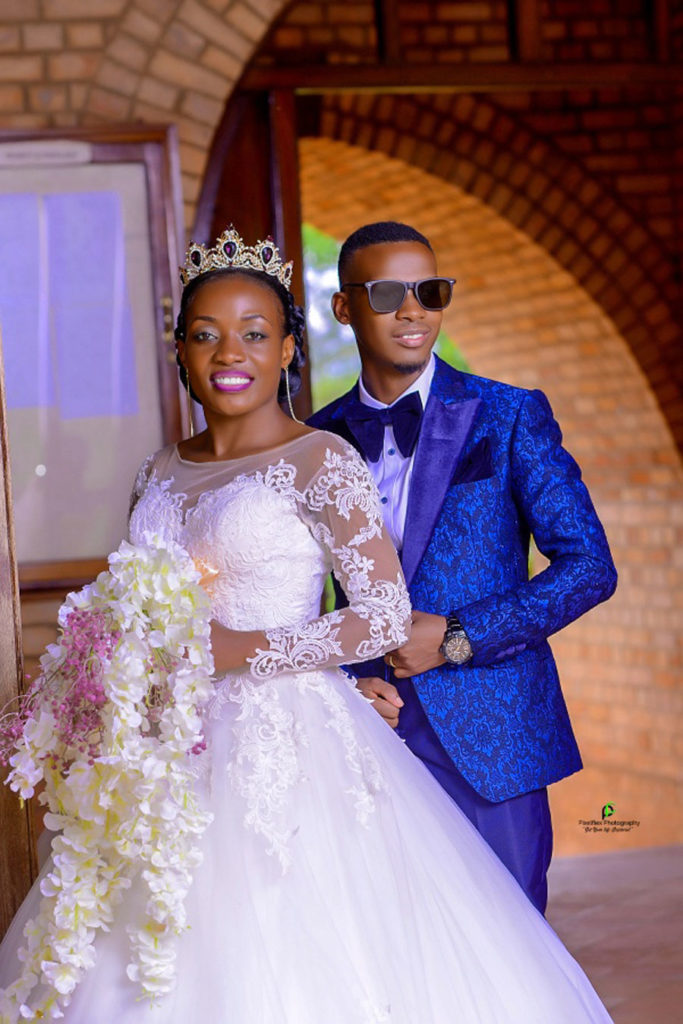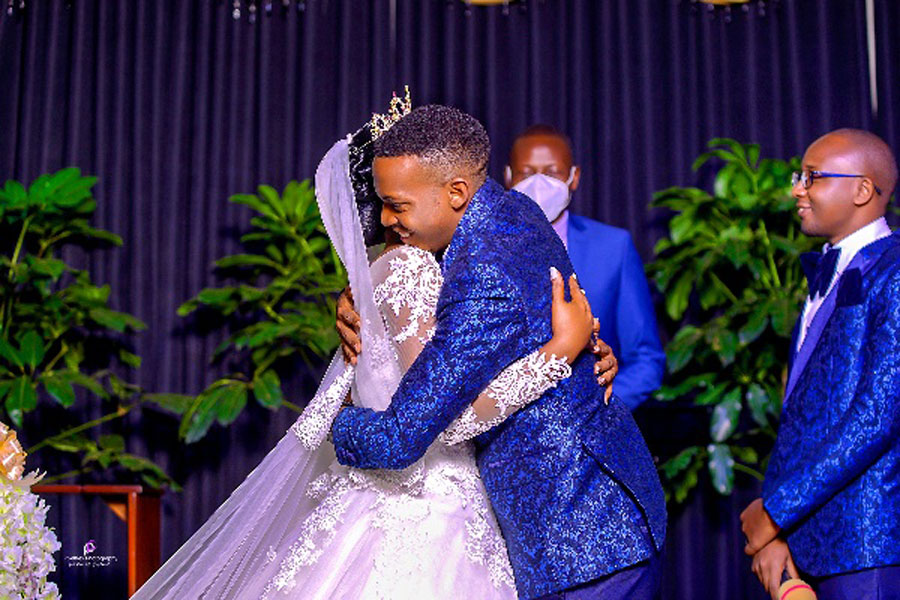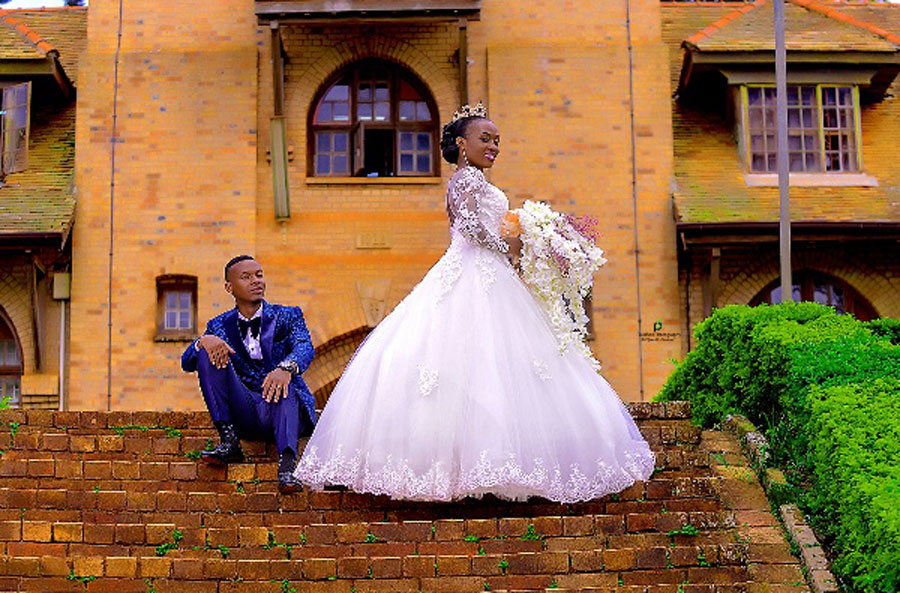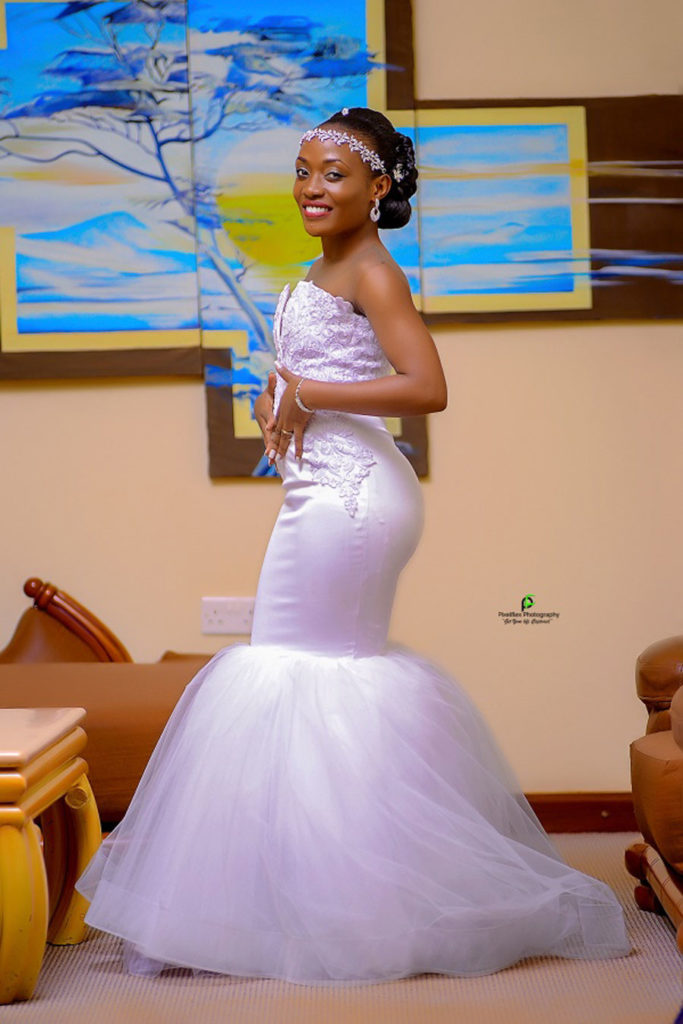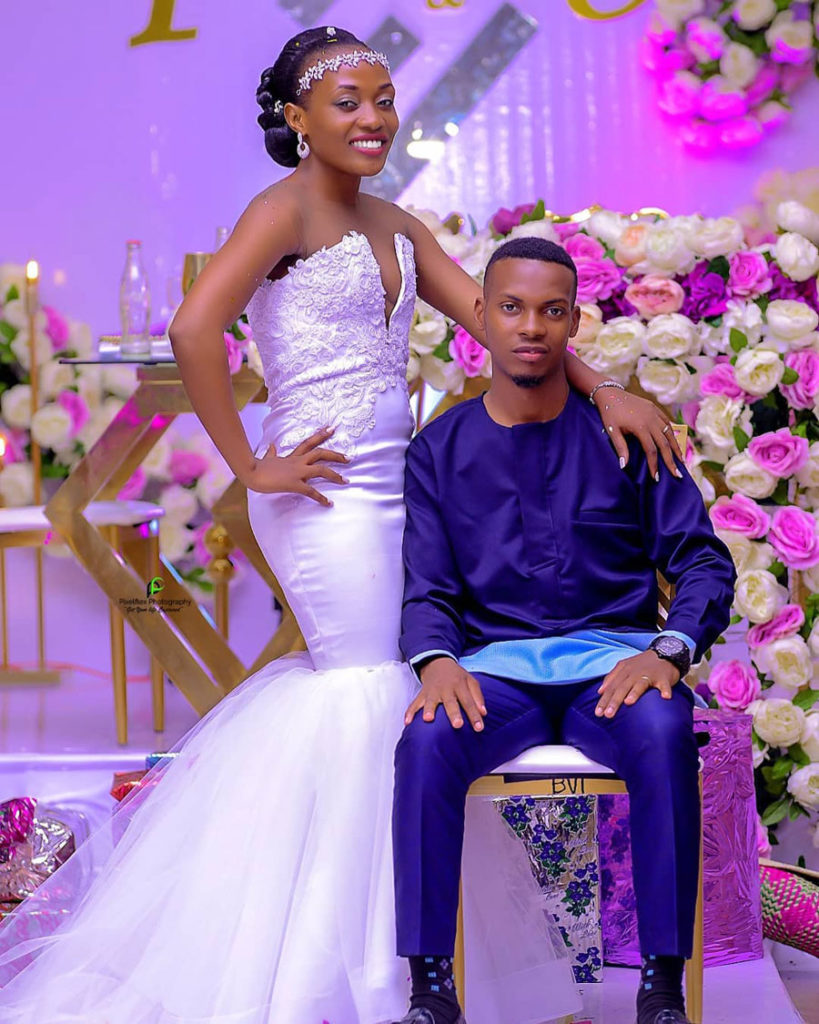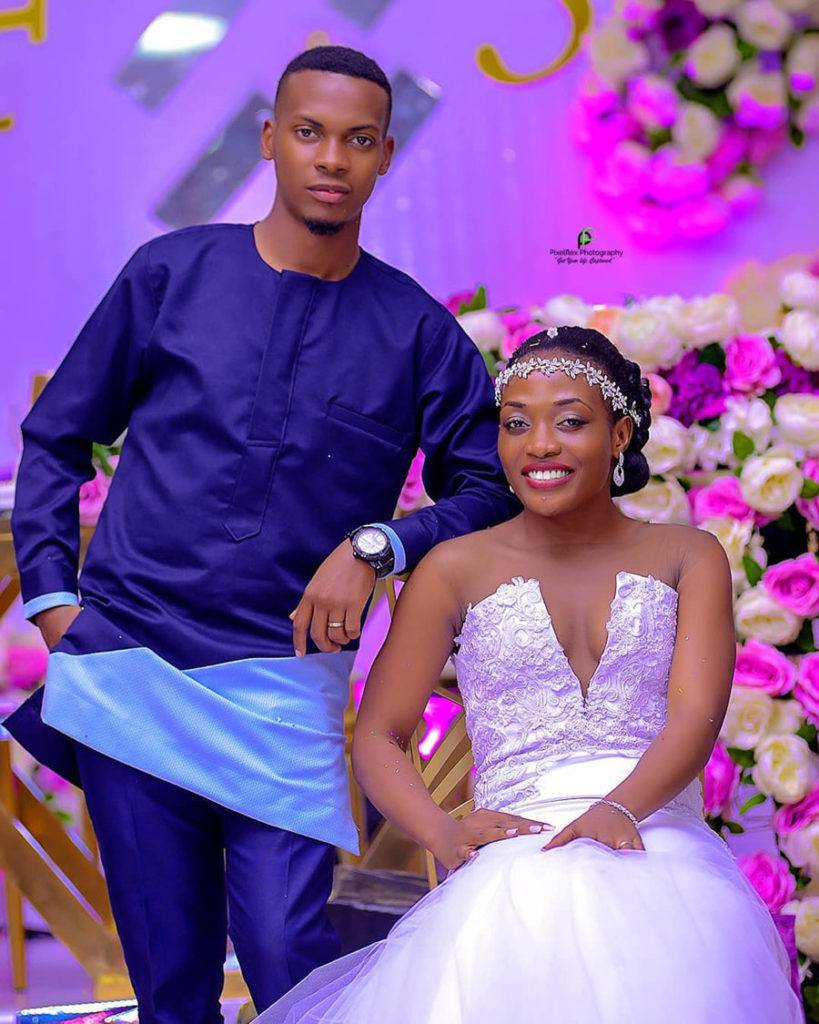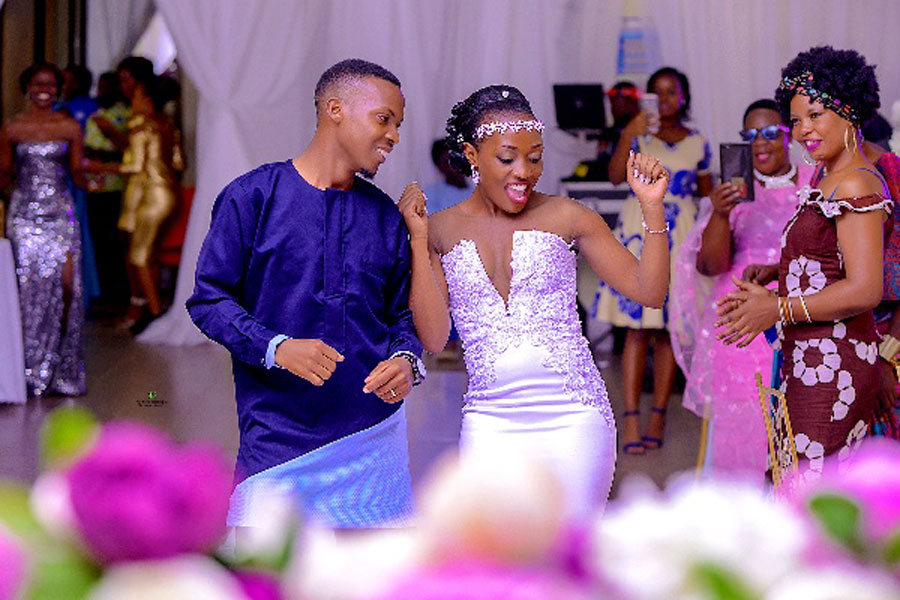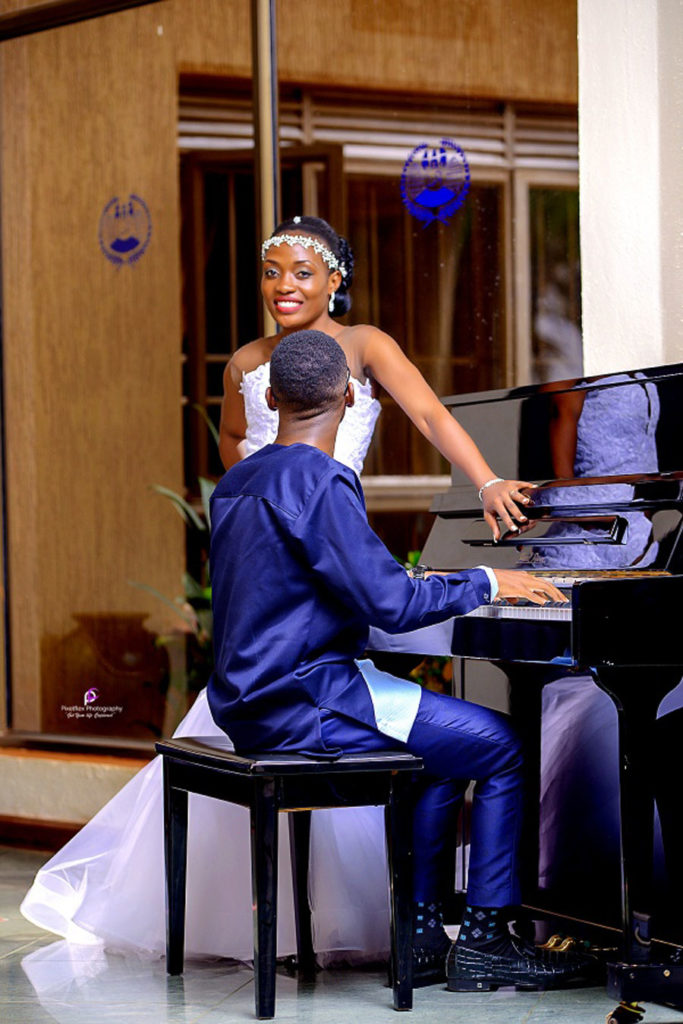 Advice to future couples
Fear not. Trust God and stand in your faith. They say cut your coat according to your cloth, so never ever get out of the comfort of what you can afford just to impress people.
It was our dream to have a simple beautiful intimate wedding and God didn't disappoint even amidst the pandemic. We had our dream, you too can have yours if you believe.