On the 9th of March, 2019, Phaneroo team leader, Apostle Grace Lubega married Nicole Kavuma in a simple lovely wedding at The Victoria Serena Hotel Kigo, a week shy of their Introduction ceremony. 
The ceremony was presided over by Bishop Isaiah Mbuga, Lubega's partner in service was the talk of town yet the couple realised not a hint of information to the public that many Phaneroo die-hards didn't know about the ceemony.
Nicole wore an off-white wedding dress adorned with glitters while Apostle Grace matched her with a same  colour suit.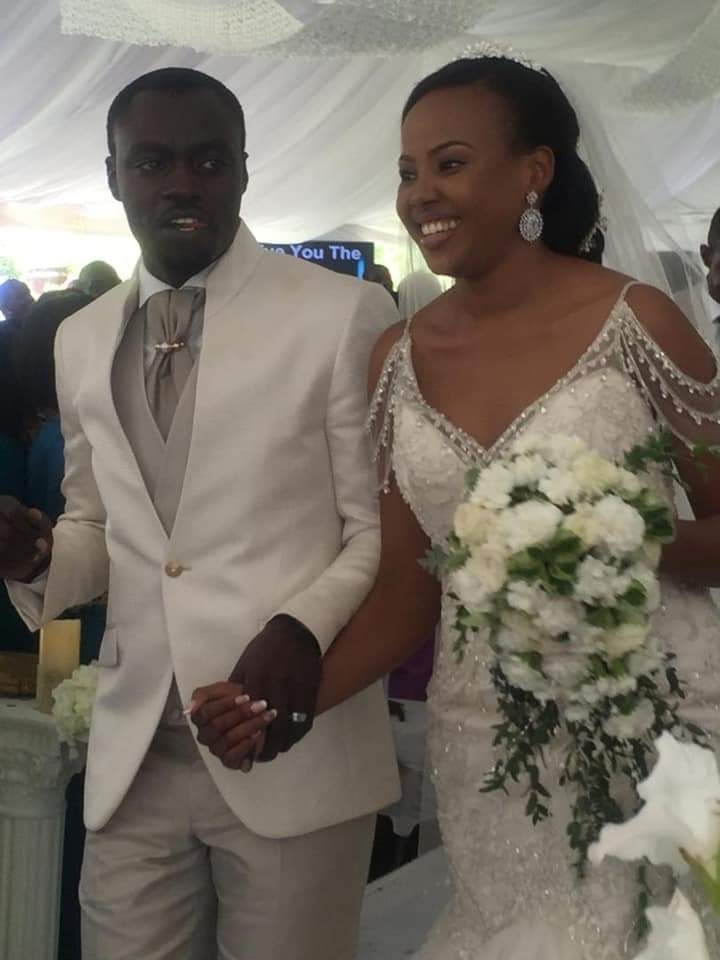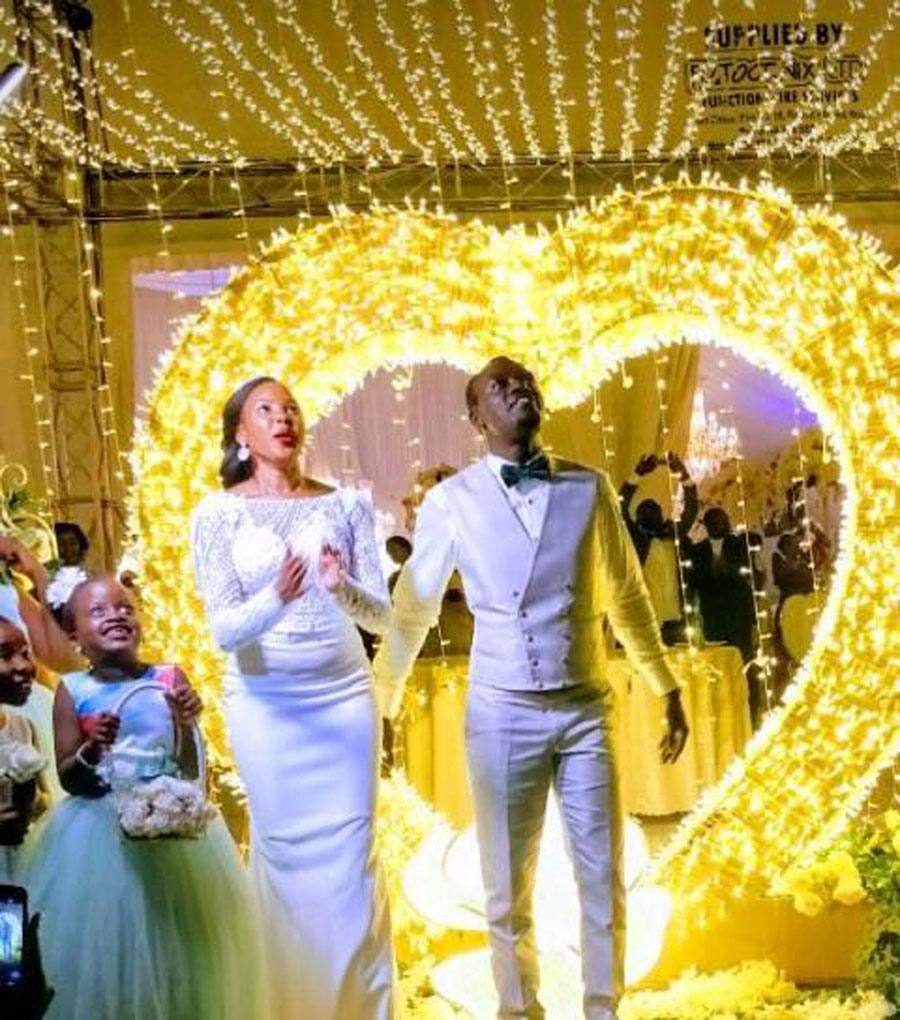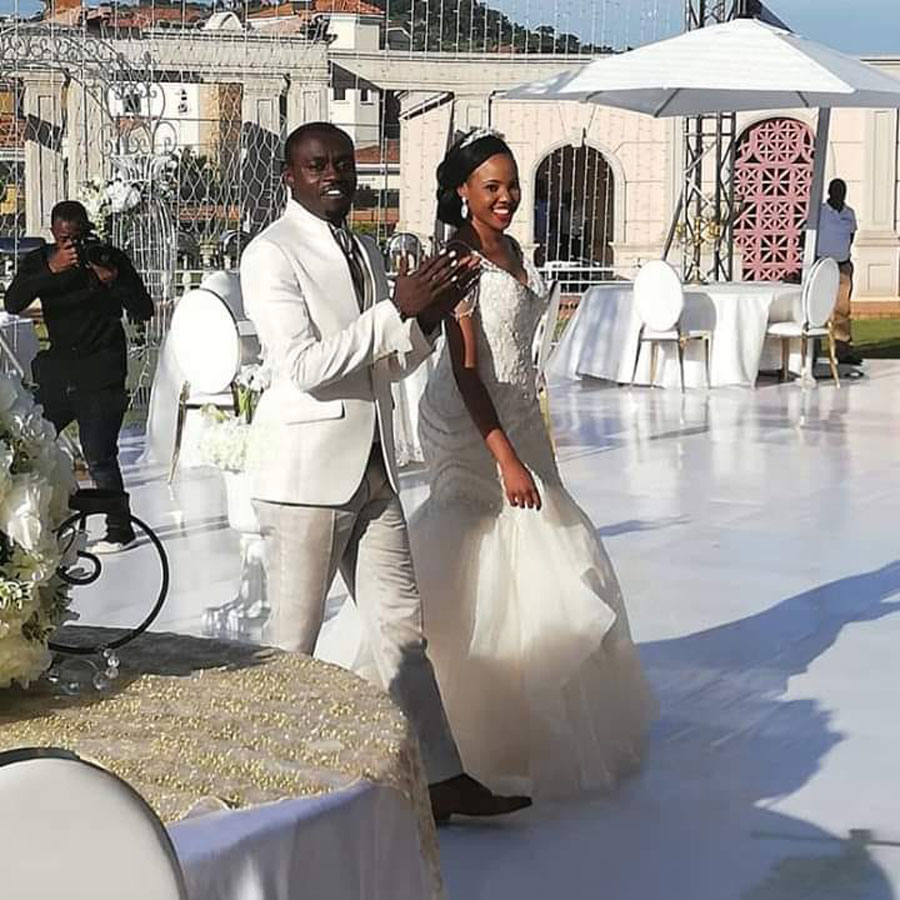 Lubega sang a song for his bride at the wedding and today, the couple is marking 2 years in holy matrimony.
Many Phaneroo followers have wished the couple a happy anniversary of the official Phaneroo page.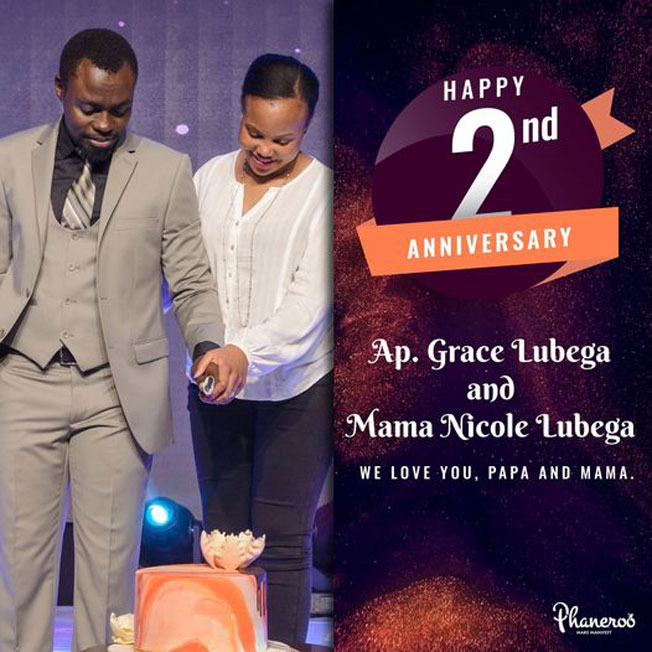 Lady Blest commented, " Happy Anniversary Servants of God! ! Much blessing as you begin a New year."
Hilda Nakazibwe also commented, "Happy Anniversary Our Father and Mummy. We give glory to God for You."
Paul Kasujja took the time to tap into the blessing of a marriage, " I tap the blessing of a good marriage in the name of Jesus Christ. Happy anniversary."
We stand with them to say Happy Anniversary Apostle Grace Lubega and wife, Nicole Kavuma Lubega.