By Esther Nantambi
As their wedding that happened on Saturday is still making the rounds, we learn of yet more ways that Apostle Grace Lubega made his newlywed wife, Nicole Kavuma feel special at their wedding.  Any person that has followed Phaneroo close enough knows that its team leader first ministered in the choir before being called to shepherd so, it makes sense that he chose to use his talent to create beautiful memories for his bride. To do this, the Man of God chose Cece Winan's song, No One.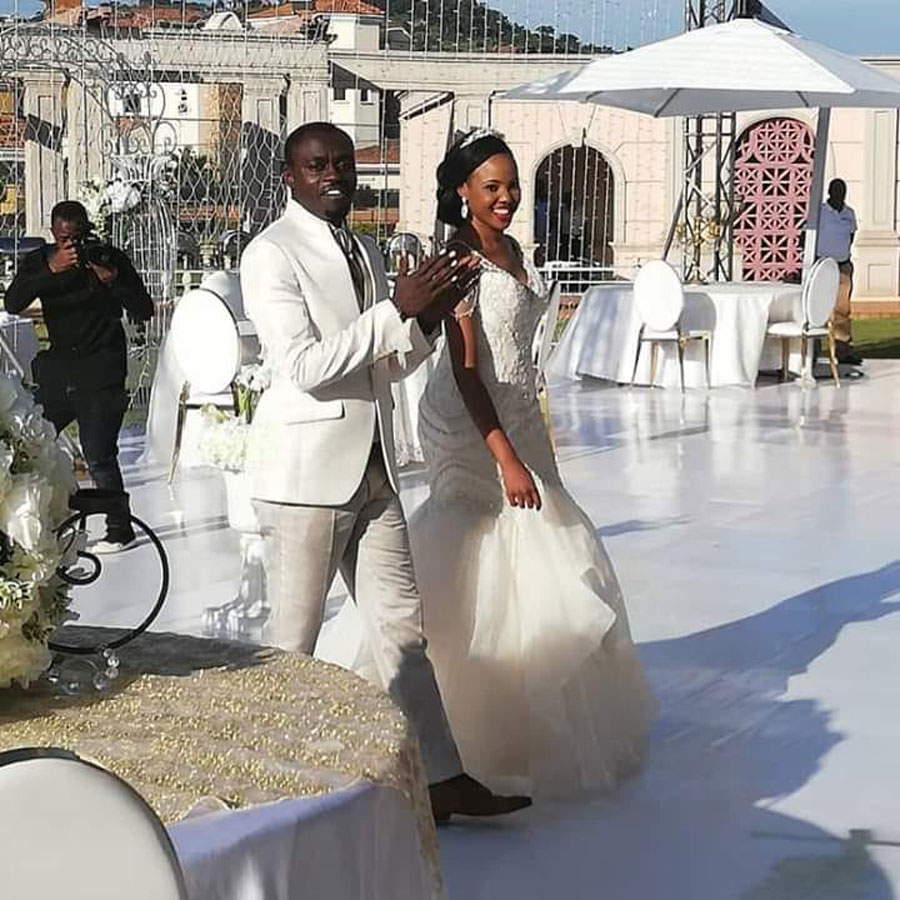 However, he didn't just sing, no. He did it romantically, underneath an illuminated chandelier, with white rose flowers and flowing flower drapings surrounding them. His princess stood before him swinging to sound of voice as screams from the guests went on and on. But in her world, it was only the two of them. Noticeably, not once does her look weaver from him and neither does his leave her face.
The man of God also sings as he points at her as if making certain that there is no doubt whom his sweet words are meant.  He sings that she fulfills his dreams, adores her and that he couldn't spend a life without her. Here are the details of the lyrics.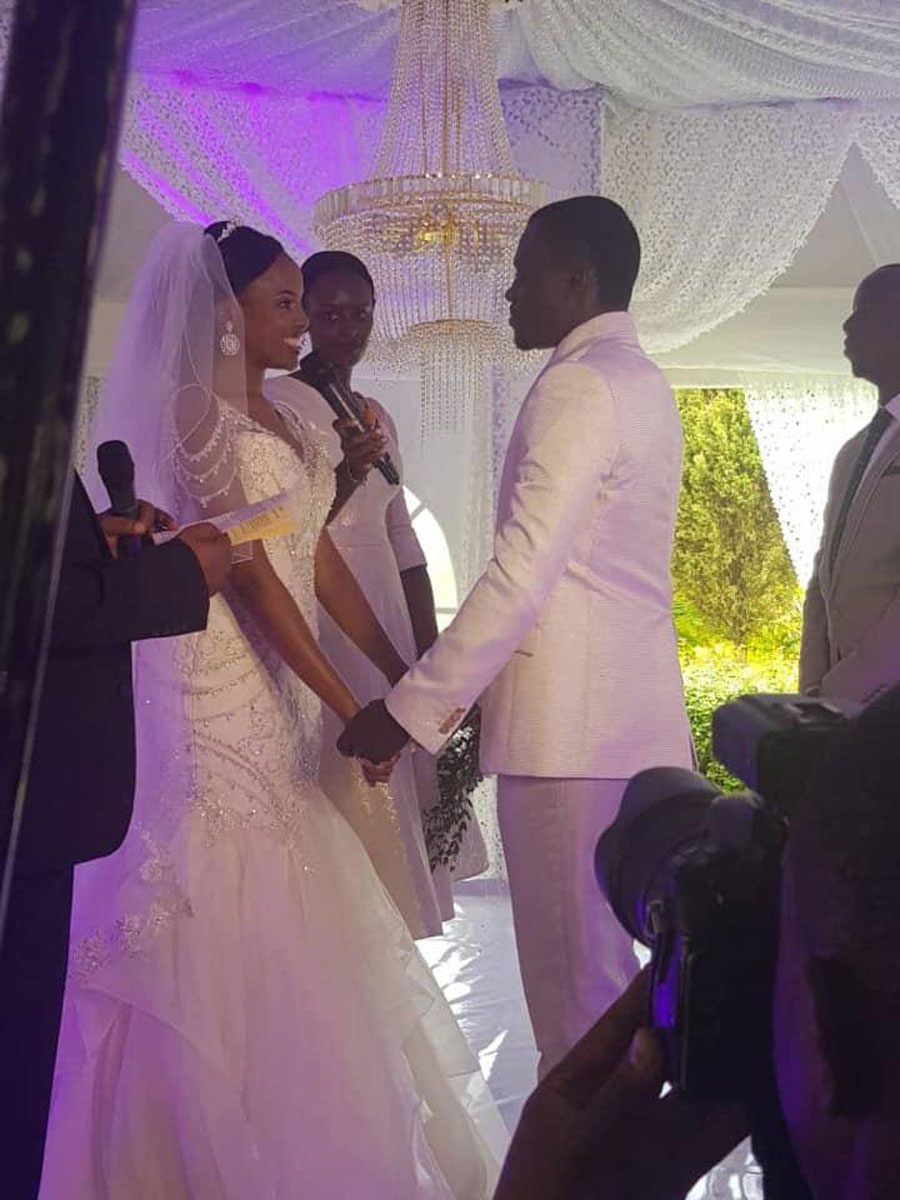 You have been the one who fulfills my dreams
I'll never let you go
If you stay with me
I promise you would know
Of all the times I've reached out for you
Oh, can't you see how I adore you
I couldn't spend my life without you
Please believe me I will never doubt you
You've been the one to answer all my prayers
Anytime I need you I know that you'll be there
Cause no one could ever love me like you could
I'm hoping that you'll hear these prayers of mine
I'm hoping that we'll be together for all times
Cause no one could ever love me like you could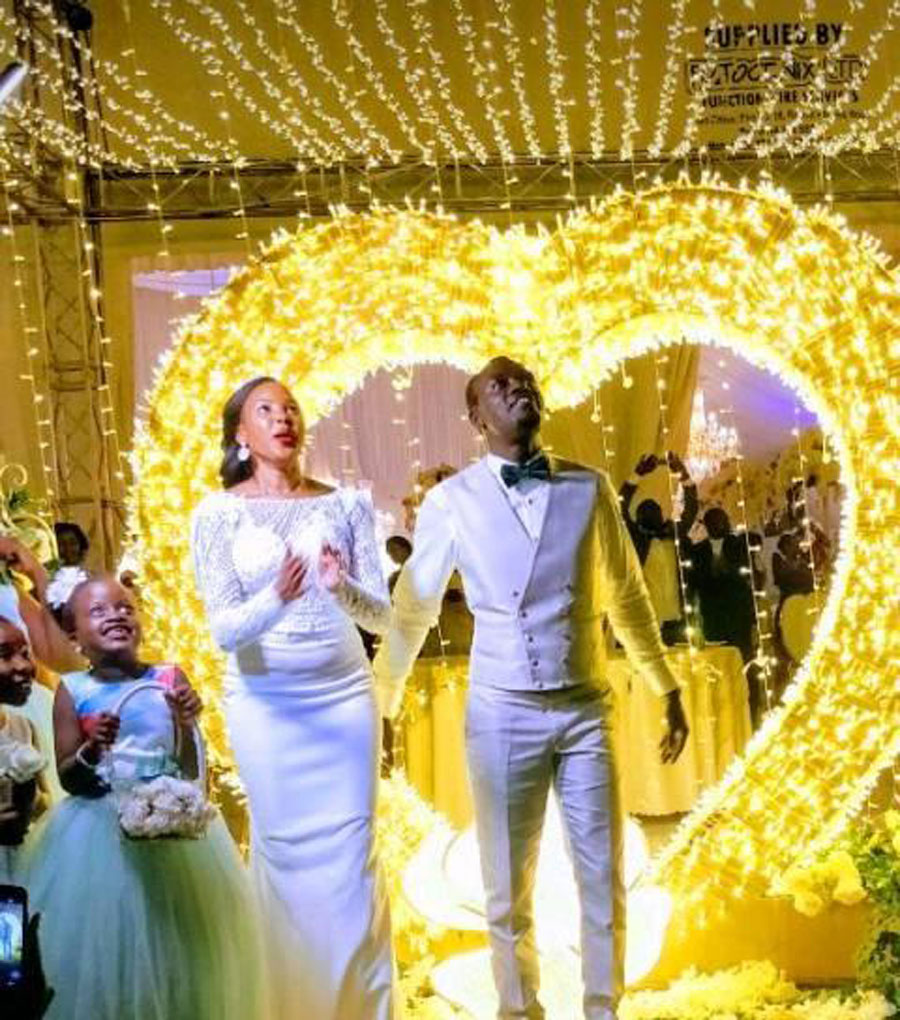 A toast to romantic beginnings