By Esther Nantambi
Ronald Ssemawere aka Guvnor Ace is making news again after marrying yet another mzungu we've got to know as Linnea. Ssemawere posted a picture on his Facebook page which he captioned; "Till death separates us." yesterday.  They said I do in a private civil ceremony at URSB offices on Amamu House, George Street.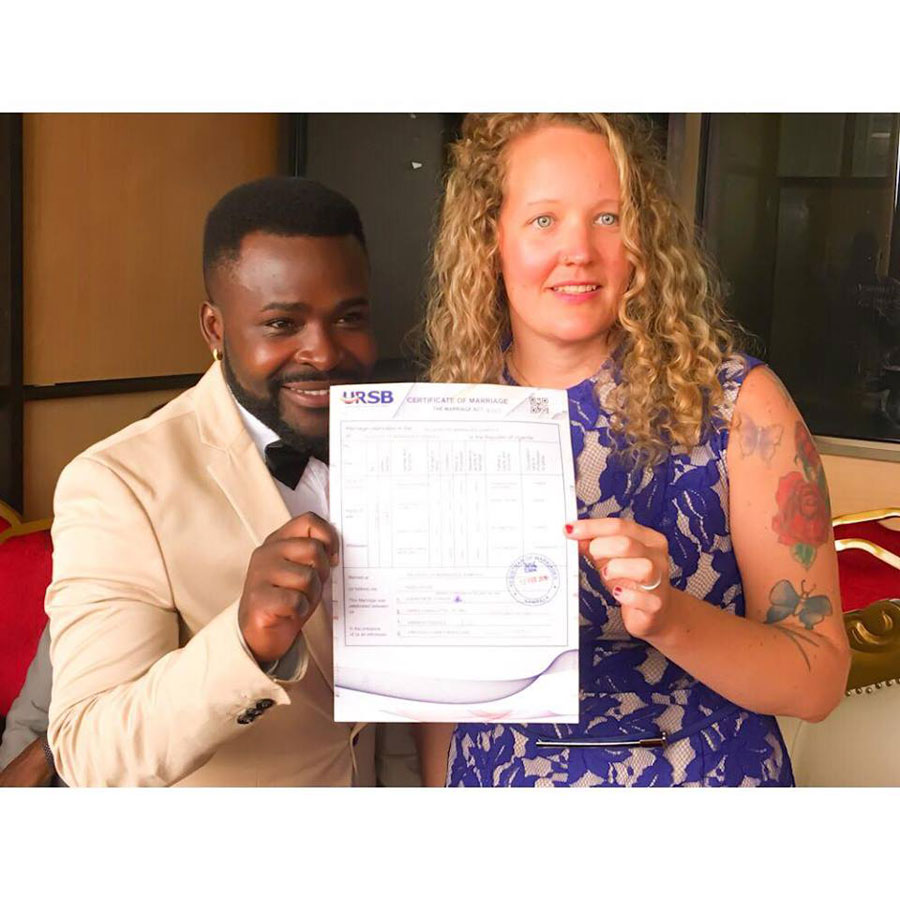 Guvnor Ace, a former musician from Chameleon's Leone Island first hit the news when he married then 75 Mzungu lady, Mona-Lisa who was 40 years older than him.  The two received a lot of criticism from the public but he did not heed it. Together, they left the country for Sweden to start a new life.  A little while of fun social media posts were followed by news of their separation, two moths after arriving in Sweden.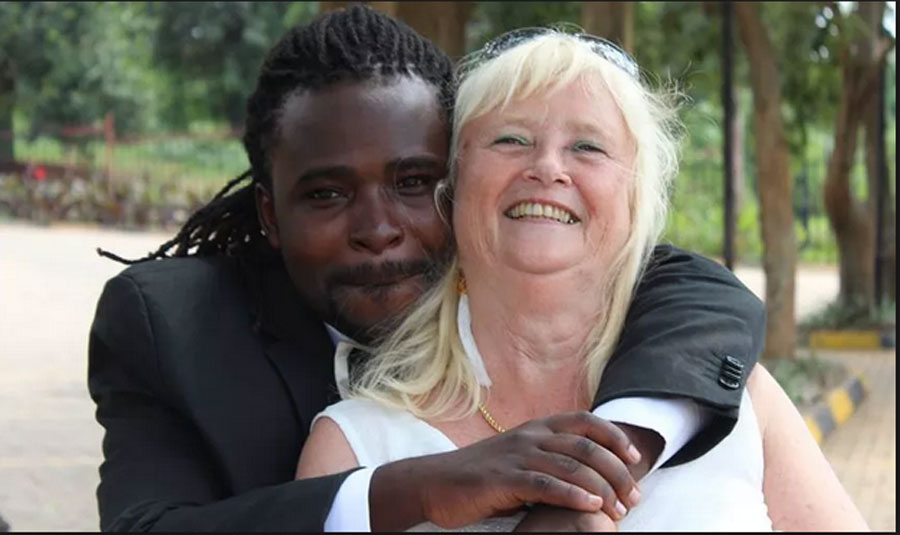 Guvnor Ace is said to have packed his belongings, heading to Norway where he started a new life and relationship. When asked why he abandoned his marital home, he cited that they had problems as a couple.
Although many speculate he has married Linnea to get citizenship in Europe, Guvnor Ace has revealed that Linnea is that woman he loves and plans to spend the rest of his life with.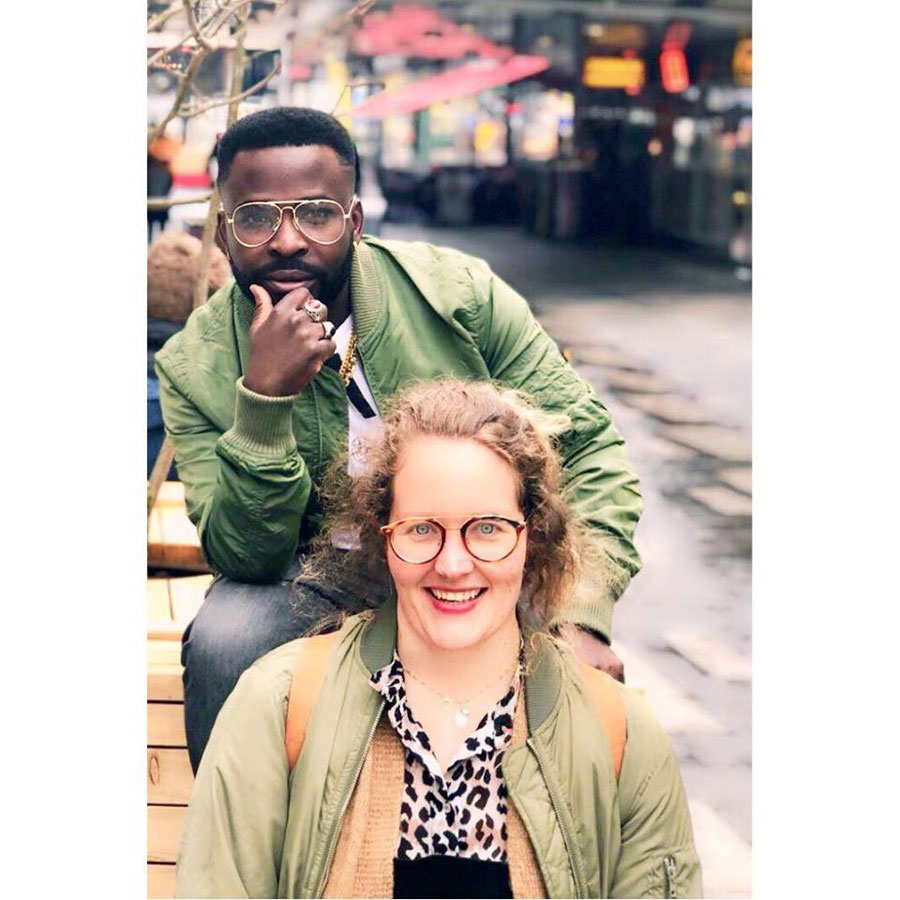 Lisa, Guvnor's ex wife has been reported to hook up with a new much younger Ugandan bouy known as Aziz Magically.