31-year-old Kenyan gospel musician Peter Omwaka alias Guardian Angel has today, May 25th, proposed to his wealthy 51-year-old girlfriend, Esther Musila.
The two have been dating for one year and two months after meeting through their mutual friend Maina Kageni.
Esther Musila was celebrating her 51st birthday in Karen when Guardian Angel popped the question.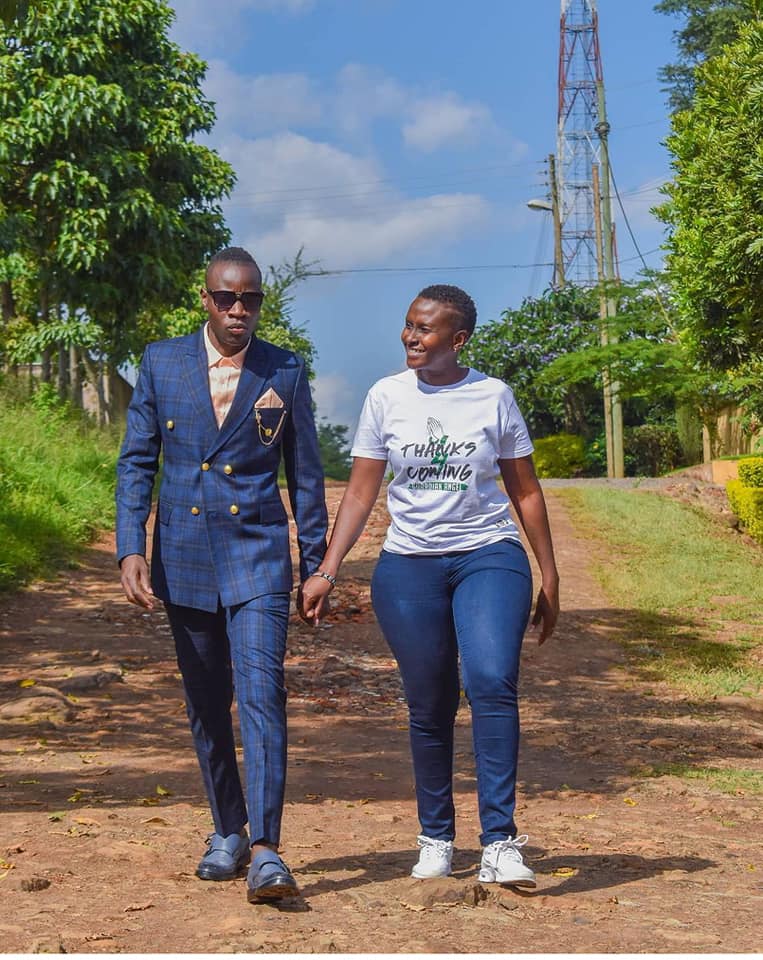 Through his Instagram account, Guardian Angel revealed that he had tricked Esther into believing they were going for a business meeting.
According to Kenya News, on arrival at the venue, Esther Musila was welcomed with a bouquet of flowers which led to a surprise birthday party.
As she was cutting the cake adorned with her names, her boyfriend went on one knee to ask for her hand in marriage.
Esther was shocked beyond words and cried for minutes before composing herself to say yes to the proposal.
Several of their friends were at the event to witness the occasion marking this new chapter in Esther's and Guardian's life.
View this post on Instagram
Before the romantic occasion, Guardian penned a sweet message on his social media accounts celebrating his wife's birthday.
Guardian showered his queen with praises, stating that she made him believe that true love exists.
He thanked Esther for transforming his life in the short time that they were together, adding that he was proud to have chosen her.
"I WAS INCOMPLETE, AND YOU COMPLETED ME. I ALMOST GAVE UP ON MY CAREER, YOU CAME INTO MY LIFE WHEN A LOT OF THINGS WERE FALLING APART, BUT WITHIN A SHORT WHILE, YOU TRANSFORMED EVERYTHING. YOU HAVE MADE ME BELIEVE THAT THERE IS TRUE LOVE. I LOVE YOU SO MUCH," WROTE GUARDIAN.
Replying to Guardian's sweet message, Esther stated that life has never been the same since she met him. She thanked him for teaching her humility and loving her for who she is.
View this post on Instagram
Esther Musila is a mother of three, aged 29, 26, and 22 years old.
Her relationship with Guardian Angel raised eyebrows ever since they went public owing to their 20-year difference.