By Rashim Nabanja
Being a breastfeeding bride can be a lot of work. Besides the anxiety and panic that weddings bring, having a toddler that is still breastfeeding will add more work to it. If one isn't careful, they might end up not enjoying their big day to the maximum.
Lynne Tukahebwe, 25, gave birth three months prior her wedding. On D-day, Tukahebwe admits that she had struggles of always taking off her gown every time it came to breastfeeding her baby.
Here are ways one can handle their bundle of joy and still have a blast on their wedding day;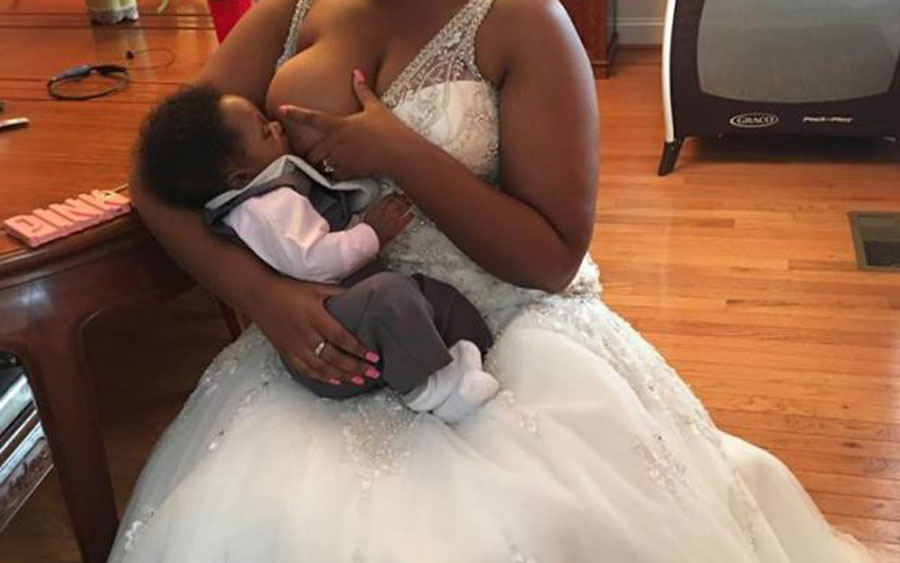 Opt for bottled milk
According to Rita Sekammatte an events planner at Malaica Events, the best way a breastfeeding bride can go through her big day without breaking down is to make bottled milk an option;
"A bride should at least make sure that she packs everything necessary for feeding the baby including the milk, milk bottles, and other feeding equipment."
This will give the bride space to breathe, since they don't have to worry about zipping and unzipping the gown whenever it comes to feeding the baby.
The bride can also decide to breastfeed early in the morning before the ceremony, use bottled milk during the ceremony and then breastfeed again when the ceremony has ended.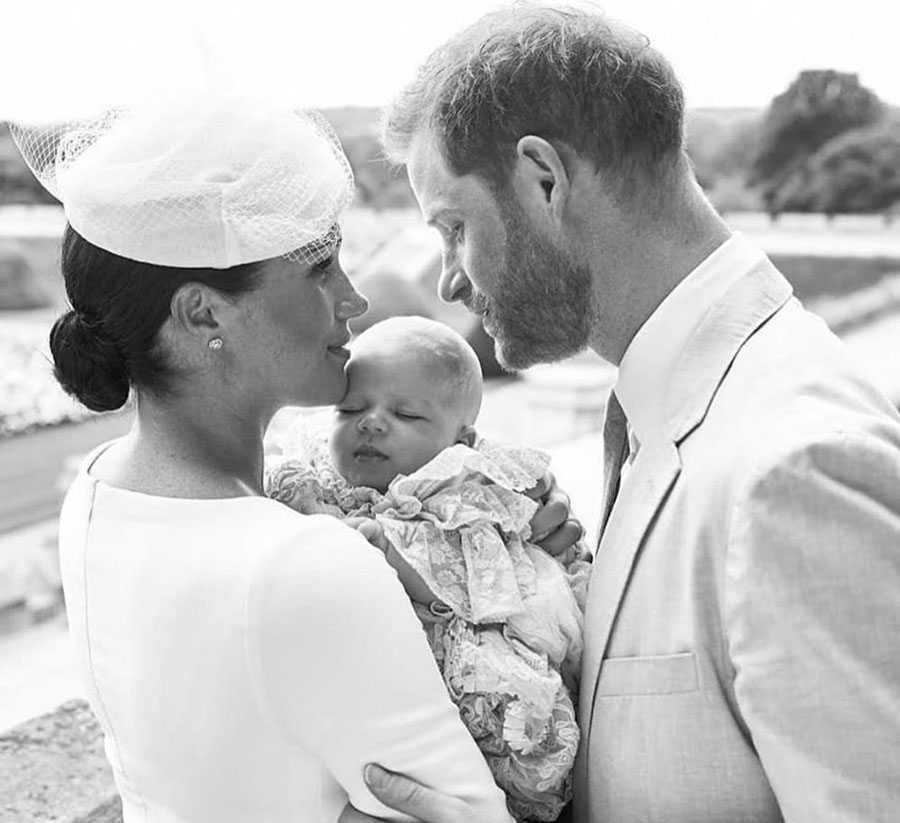 Get a helper
Due to the fact that a bride usually has a lot at hand on her wedding day, Sekammatte advises brides to hire a helper or use the help of a family member to take care of the baby, feed him/her and put them to sleep;
"It is advisable for the bride to teach the helper everything concerned with the baby before the ceremony so that they can be comfortable  and well equipped."
Although the bride can steal a few minutes to be with her baby, she will be under less pressure knowing that someone has the situation handled.
However, Sekammatte adds that if possible, it is better for a bride not use a family member since they are always overwhelmed and excited about the ceremony that they may end up not giving the baby enough attention.
Create feeding space within your wedding schedule
There are babies that don't take any other milk except breast milk. Even when the milk is pumped from the mother's breasts, they can choose to completely refuse to take it because they have grown accustomed to feeding direct from their mother's breast.
Incase of such a situation, Sekammatte advises brides to create spaces within the ceremony so as to feed their bundle of joy;
"One can organize a cocktail, picture moments or something that will keep the guests busy as she feeds her baby."
The bride may decide to feed the baby early in the morning, after church as the guests head for the reception, during meals and also before cutting the cake.
The outfit.
When it comes to the kind of gown that a bride should wear, it needs to be friendly to the bride's situation.
Here are some of the qualities of a breastfeeding mother's bridal gown;
Fabric and Design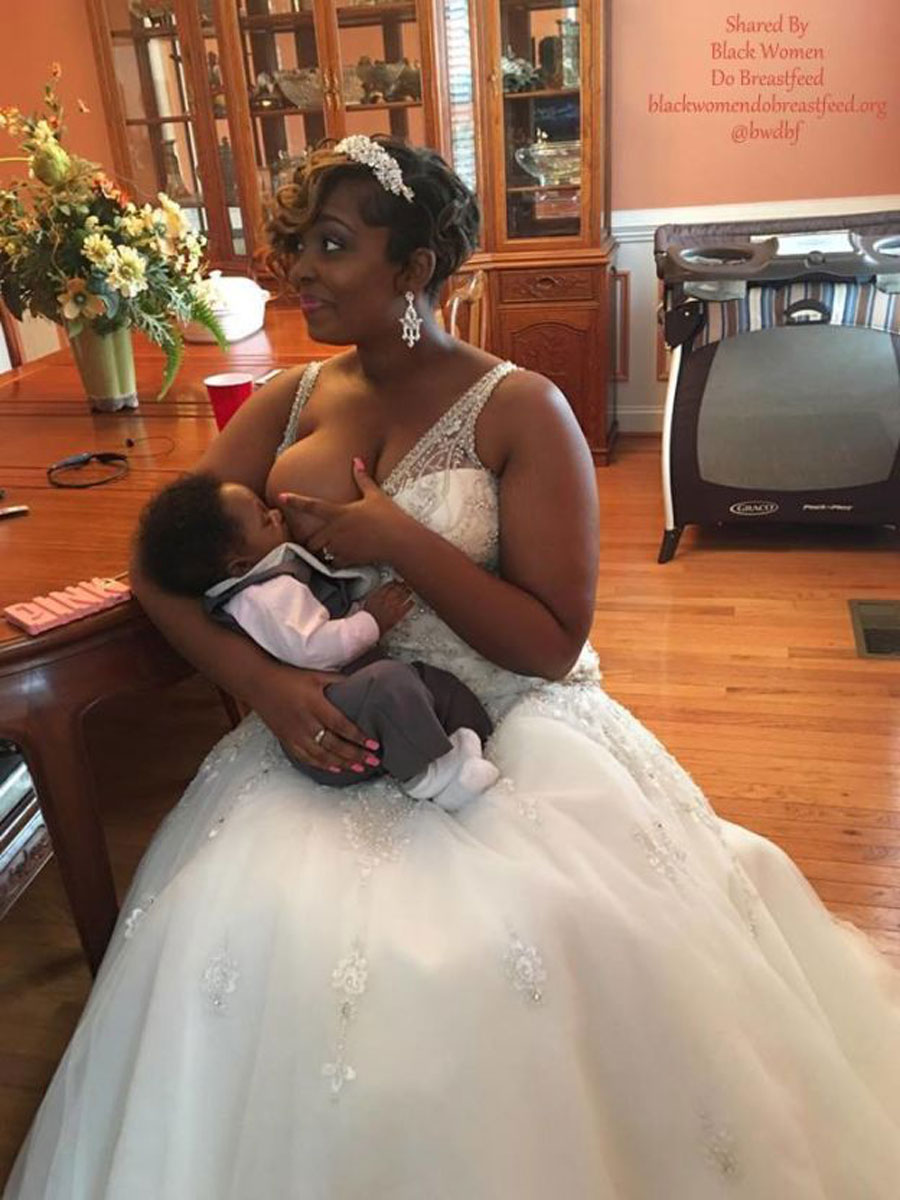 According to Bridget Zeal a bridal designer and the CEO of Zeal Clothing, a breast-feeding bride needs a gown with fabric that will not cause discomfort to her;
"It is always recommendable for the gown to be of light and stretchy fabric. This makes it easy for the bride to take off when breastfeeding."
As for the design, Zeal advises brides to go for off shoulder gowns that have a zip at the front, making it even easier to open up;
"Gowns with long arms may give the bride hard time to take off and put back on when feeding the baby, therefore, it would be perfect if one has a gown with simple straps that are easy to get out of."
Zeal also adds that a breastfeeding bride can decide to have a custom made gown that fits her taste and will make her feel comfortable.
 The bra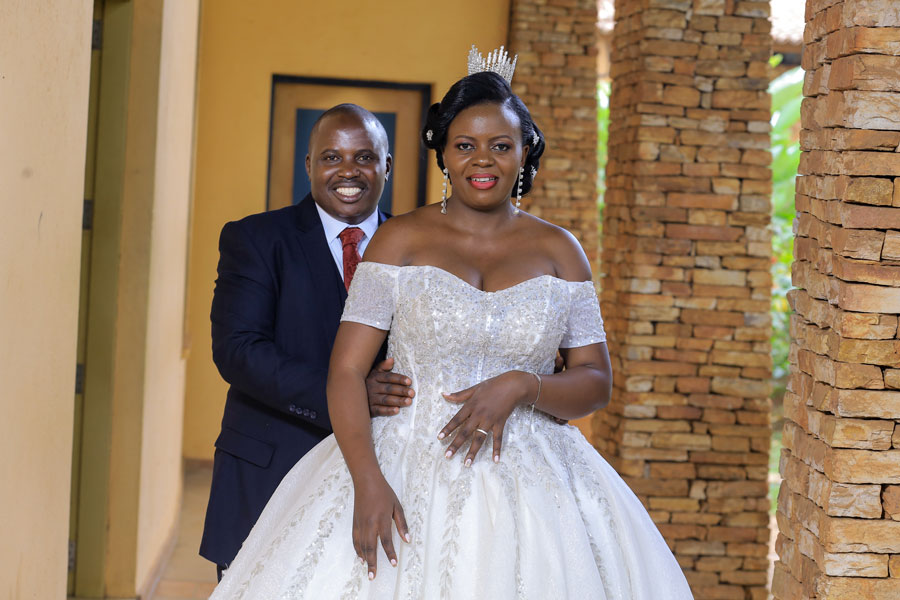 With the help of some fashion gurus, breastfeeding bras now exist on the fashion scene and can be very helpful to breastfeeding mothers.
"Breastfeeding bras have an opening at the nipple area that will make it easy for the bride to feed the baby," Says Zeal.
A bride, therefore, doesn't have to unstrap her bra all the way or pull her entire boob out whenever the baby gets hungry.
It would also be advisable for the bride to wear breast pads for milk leaks.