By Joan Salmon
Every couple desires to be different on their wedding day, to have something that is distinctly theirs. It is that which sets them apart that makes a statement in regards to their day.
If you desire to personalize your day, here are some ideas that can give you a head start.
Add a monogram to your day
Crafting your initials (your first names) to make a stamp is one way to make things personal. "Brand these initials on all the things you will be using on your wedding such as the veil, seat markers, and favours. When people look at those favours, they will be drawn back to that day in an instant," Grace Kyomukama, an events organizer, shares.
Stick pictures of you along the aisle
The day is about you, so we might as well celebrate your journey to this day as well. "Sticking pictures of the two of you from childhood till now will be a great way to decorate the aisle. With or without flowers, these pictures will create a statement as you also share about your journey to this day," Kyomukama shares.
Personalize your vows
The traditional vows have nothing wrong with them. However, spicing them a bit and writing something from your heart to your darling will make it even merrier. Flavia Twikirize Byarugaba of Flashy bridals and events, says couples can write and recite passages and promises to one another for vows. "The only catch would be that you must both agree on what you are doing so that they are of similar length and convey the same message; romance and love."
Wrap up the vows with a dance
You can spice the celebration of the vows with a dance. "Why wait until the reception to have your first dance? You can have one right after your vows right after the celebrant has asked the groom to kiss the bride. That will be heartwarming and fun," Kyomukama smiles.
Create a parade to the reception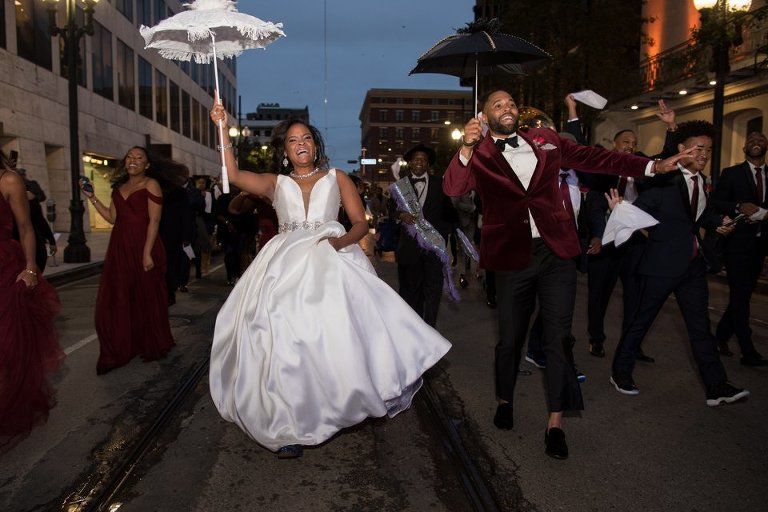 If your reception is within walking distance from where you made your vows, you can make it a little more interesting by marching there. Augustine Kawuki, an events organizer, shares that if you can get a band to lead you to the reception, the guests will have a thrill out of it. "A stroll will also do the elderly some good, so there is no need to worry."
Spice up the cake with a topper
Toppers are very ancient and many would want nothing to do with them. However, Carol Kiwalabye, a baker, says that a couple can have their cake topped off with an accent that falls in line with their wedding theme. "If you love nature, then a zebra could do as a topper, while if you are having a beach wedding, a flamingo topper would be a good fit or a palm tree," she shares. For those that have no theme, then having 'Mr&Mrs……' as your topper would suffice. "Ultimately, it speaks about you."
Give your career the spotlight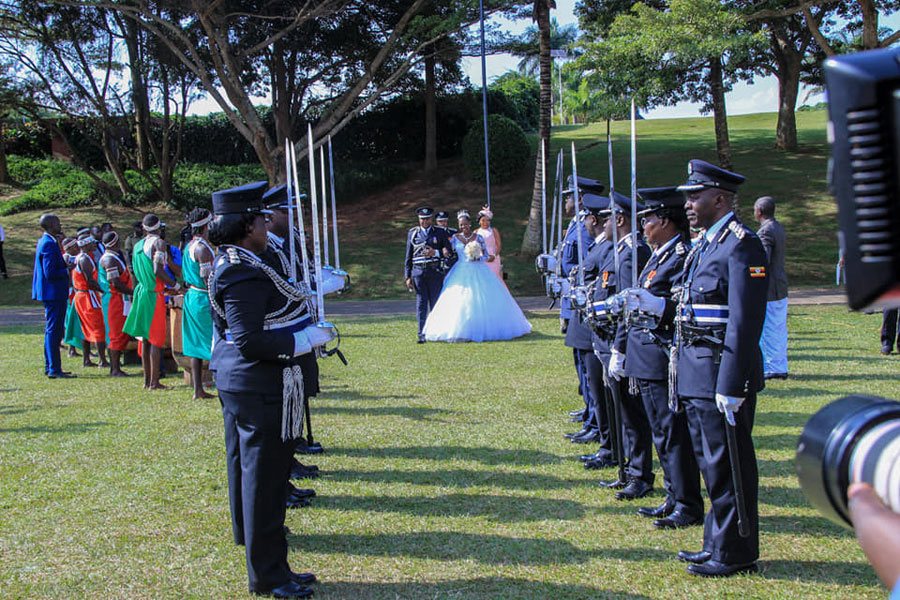 We all know that the wedding has got nothing to do with your job. However, there are instances where one's job is interwoven in the fibre of their living, so much so that it is part and parcel of their life. "With that, you can have an excuse of incorporating it in your cake design. For example, a doctor could have a stethoscope gracing the top of the cake as a way to celebrate that part of life too," Kiwalabye shares. However, the couple has to unanimously agree to this as it cannot be a one-man decision.
Customize your drink labels
It is your day, so even your drinks should shout it out loud. "Be it water, soda, or wine, let it have a label that speaks about your day," Kyomukama says.
Customize your table cards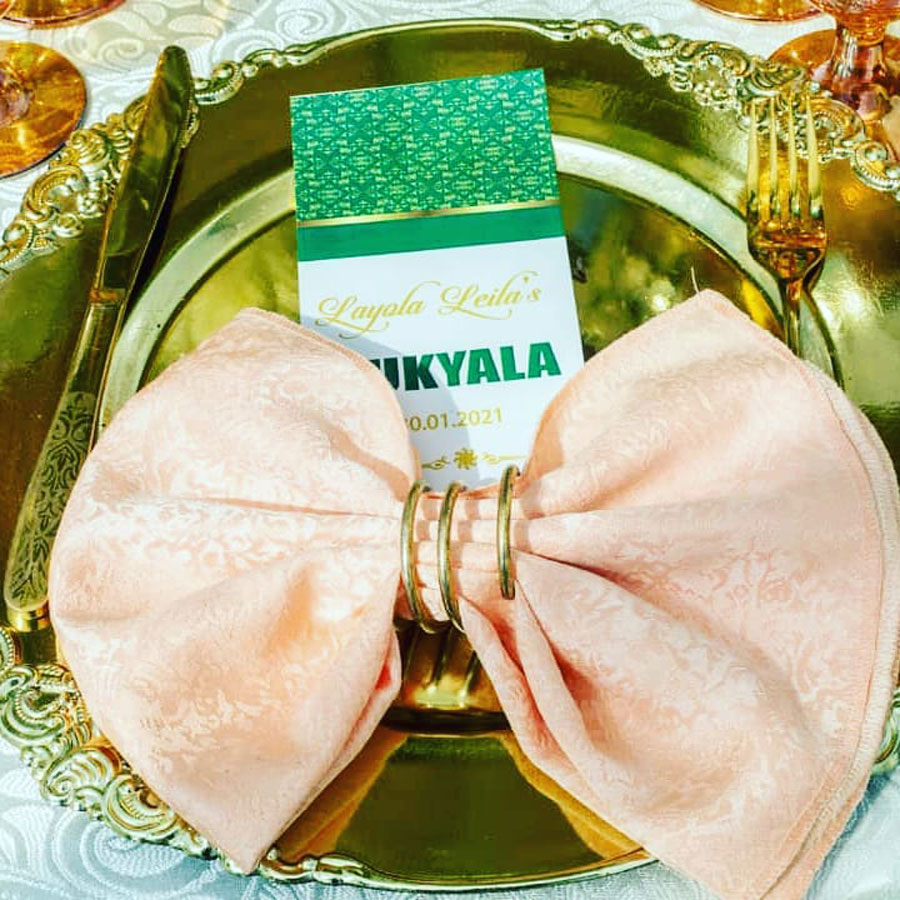 There is never enough of personalizing that one can do in regards to one's wedding. "You can go a step further and make customized cards for table numbers as well as chair markers if you have marked the chairs. This will make your guests feel special," Byarugaba shares.
Have shoe decals to remember your special day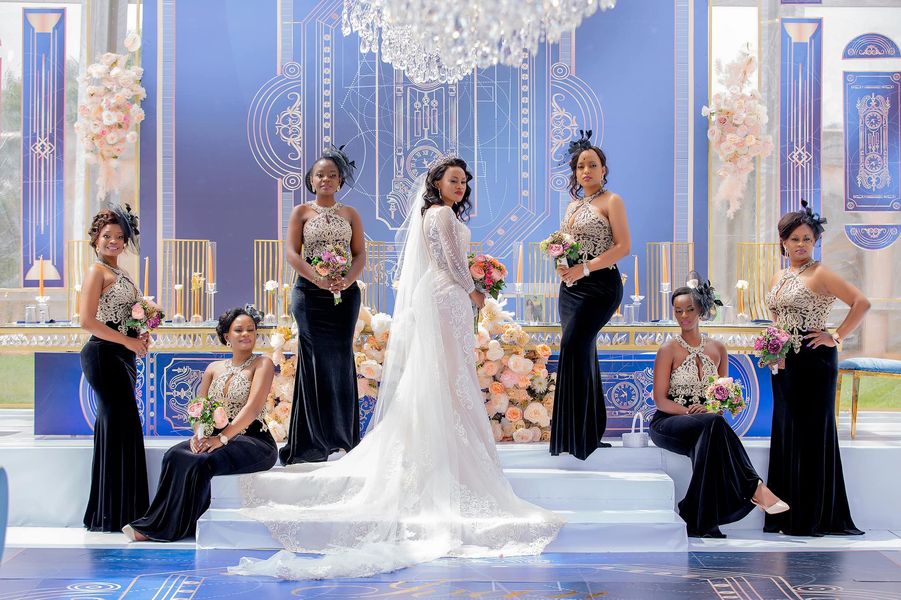 Some people may not think too much about this but Kyomukama believes that even when no one sees the soles of your shoes, you will and it will put a smile on your face. "Put a mark to show your new name, say Mrs so and so or your wedding date. You have no idea how that can put a sprint in your step."
 Hire an artist
This is a moment that will not be repeated and what better way than to get an artist to capture the day. "This picture will surely be monumental and will be a great way to remember your special day."
Get a photo booth
The age of having photographers ambush people attending a wedding to take their photo is behind us. Byarugaba says a couple can make a statement by getting a photo booth so that their guests can take photos with them (the couple) as the background. "You can then send these to them alongside a thank you card. It will be a great way to personalize your gratitude while also giving them something to remember your day."
Get alternatives for bouquets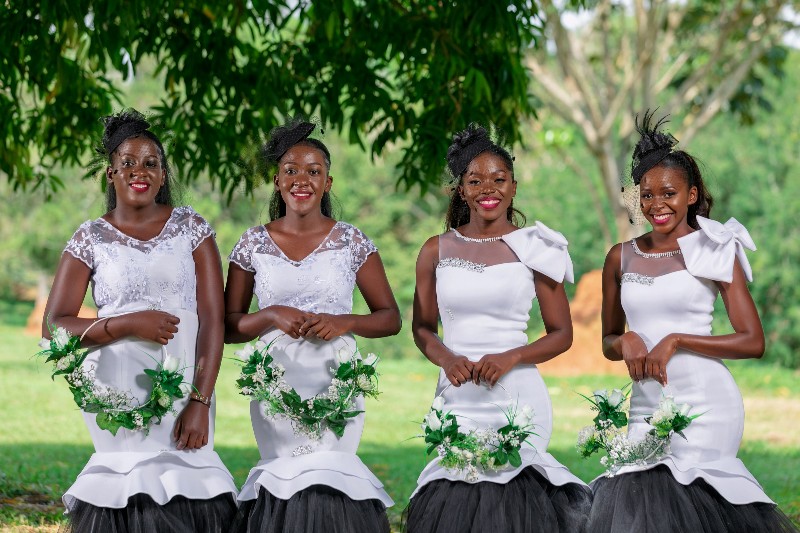 In lieu of the traditional bouquets, get something else for the bridesmaids to carry. "It could be a large ring with flowers at the bottom. You could also have well-decorated bridesmaids bags, whimsical fresh flower necklaces or chic corsages," Kyomukama shares.
Exit in style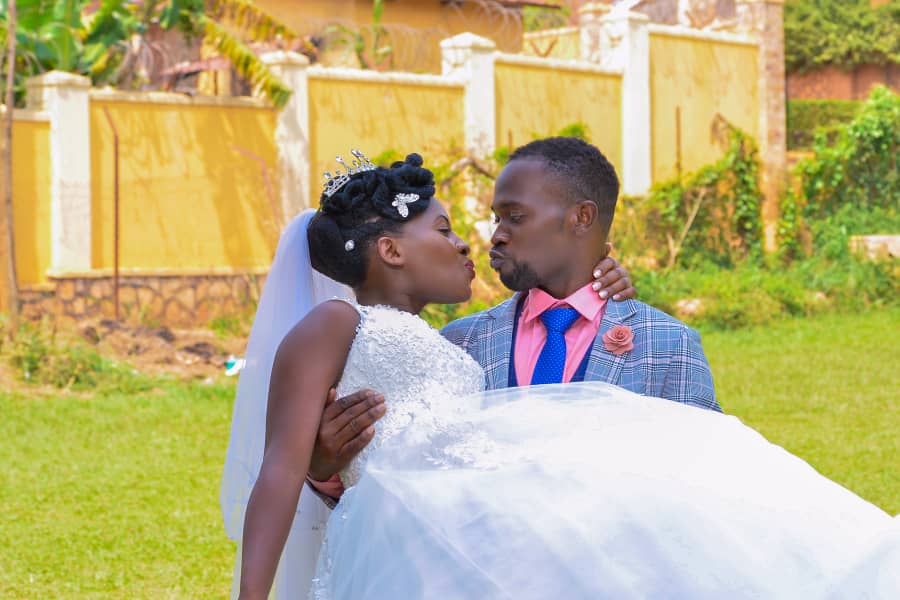 After the flower has been tossed, it is time to leave. However, Kawuki says you do not have to exit ordinarily because this is no ordinary day. "Have your friends make two lines side by side so you walk in between as you waltz, or finish off that dance as you make your way to your waiting car. Whatever you choose, let it be creative and representative of you."