By Gabriel Buule
If this isn't love, then what is it? Ivan Kisaakye says it was by the washroom door that he accosted Brendah, his church friend and crush and he proposed. He told their story.
Meeting
I met Brendah Nayiga at Watoto Church in 2018. We started our courtship then as young people but she neither accepted me nor gave me time to tell her how much I loved her. The worst was when she proved unavailable following her back and forth trips that saw her move to Germany, South Africa then Burkina Faso.
At one point, I deliberately confiscated her travel documents to make her available but she noticed and asked me to return them. It is at that point that I expressed that I felt bad whenever she was absent.
We started to fellowship together at Watoto to get better acquainted with each other.
The turn around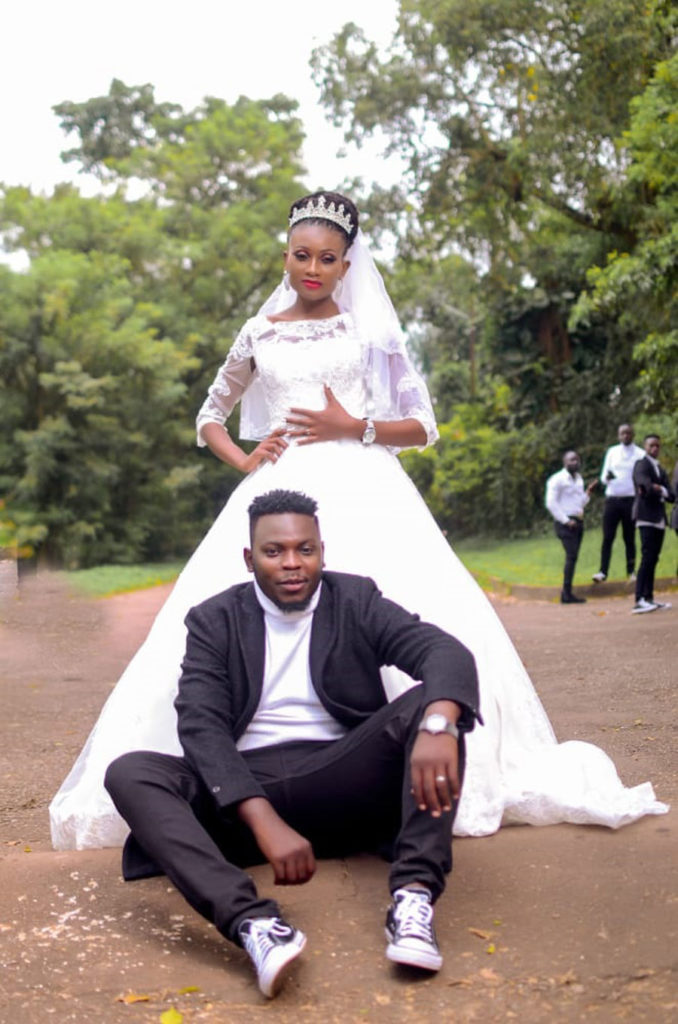 After that, we started paying each other visits to know more about our relatives and friends.
The most special day was when Brendah paid a visit to our home and I had planned to talk to her about my intentions to marry her. My worry was the approach to that topic because she had been elusive.
On arrival, she seemed tired and she requested to use the washroom. I gave her directions and immediately got an idea to follow her and tell her about my intentions. The guest was caught by surprise after opening the door and there I was crouching with a ring in my hand.
I asked her, "Will you marry me?" She was surprised and she started crying while yelling, 'Nooooo! Why Ivan why, why?' I gave her a hug and asked her to come with me to the house for dinner.
Shockingly, she accepted my request and I served her my first meal which was beans and chapatti accompanied with munanansi which I had bought from the shop. Munanansi is a popular combination of pineapple peelings and tea leaves boiled together. This juice is popular in Central region and taken cold.
When she accepted my meal, I believed that I had met my wife. She appreciated the dinner and exclaimed, "Wow, it is sweet!" and I was convinced she would make a good wife.
Our relationship continued to grow and become stronger.Preparations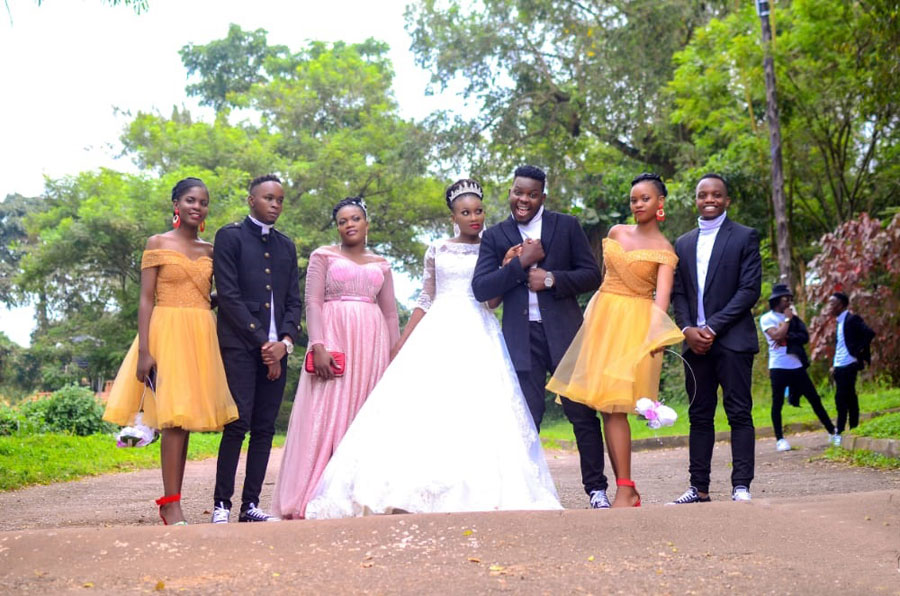 A year later, we started planning for our marriage. We did kukyaala at her aunt's house in September 2019. We held our introduction ceremony in December of the same year and set our wedding date for February 2021.
Money was never an issue because we both work and were supported by well-wishers. Friends and workmates contributed part of the money. We held a few meetings in Kampala and at our parents' homes. Also, my chairperson and treasurer were great people in terms of expenses because we had surplus."
The wedding was successful as scheduled on February 27. The couple enjoyed many performances from the likes of Pastor Bugembe, Levixone, and Grace Nakimera.
"Our main plan was that the entourage of my groomsmen was to be comprised of artists and I wanted to unite them and have a tremendous day.
We also had Lillian Rebecca Bayiyana and Princess Debbie from Top TV among the bridesmaids which made our day a success.
Memories of the day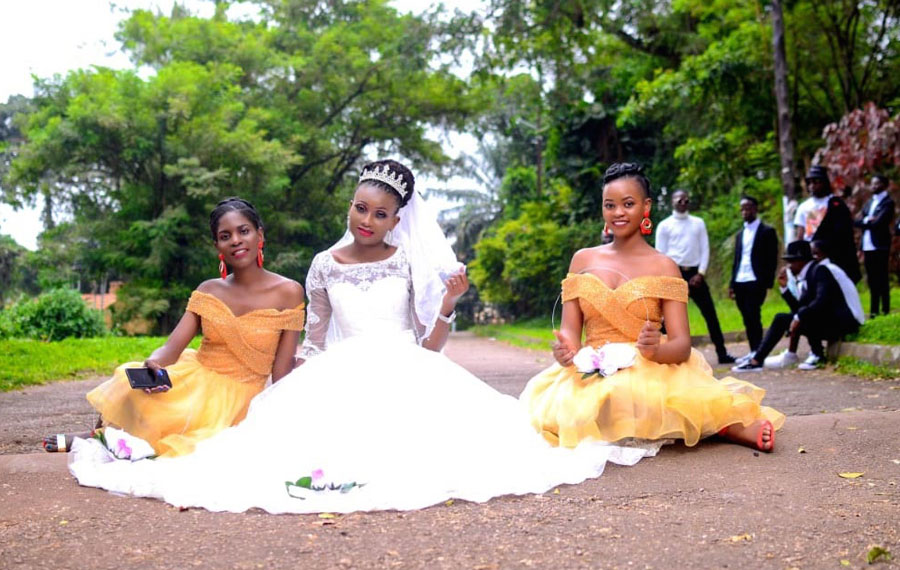 Lots of memories went down in history on this special day but the most touching one was the presence of God and two people giving their lives to Christ.
I indeed felt the presence of God, I saw and felt love as I saw Brendah walk down the aisle, and what crowned it all was the time she took to exchange vows.
I was too quick to read the vows and I smiled but Brendah in her jolly husky voice took the vows at her pace. Deep down inside, I cried because I could not believe the day had finally come."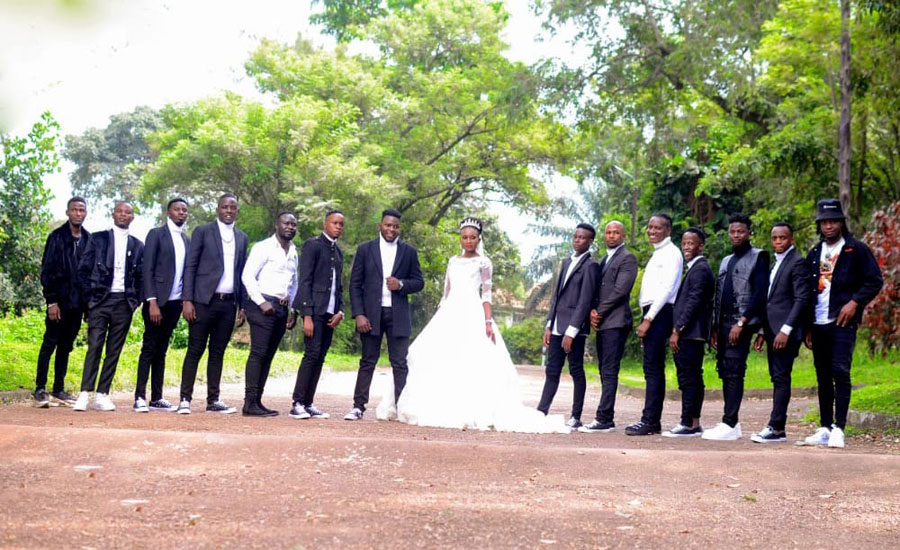 Titbits
Groom: Ivan Kisaakye
Bride: Brendah Nayiga
Venue: Faith Arena Church, Kabowa
Main celebrant: Pastor Paul Musula
Reception: Makerere University Poolside.
Guests: 100
Budget: Shs25m
Theme colour: Black and Gold.