By Mercy Geno Apachi
Lately, there has been an upsurge of viral videos containing creative marriage proposals. If you stopped to think about the modern marriage proposals, you could easily come to the conclusion that they are pretty bizarre.
Unlike in the olden times when an engagement would go unnoticed, the story is different in today's digital world.
Today, after finding someone that you would love to spend the rest of your life with, you are not just going to walk silently to her parent's home to ask for her hand in marriage. No! That is not acceptable in the Instagram generation.
Going down on one knee alone without paparazzi is now cliché. You will need more than just that. In most cases, you might want to hire a brainy committee to help you come up with a concept. Great photography and videography is a must-have, because at the end of it all, you will have to share the moments with the world on social media.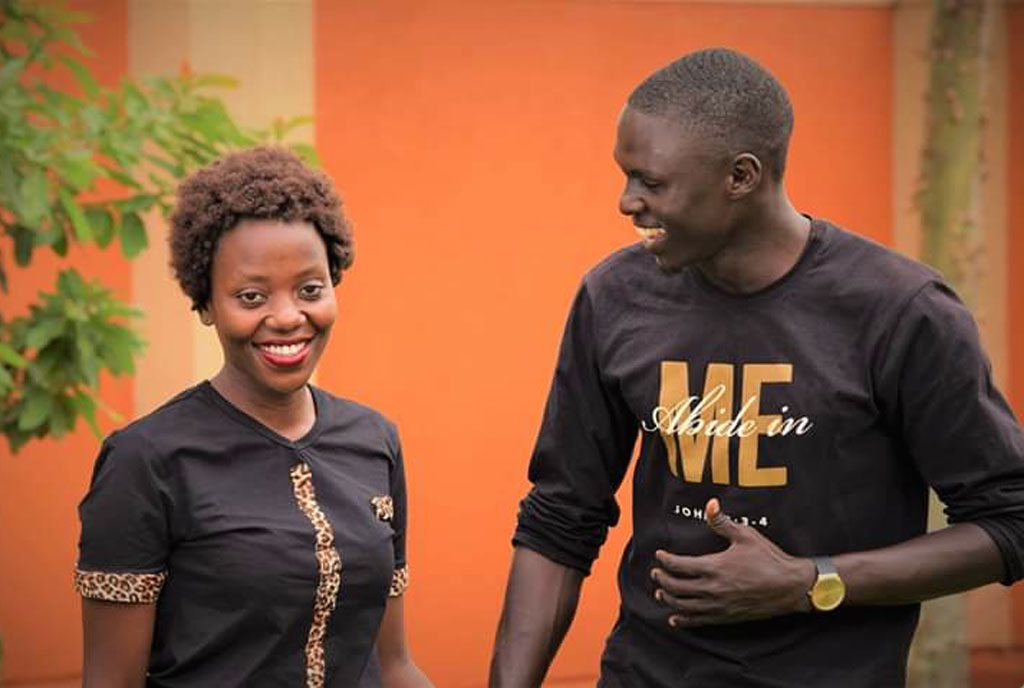 But for Ebidu Boniface, commonly known as T Bone, videography was already his niche by the time Daphne Kazairwe's striking beauty swept him off his feet.
He vividly remembers Sunday, November 6, 2015 when he first set his eyes on Kazairwe, at 5.30pm, while at Garden City rooftop.
"At that time, three girls entered, two were twins and another was in the middle. The twins were light skinned and as we often notice, brown girls are always attractive but Daphne was not that light-skinned. I can't explain why I ignored the twins and was instantly attracted to Daphne. "
The moment he saw her, he swore the night would end with her number on his smart phone. The attraction gave him enough courage to approach her, get her to a quiet space and cunningly ask for it.
To think he almost skipped the Christian event that day, had not his friends from cell coaxed him, is right now unimaginable for T Bone for he would have missed his wife.
Of course getting a girl to fall for, more so a complete stranger is a tricky affair.
"She was hard to get but all I know is an actor never dies in his movie. I asked her out thrice. First part I died, second part I died, and third part she finally accepted," he narrates.
Part of T Bone's luck came from his partially famous Facebook page that truthfully profiled him as a church oriented, active and hardworking guy.
Curiosity got the better of Daphne and unknown to T Bone, she pried on his love life from his page.
"I can't say I was famous but at least I was known and so was my past relationship with a certain girl and so she asked me about her and I had to explain that I had broken up a while ago and had been praying to God for eight months to give me a girl to marry."
After two months, the two become friendly and start officially dating after four devoted months of pursuit.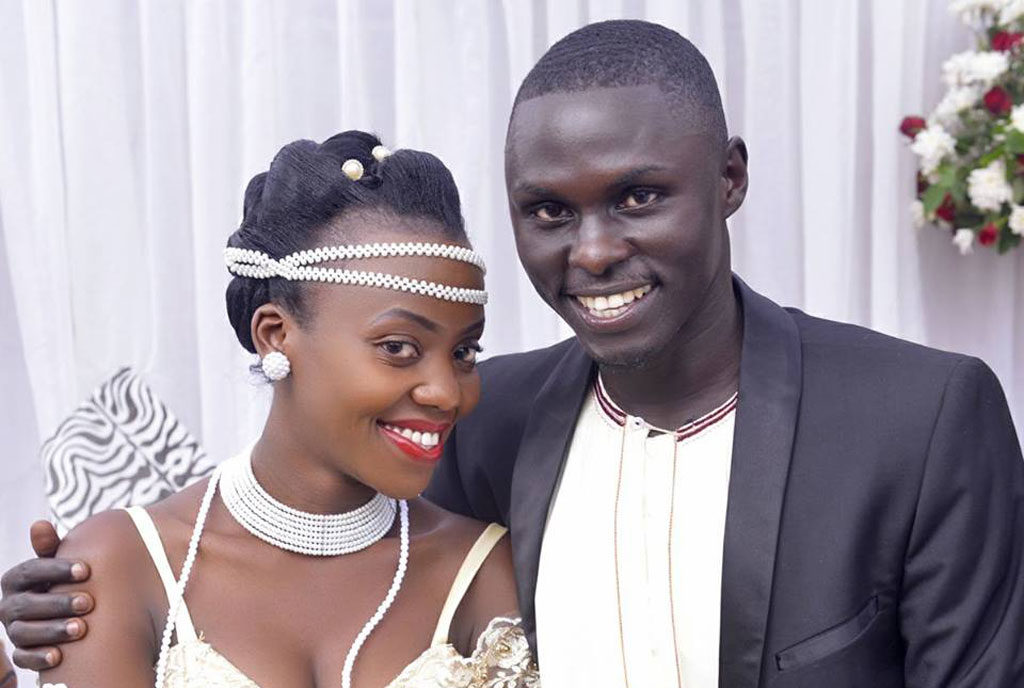 The Proposal
Proposing to a woman is not easy but the time eventually comes when a serious man decides to put a ring on his woman's finger to assure her of future marriage plans.
T Bone is a TV producer, content creator, and videographer. That made him have the occasional need to document moments.
"Knowing how to use the camera makes me a sensitive person therefore I know that before any video shoot, one needs to write a script that guides the camera person to avoid unnecessary mistakes, " he explains.
Script One
T Bone wanted to impress Daphne on the proposal date, so that she had no option but accept his ring.
The plan involved T Bone feigning death and when a remorseful Daphne arrives by his side to mourn him, he resurrects and immediately asks her to marry him.
"I know, crazy right? But that was going to be very costly and yet I wanted something I could afford, " he shakes his head at his wild dreams.
Script Two
The second plan involved taking Daphne out on her birthday to a non-surprise dinner with her friends and then T Bone would order for fish and midway his meal, he pretends to choke on a bone stuck in his throat.
Of course there would be people dressed as doctors planted nearby who immediately rush to his aid, lift him to another room and then call a devastated looking Daphne in and then he would eventually propose.
"That was risky my friend. How do you do that to the woman you love? I don't think she would have liked that idea," T Bone laughs.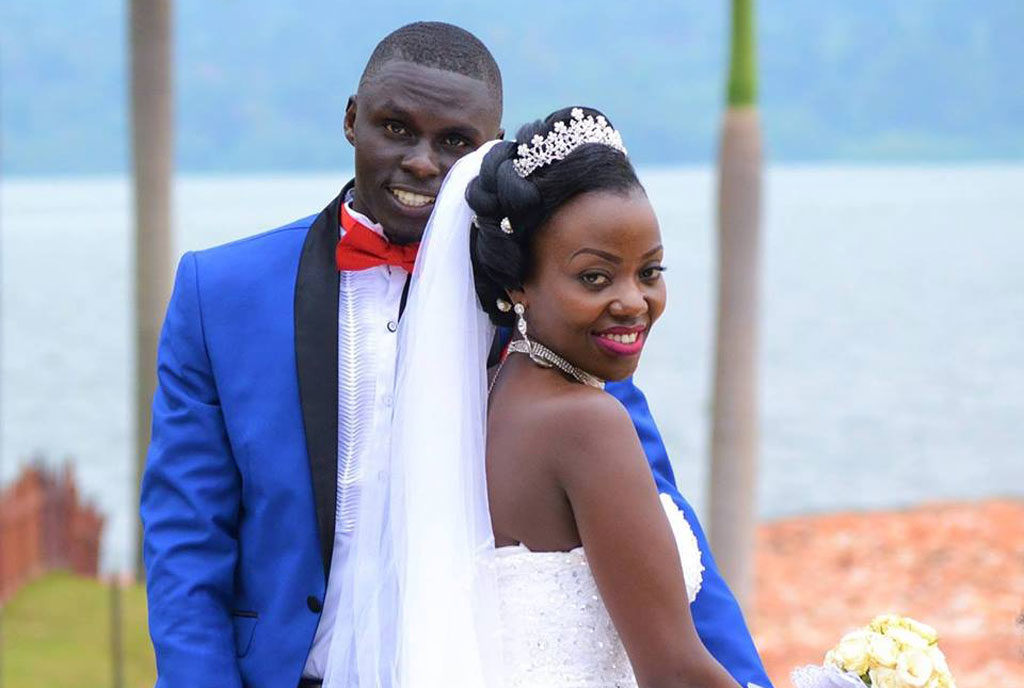 Script three.
The final plan was to propose to Daphne on her birthday from a friend's home, where he would invite youth at church and a band, which T Bone is a part of.
Further keeping it simple, an affordable cake was bought and about thirty friends were invited.
Another professional person to hold the camera as well as someone among Daphne's friends, to confuse her were present.
"I started lying to Daphne two months before, telling her the worship band was to shoot a live recording with a crowd. She was supposed to be part of the crowd and I told her my friend was going to use my camera to record so she did not know the camera was meant for her."
So, a game was to be organized whereby people play in pairs, one gets blindfolded and the other directs them to pick a ball and drop in the bucket.
When it Daphne's turn came up, while she is blind folded, T Bone was to direct people on their positions as they held different manila papers written on, "Daphne will you marry T Bone", so that when she opened her eyes she would shocked.
This was the final script that got recorded and uploaded on you tube.
When asked as to explain why Daphne eventually gave in to his intentions, T-bone laughs and says, "I was presentable. I would wear my best attire when going to see her and I am a jolly out-going person but above all, nothing is impossible with God."
In spite of people thinking Daphne was too young for marriage, she was 22 years by then, the two got married with support from friends and family and have a beautiful four-month-old honeymoon baby.