"After the wedding, we waited anxiously for the wedding photographs, only to receive a phone call with a bombshell that the photographs for our wedding ceremony were lost," narrates Brenda Kasirye Odongo. a receptionist at J&V Spa, Bugolobi.
"Apparently, the next day after our big day, he covered another ceremony and had just placed his camera bag under a table, but after a few minutes on checking, someone had stolen it with the hard drives and memory cards," Brenda explains.
She says the photographer offered a refund and suggested maybe a re-shoot of them in their wedding clothes.  But this could not cool down the anger she felt.
"There was not a single image from my wedding party or of me walking down the aisle. The only existing bride and groom pictures were taken with guests' iPhones," Brenda laments.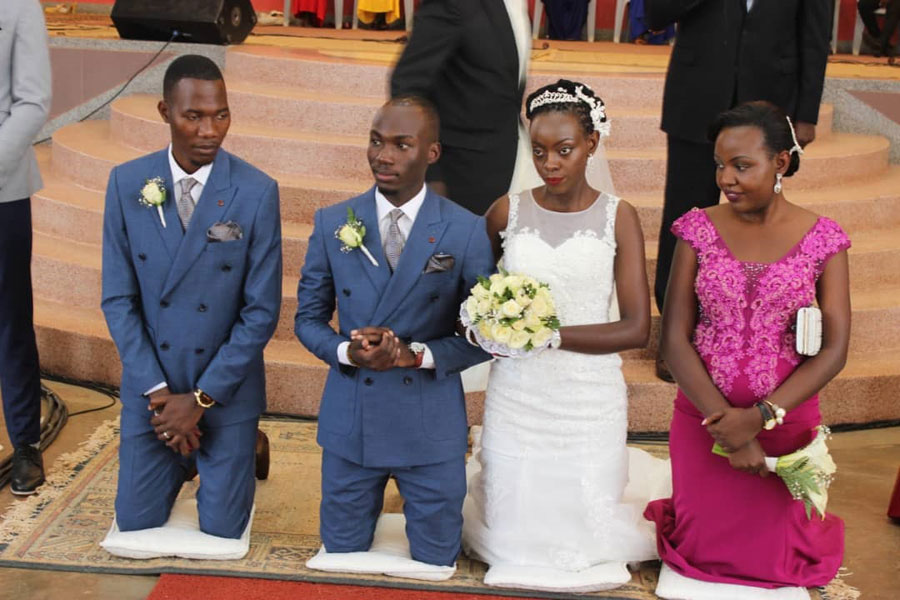 Photos are crucial for us to keep memories of special moments and a wedding is one of such great monets achievement that need to be captured. Once, this opportunity is missed, how will you be able to gather all the guests to re-act the joys, laughter and fun that was displayed on that day?
This is an unfortunate mistake that every couple intending to get married should have a back plan for to avoid befalling upon them. This includes the hired photographer because your reputation will be ruined and bearing loses of refunding to the aggrieved party after a long's day's work is also unfair to you.
John Ssenkeezi, a photographer and digital marketing and strategic alliance manager at Airtel Uganda explains the back plans that couples and photographers can apply in order to secure their photographs;
For couples planning a wedding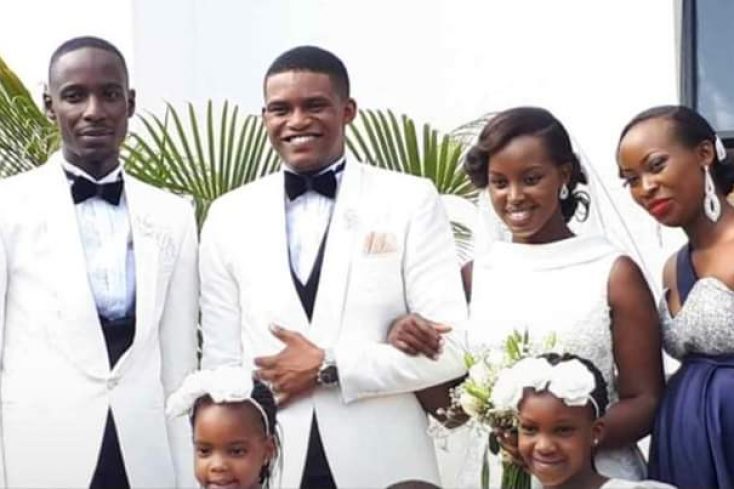 Have more than one photographer
John advises couples to consider having a second photographer to back up the professional ones that have been hired.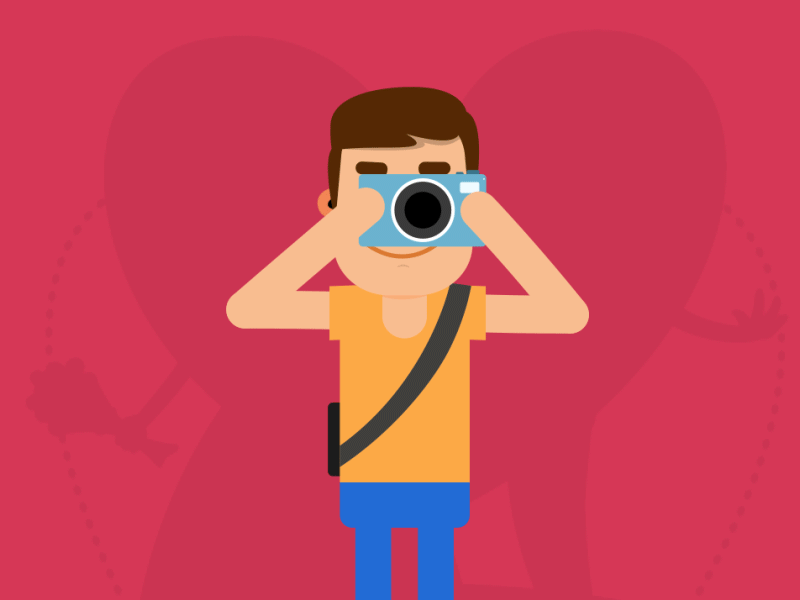 "I understand that due to budget costs, hiring two photographers may be costly. But consider may be asking a relative or friend that owns a good digital camera to also capture the wedding moments," he says.
He adds that such individuals may not charge much and could you with very good photos. They might also capture different moments. So even if you don't loose the photos, more doesn't hurt. But if you do, you are still covered.
Ensuring that the pictures are delivered early
John says that at times pictures get lost when they stay too long with the photographer due a delay to pick them up or in payment.
He gives an instance where some couples after a wedding go for a long honeymoon forgetting to delegate someone to receive the pictures on their behalf.
He therefore advises couples to either ask individuals like the chairman who organized their wedding, the best man or a close family member to follow up on the photos being delivered as soon as possible.
For the case of settling payments, it is important for the couple to ensure they have the remaining deposit to give to their photographer when the photos are ready to avoid putting them at risk of being lost for staying long with the photographer.
Requesting for soft copies of the photographs
John explains that usually photographers only give a client soft copies after editing and even receiving a down payment for their services.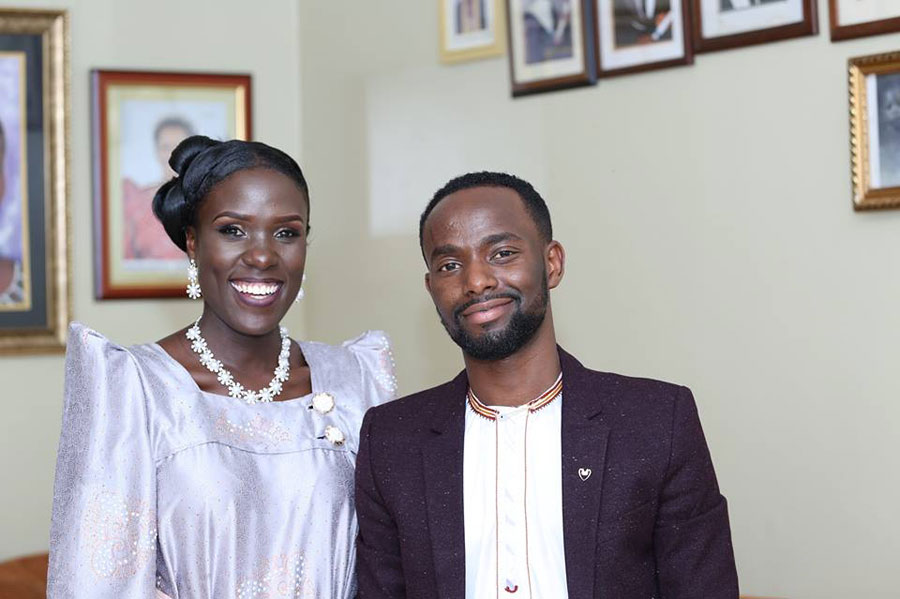 But he recommends that immediately at the end of the function, the chairman organizing committee or a relative can take over the responsibility of receiving the soft copies even before they are edited. Here, in case the other copies are lost, these can be edited and utilized as a backup plan.
Utilizing the images from the video
For the case where a couple's wedding photos are lost, John recommends them to try extracting some still images from the filmed video with a professional photographer. But he says such images may not be perfect as the ones that were taken by a still camera.
"Or the couple might have to settle with watching a video as evidence of their wedding ceremony," he adds.
Utilizing photos taken by guests.
There is an option of requesting photos taken by your guests.  Usually .there are those guest that have nice phone cameras and endeavored to capture some special moments of your wedding.
You just only need to hire a professional photographer to help you with the editing.
For the hired photographer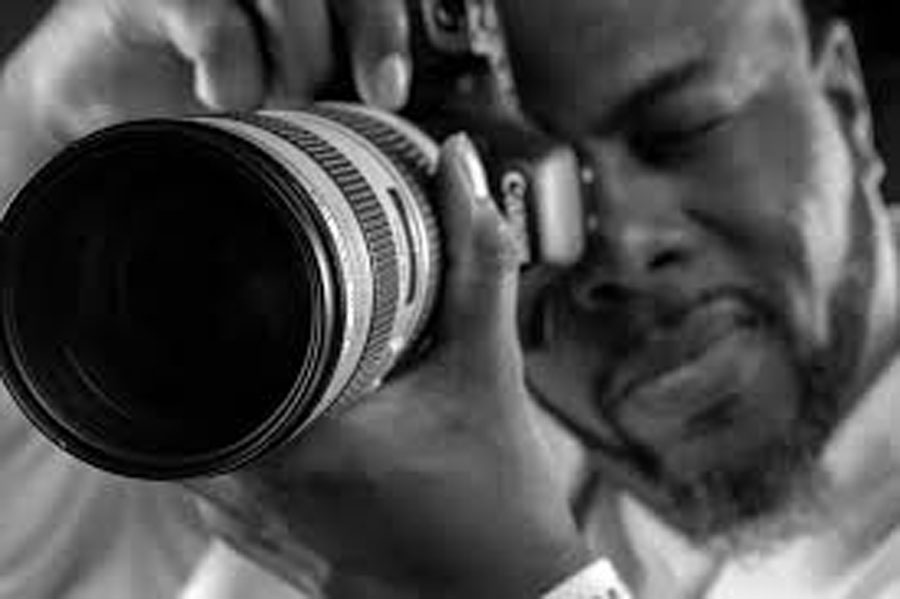 Ensuring they backup the photos immediately after they shoot
John advises the photographer to shoot with a camera that has two memory cards which are set up to record each image to both cards one backing up the other so that at the completion of the day, one card is removed from the camera and placed in a card case that is kept may be in a car as an offsite backup. Then, when they reach the studio the other card is removed and downloaded to the external hard drive with a second backup copy saved to the internal drive.
A photographer should have a hard drive that he does not move with
John mentions of a case where the photographer has only one drive that they move with to every assignment. This can lead to losses in case the whole camera bag with the hard drive and memory cards with clients' photos are either stolen or dropped at a venue.
He also gives another example of some professionals who cover different functions using the same hard drive without maybe backing the already existing content . This can lead to scenarios where some contents are accidentally deleted.
Therefore, its wise to have a second hard drive that keeps existing content at the studio while the other does its work of collecting more content.
Also, considering an image recovery service
In cases where the photos have disappeared from the hard drive, John mentions about the existence of an image recovery services where they can format the memory card and using the right software, the images can be retrieved.
It is important to have a back plan for not only the photography but other aspects of the wedding preparations because a slight mistake can ruin the perfect day you have prepared for months.