Just when you start to think you have seen it all, another Ugandan had yet another viral worthy strategy ready to break free from under their sleeves. We all thought the overly rated photography excitement at the Source of the Nile Bridge was exhausted – how could we think attracting boss bae, Zari on the exhilarating piece of construction was the climax?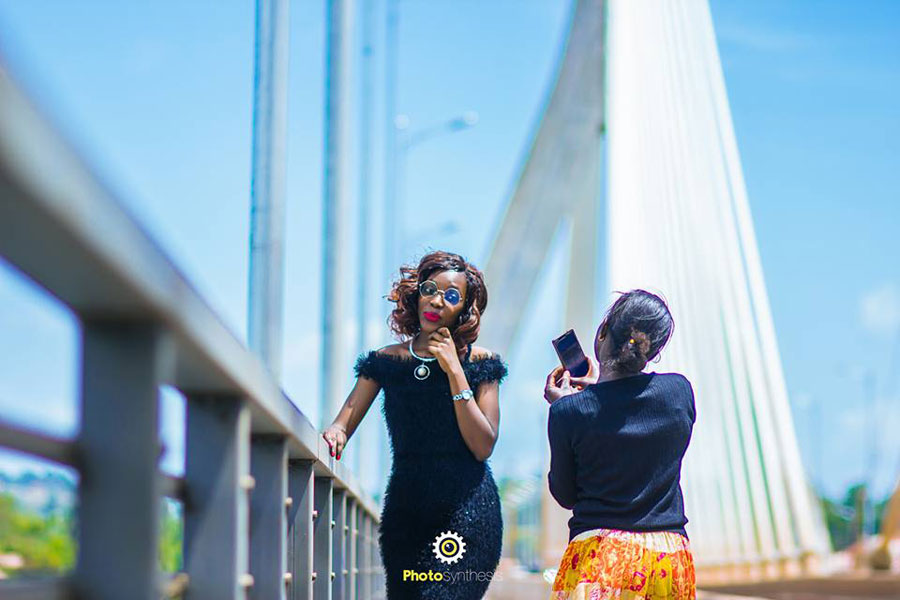 We are glad to inform you that all that Bridge phase fades out in comparison to a beautiful, well planned proposal a man does to make the woman of his life feel like a queen. Joshua Kitamirike did it when he proposed to his bae, Mariam Omurungi.
Joshua decided to mark the few months old Bridge a forever-special place in a beautiful woman's life by making a proposal photo shoot from it.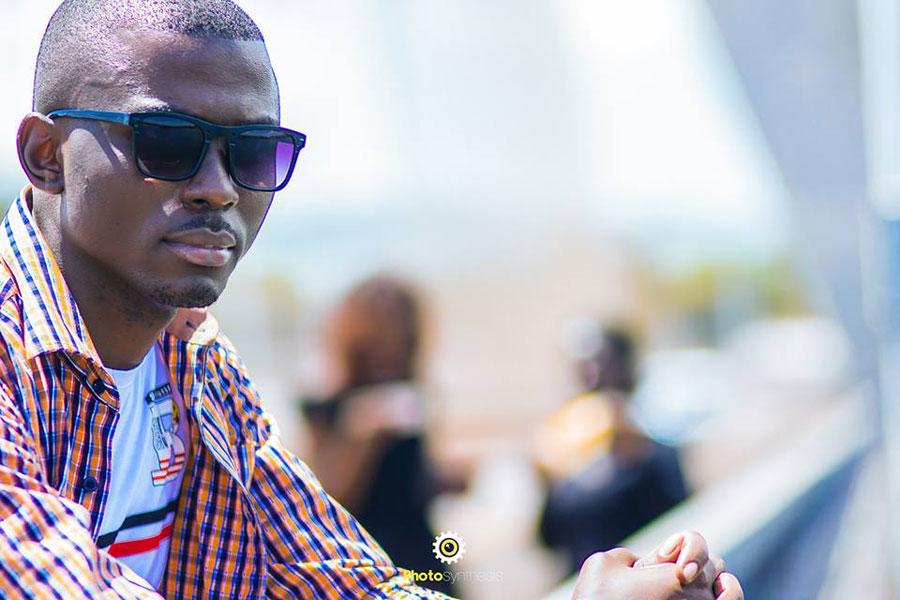 Pictures from Photosynthesis Facebook page, a photography company give a sneak peek into the couple's moments and the story of the proposal which was scripted and captured as follows;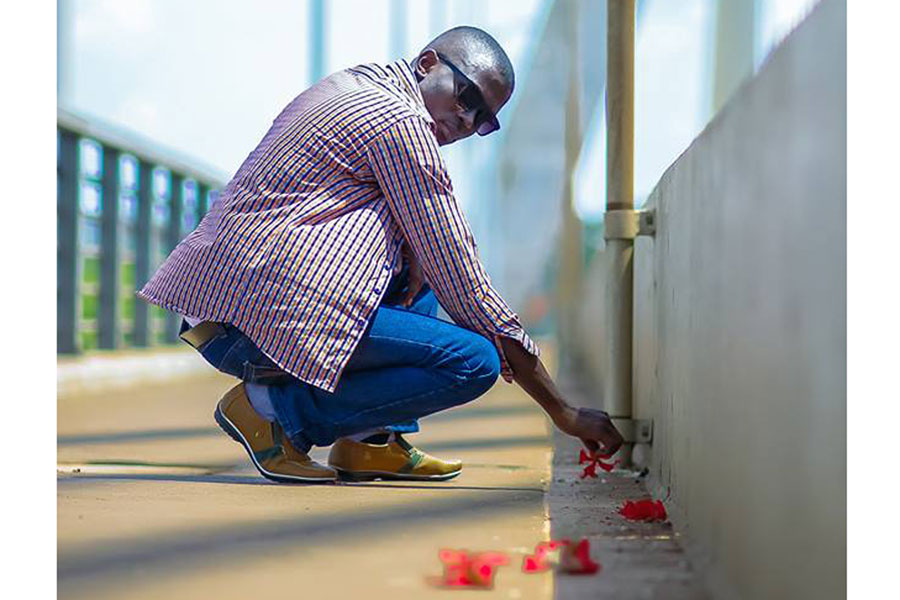 Under the promising blue skies, Joshua clad in a casual checkered shirt, blue jeans and black shades shielding his eyes from the happy sun , goes to the Nile Bridge and waylays red flowers to attract the attention of his woman, Mariam Omurungi, who he knew would later pass by to visit the bridge. He also drops his wallet in which he puts a ring and goes at a far distance to watch.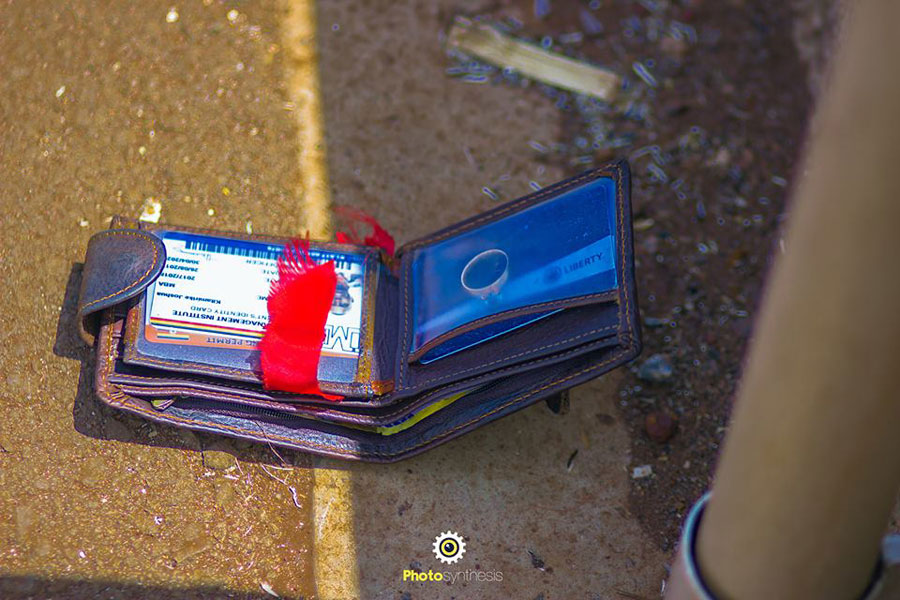 Somewhere along the bridge, an unsuspecting Mariam out on a tour with a friend, smartly dressed in a black dress, silver red-heeled shoes while clutching a red bag and taking selfies finds the flower and figures it is a nice addition to the pictures. She picks it up and puts it to use.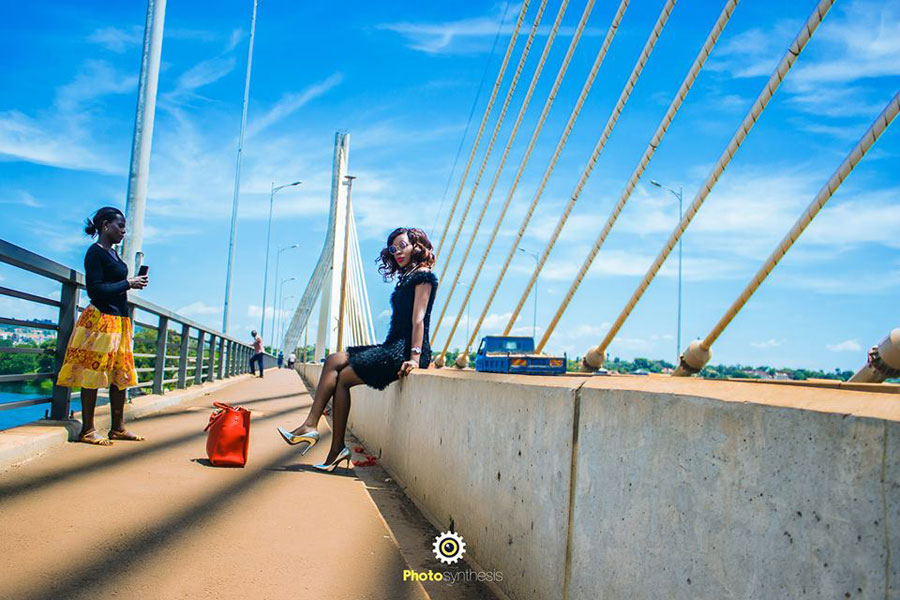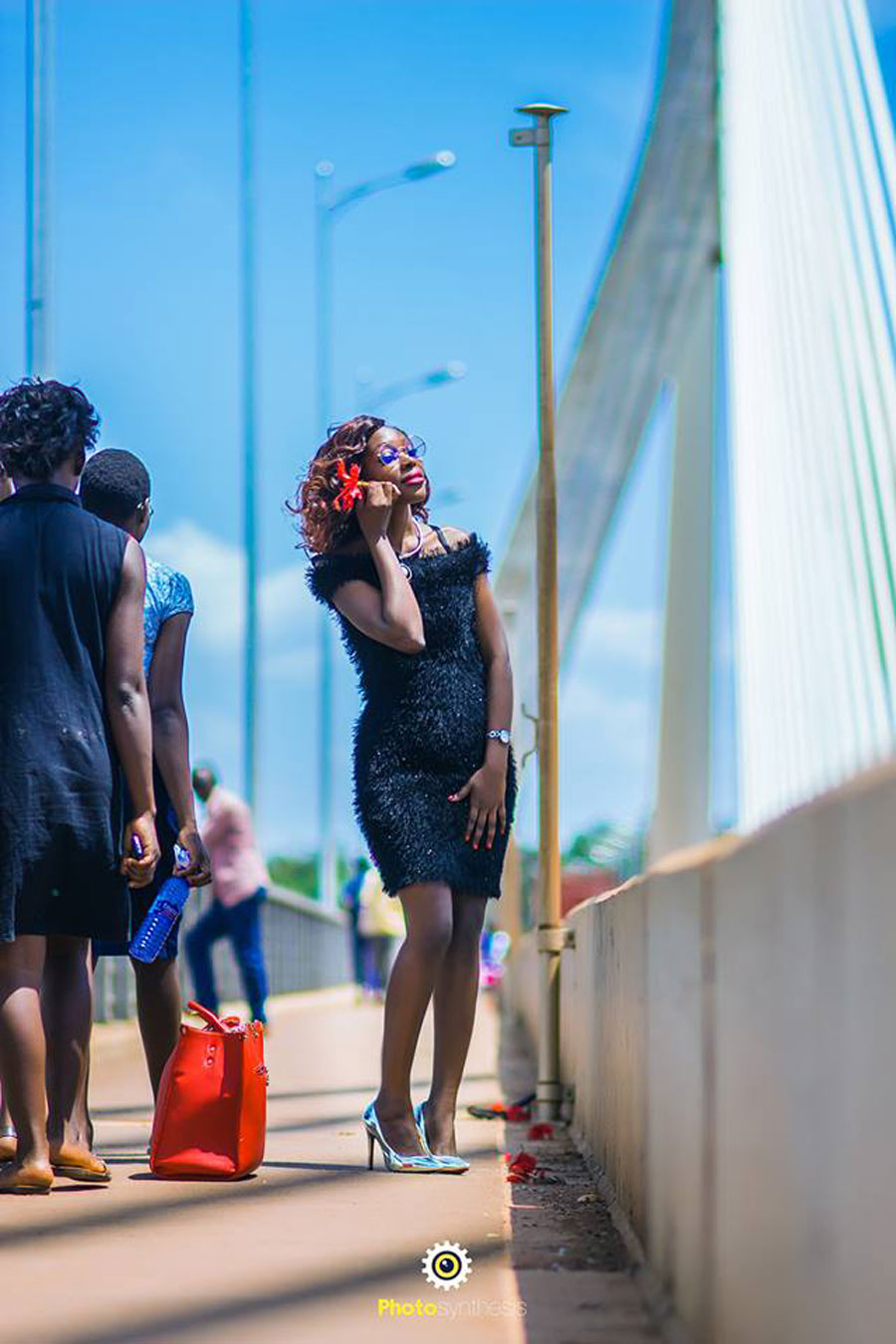 She sees a wallet which she recognises to be Joshua's and it has a ring it it. As she checks it out. Her friend shows her Joshua who is kneeling at a distance. She runs to him.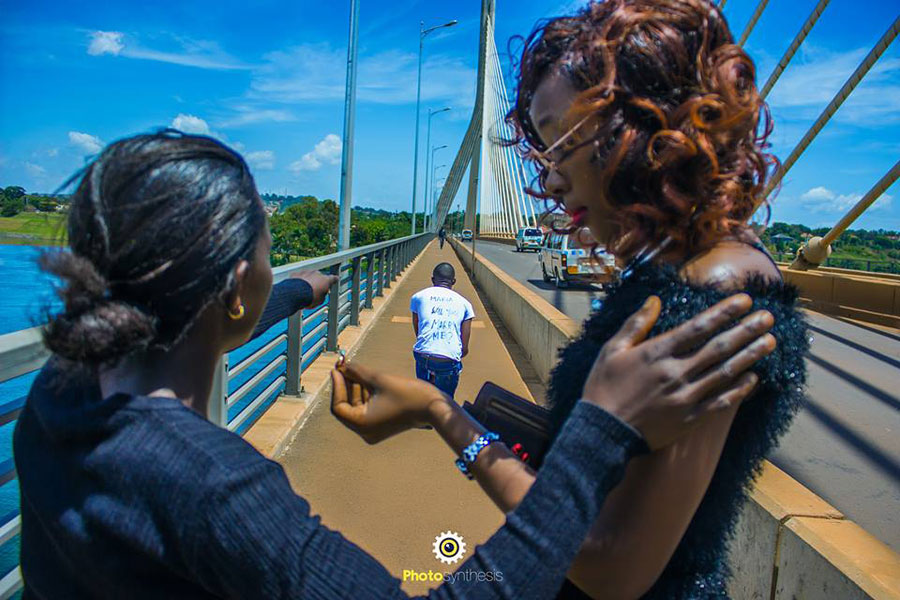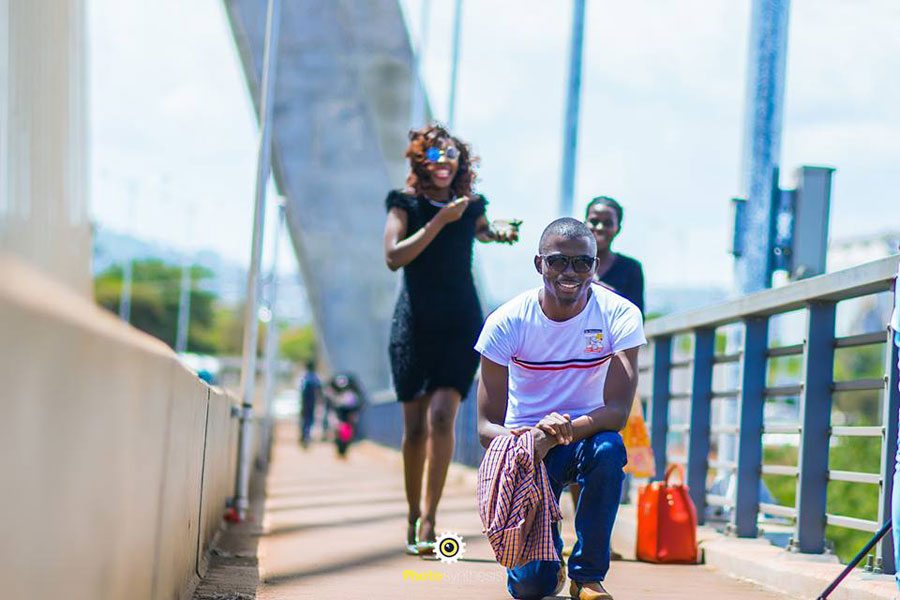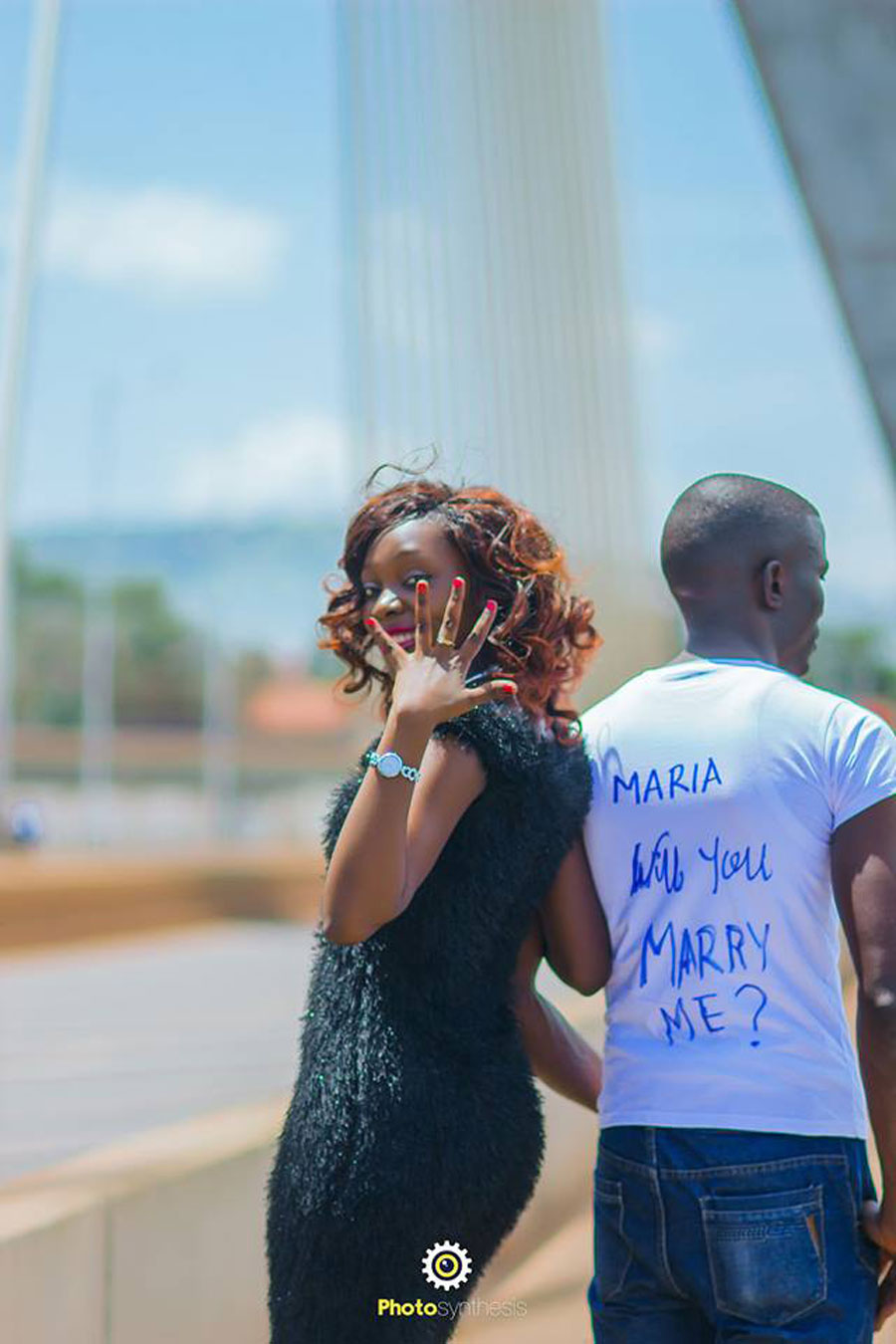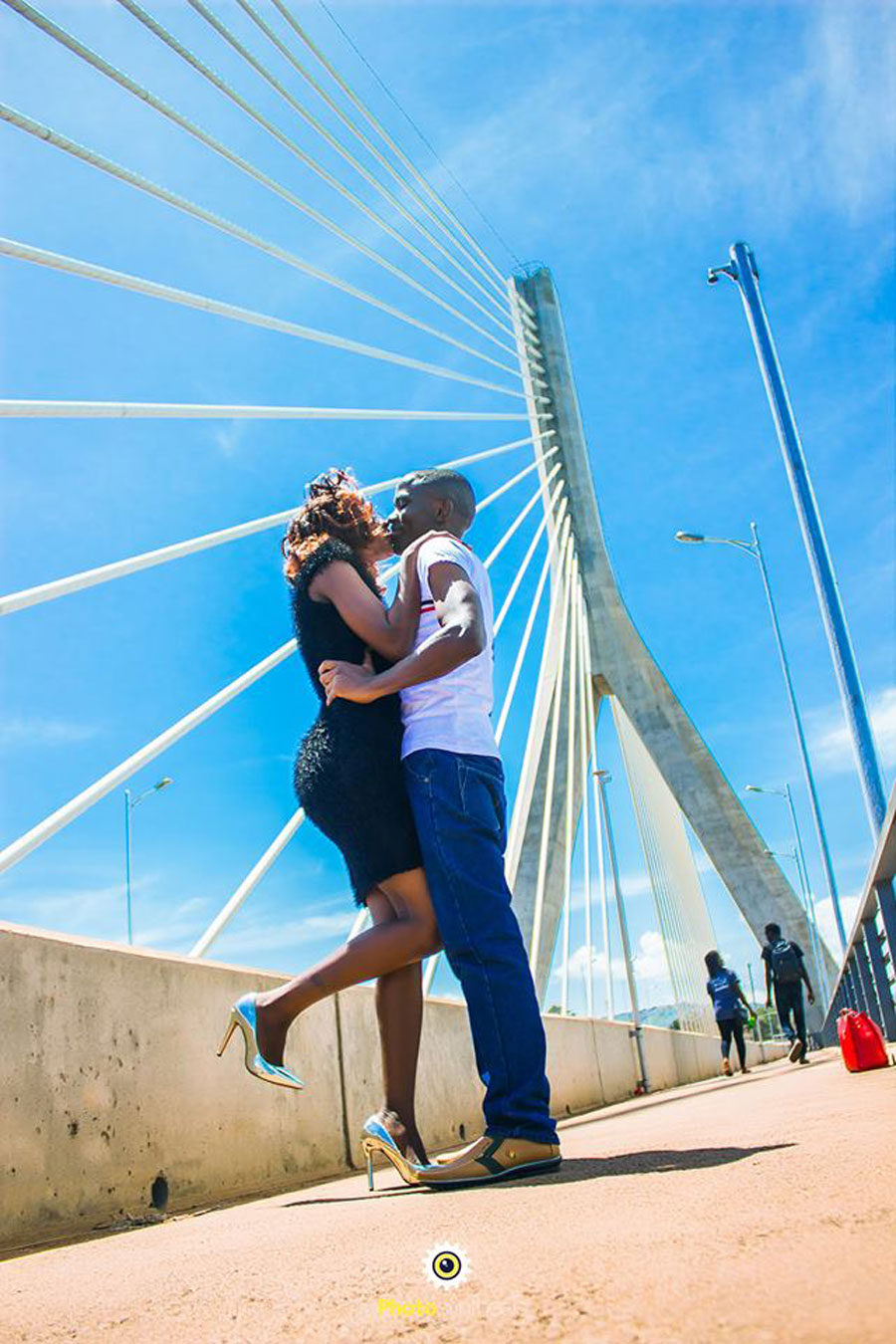 Joshua decides to do it the right way. He goes on his knee, facing her.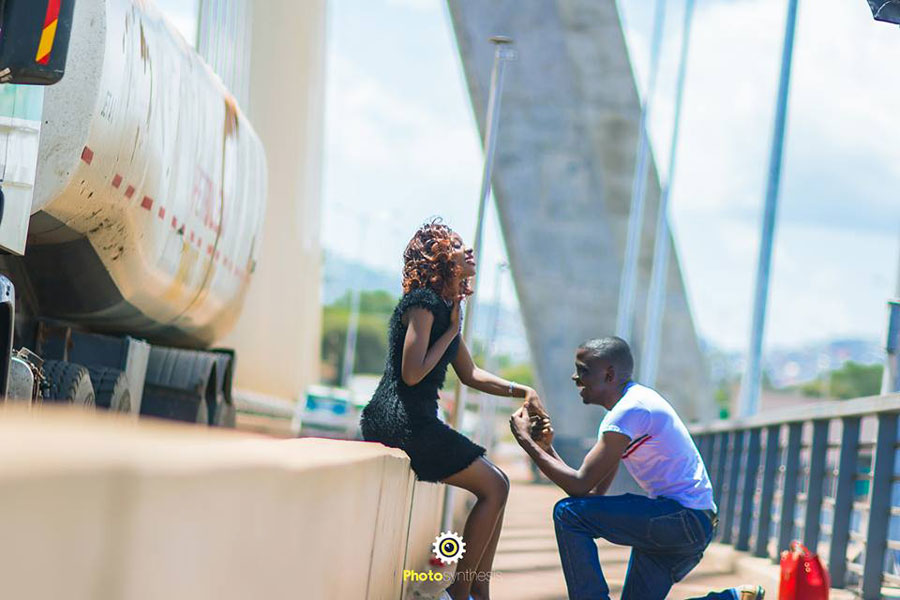 She says yes and the couple takes celebratory shots and that's when we see the proposal words written on Joshua's shirt that can explain why he asked her with his back turned.