By Bash Fahad Mutumba
In a world often filled with uncertainty, there occasionally emerges a story so tender and inspiring that it touches the very depths of our souls. The extraordinary journey of Moses Sentamu, a journalist at Kingdom TV (KTV), and his beloved wife, Olive Sandra Sentamu is a love story that reaffirms our faith in the power of fate, and the remarkable connections that can be forged from the unlikeliest of circumstances.
In a twist of fate, Olive Sandra, Moses' high school sweetheart, entered his life in a rather tough situation, during an unexpected asthma attack. With her quick thinking and compassionate heart, she not only rescued him from the grips of a medical emergency but also sparked a connection that would endure the test of time. As the years rolled by, their bond only grew stronger, blossoming into a love that would overcome all obstacles; and they are now husband and wife.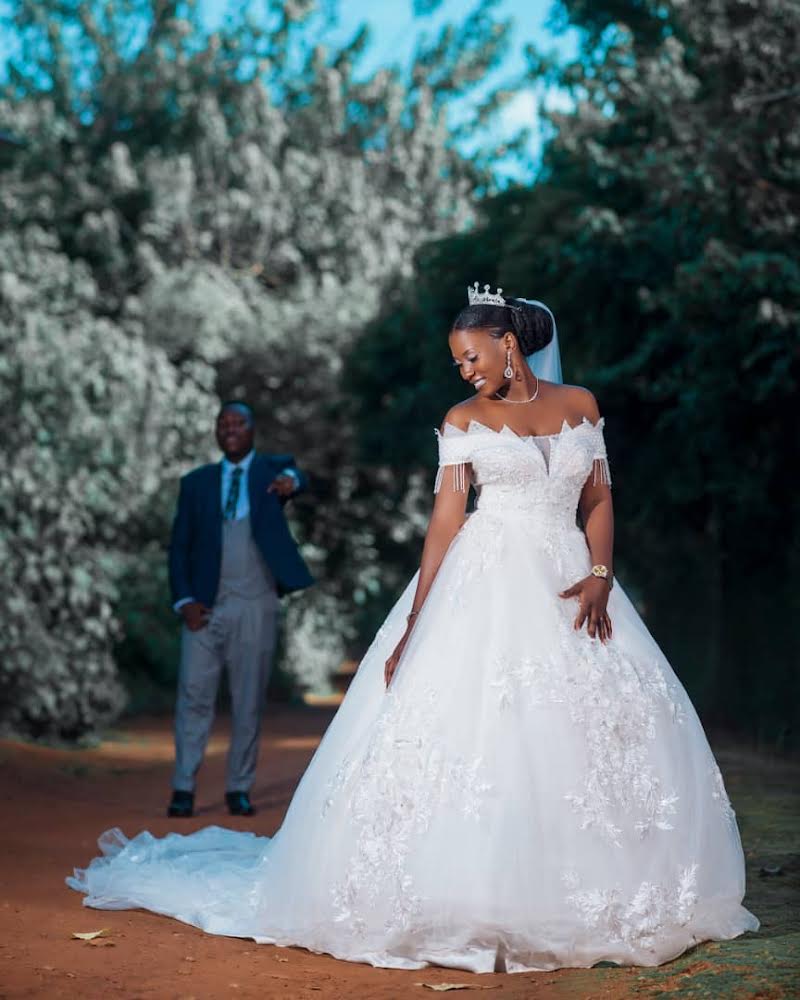 "She was 16 and I was 18 by then." Moses recalls.
"I had got an asthma attack, so I was taken to the school sick bay. In the process of recovery she had come for medication so she helped me call the nurse who was out, and that is when we became friends at first sight." He adds.
"After high school, we joined the same university. Moses is a handsome and caring person, and above all, he is a decent and God-fearing man." Olive says.
Growing up with a born again background, Moses had it in him that he was to have a holy marriage, and it was never about puppy love for him.
"I went through all the years in high school and university with her. The commitment between us proved that she was my lost rib, and we always prayed for the right time and so it happened on my 24th birthday when I proposed and she said yes."
Moses proposed to Olive at Trinity Motel Entebbe and they had their introduction on May 7th 2023. They then had their wedding on May 12th 2023 at Faith Power Center Church, Entebbe. Their reception was held at UWEC- Entebbe Zoo Floating Restaurant, and it was a beauty.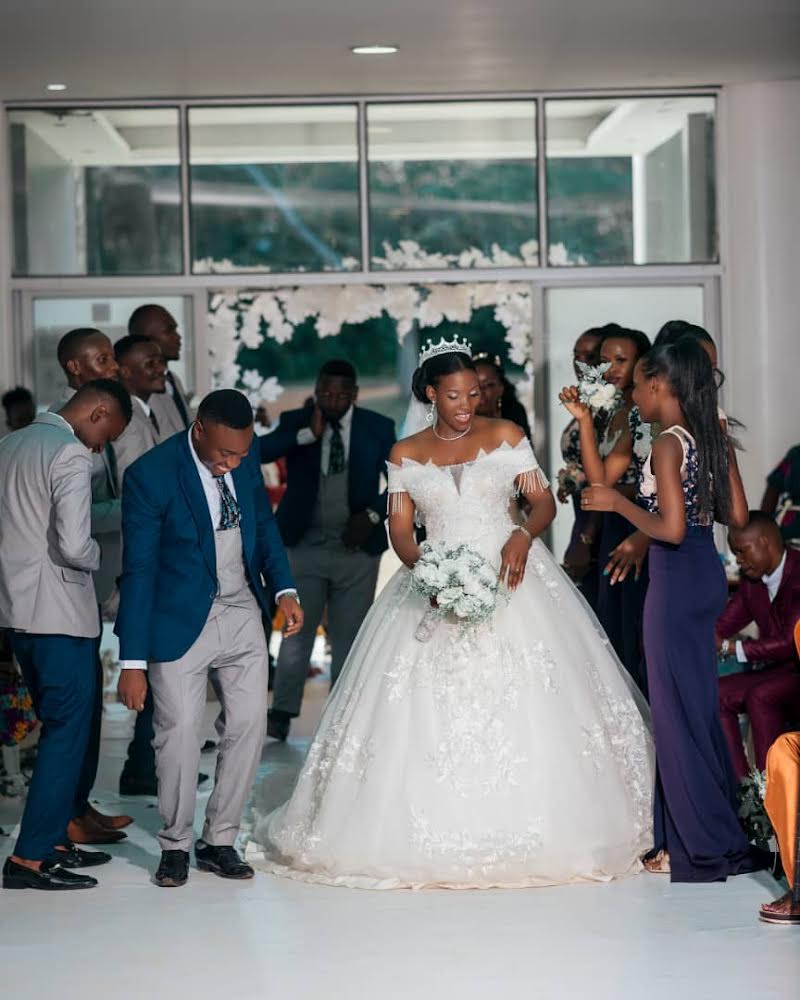 "In general, it was a bright day and I was very nervous and was eagerly waiting for the church session of taking vows, and how the day would end." Moses reveals.
"Our decor theme was based on love and nature, and the outfits were on point and varried with what they had decorated at the reception. Our guests were so excited and happy to have our reception venue in the zoo and at the floating restaurant. The ambience was really good."
However, Moses says pulling off such a unique wedding required some planning.
"We had to set a strong committee which would help us run the process very well. It was headed by Mayor Ronald Kalema of Katabi Town Council, Diana Kibuuka a fellow journalist  from Entebbe, president Julius Luwemba and Mpunge Michael who did the mobilization and coordinated everything for a successful function. Our parents also laid the groundwork for our day to be great."
The scenic location enabled the couple to have a photoshoot in the wild, while feeding the giraffes, and their 250 guests greatly enjoyed the beautiful ambience of the floating restaurant. They were wary of the rainy weather of May, so they opted for an indoor reception. The couple then had a night in the banders and relished their first day of marriage in nature. On the wedding eve, they did not have a bachelor's party, and instead held prayers.
For outfits, they opted for something simple classy and decent.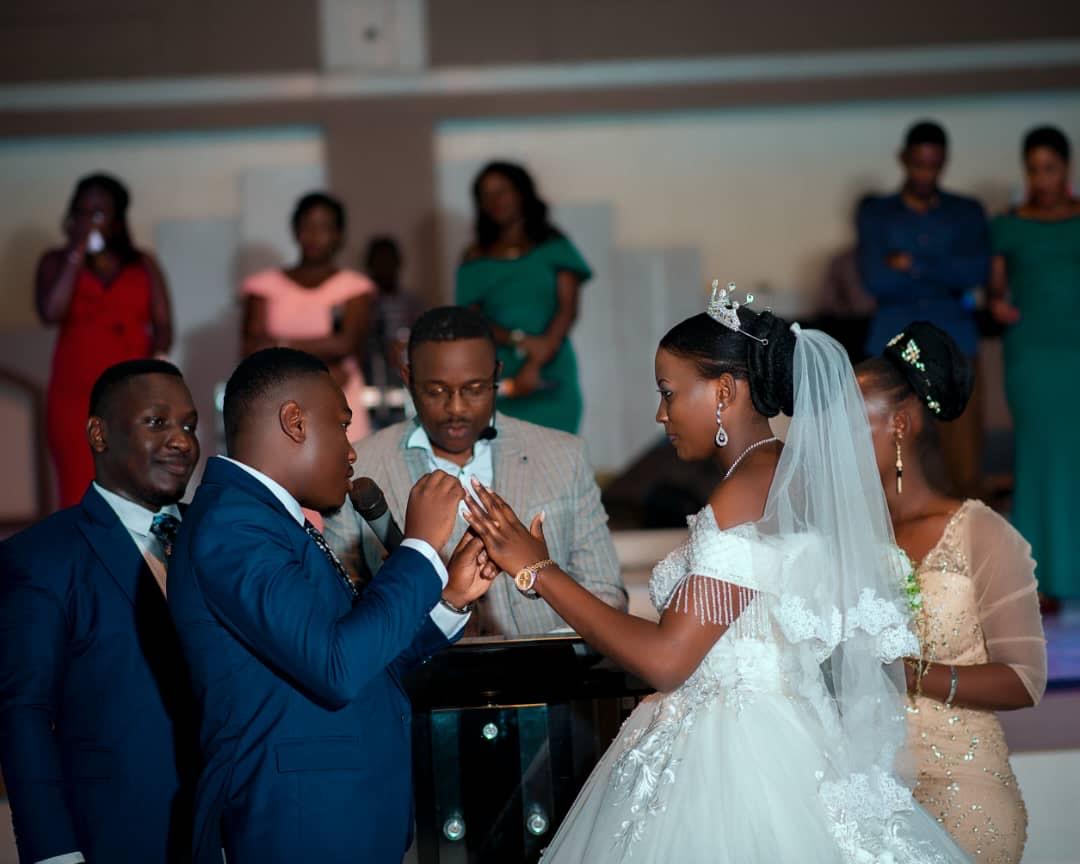 "Most of our fits were custom-made. For the gents, the outfits were made by Sirajje Suits based in Entebbe. Each of the outfits for the four groomsmen cost shs 350,000, and that of the best man was shs 400,000.  They were all ready within three weeks. For the bridesmaids, Debby Fashions in Kitala made each dress at  shs 250,000; both church and changing dresses. The bride and matron were dressed by Hajjati Sarah Bridals in Nateete, and her full package cost shs 2,400,000."
"Since our theme was love and nature conversation, we had to blend colors to bring it out, and Paris Events took the decor to another level. It cost us shs 5,800,000 in terms of decor to have a simple and classy day." Moses adds.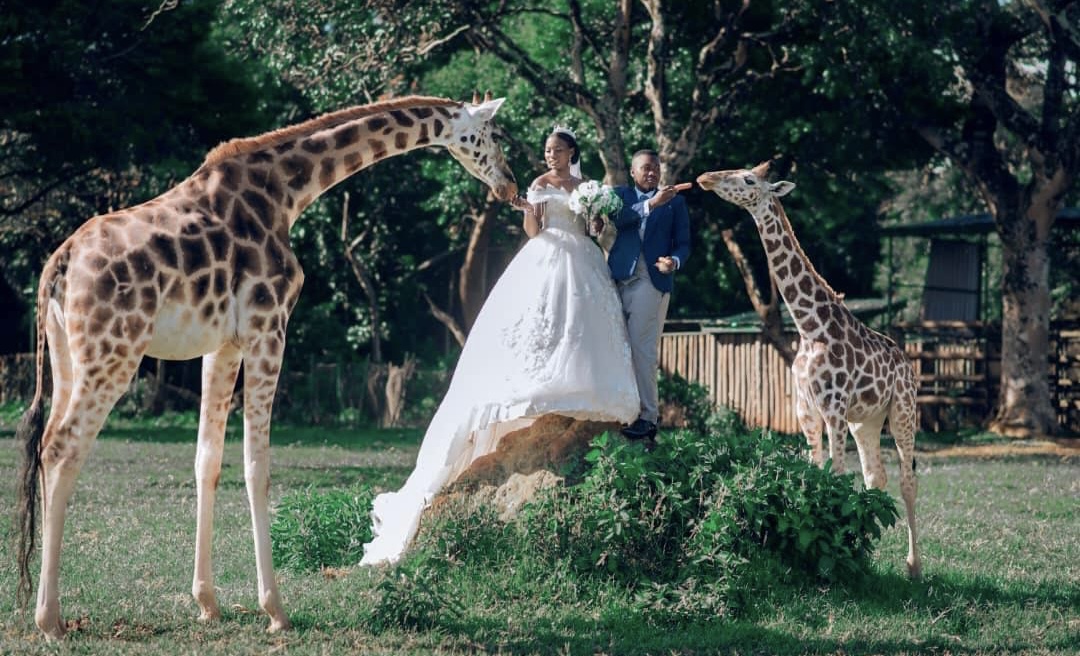 "Most of our agements never believed we could make this happen. Actually even some of the older people we reached out to for services thought we were just arranging for someone older than us, because it was a bit expensive for a young couple to handle." Moses confides; adding that the wedding cost approximately shs 28,000,000 in total to pull off.
Since the two have known each other for so long, they are having a smooth ride.
"We both understand and know how to go by any issue we come across. But the way people address us changed, and decision-making is now a key to both of us. Marriage is a blessing from God and we are experiencing new things happen financially in our lives. We are learning to control emotions and are constantly leaning on God."
"Commitment is key, trusting God for his timing, and decision making is also vital for anyone who wants to get into marriage life. Love grows everyday. Understanding each other is key. Marriage should not be about age, class or qualifications." Olive says.
Together, The Sentamus have not only defied the odds but have also become an emblem of hope for those who dare to dream. Their love story serves as a reminder that amidst the chaos of life, profound connections can be forged, and ordinary moments can transform into extraordinary ones. We wish the couple a very happy and prosperous marriage.