It is common for couples to start planning their wedding a year or six months prior to avoid the stress that comes with last minute preparations. But, there is no rule in a book which says you cannot plan your dream wedding in a month or weeks. Sometimes situations can call for that.
Christine Racheal Mukulu Mukooza, who works in the Administration & Costing unit, UN Regional Service Centre Entebbe, Uganda managed to plan a simple and intimate wedding ceremony within a time frame of three weeks.
Christine narrates that it was in mid-November when her husband who was in Finland talked about them getting married before the year ended. That was already less than a month to their dream date and since she was based here in Uganda, the ball was in her hands to take care of the preparations.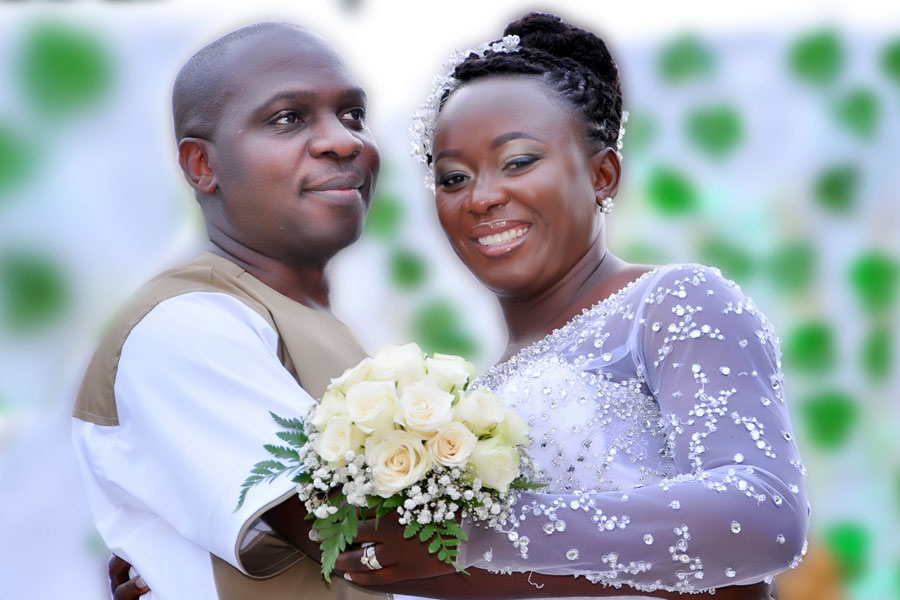 "We were not interested in making a big occasion that was out of our budget and would force us to organise wedding meetings," she explains, adding that they had already settled for 19 December, 2018 as the date so there was no time to organise a very big wedding.
The couple came up with a budget of Shs.18 m from their means and savings and with the help of two friends, the budget managed to cater for all expenses ranging from the dress code, venue, decor, cake and food.
How they pulled it off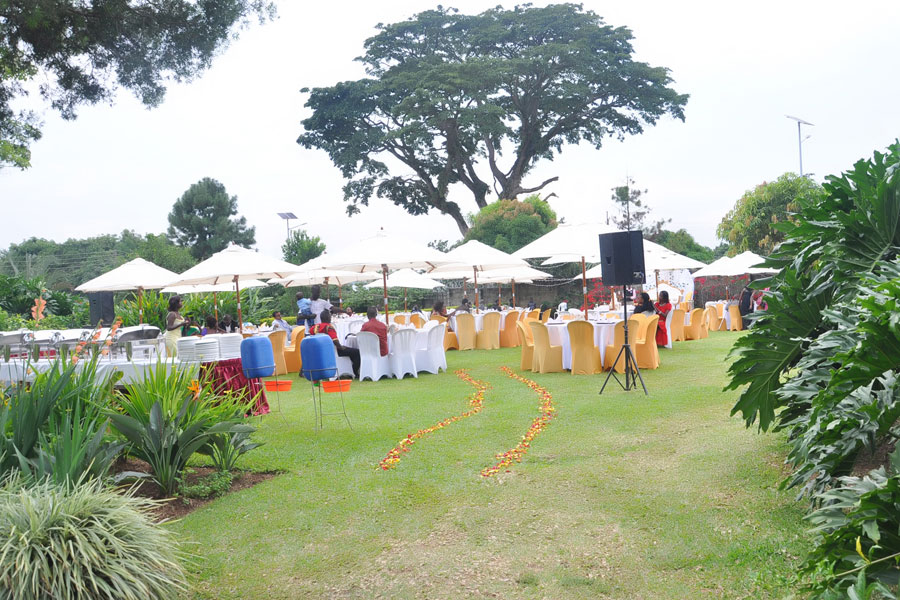 For the guest list, Christine says they invited 150 people. However, there were other 40 other friends who wanted to be part of the function, whom they requested to each pay for their plate of food which brought the total number to 190 guests.
"Having a small entourage was something we also wanted which only had a best man, matron, a peg boy and 3 flower girls," she mentions.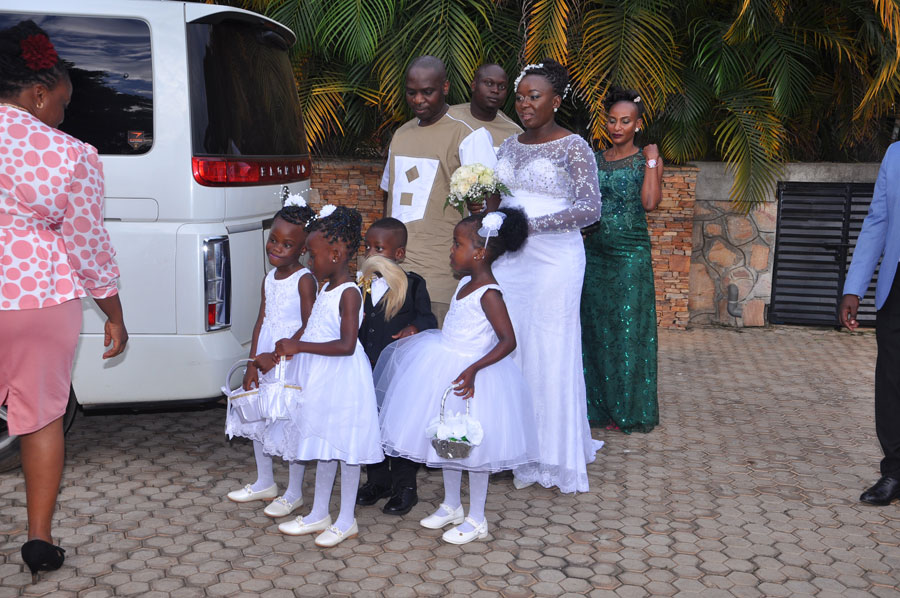 In order to cut costs, Christine and her entourage had already plaited hair which they just styled on the big day.
She also received a free flower girl dress as part of her bridal gown package for one of the girls and only took care of the twins and the page boy. With the matron and best man also taking care of their dress code expenses.
"Just know we had a simple lovely outdoor reception at Rosemary Courts, in Entebbe with a color theme of white and gold," she emphasizes.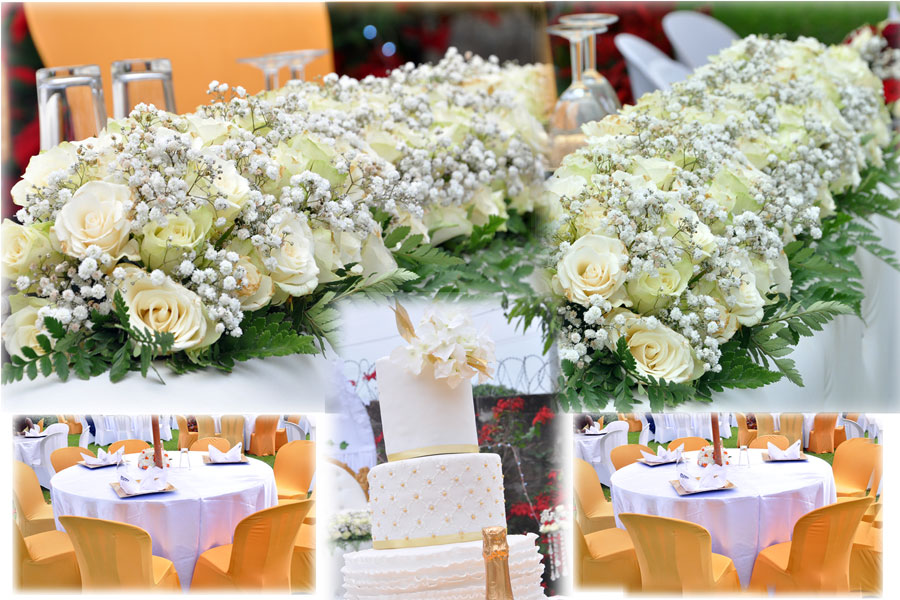 For wedding preparations set to take place within a short period of time, Christine's story just portrays that the trick is just finding clever ways of cutting costs in order to fit your budget range and most importantly knowing and being decisive about the type of wedding you would like.
The following are few tips My Wedding has rounded up for a couple that would like to borrow a leaf;
Keep your guest list small
It may be straining for one to organize a big occasion in a month or weeks especially with limited finances. Bearing the fact that there may not enough time to gather people for the meetings.
So, most couples that desire a small and intimate function with close family and friends usually keep the guest list down.
They determine the small number based on those who are close friends and family. And limiting the invitation cards to those who have contributed in expenses, to a couple of husband and wife while leaving out children. This eases on the catering costs and a smaller venue can be used to accommodate your guests.
Also, asking politely for an extra number to pay for their own plate food is not being rude at all.
Keep the entourage small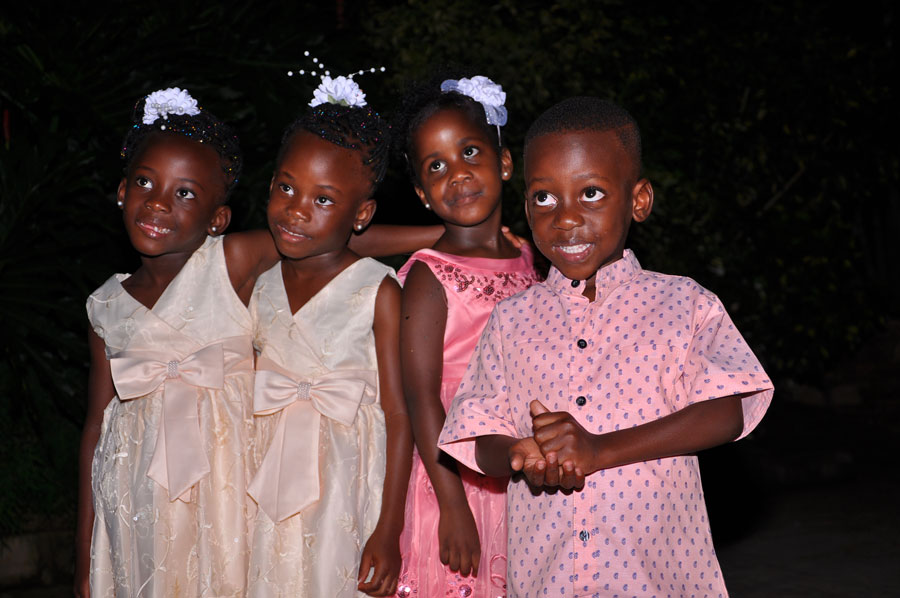 The bride can decide to have a few or no bridesmaids at and a best man and matron who they can't do without. This saves on time that will used to co-ordinate their dress code services and reduces the expense of hiring extra cars to be used in transporting them.
Actually, today, the advantage is that the entourage team usually contributes money for their dresses and shoes plus salon services which helps in cutting costs.
You can decide to have a venue that can accommodate both ceremonies
You can select a venue that can hold your religious ceremony, photo shoot and even reception. This saves costs on paying for different venues for the functions and transportation costs.
Also, you can look out for reception venues that provide free chairs, tables and ushers. It is those that are held in hotels that offer such packages to wedding events.
The beauty treatments for the Bride and Groom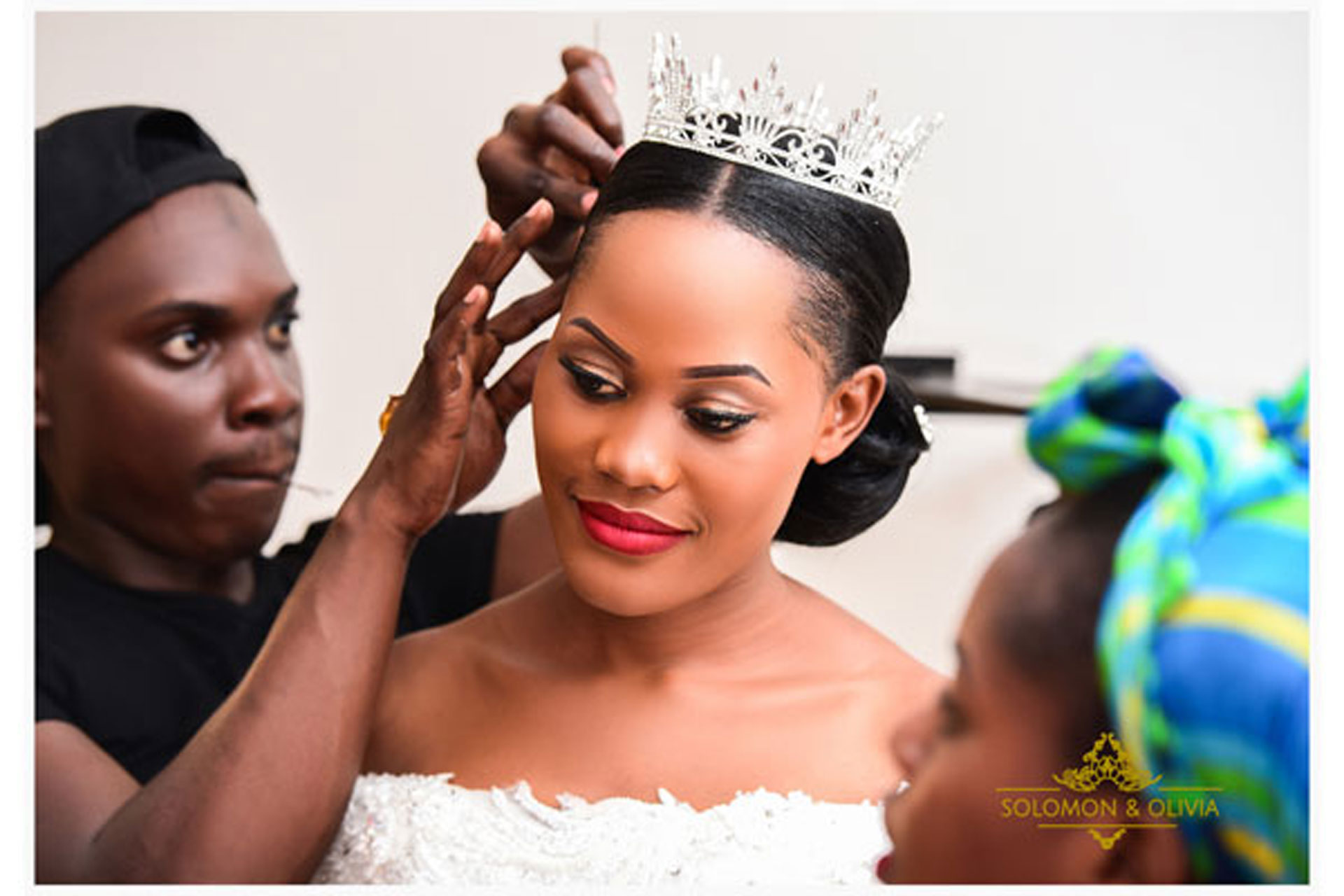 There are many alternative beauty regimens that can be done at home prior to going to the salon on your wedding day. For Instance having plaited hair that can just simply be styled, mini-facials, painting your own nails,  fixing already painted artificial nails, tweezing your eyebrows and a resourceful bride can ask a well skilled friend (If you have one) to do makeup for her and the bridesmaids.
Hiring vehicles
Usually, there are close friends and relatives who own cars and would not mind offering them for your entourage, only leaving you to cater for the fuel and servicing costs.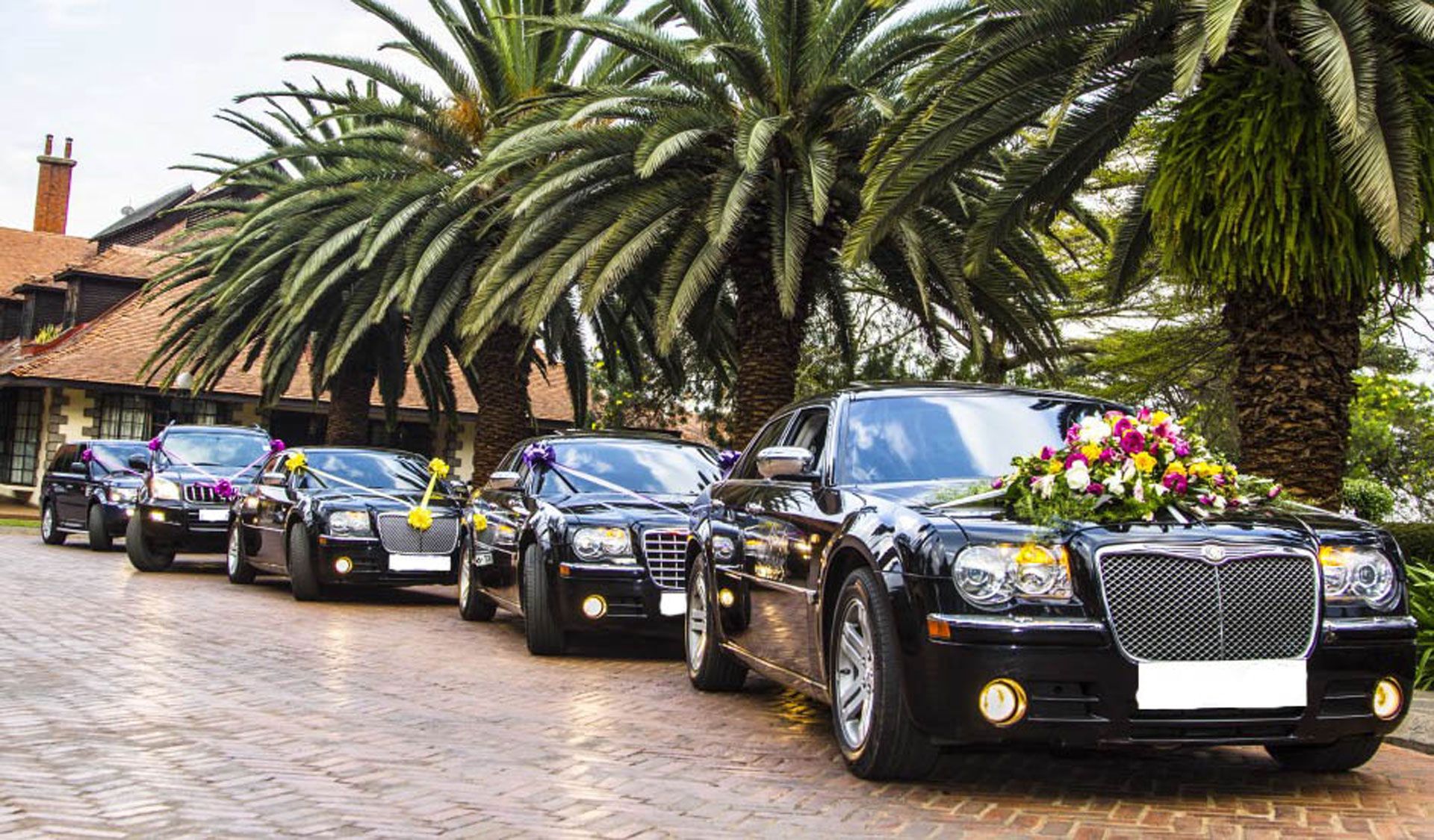 Hire a wedding planner
A wedding planner usually has contacts with service providers, it possible for her to gather them in the shortest time possible. This can also be done according to your budget range because they in most cases work around the resources on the table.
Also, a couple can enlist the help of friends and family members skilled in wedding preparations and planning to speed up things just like in the case of Christine.
With weddings preparations, it is not how long you have prepared but a matter of how well did you prepare for it.