By Esther Nantambi
From making two wedding ceremonies to three receptions, Priyanka Chopra and America singer Nick Jonas have definitely decided to wind this year in a frenzy of parties. Click here to read details about their weddings.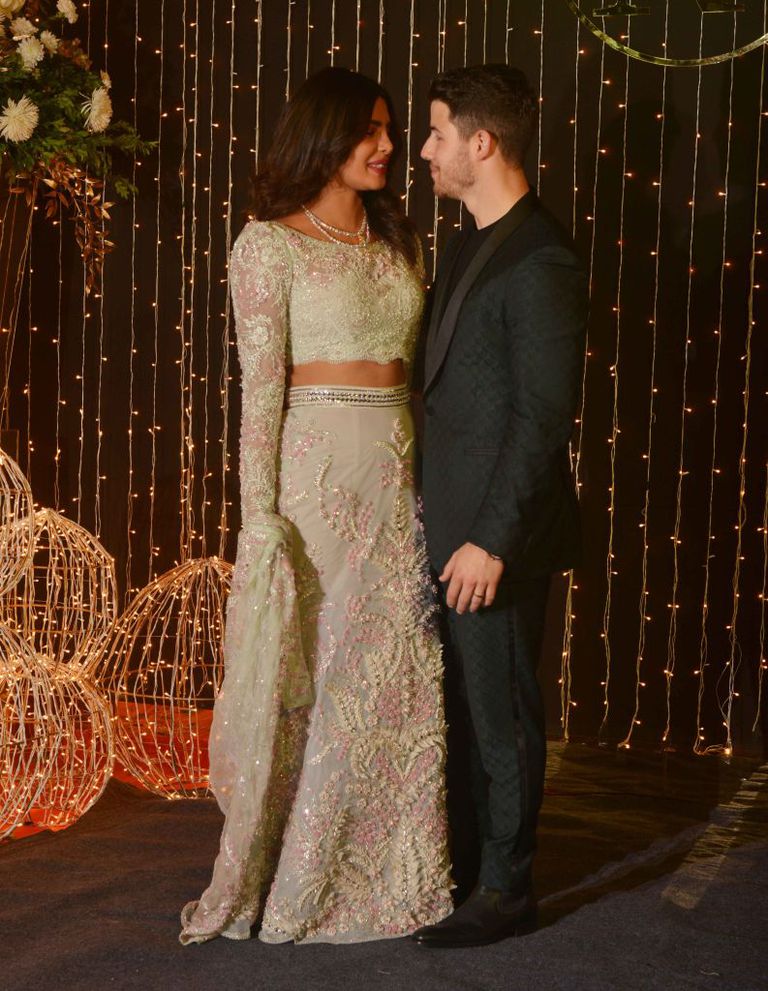 The couple held a third wedding reception in Mumbai, India this Thursday and according to E!, the reception was made in consideration of Priyanka's Bollywood colleagues. It is needful to mention that Priyanka(36) started her fame journey as a movie star in India's Bollywood before moving to America to grab her part of the famous American dream. Indeed, she reaped more than money and fame in America when she found her self singing American sensation Nick Jonas (26) to love and hold forever.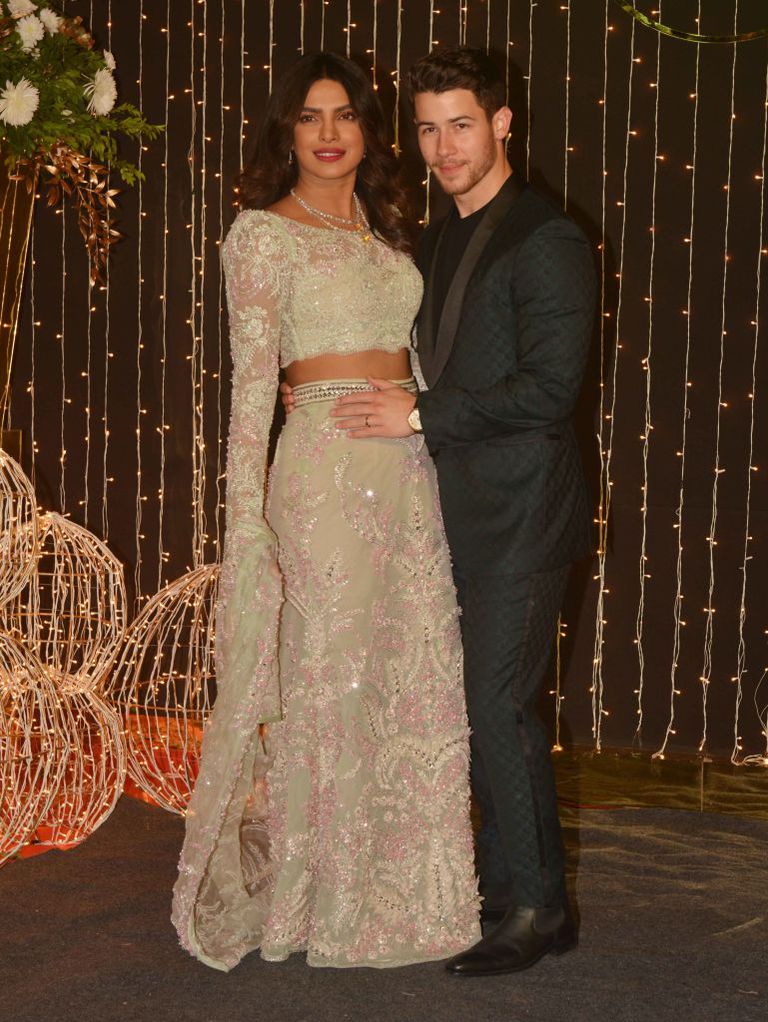 But whats life without a past? It was indeed needful for the couple to pay tribute to her roots. Priyanka wore a two piece sparking white outfit made by Abu Jani Sandeep  Kholsa while her husband  rocked a dark outfit.
Bollywood cream including newly wed Deepika Padukone, the highest paid actress in India were in attendance for the reception.
Second reception 
The couple's first reception was at their wedding while the second one took place earlier this week. The second one was specially made for family and friends. During the reception Priyanka introduced her husband Jonas to her family and friends.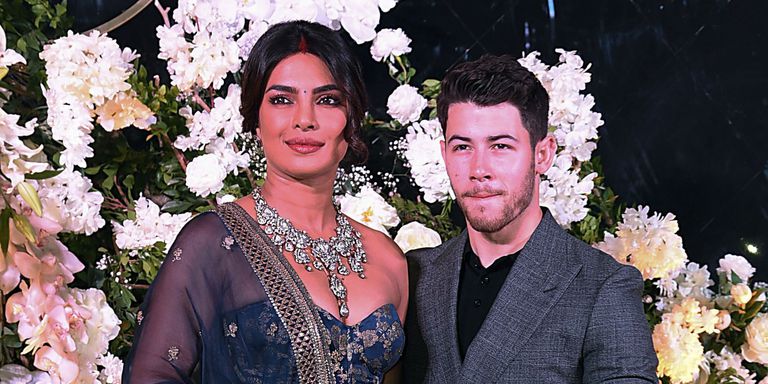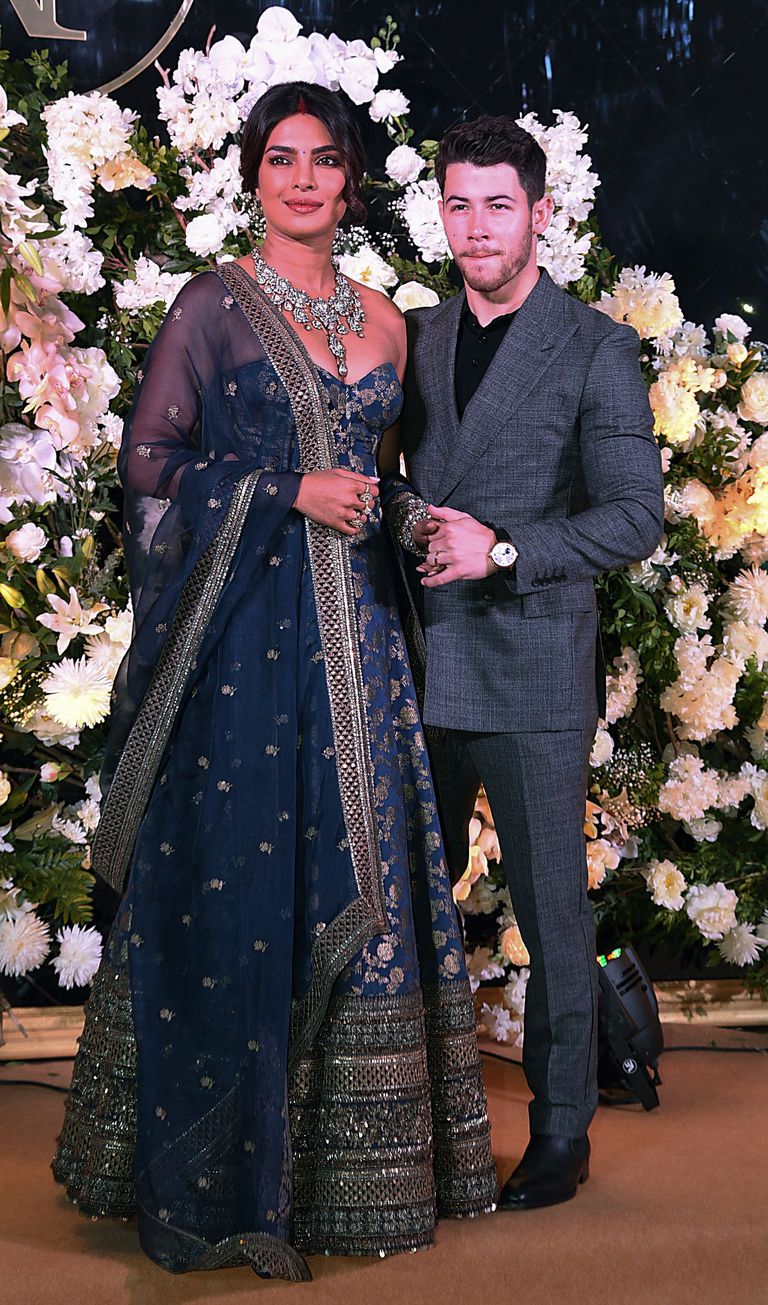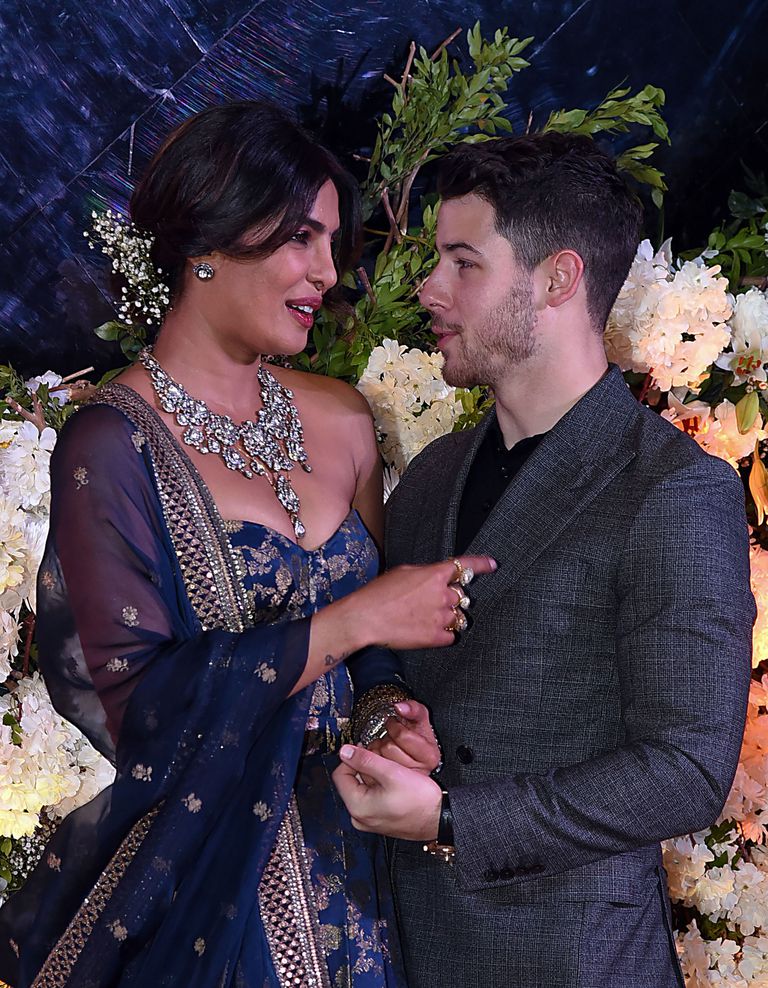 "It means so much to us that all of you came tonight," Chopra said, "This has been an extremely special chapter in my life and I wanted my husband to meet all of the special people that have contributed to it. So thank you so much for being here, friends of my parents, my mom, who's hosting this wonderful evening, my dad, who I know is here. Thank you so much for coming and giving us your blessings and I hope you have a wonderful time tonight, and this is my husband, Nick Jonas."
First reception dresscode