By Scovia Bagwaneza
The buzz around social media has about the union between NBS news anchor Zambali Bulasio Mukasa and female hip hop star, Recho Ray real names Racheal Mirembe.
The two were seen in cosy wedding pictures where they were dressed as bride and groom.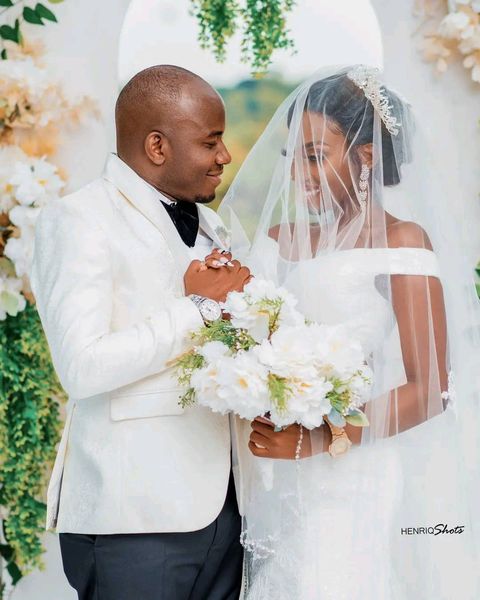 Bulasio looked dashing in a black and white tuxedo while Recho Ray stunned in a mermaid gown. She accessorized her look with a Tiara and long bridal earrings.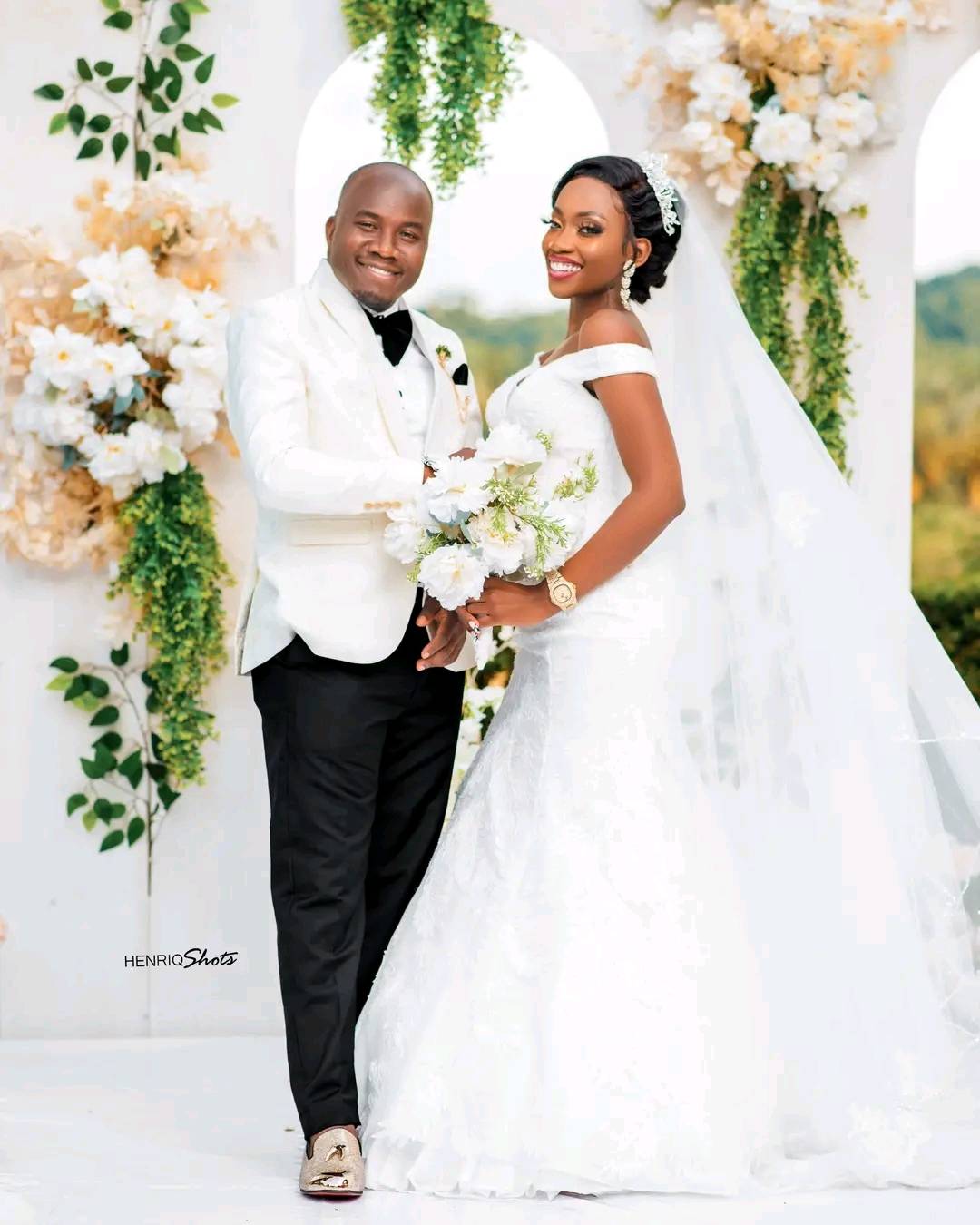 Judging from people's comments, they were not convinced a union between the two is feasible.  Several social media in-laws said they had gotten used to wedding stunts by musicians and are weary of wasting their congratulatory messages. Some even guessed it was a soon-to-be-released music video.
A call to the NBS anchor reveals that indeed it was just a photoshoot. He however said he plans to marry his fiancée next year.
According to our sources, the couple has been dating for quite a while and is blessed with two children.  Bulasio's partner is a medical worker, currently leaving in America.
See photos from the photoshoot